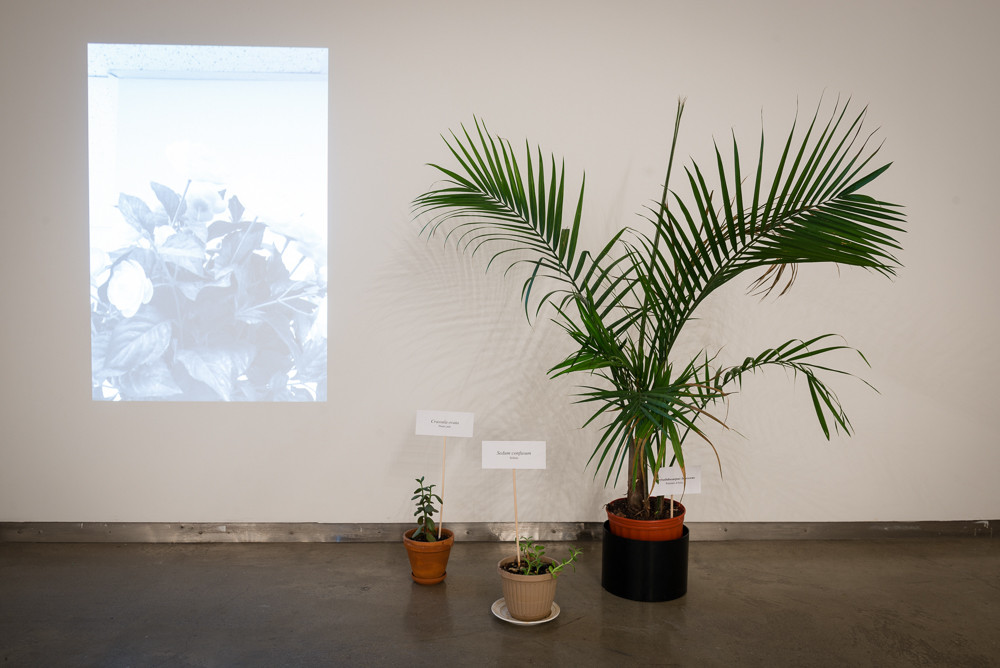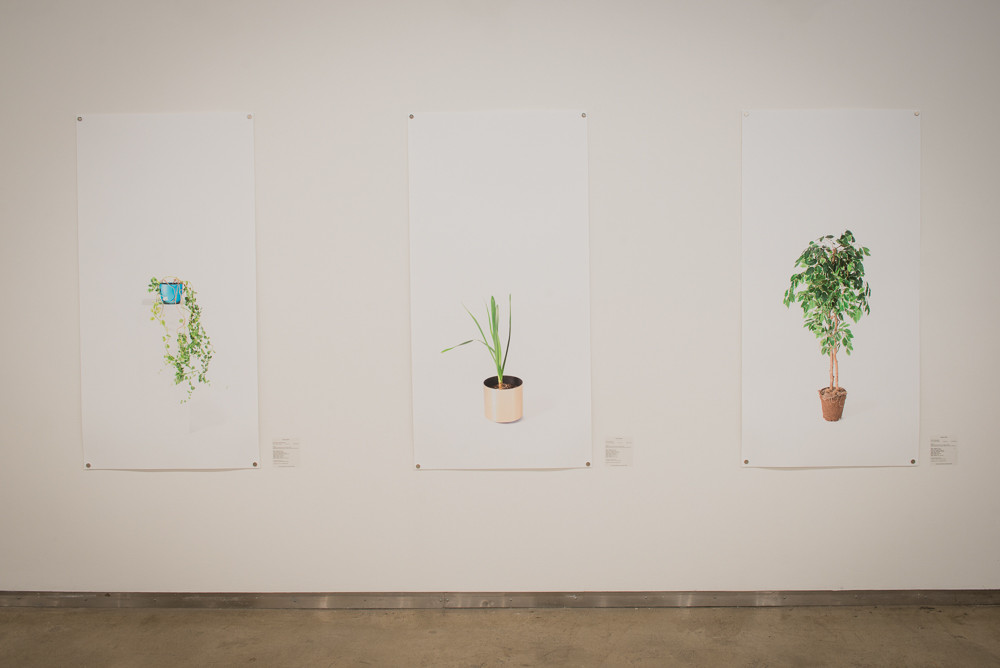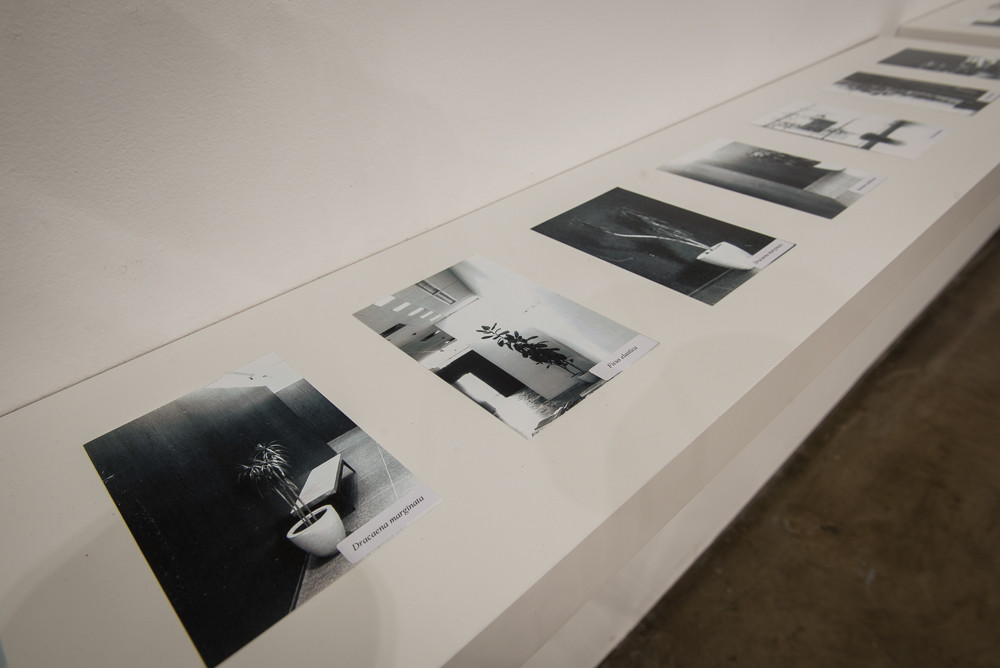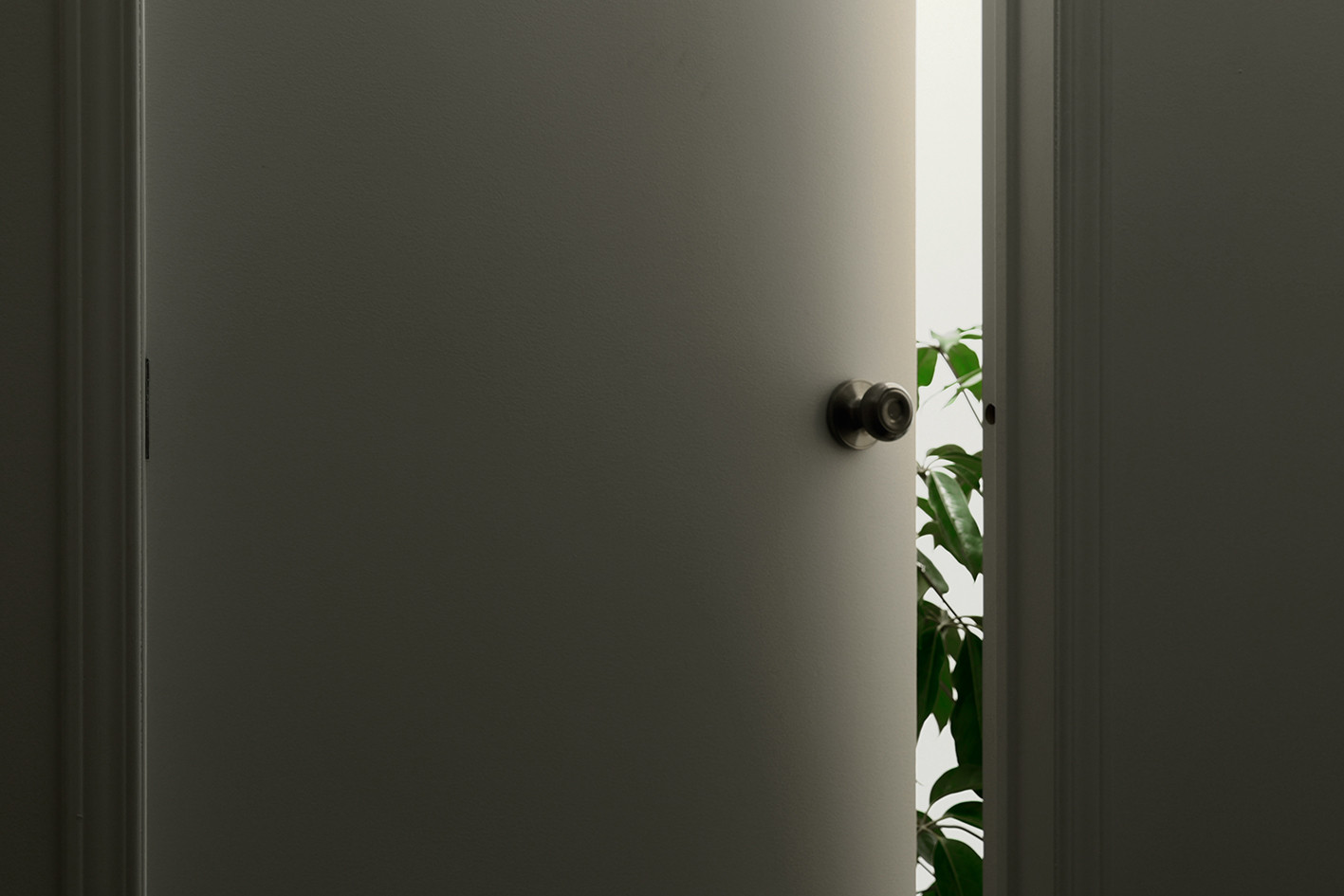 Several years ago, Catherine Lescarbeau established a fictional department which could operate within various institutions and whose principal object of study is the indoor plant. According to the artist, indoor plants are a kind of natural residue in a workplace and are often used to domesticate austere institutional and corporate spaces. These plants, investigated according to their institutional context, act as a kind of interface between nature and culture in a variety of workplace environments. For the exhibition at the Darling Foundry, we will reveal both the methodological framework governing the department's activities as part of a real investigation carried out at the University du Québec en Outaouais (UQO) in 2015-16 as well as the department's historical matrix, reactivated in the exhibition space, and the beginning of a potential investigation into the office plants at the Darling Foundry.
The different institutional categories, such as the office, the department and the exhibition space, will converge in the Darling Foundry's small gallery, where presentation standards in the field of botany will co-exist with the codes of exhibiting works of art. This overlapping of the historical bases of the plant department and its recent investigations will contribute to providing a global view of the possibilities of this department with great ambitions.
Catherine Lescarbeau
Catherine Lescarbeau is currently pursuing doctoral studies in Art Study and Practice at Université du Québec à Montréal (UQAM). She has taken part in several solo and collective exhibitions and shown various performances in alternative art venues in Montreal and Quebec City (UQO Gallery, Leonard & Bina Ellen Gallery, La Mirage). She teaches visual arts at the junior college level and is involved on the board of AXENÉO 7 in Gatineau.
A multidisciplinary artist, she is interested in the relationship between conceptual art and institutional critique as well as the current relevance of these approaches. Her most recent investigations revolve around the house plant. By focussing her research on this object, the artist aims to develop an interface that would enable her to reflect the relationship between culture and nature within corporate and institutional spaces.
Curator
Marie-Hélène Leblanc