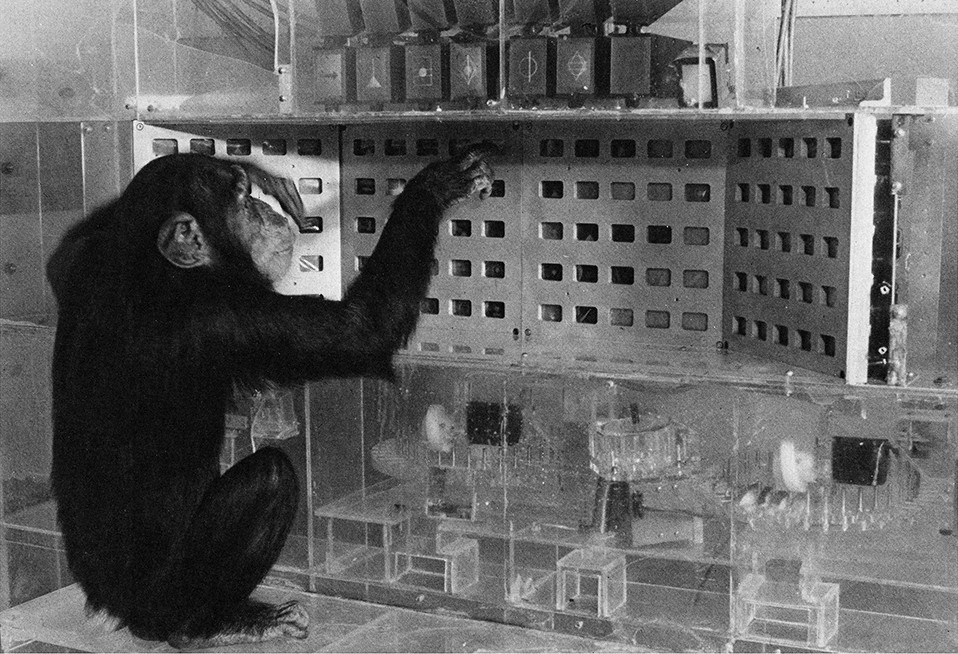 OTHER INHABITANTS: CONFERENCE AND PERFORMANCES
A one-day discursive event elaborating themes of mis/communication with non-human "others". Presentations, performances, and discussions with invited artists and theorists beginning with a keynote by esteemed anthropologist Eduardo Kohn and concluding with a three-part performance by A Constructed World.
Eduardo Kohn will present his research into how Amazonians interact with the many creatures that inhabit one of the world's most complex ecosystems. This presentation will serve as a critical starting point to reflect on central assumptions about what it means to be human, and how we might relate to other species of life. Throughout the day's events the question of how we could shift the human from its central position in relating to the world will be used to develop a more open way of thinking with the strange and unexpected properties of the living world itself—whether human, animal, plant, machine, or complete alien life form. Performances and presentations by artists Nicole Fournier, A Constructed World, and Jeff Guess will further elaborate the subject, through engaging the potential for communication with plants and microbes, eels, and non-human primates.
This day of lectures, debates, and performances on non-human communication is organized by Daniela Silvestrin, exhibition curator and participant in Art by Translation and in relation to The House of Dust d'Alison Knowles exhibition.
Art by Translation is a research and exhibitions program supported by ESBA TALM-Angers, l'ENSA Paris-Cergy and CNEAI, Paris-Pantin. Direction : Maud Jacquin & Sébastien Pluot, pedagogical direction: Jeff Guess.

1:30pm KEYNOTE
with Eduardo Kohn, respondent : Thierry Bardini
3:15pm PERFORMANCE
by Nicole Fournier
4:00pm ARTIST TALKS & CONVERSATION
with A Constructed World, Nicole Fournier, and Jeff Guess. Conversation including Eduardo Kohn and Thierry Bardini. Moderated by Daniela Silvestrin & Joshua Schwebel
7:00pm A PERFORMANCE IN THREE PARTS BY A CONSTRUCTED WORLD
- Speaking to Eels and Documents.
A performance in which A Constructed World and Art by Translation invite guests and members of the public to create a shared space of speech and, through this, to consider where the speech of the other might reside. Prompted by the paper room of hysterical and unfinished documents extrapolated from the research that
A Constructed World has been developing since 2004 around "Speaking to Eels", this performance invites us to imagine a material speech together.
- Food for Eels
A dinner prepared by Sébastien Pluot and Maud Jacquin. The menu will be composed from ingredients typically consumed by eels: mussels, sea snails, small fish, and razor clams.
– Concert with the participation of Stephanie Lin, Matthieu Ball and invited guests. A Constructed World will play songs from their repertoire: The Hole ; June for the Memory ; Let the Water Run ; Breath/Breathe ; Turn on your Telephone ; the Passenger ; Safari; Samuel Morse.
1:30 pm to 10 pm
Place publique