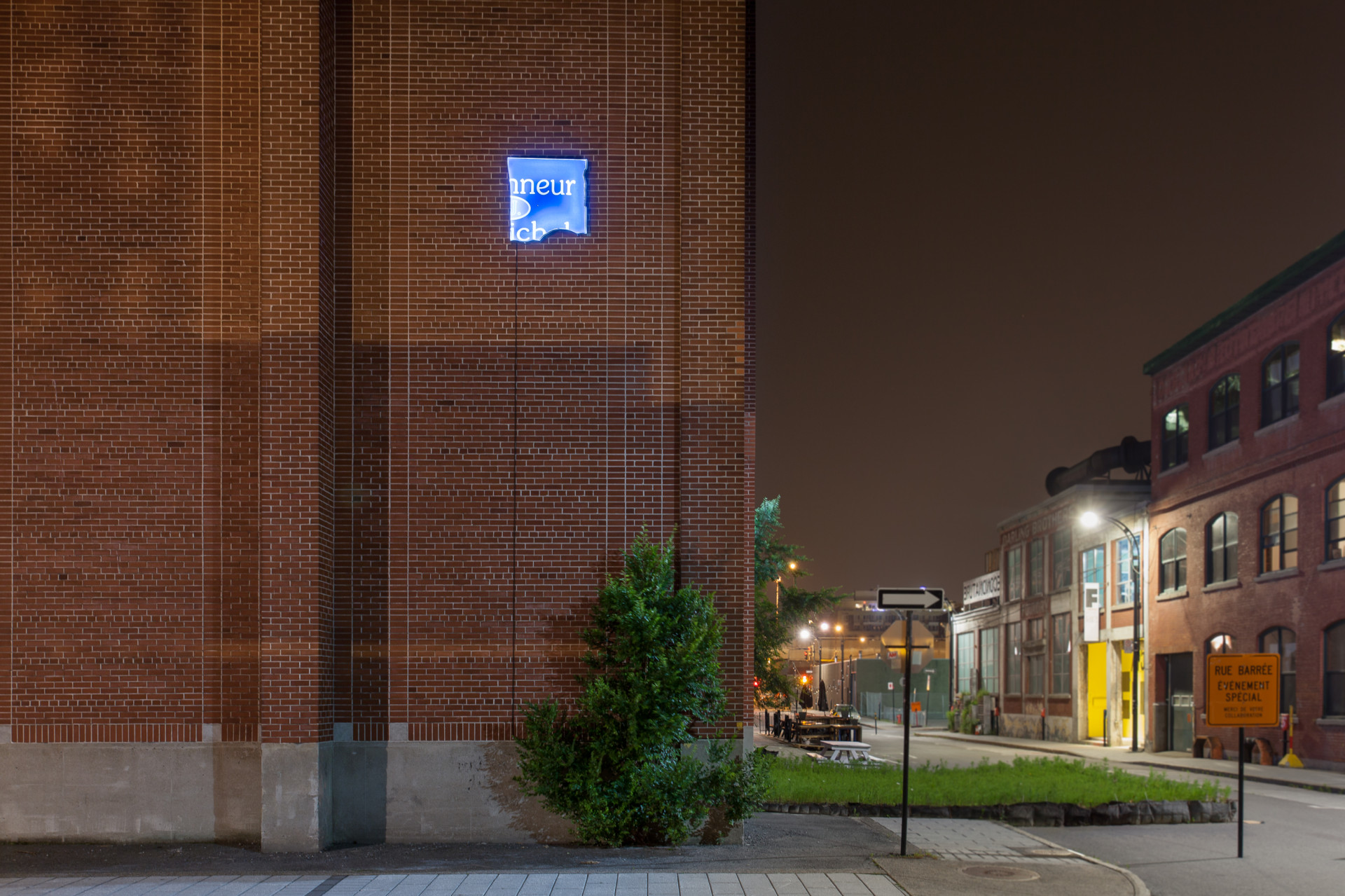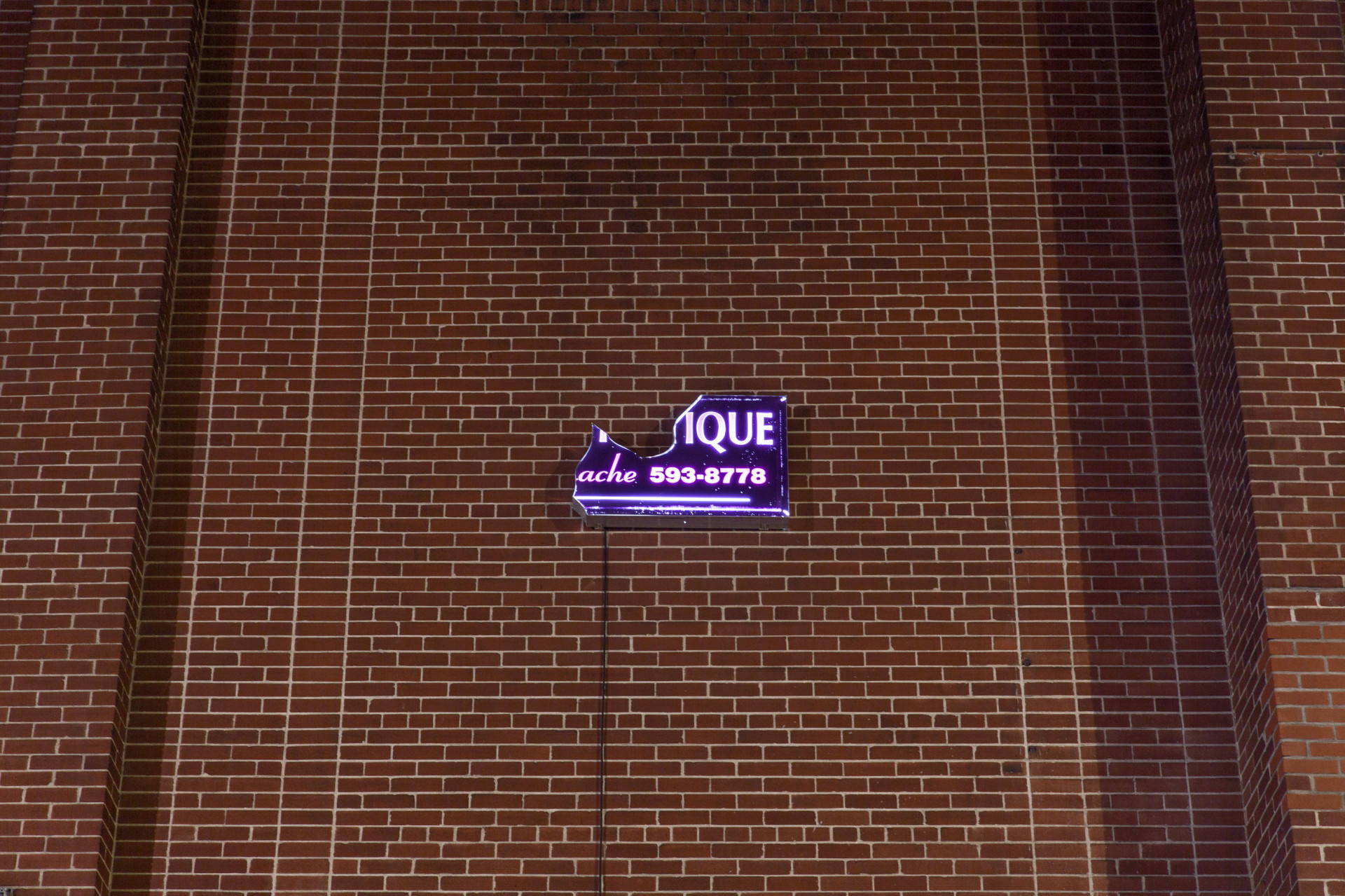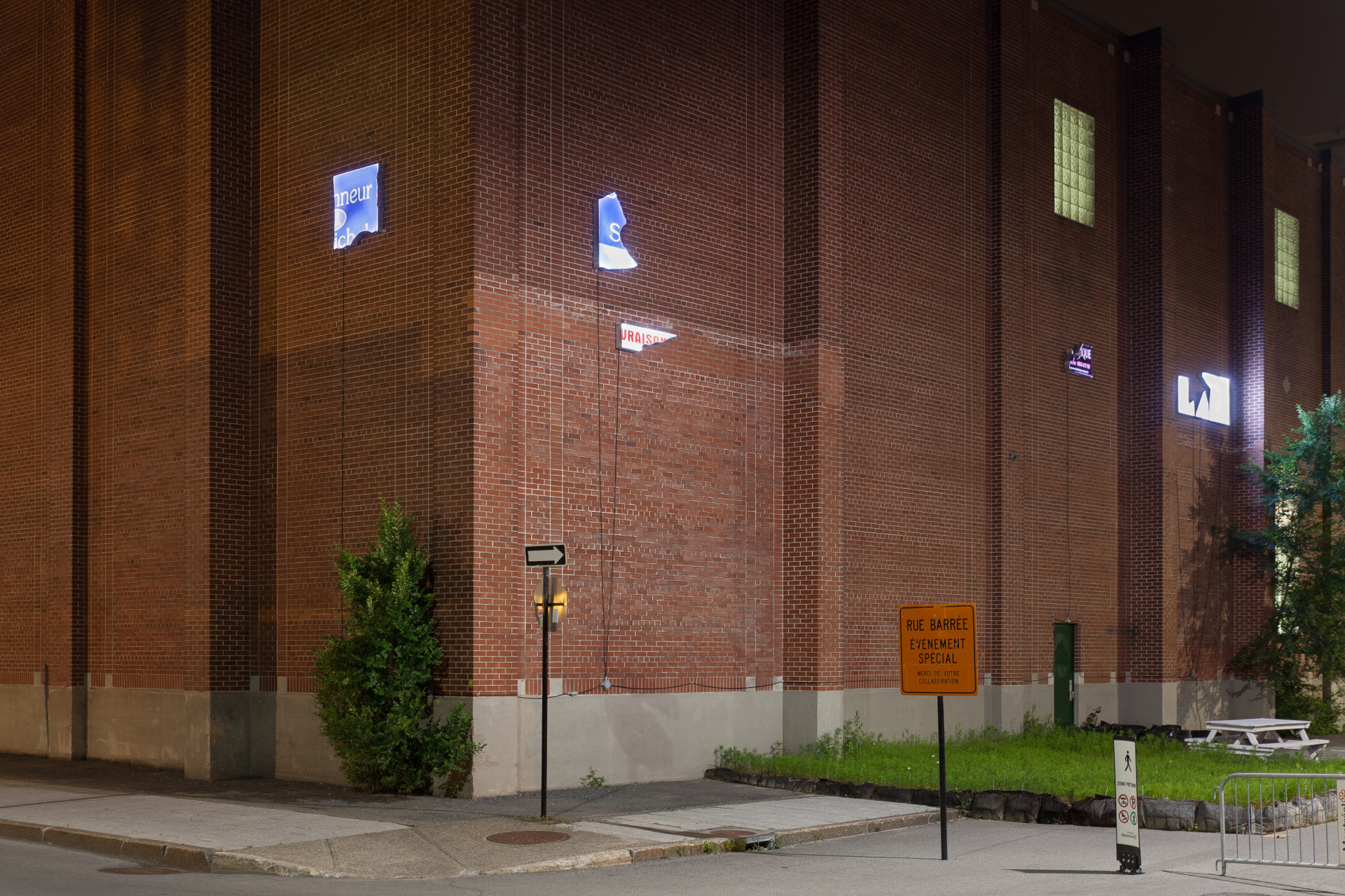 Looking critically at his surroundings while adopting a reflexive and narrative approach, Antoine Nessi raises important questions about specific contemporary contexts. Testifying to a distant past, Antoine Nessi turns the illuminated signs in his work Sans Titre (Enseignes pour une émeute), installed just outside the Darling Foundry, into relics demonstrating an ambivalence of playful mosaics composed of fragile pieces on the one hand, and objects always resistant to time on the other. This archival status thus questions our current social situation, which might be one of ruins.
This project was realized with the participation of C2MTL, Lettrages Robert and Hydro-Québec.
Antoine Nessi
Antoine Nessi lives and works in Paris. Graduate from the Beaux-Arts in Dijon, École Nationale Supérieure des Arts Décoratifs in Paris and of the Beaux-Arts in Paris, he exhibited his work in France, Germany, Bosnia and Herzegovina, and Canada.