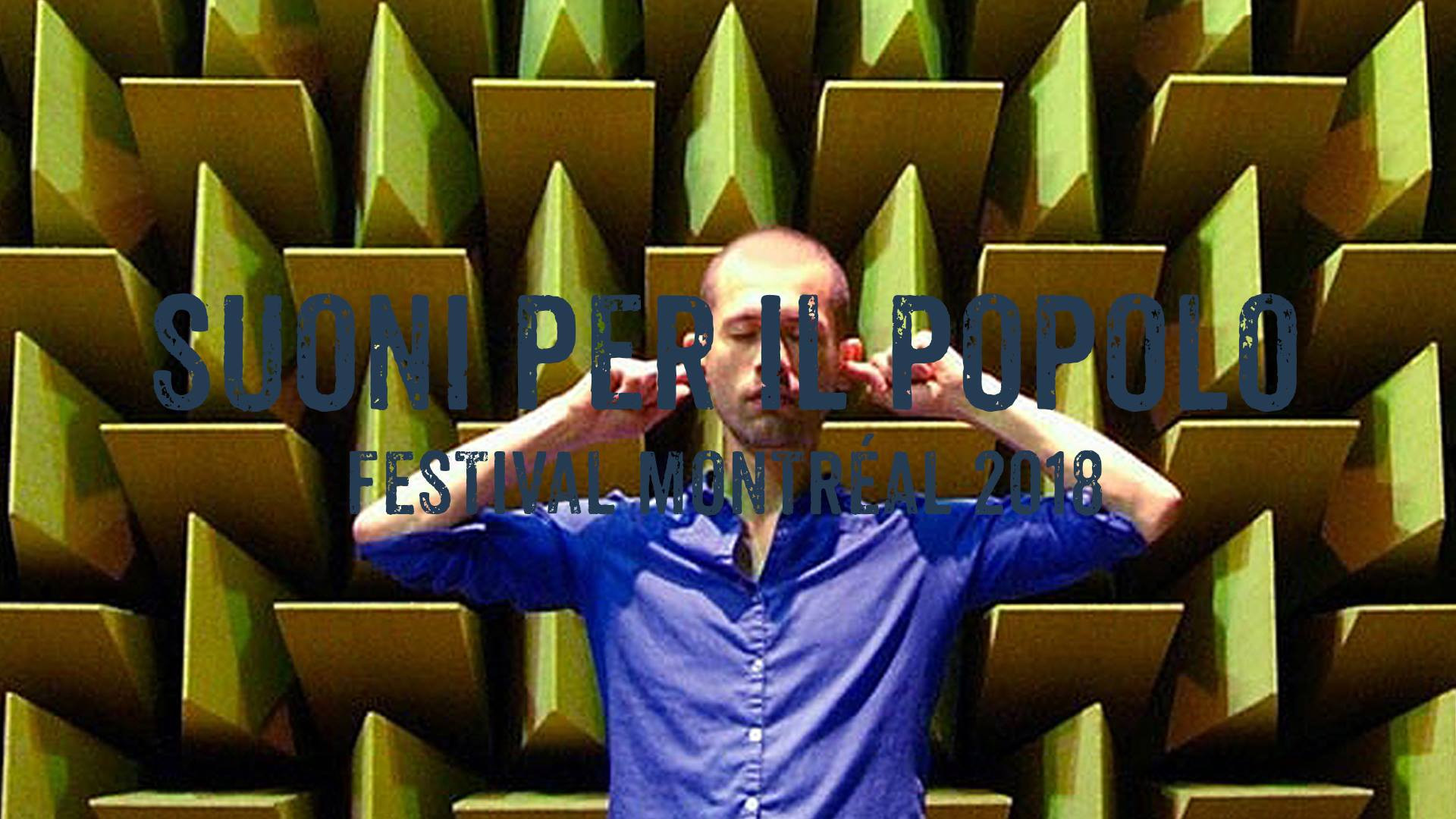 SUONI PER IL POPOLO / Jacob Kirkegaard + Quatuor Bozzini [translations pending]
The Darling Foundry is thrilled to host Suoni Per Il Popolo festival.

Jacob Kirkegaard performs Else-Marie Pade's electronic work the Faust Suite -- Denmark

Denmark's Jacob Kirkegaard is considered among the most important sound artists of his generation. His recordings have been released by TOUCH and his installations have been presented at MoMA (New York) and the Tate Modern (London).
Else-Marie Pade was a Danish composer who worked with Pierre Schaeffer, Karlheinz Stockhausen and Pierre Boulez. She was also a member of the Danish Resistance in WW2 as part of an all woman explosives team.
Quatuor Bozzini interprète Occam Delta XV de Eliane Radigue (Création mondiale) -- Montréal
The Montreal based Bozzini Quartet is one of the world's leading New Music quartets. Eliane Radigue is a legendary French minimalist composer who until 2000 composed almost exclusively for the ARP 2500 modular system and tape.