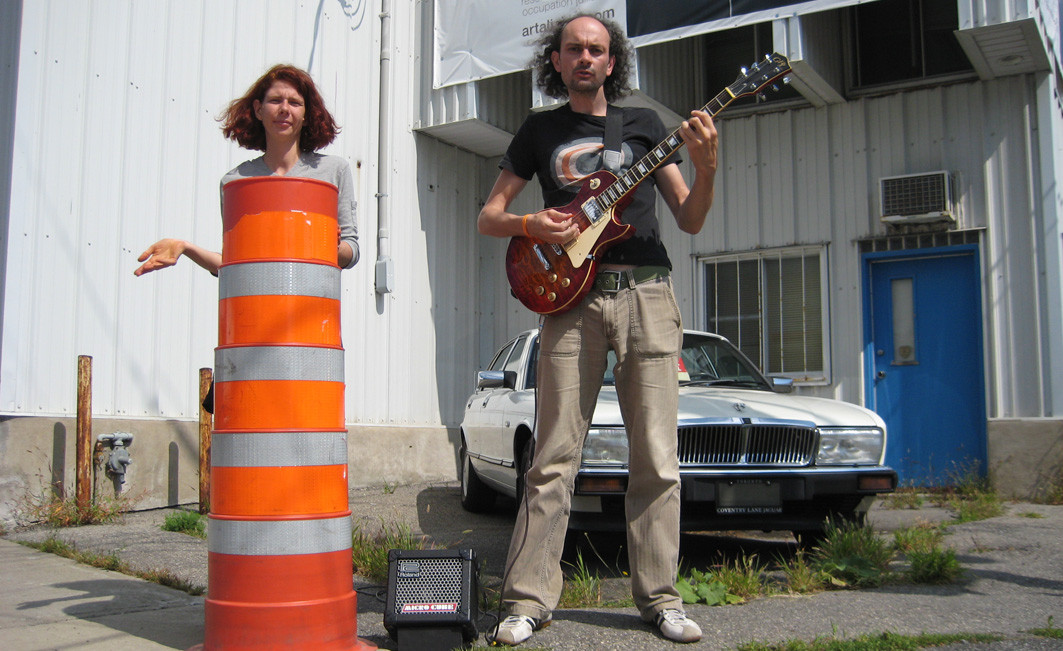 Sylvia Winkler & Stephan Koperl
Sylvia Winkler and Stephan Koeperl use public intervention as a medium to share their social and political views on issues of the contemporary society. Their projects usually start with observations in public space and are elaborated according to the possibilities and requirements on the spot. As they are especially interested in the underlying structures and mechanisms of the mere appearance, extended research forms an essential part of their work. During the process of developing a specific idea Sylvia and Stephan are looking for the potentials of a location or context and search for the possibilities to relate themselves to it. In the actual artwork they take position by creating an image or a situation that reflects their personal attitude towards the subject.
Biography
Sylvia Winkler (1969, Austria) and Stephan Koeperl (1966, West-Germany) got their degrees from the State Academy of Fine Arts Stuttgart. Since 1997 they are working and living together as an artist couple. The main part of their artistic activities focuses on site- and context specific interventions, which they are realising in during longer term stays in various places around the globe.
Recent exhibitions
2015

D-0 ARK Underground - Biennial of Contemporary Art, Konjic, Bosnia and Herzegovina
Rivers - The Way of Living in Transition, Pier 2, Kaohsiung, Taiwan

2014

+0,000001%, Sewon Art Space, Yogyakarta, Indonesia (solo)
Refuse the Shadows of the Past. Museum and Art Gallery, University of Hong Kong

2013

ABC: MTL, Centre for Canadian Architecture, Montreal
Platform Access, Incheon Art Platform, Republic of Korea
Risk Society, MOCA Museum of Contemporary Art, Taipei, Taiwan
Matters of Method, Tranzit, Iasi, Romania