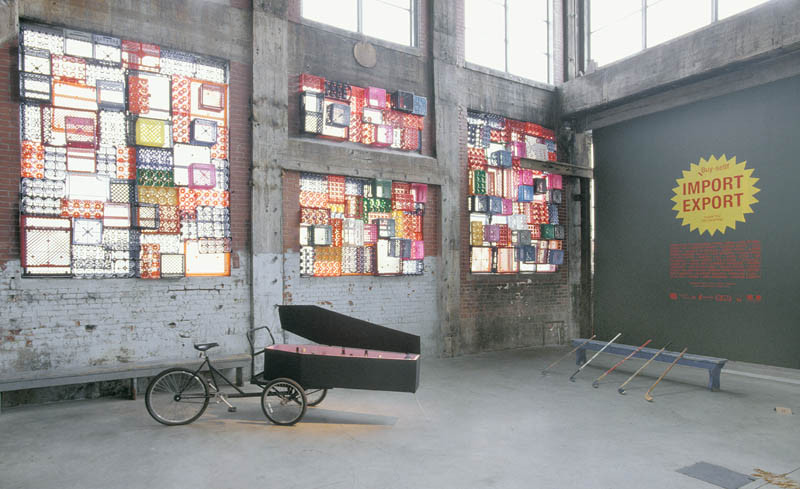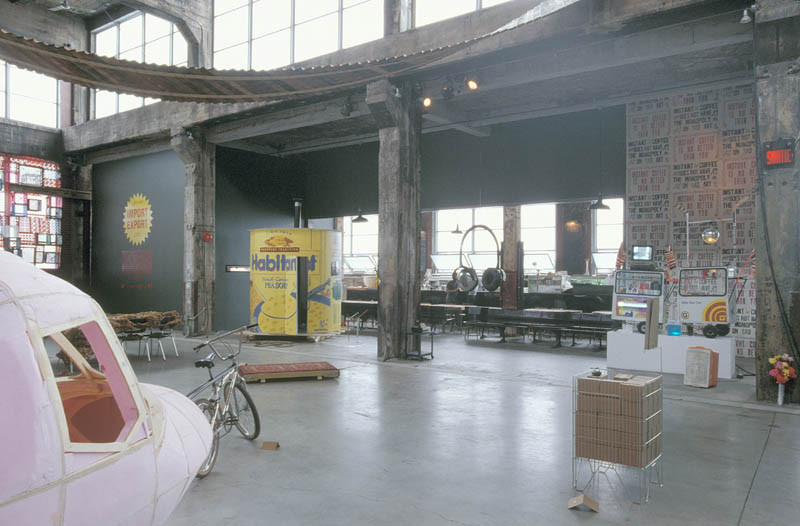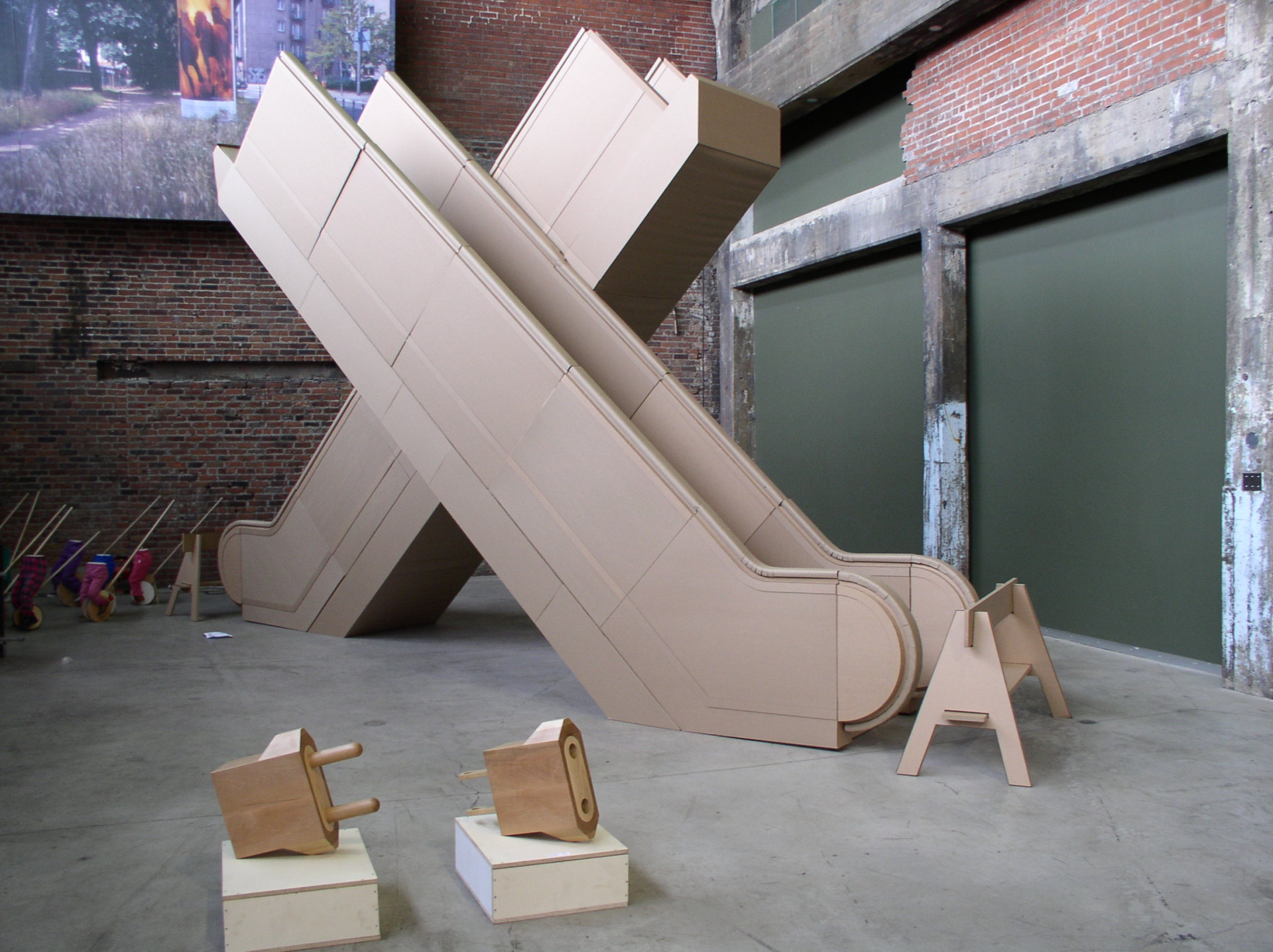 The playful and provocative spirit of Buy-sellf is travelling all the way to Montreal this summer, carrying in its passionate wake thirty or so Canadian and French artists.
From July 8 to August 31st, Quartier Éphémère, visual arts centre, in collaboration with l'Atelier Clark, present a massive exhibition based on the work of the French collective Buy-sellf. At the invitation of Quebec curator Josée St-Louis, the collective expressed its desire to associate itself with our artists, initiating a true and promising collaboration.
The Buy-sellf catalogue is a means of disseminating a body of information which collects, presents and diffuses non-industrial creations, multiples and research prototypes derived from artist's practices and experimental projects. This allows for confronting head-on a large number of practices which are represented by way of objects, services, photographs, videos and furniture. Through the medium of its catalogue, Buy-sellf strives to highlight the models and the limits of consumer society by confronting the most provocative and droll subjects.
You can discover works such as Al-cola, the Cola-Cola distillery of Frédéric Pradeau, the Ping-Pong Pipe of Laurent Perbos and other amazing French creations, alongside the propositions of our own Quebec artists BGL and Claudie Gagnon, Montrealers Jérôme Fortin, Ana Rewakowicz, Manuela Lalic, Catherine Bolduc, Emmanuel Galland, Cynthia Girard, Daniel Olson, The Flators and the Torontonian Katie Bethune-Leamen, as well as the works of the Instant Coffee collective. A selection of videos will also be presented in the smaller exhibition space of the Darling Foundry.
This event have its pre-opening launch in Québec City at Le Lieu, centre en art actuel, from 5 to 7 on June 26. The founding artists of Buy-sellf, namely Frédéric Latherrade, Laurent Perbos and Marta Jonville  are invited to make a presentation of their work as well as a promotion for the third edition of the mail-order sales catalogue. A discussion with the collective's members and the Quebec artists BGL and Claudie Gagnon followed the presentation.
Following the Buy-sellf : Import / Export exhibition itself is the publication of the 4th edition of the Buy-sellf mail-order catalogue in which the Quebec and Canadian creations are presented and offered for sale.
Wedding derision and a lively spirit of contestation, Buy-sellf : Import / Export demonstrates a very lucid take on the way we live now. Be sure not to miss this compelling franco-canadian extravaganza.
INVITED CURATOR: JOSÉE ST-LOUIS 
Buy Self
Originaire de Bordeaux en France, le collectif Buy-sellf a été formé en 1998 par trois jeunes artistes qui cherchent à promouvoir, à travers l'Association Zebra 3, la production de jeunes créateurs sans être représentés par une galerie d'art. De cette réflexion est né un catalogue de vente par correspondance dont le nom Buy-sellf est issu d'un jeu de mots anglais sur « acheter» (buy), « vendre » (sell) et « soi-même » (self).
Le catalogue Buy-sellf est un support de diffusion qui regroupe des productions non industrialisées, des multiples et des prototypes de recherche issus de démarches artistiques ou d'expérimentations. Celui-ci permet la confrontation d'un grand nombre de pratiques qui sont représentées au travers d'objets, de services, de photographies, de vidéos et de mobilier. Par le biais de son catalogue, Buy-sellf désire éprouver les modèles et les limites de la société de consommation en abordant des sujets provocateurs et cocasses.
More about
Bordeaux, France