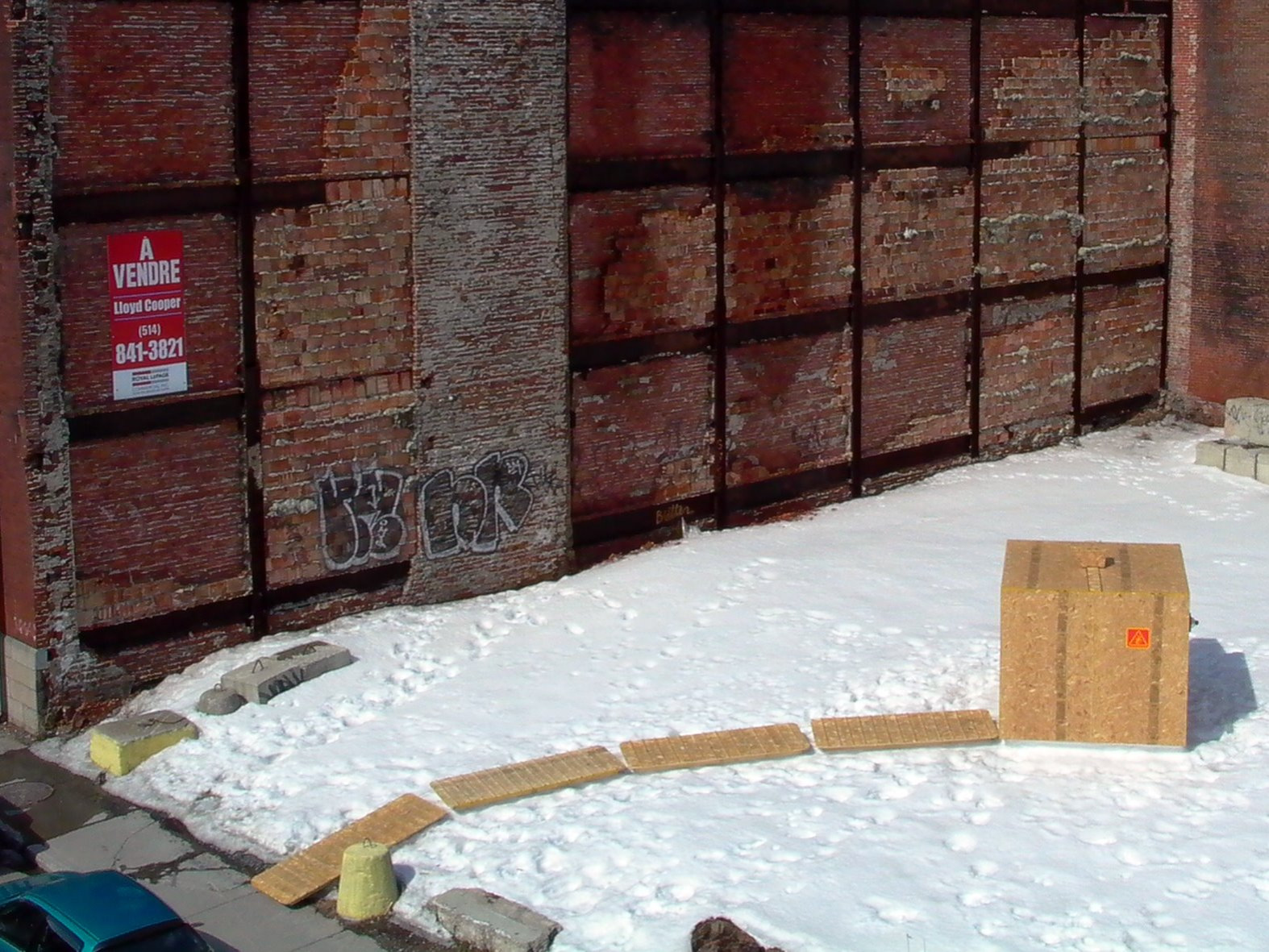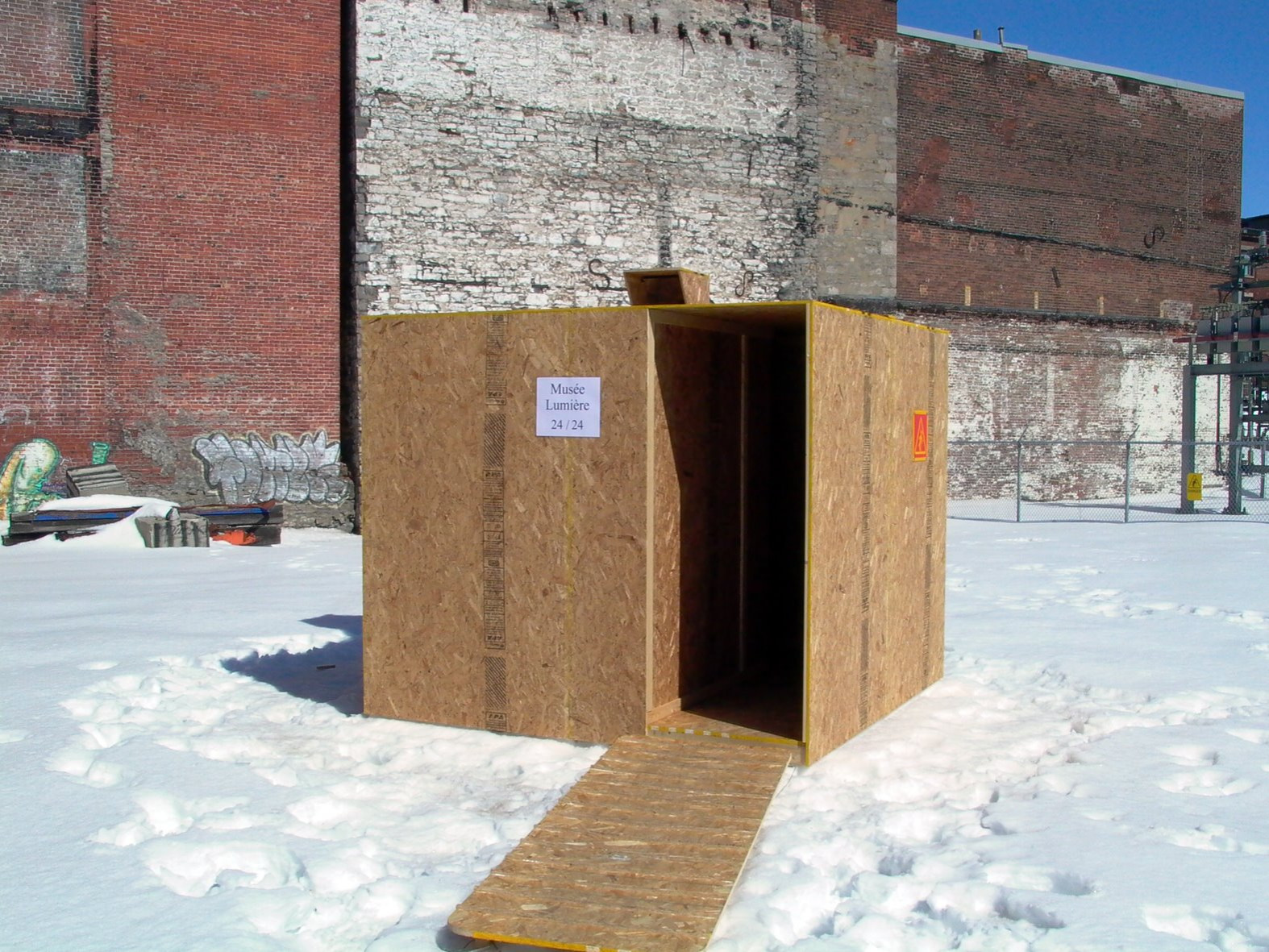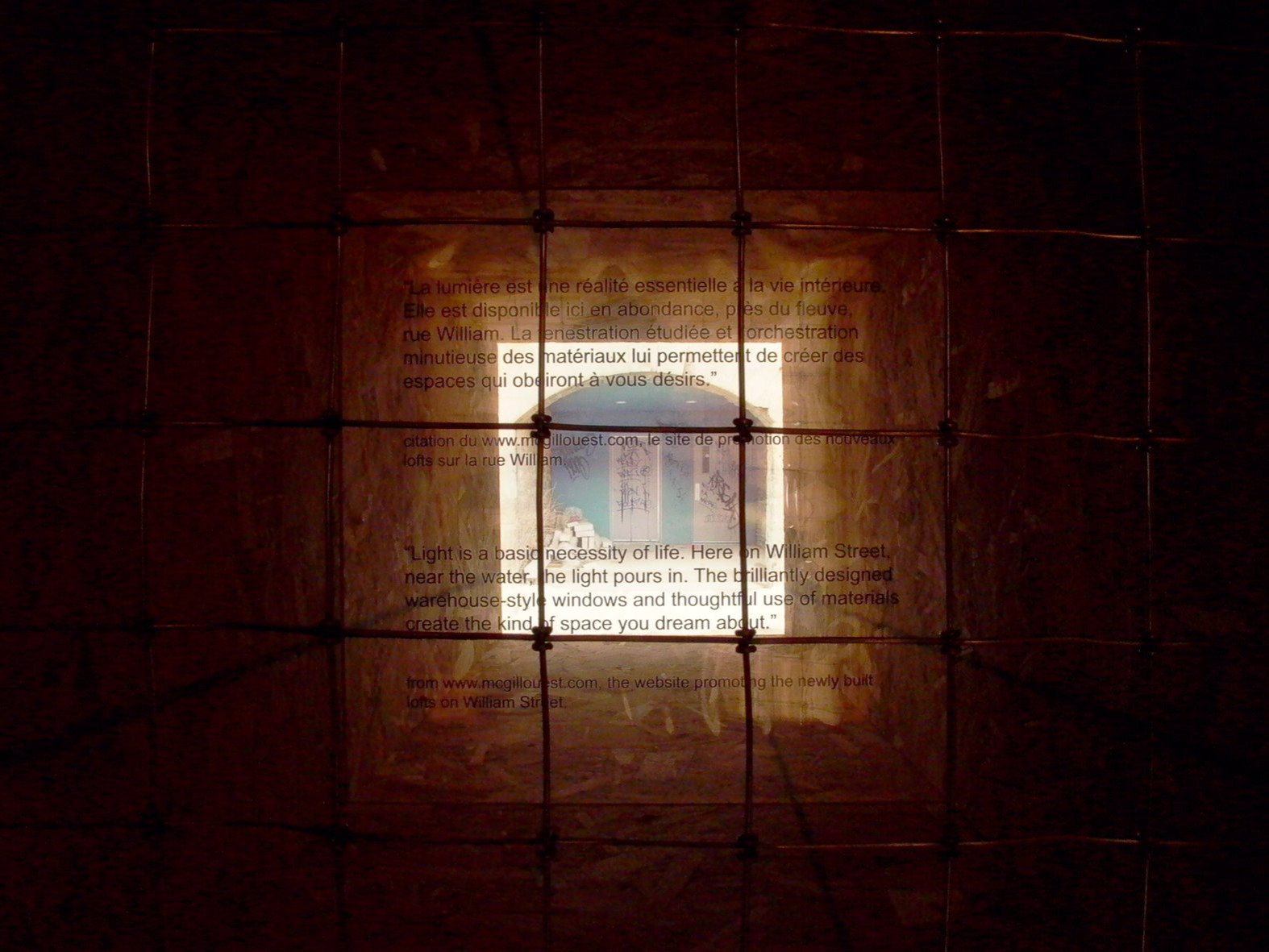 INSTALLATIONS IN-SITU
Portuguese artist Sancho Silva, the first to participate in the Canada Council for the Arts International Residency, presents an in situ installation. Probe is a wooden cabin, open to the public, to be built on the empty lot located on Queen Street by the Darling Foundry. Inside it, passersby will be confronted with a series of views relating to the lot's condition within its urban context. In a deliberate distortion of the time-coordinates the cabin will work simultaneously as an archeological station, a museum and a prospective space.
Résidence Internationale du Conseil des Arts du Canada
Sancho Silva
Sancho Silva holds a B.A. in Pure Mathematics from Trinity College in Dublin, a M.A. in philosophy of language from the university of Lisbon as well as an M.F.A. in sculpture from the Pratt Institute in Brooklyn. His work has been exhibited in Italy, Germany, Portugal, USA, France, Spain, Luxemburg, Malta, Egypt and Holland.
More about
Lisbonne, Portugal