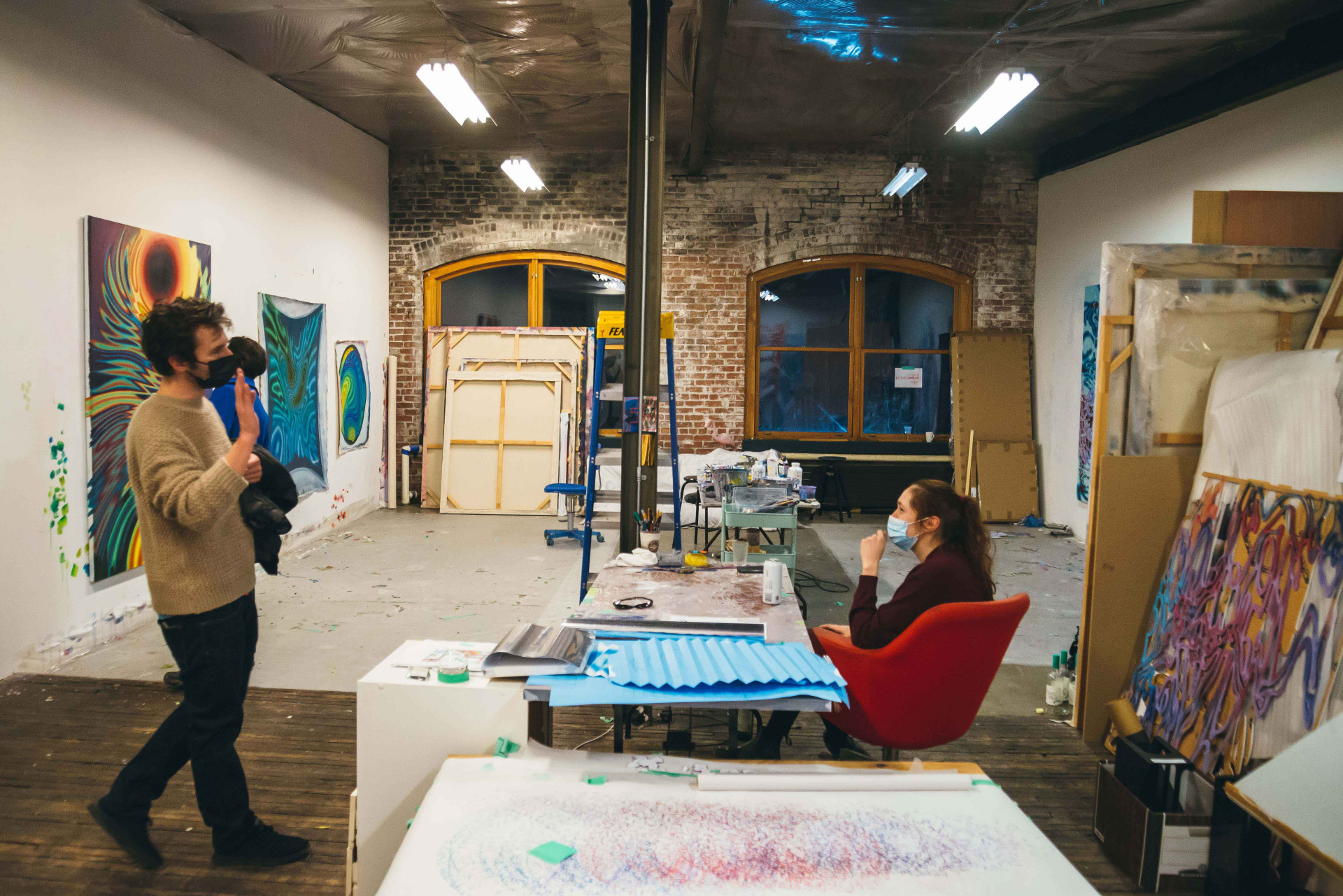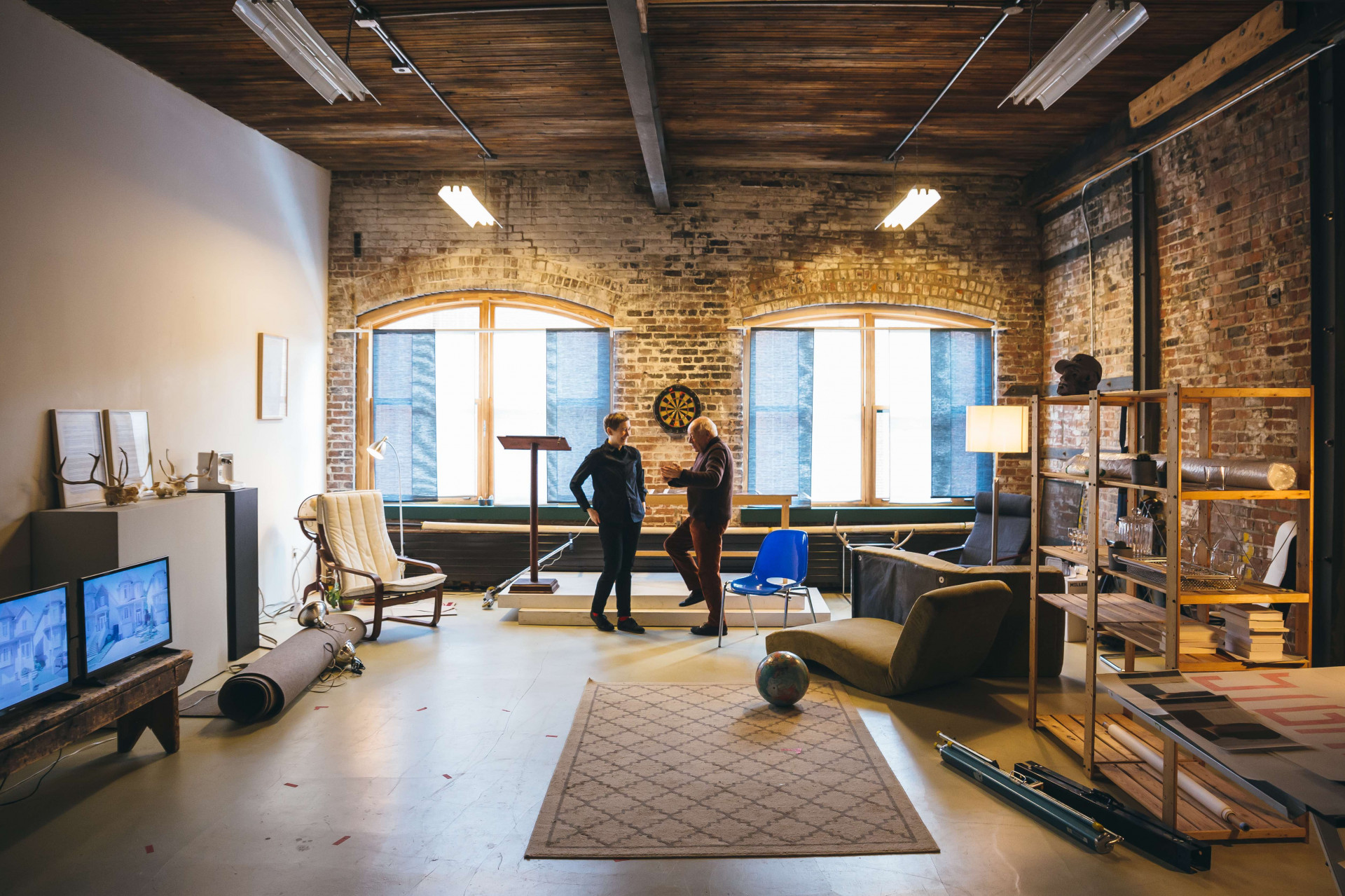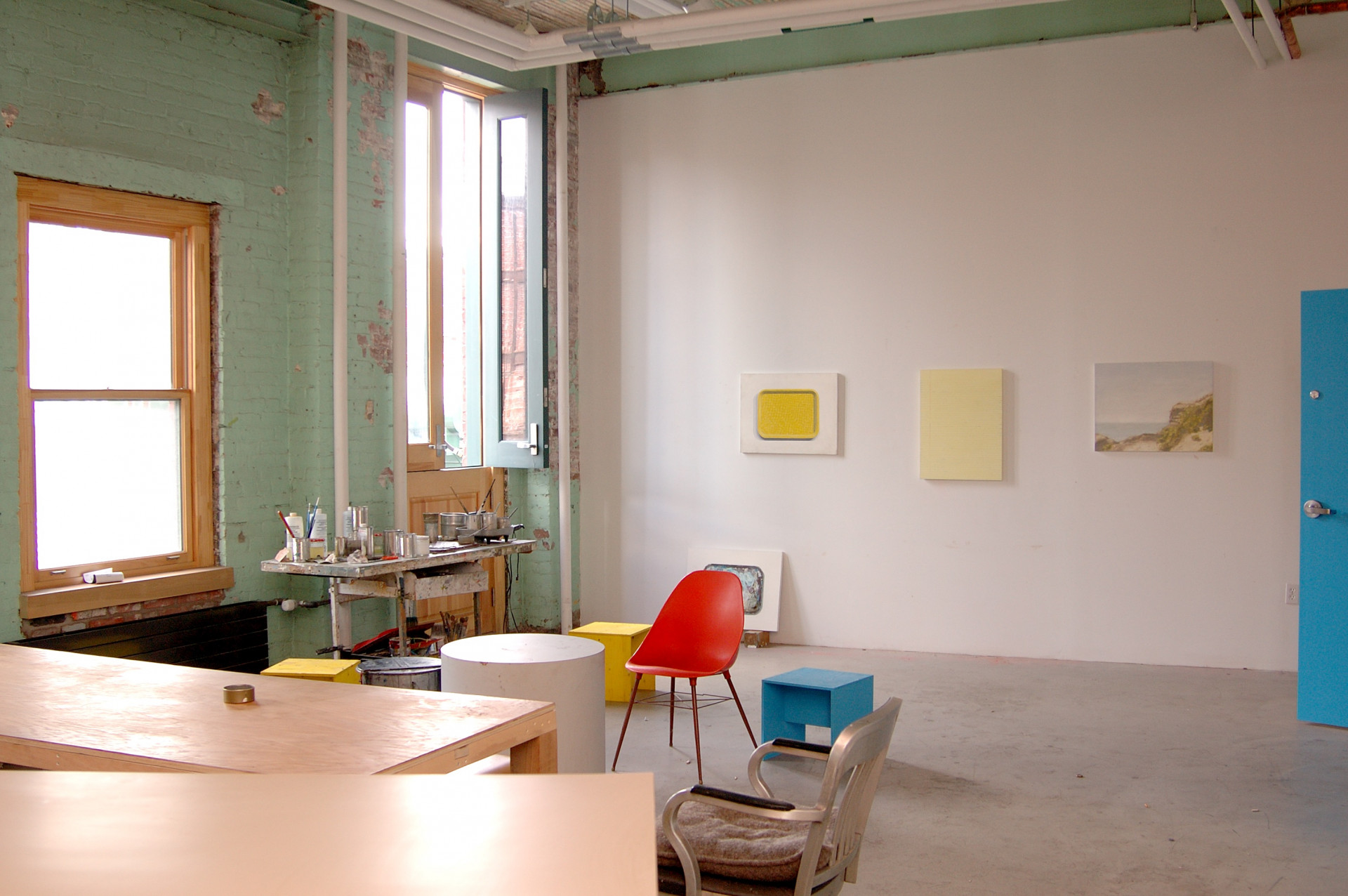 Montreal Studios
In the building adjacent to the galleries, Fonderie Darling offers thirteen creation studios, including eight inspiring workspaces for Montreal artists and four high-quality live-in studios for international artists and curators. In addition, state-of-the-art production workshops, which completely renovated in 2017, are available to the artistic community of Montreal. These harmonious and luminous spaces are distributed on the three floors of an old warehouse. The building was converted mindfully to preserve the original character of the building, its brick walls and its visible beams.
Of the twelve studios, eight are reserved for Montreal emerging artists in the visual arts for professional purposes, in the context of the Montral Studios long term residency program. This program is unique and innovating, and allows for artists to rent at affordable prices for a period of two years, a lease renewable for one year. While in residency, the artists must commit to occupy their studio on a regular basis for the duration of their contract and participate in the collective life of Fonderie Darling in a spirit of openness, exchange and sharing. Fonderie Darling's team regularly organizes professional visits, open studio events, and various educational activities to develop the professional career of artists, awaken a wider audience to current artistic practices and foster direct contact between artists and their public.
In addition, Fonderie Darling is continuously developing and improving its studio sponsorship program, which covers an artist's studio fee for one year, complemented by a production grant. Initiated in 2006, this program creates a bond of trust and support between an artist and a sponsor—be it a museum institution, a corporate collection, or a private patron. Please note that the sponsorship program is independent from the selection of artists in studios and is not guaranteed under any circumstances.