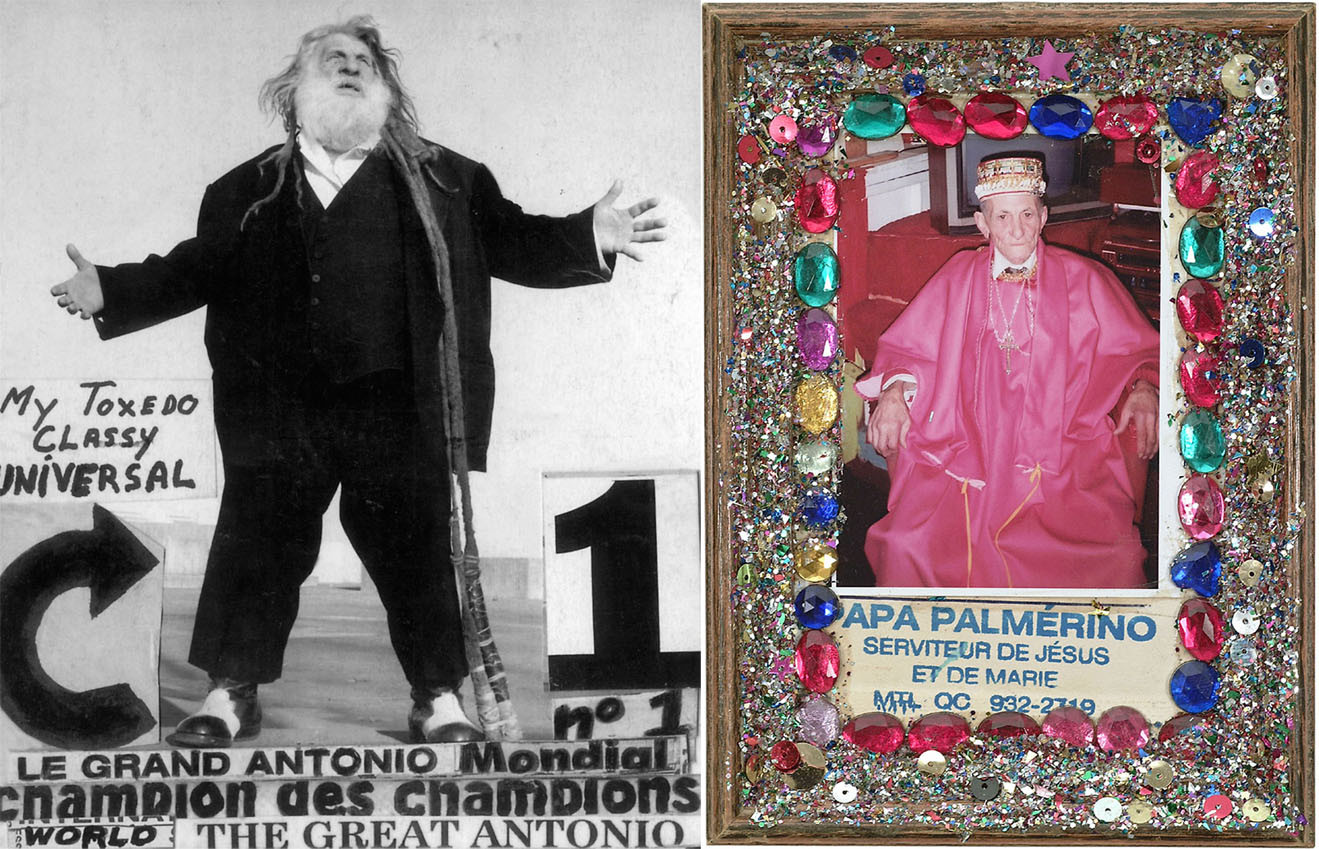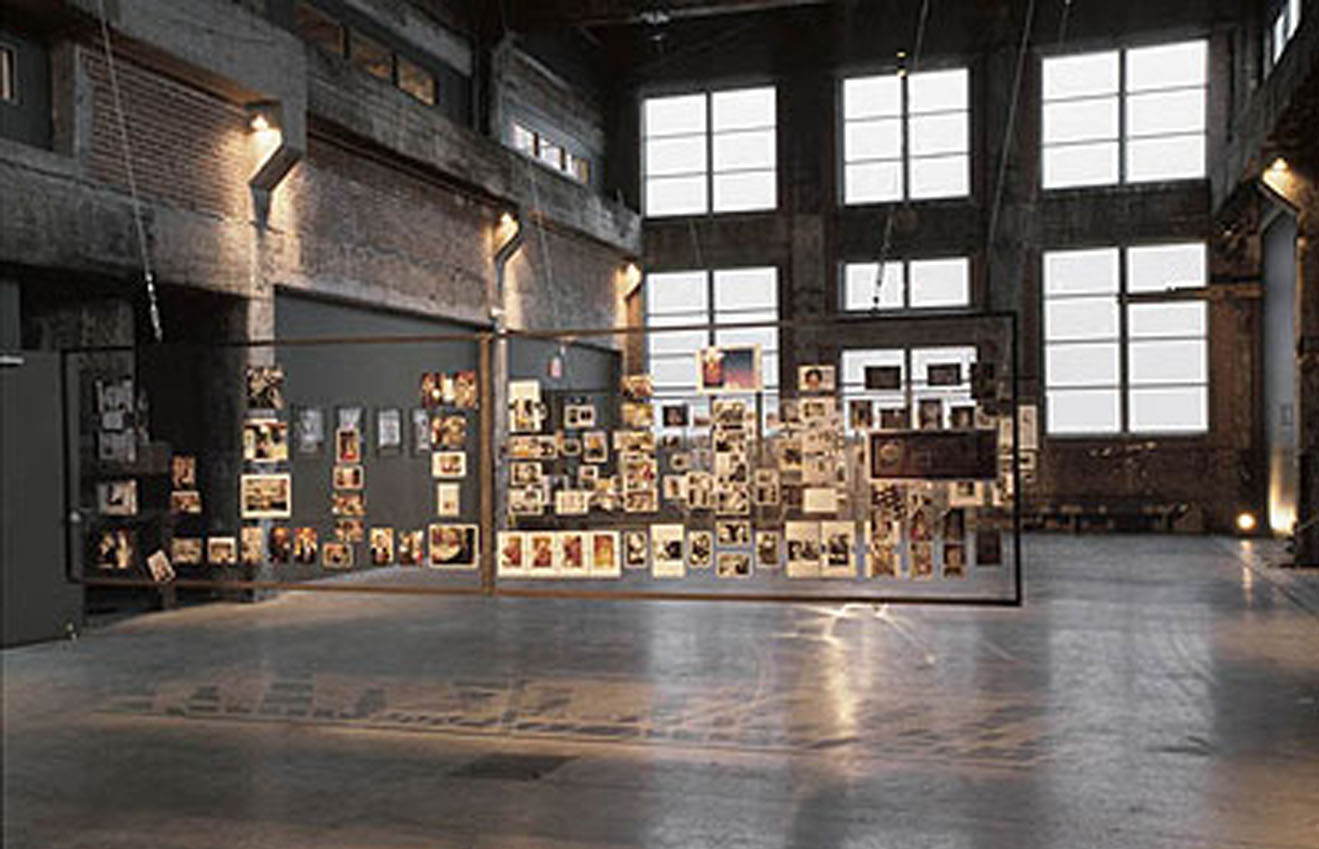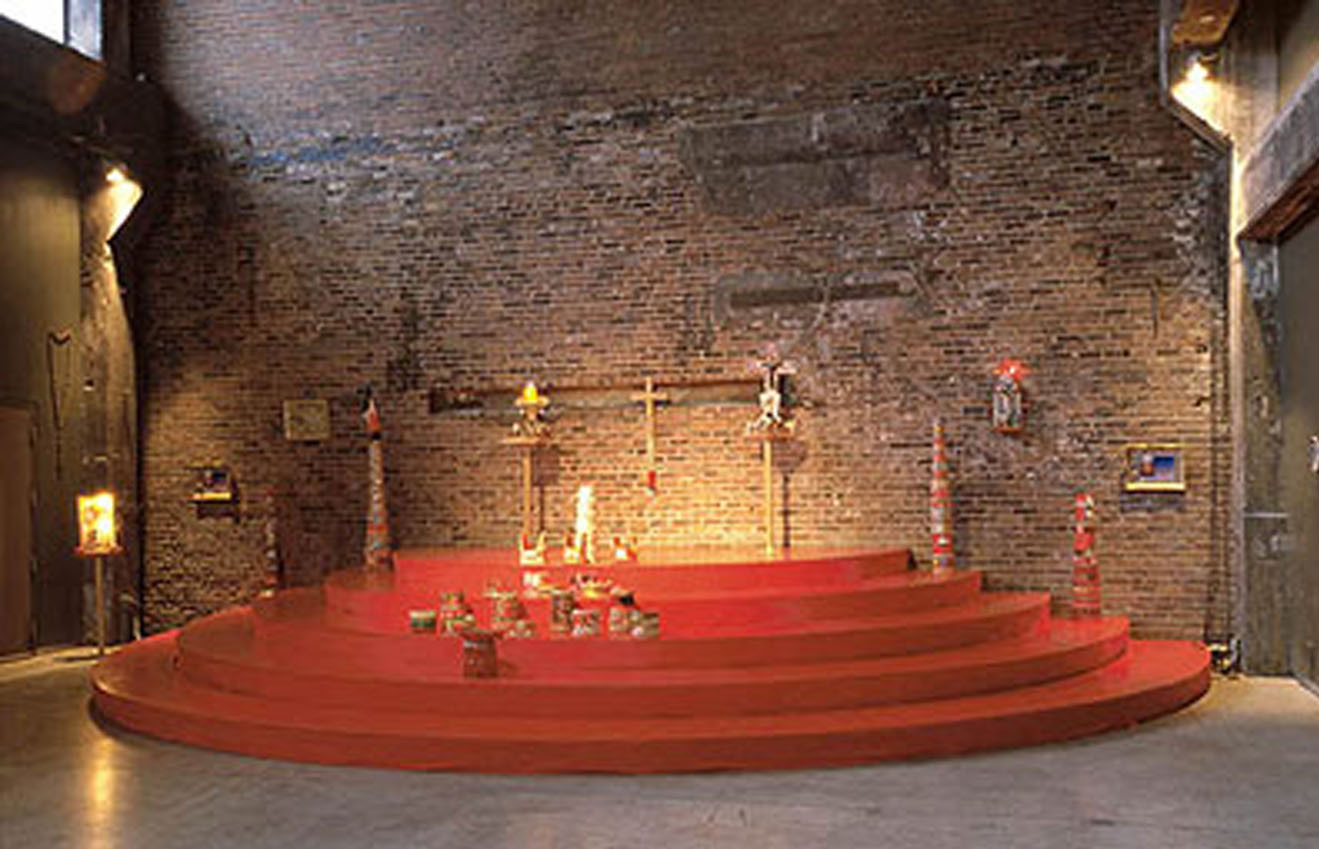 Hors Pairs / Outside References
The HORS PAIRS / OUTSIDE REFERENCES exhibition highlights a number of important artworks by and exhaustive documentation on legendary personalities and outsider artists Papa Palmerino and The Great Antonio as curated by Marcus Macdonald.
Antonio Barichievich, known to all Montrealers as The Great Antonio, died on September 7, 2003, and his likeness is indelibly etched in our memories. A modern-day Louis Cyr, he was revered for his herculean feats of strength, but was less well-known for his gifts as a visual artist. An enormous man with a larger-than-life personal style, he was often found on the streets distributing remarkable collages integrating photomontage and texts which focused his accomplishments.
Hailed by many as the Pope of Montreal, Palmerino Sorgente is revered by many as a latter-day Saint. This 85-year-old artist, recognized and exhibited by the Société des arts indisciplinés (SAI), made scintillating and exotic assemblages. Despite a devastating fire that laid waste to his life's work in December 2000, he has come back and created a significant new corpus which will be shown in HORS PAIRS.
Mounted in collaboration with the SAI, this unique event celebrates the work of two truly singular and charismatic artists who have both made exceptional contributions to their respective communities and to Montreal history.
A catalogue exploring the work of both artists will be published in collaboration with James D.Campbell. Please note that the launching of a book containing the papers presented at the recent international conference indiscipline et marginalité, organized by the SAI (www.sai.qc.ca), will be held on November 27th at 6:00pm.
Curator
Marcus Macdonald, Valérie Rousseau