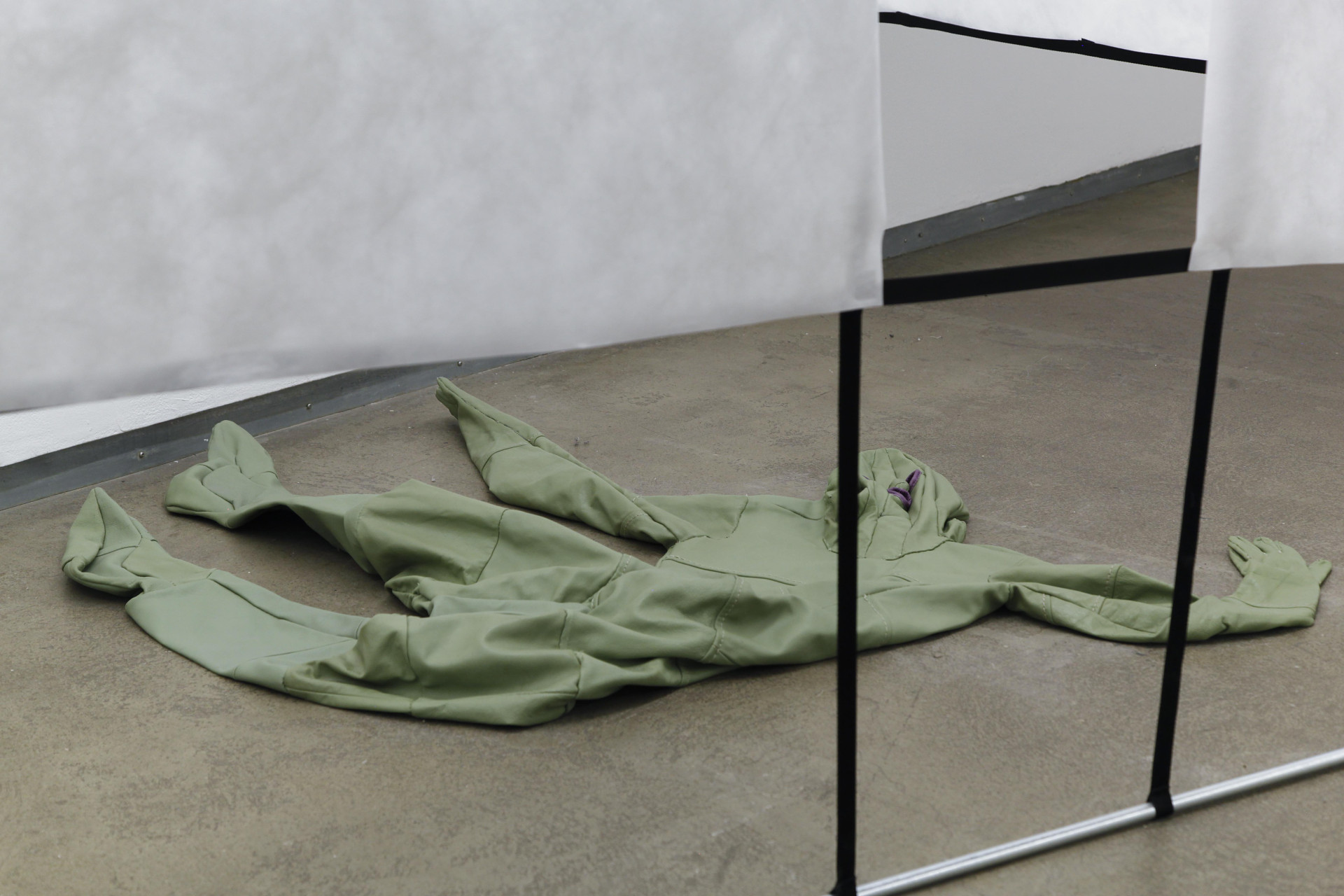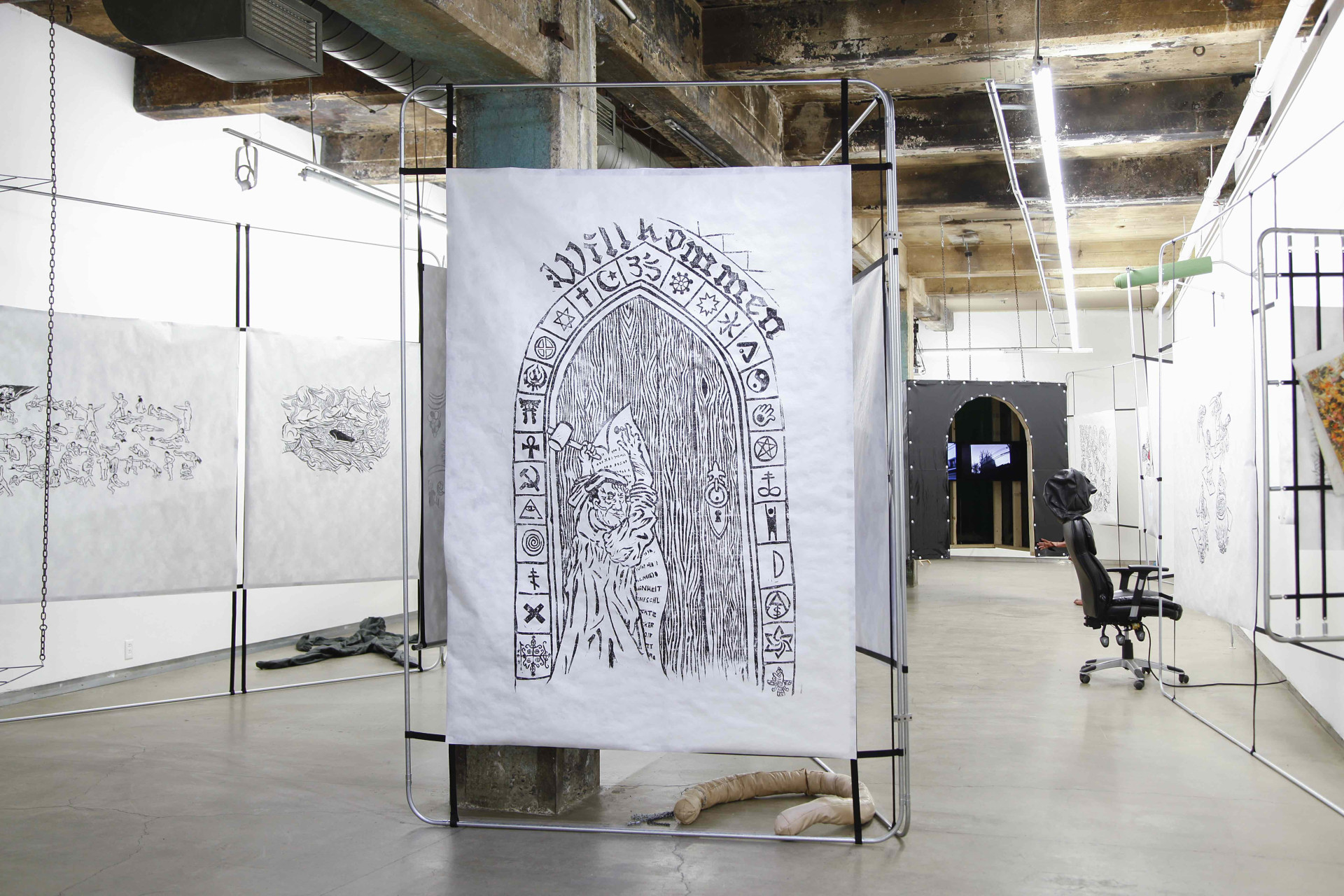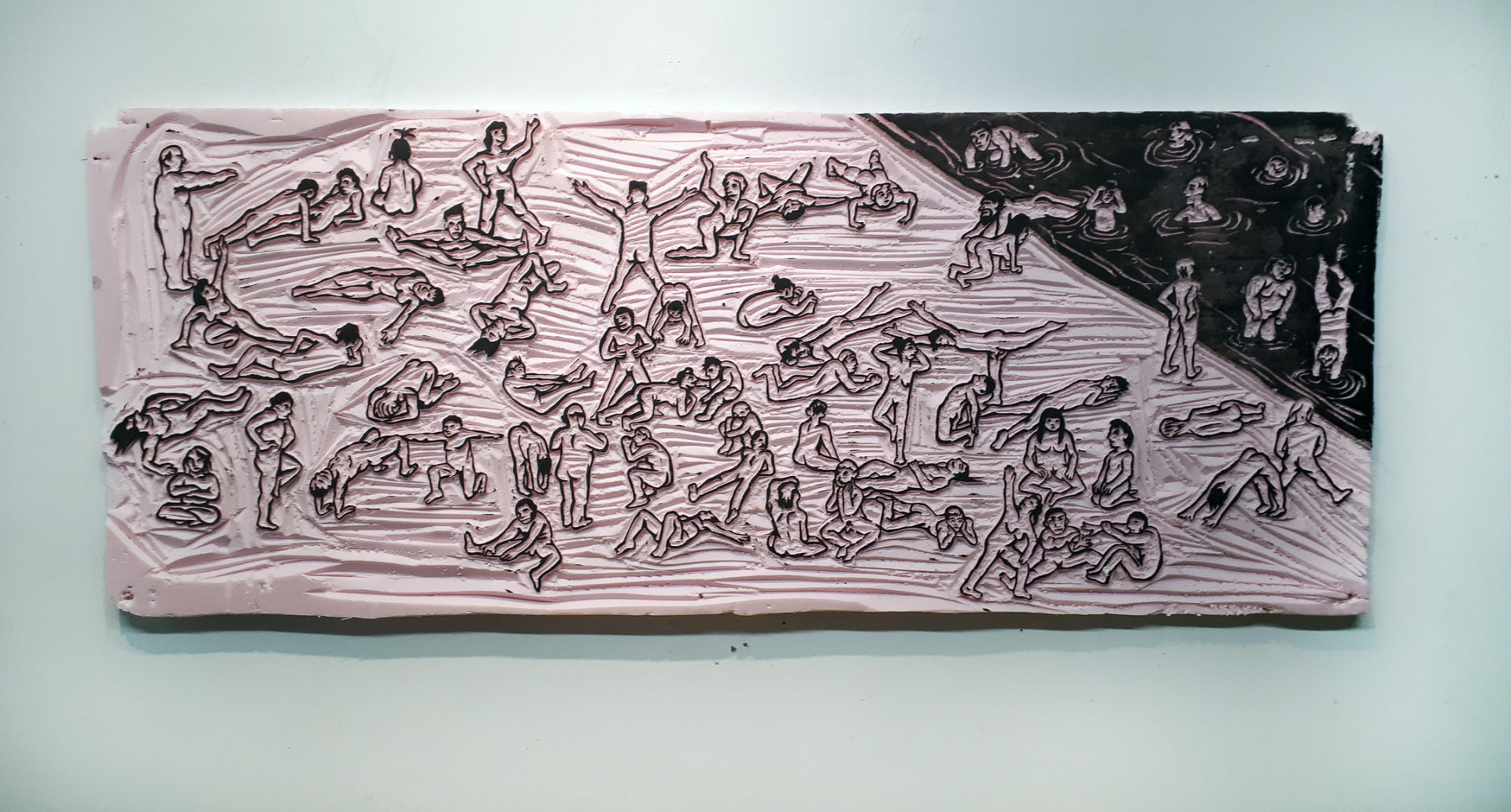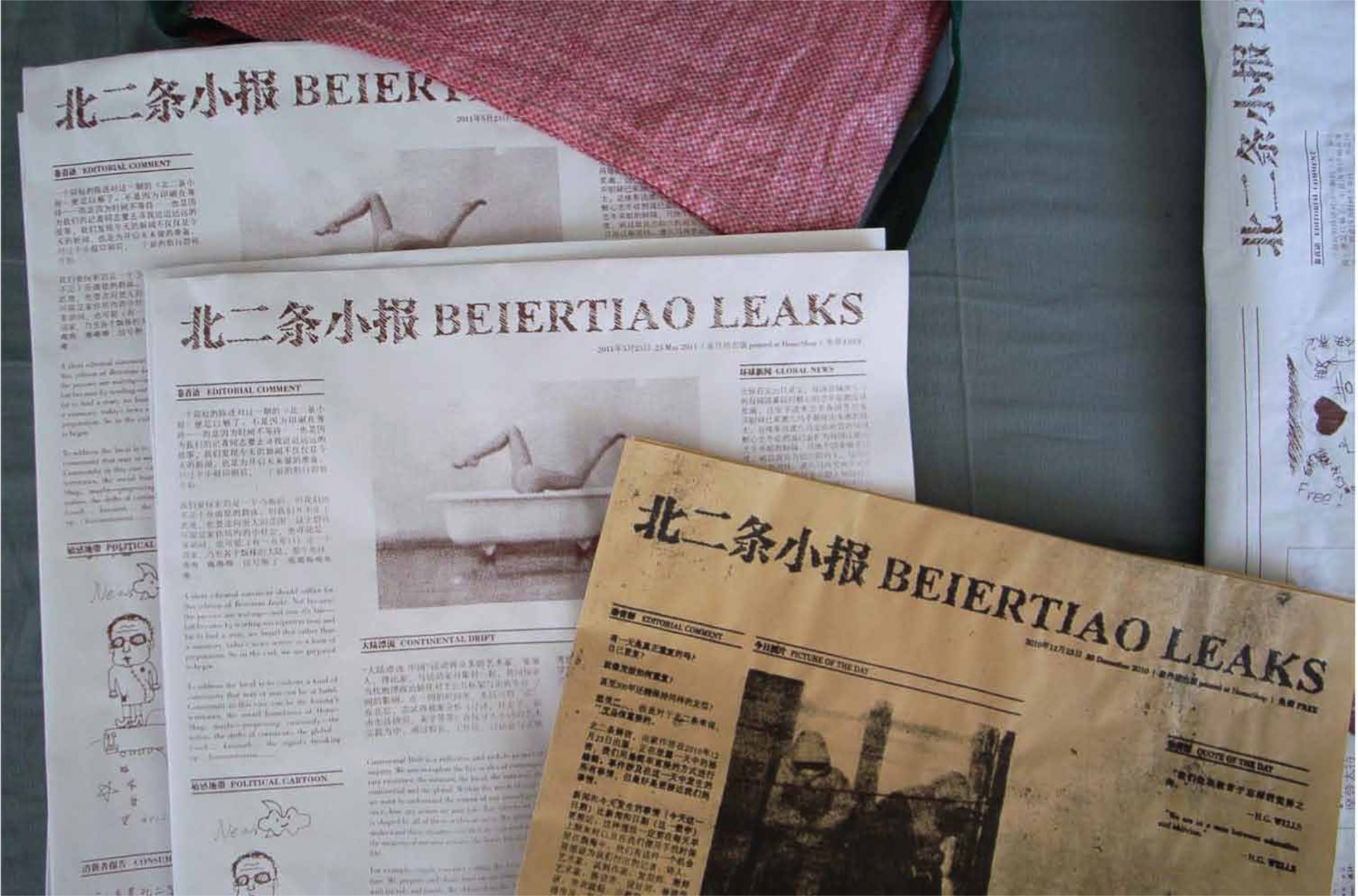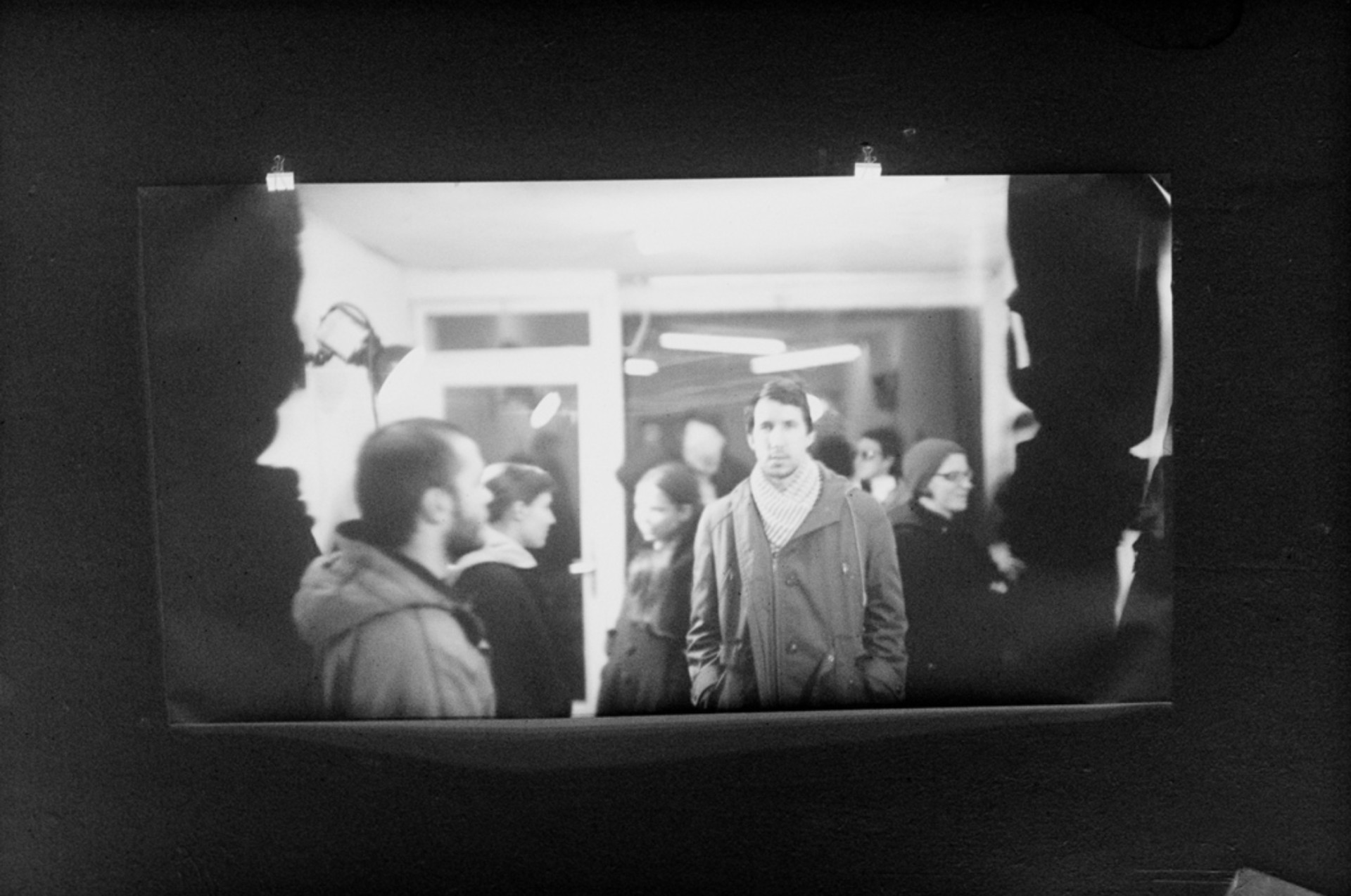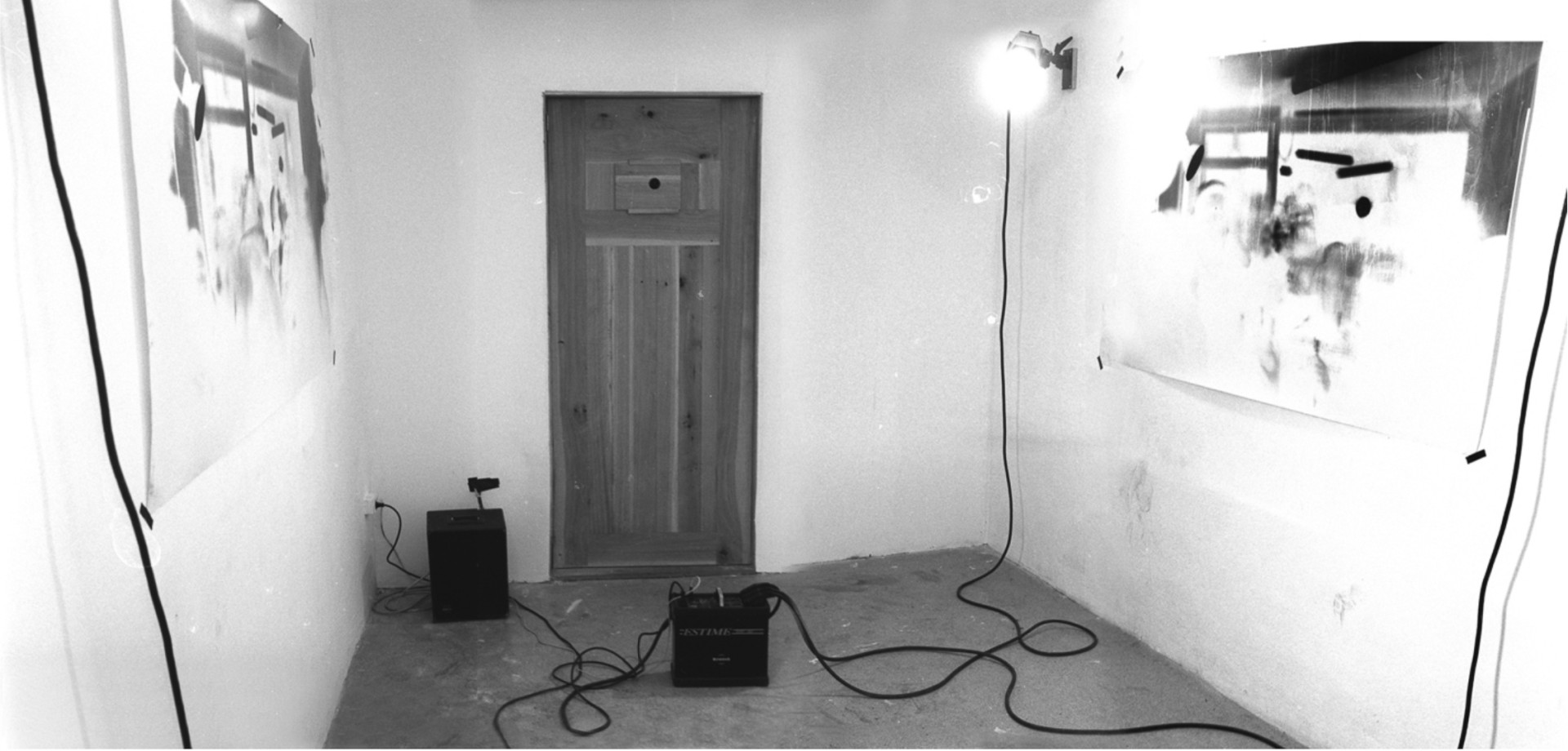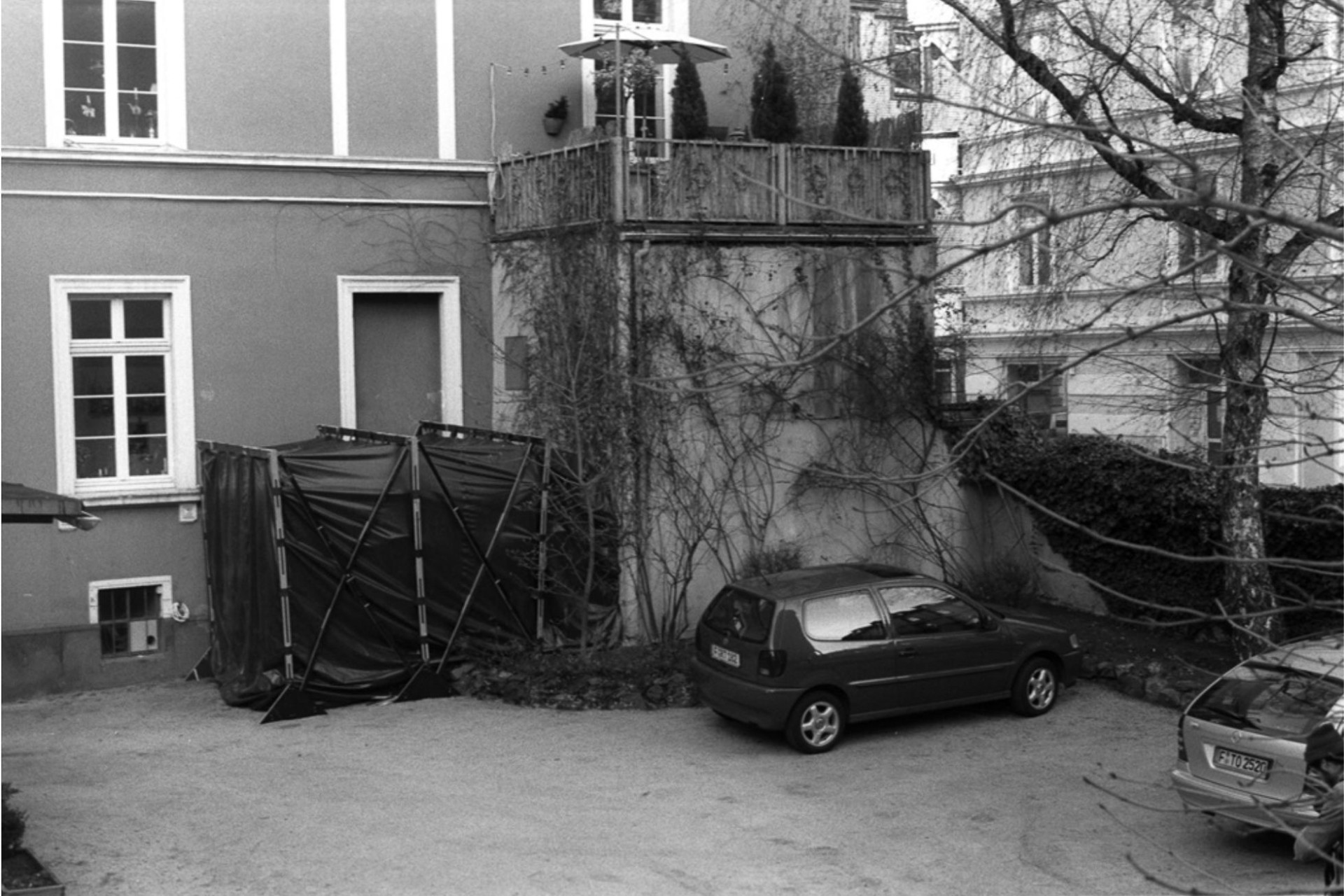 Michael Eddy
Conceptual and anarchist in spirit, the art practice of Michael Eddy spans various disciplines and mediums, such as writing, video, performance, drawing, and exhibition curation. Using a DIY ethic and craft production, he critically explores the notions of autonomy, experience, and values in the modern world.
More recently, Eddy has been examining economic, cultural, and political liberalism through his work. Drawing inspiration from medieval wood engravings and contemporary political cartoons, he has been developing an iconography with a raw aesthetic that features the life of images and objects.
Michael Eddy's studio was sponsored by the generous support of The Flora Ann Birks Foundation in 2022, Helene Couture Capital in 2021 and Claudine and Stephen Bronfman Family Foundation in 2020.
Biography
Eddy holds a M.F.A from the Staedelschule Frankfurt (DE) and a B.F.A (Interdisciplinary) from the Nova Scotia College of Art and Design (NSCAD University) in Halifax. He participated in many residencies in Canada, Italy, China and Japan. He has been working in collaboration with Knowles Eddy Knowles (since 2004) and co-organized the HomeShop space and collaboration in Beijing (2010-2013). His texts were published in many catalogues and magazines, including Esse arts+opinions and Peripheral Review.
Recent exhibitions
2021

Everything Merges, Emerges, then Fades Again, Group show, Fonderie Darling (Place Publique), Montreal 

Crépuscule Blanc, solo show, Presse Papier, Trois-Rivières, QC

2020

Je suis, Fonderie Darling

2019

Credos, a series of micro-exhibitions on a table curated by Michael Eddy, Verticale centre d'artistes, Laval (QC)

2017

Instructions from the Readymade Institution, PARC, Sapporo (JP)

2016

Inhale Exile pt2 (mein Anderer Vater...), in collaboration with Knowles Eddy Knowles, Husslehof, Frankfurt (DE)
Inhale Exile pt1 (the break), in collaboration with Knowles Eddy Knowles, L'Escalier, Montreal
KICK OUT THE JAM$, MOTH€RFUCK€RS!, two-person show with Alessandro Rolandi, Nowhere Gallery, Milan (IT)

2015

Ailleurs en Folie, in collaboration with Knowles Eddy Knowles, Mons Capitale Européenne de la Culture, Mons (BE)