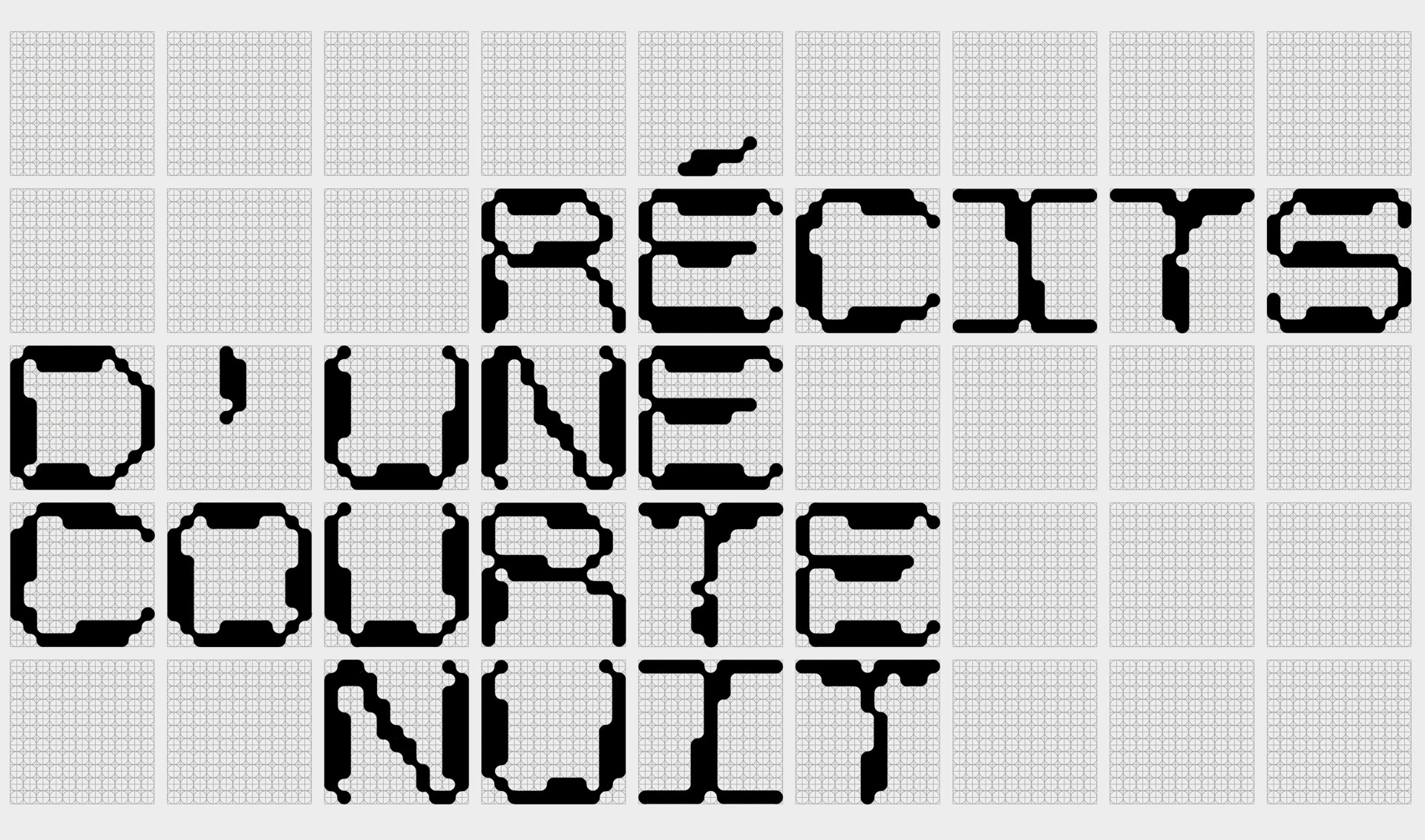 Amélie Laurence Fortin
Over the past decade, the themes of exploration, territory and time have served as fundamental pillars of Amélie Laurence Fortin's artistic practice. The artist explores her fascination with peripheral realities, random or non-linear systems, serendipity, and the creation of models for translating information from the pragmatic world into the sensitive world of art expression. Through immersive installations that bring together kinetic sculpture, sound, photography, light and object, Amélie Laurence Fortin's work considers the links that humans have with space. 
Fortin is fascinated by the importance of individual narratives in the construction of collective narratives. She draws on interdisciplinary research and personal experiences that are translated into materials and forms chosen to inform sensations and ideas. Inhabited by the idea that we always look to the past to define the future, Fortin presents a reality in motion where transformation and transition coincide with the writing of a narrative without a known destination. Her attention is focused on the blind spots of our perception.
Biography
Amélie Laurence Fortin lives and works between Quebec City (Canada) and Warsaw (Poland). Her work has been presented in various solo and group exhibitions, residencies, art fairs, festivals, and is part of private and public collections in Quebec and Europe.
Recent exhibitions
2022

Sunburst, Festival Mois Multi, Quebec, CA

Sun Republic, BWA Galeria studio, New Horizons Film Festival, Wroclaw, PL

2021

Sunburst, KNAL ! FESTIVAL, Leuven, BE

Sunburst, KIKK Festival, Namur, BE

Two Revolutions Per Minute, Stroboskop Art Space, Warsaw, POL

Friction, L'Écart, lieu d'Art actuel, Rouyn Noranda, CA

Période de révolution, Festival Art Souterrain, Montréal, CA

2020

Sunburst, Künstlerhaus Bethanien, Berlin, DE
Origin
Quebec, Canada
Warsaw, Poland