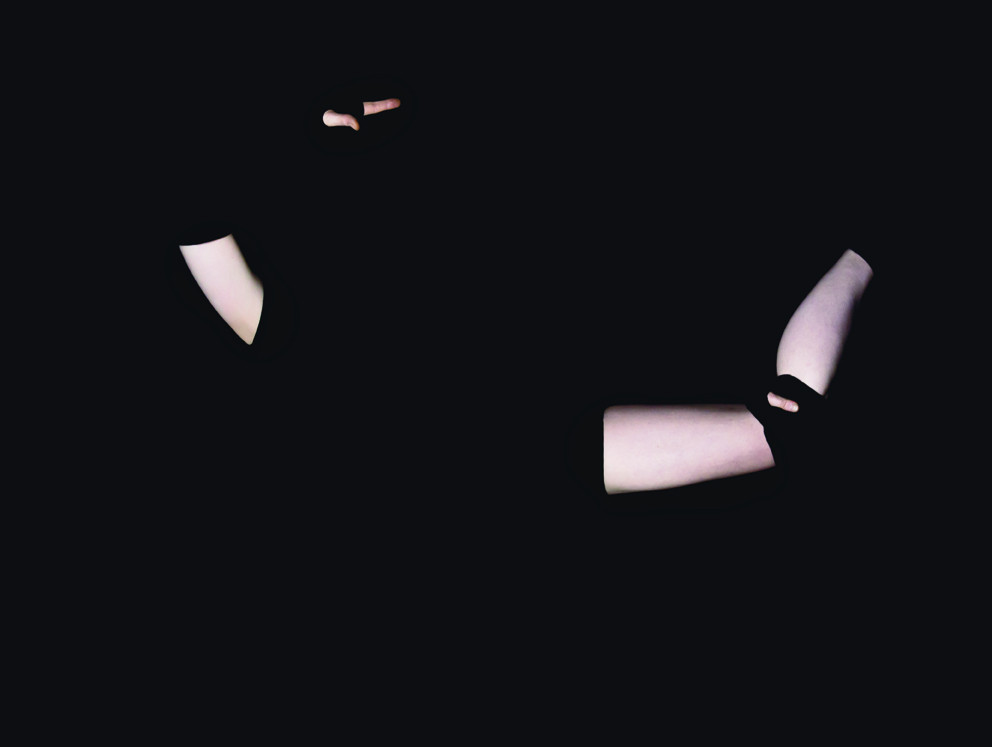 Points de rencontre : Visual and Performing Arts
ICI conferences, the Darling Foundry and the Actoral festival present:
Emma Waltraud Howes - Hanna Sybille Müller - Adva Zakaï - Julie Favreau and Anne Thériault
Moderator: Manon De Pauw
The discussion is a proposition of Stéphane Gilot (UQAM School of Visual and Media Arts) with ICI conferences and Anne-Marie St-Jean Aubre (Darling Foundry) as part of Délicat Pulse by Julie Favreau. The discussion is organized in collaboration with Usine C and the 2016 Actoral Festival (Danièle de Fontenay).
The discussion will be held at Usine C on Thursday, October 27th at 5:30 p.m.
Café de l'Usine C: 1345, Lalonde Av.
Restaurant on site 
Guests of UQAM School of Visual and Media Arts : Hanna Sybille Müller (Berlin), Emma Waltraud Howes (Berlin).
Both artists will briefly present one or two recent projects highlighting their interdisciplinary practices mixing languages of choreography, visual arts and writing. Manon de Pauw, newly recruited teacher, will act as the moderator. The artists invited by the Darling Foundry, Adva Zakaï (Brussels) and Anne Thériault (Montreal), are involved in Julie Favreau's exhibition, on view until November 27. On the evening of October 27, they will each be performing at the Darling Foundry a piece created in reaction to the artist's work. At the Round Table, the three of them will discuss the process and their exchanges.
BIOGRAPHIES 
MANON DE PAUW
The artistic process of Manon De Pauw is materialized under multiple forms: single-band, video installation, video performance, interactive device, and photography. It arises from questions on the acceleration of the rhythm of life, on the mechanized tempo of the daily life and on the gestures that connects us to the others and to ourselves. Her work always includes a choreographic element, whether it is by their temporal structure or by the prevalence of the body in the image. Manon De Pauw lives and works in Montreal and her artwork was presented in multiple personal and collective exhibitions, events, and festivals in Canada, Europe, and Latin America. She had exhibitions at the Musée d'art contemporain de Montréal (2006), at the Centro Nacional de las artes in Mexico (2006), at Gallery g39 in England (2005), and at the Musée national des beaux-arts du Québec (2004). 
EMMA WALTRAUD HOWES 
Dancer and choreographer, Emma Waltraud works within the framework of a wider conceptual artistic practice emphasizing on performance, sculpture, sound and various 2D medias. Her current work is lead by observations on the contemporary gestures towards the development of a wide choreographic practice on the physical characters and material objects which can be seen as empathic subjects revealing themselves through a reconciliation of the dualisms body-spirit. Her recent personal and collaborative projects include: the distance between nowhere and now here, Blackwood Gallery, Mississauga (2016), How far is here, MAGO B, Eidsvoll Verk, Norvège (2015), and Ankyloglossia (n. tongue-tie), Künstlerhaus Bethanien, Berlin (2014). She lives and works in Berlin, Germany.
HANNA SYBILLE MÜLLER 
Hanna Sybille Müller is a choreographer and a dancer living in Berlin and Montreal. She studied dance at the Rotterdamse Dansacademie (RDA) and received a diploma in media studies at the Berlin University of the Arts (UdK) in 2012. From 2011 to 2013 she worked as a researcher as part of the project "Understanding Inter-affectivity" at the excellence cluster Languages of Emotion at the FU /Freie Universität Berlin where she developed a dance program based on empathy. In 2005 she participated in the Dance Web a choreographic residency Programme in Vienna and in 2007 she received the dance scholarship of the Senat Berlin to work with Leja Jurišic in Slovenia. As a choreographer she has created numerous works that were presented internationally. Recent works include SELF-MADE (2013) with Irina Müller and Marcello Silvio Busato and WEIGHT FOR SOMETHING TO HAPPEN(2012) in collaboration with Ayara Hernández Holz, which premiered at Artium Centro-Museo Vasco de Arte Contemporáneo in Vitoria-Gasteiz (Spain).  As a performer she collaborated with Isabelle Schad, Volker März, Martin Nachbar, TWO FISH, deufert&plischke, and s-h-i-f-t-s among others. Since 2006 she has been working with Eva Meyer-Keller on projects in performance and video, which include BAUEN NACH KATASTROPHEN(2009), VON MENSCHEN GEMACHT (2010), and COOKING CATASTROPHES (2011). She teaches at the UdK (Berlin University of the Arts) and at the ZHdK (Zurich University of the Arts).
ADVA ZAKAÏ
Born in Israel, living in Europe. During the past years Adva Zakai has been exploring various performance formats where she has acted as a choreographer, a performer or an organiser. Her choreographic works explore often how body and language are perceived through each other, and evoke an experience that can be grasped through multiple perspectives. Her work is presented in theatres, art centers, apartments and online platforms. During 2010, she obtained an artistic research grant, in the framework of the post master program a.pass in Antwerp, in which she researched the influence of a curatorial approach on the development of new performance formats. She pursued dance education in Israel followed by studies at the Mime School, Amsterdam (2000-2002). Her practice involves collaborations with other artists on participative projects, conferences and festivals. She is teaching performance practice in art academy Kask in Gent, Belgium, as well as leading workshops in art and dance academies.
JULIE FAVREAU
Julie Favreau's work is situated between the visual and performing arts. It mixes video installations, sculptures and photographs shown in galleries as well as performances and scenographic elements presented in theaters and festivals. She now presents her latest production in Délicat Pulse, a hybrid and performative exhibition, monographic and plural at the same time, a way to shed light on the link between her studio practice, her collaboration with other artists and her approach to performance, that she always sees in echo with her visual work. Holding an MFA from Concordia University, Julie Favreau was included in the Québec Triennial (Montreal, Canada, 2011) at the Musée d'art contemporain de Montréal, and was awarded the Claudine and Stephen Bronfman Fellowship in Contemporary Art (2012) as well as the Pierre-Ayot Prize, granted by the City of Montreal (2014). Having exhibited extensively in North America and Europe, she has also taken part in many live art and performance art projects. A commission of the Edinburgh Art Festival, her work She Century was presented as a solo exhibition by the Scottish National Gallery of Modern Art (Edinburgh, United Kingdom, 2015) and the Montreal Museum of Fine Arts (Montreal, Canada, 2016).  In 2017, Favreau will be investing the space of Künstlerhaus Bethanien (Berlin, Germany) for a yearlong residence awarded by the Conseil des arts et des lettres du Québec. She is represented by Battat Contemporary. 
ANNE THÉRIAULT
Since 2005, Anne Thériault worked as an interpreter with Marie Brassard, Nicolas Cantin, Danièle Desnoyers, Frédérick Gravel, Jean-Sébastien Lourdais, Frédéric Tavernini and Dave St-Pierre. She really valorizes collaborations since 2004, inparticular the ones developped with Martin Messier, Lynda Gaudreau, and with some collectives like La 2e Porte à Gauche, Le P.I.Q.U.A.N.T and POP. Anne also shares her practice and artistic values through teaching.