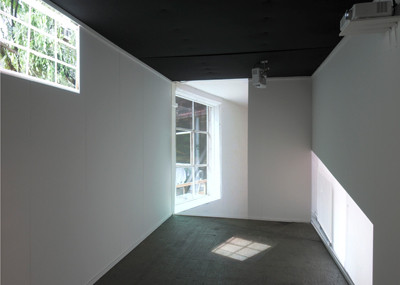 Sabrina Davatz
Sabrina Davatz's work mainly involves video and film in relation to sculptures, installations, and performance. Inspired by everyday life, she studied the ties that are forged between architectural space and the passage of the visitor by creating poetic tips drawn from the observation of her entourage. The result in these multimedia devices is a simple and minimalist aestheticism that poses a critical look on the media from a material point of view, but also in relation to their strengths of expression.
Biography
Born in 1976, lives and works in Basel, Switzerland.
Graduated from the School of Fine Arts in Berne and the Academy of Arts and Design in Basel.
Her work has been shown as part of several group shows : Villa Renata in 2012, Haus für Elektronische Künste in 2011 in Basel and Fabrikculutre in 2011 in Hégenheim. She is a member of the board of Ausstellungsraum Klingental in Basel.
Recent exhibitions
| | |
| --- | --- |
| 2012 | COLD, CUMBERLAND, SNAFU, group show with Yannick Langlois and Samir Parker, Fonderie Darling, Montréal |
Origin
Genève, Switzerland