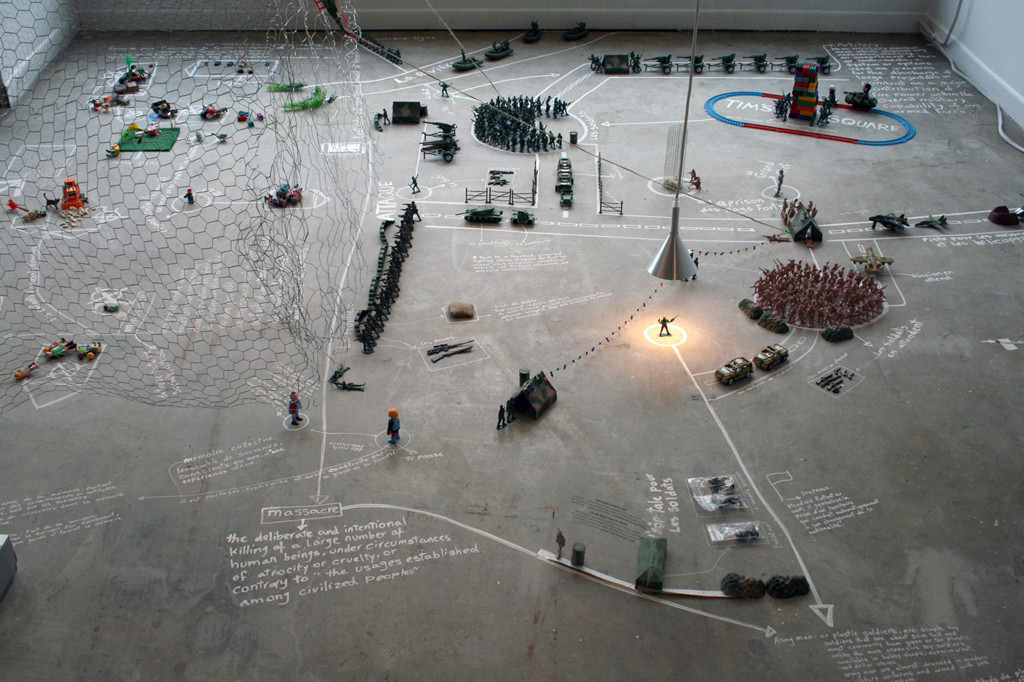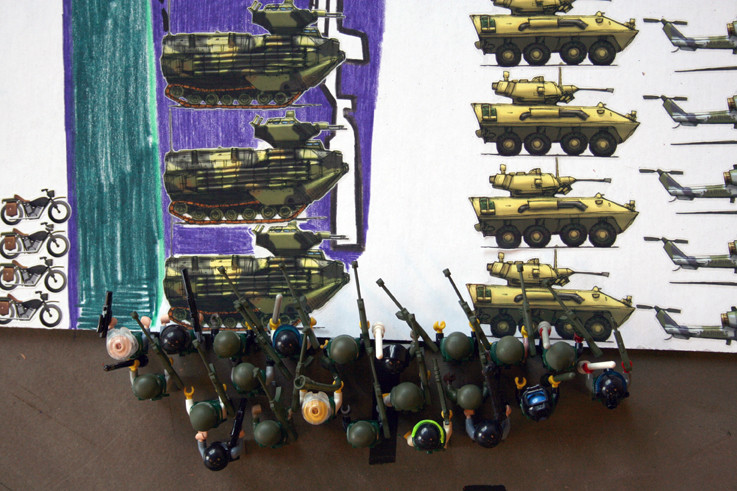 Sayeh Sarfaraz
Sayeh Sarfaraz's creative world draws its inspiration from the political events relating to her home country's government. The constant anxiety of conflict, censorship, and the repression of the people of Iran is relayed in the naive language of a plastic toy collection and drawings. Relating directly to her wandering and exile, the figurines, haphazardly staged along childlike patterns, experience dramatic situations such as violent struggles, bombardments, jailings. This distortion between play and politics highlights the injustice of the manipulation of the weak, the gulf between great powers, and a people's struggle for freedom. By a power transfer, the artist becomes the mistress of her own world as an outlet where her thoughts can freely unfold.
Biography
Sayeh Sarfaraz was born in Shiraz, the cultural capital of Iran, located in the south west of the country. She graduated from l'École supérieure Des Arts Décoratifs de Strasbourg France and she is now pursuing different artistic projects in Montreal where she moved in a year ago.
Recent exhibitions
2014

Théâtre de notre mémoire collective, Maison des arts, Laval. Curator: Claire Moeder
Foreman art gallery, Sherbrooke. Curator: Vicky Chainey Gagnon
Antoine Ertaskiran Gallery, Montreal.

2013

Fox&Friends, Centre d'artistes Vaste et Vague, Carleton-Sur-Mer, Canada
Étrange dictature, le MAI, Montreal

2012

Mémoire d'élephant, Galerie Antoine Ertaskiran, Montreal
L'Iran d'aujourd'hui, Centre d'art AdMare, Îles de la Madeleine, Canada

2011

Dictator in Town, CAFK+A, Cambridge Galleries of Art, Canada
Mapping the World 1, Darling Foundry, Montreal
Resist, Nuit blanche, Montreal

2010

Magic Never Ends "Iran of Mahmoud Ahmadinejad", ARTSPACE, Peterborough, Ontario. Curator: Iga Janik.
Origin
Chiraz, Iran (Islamic Republic of)