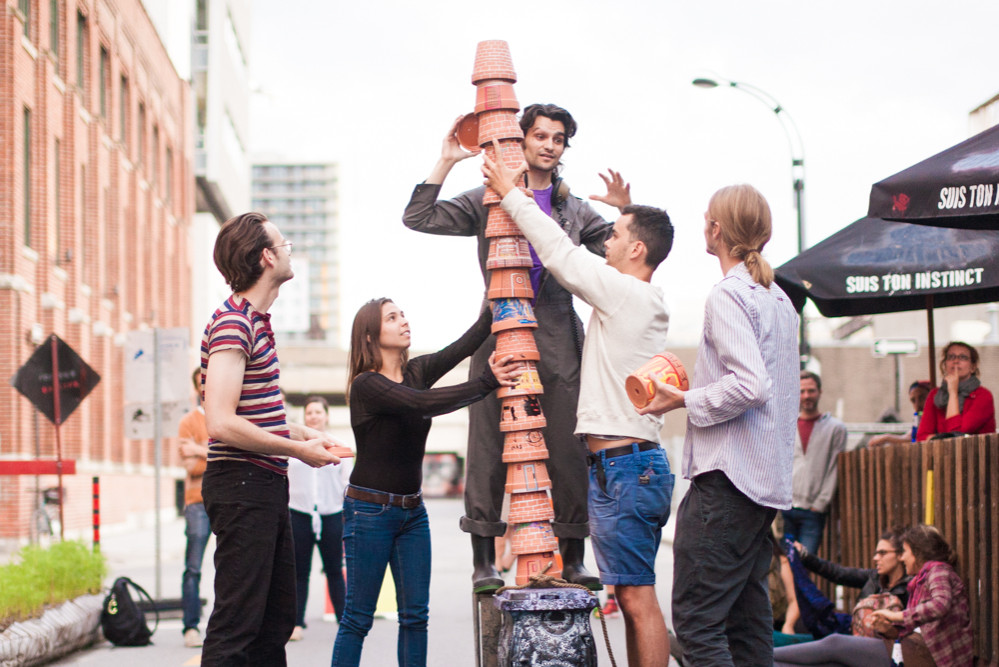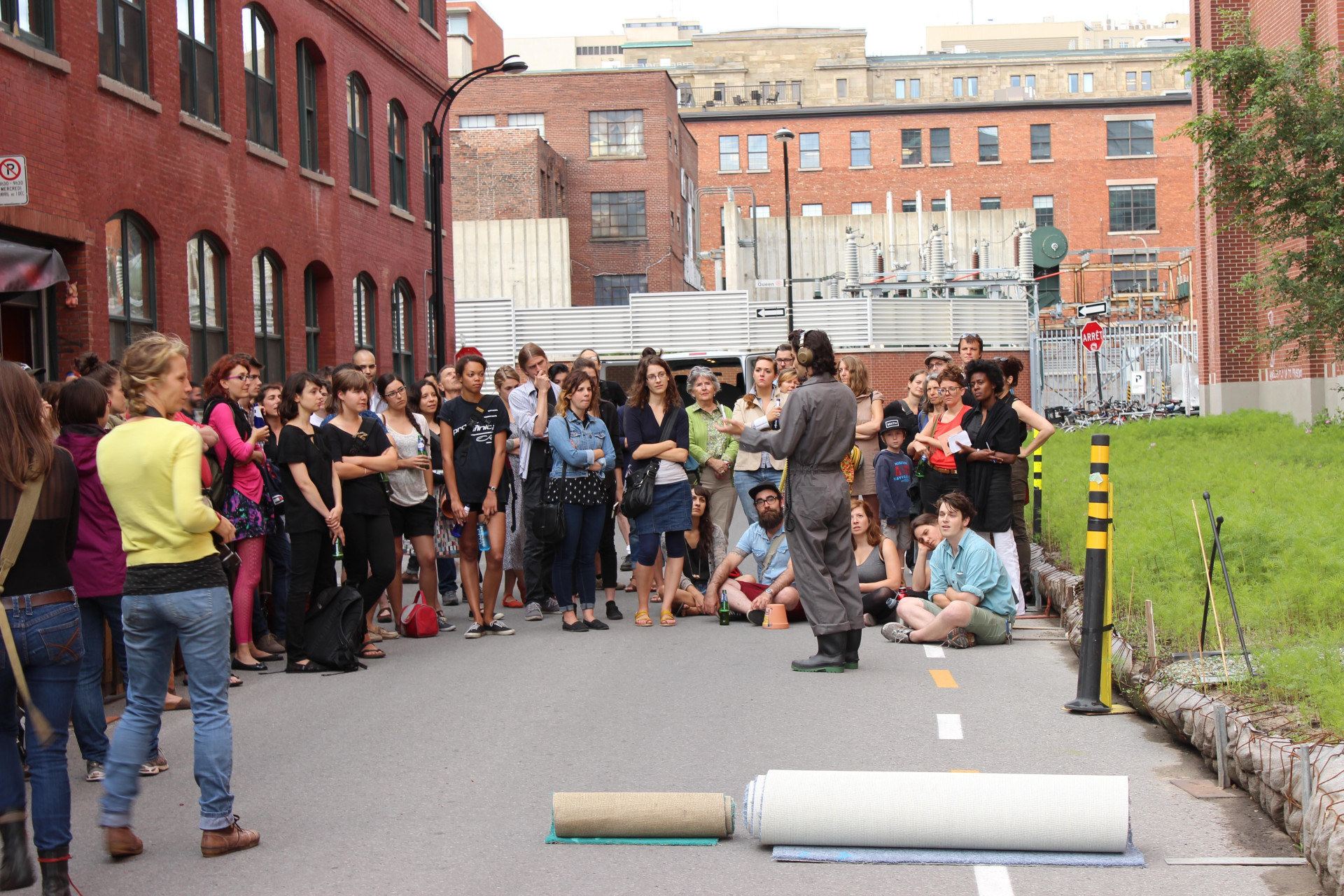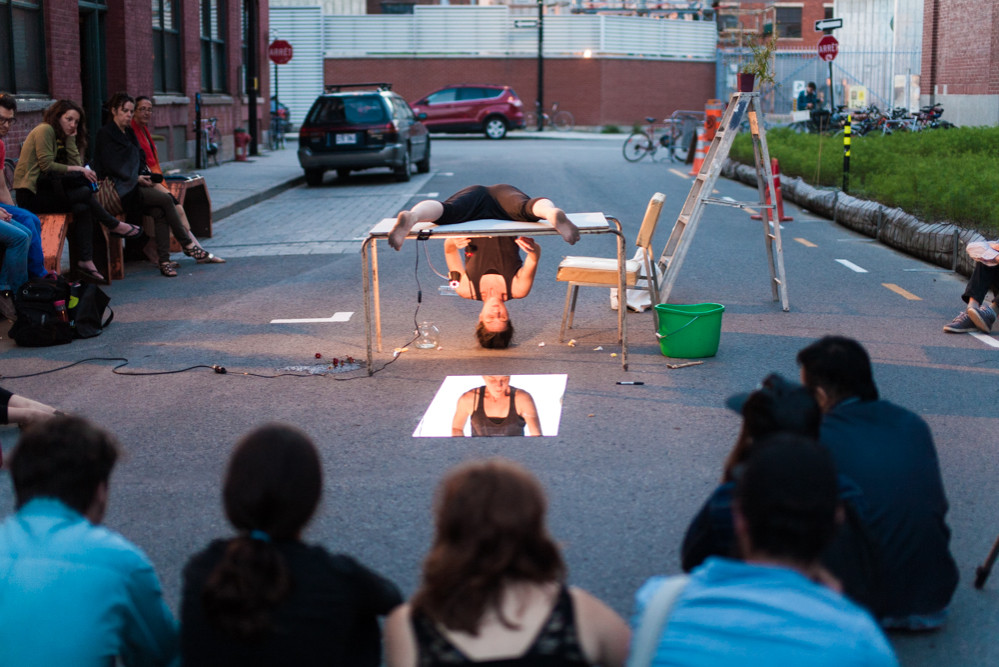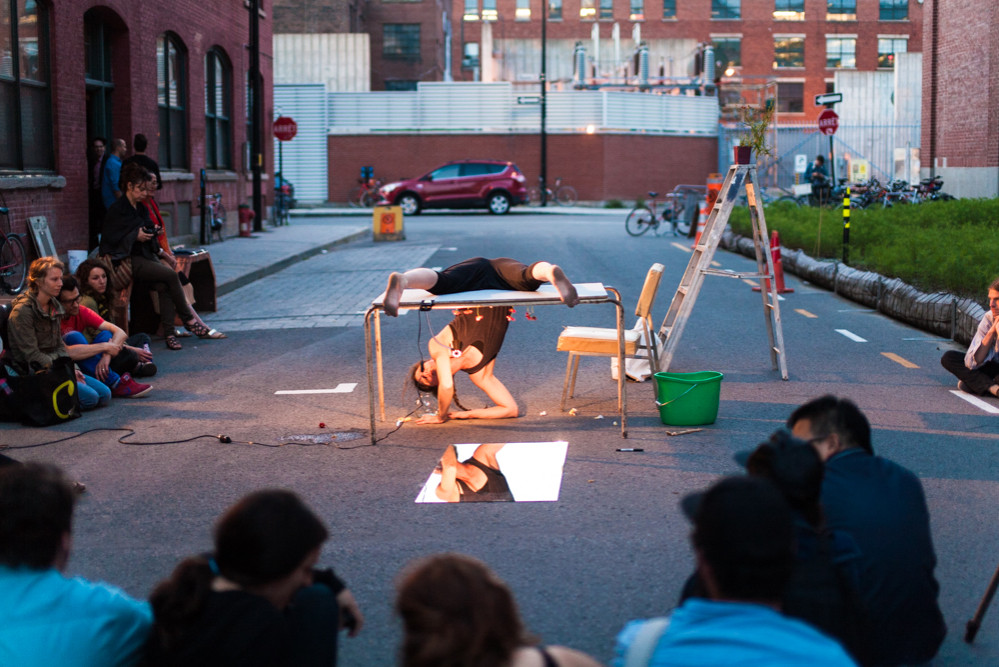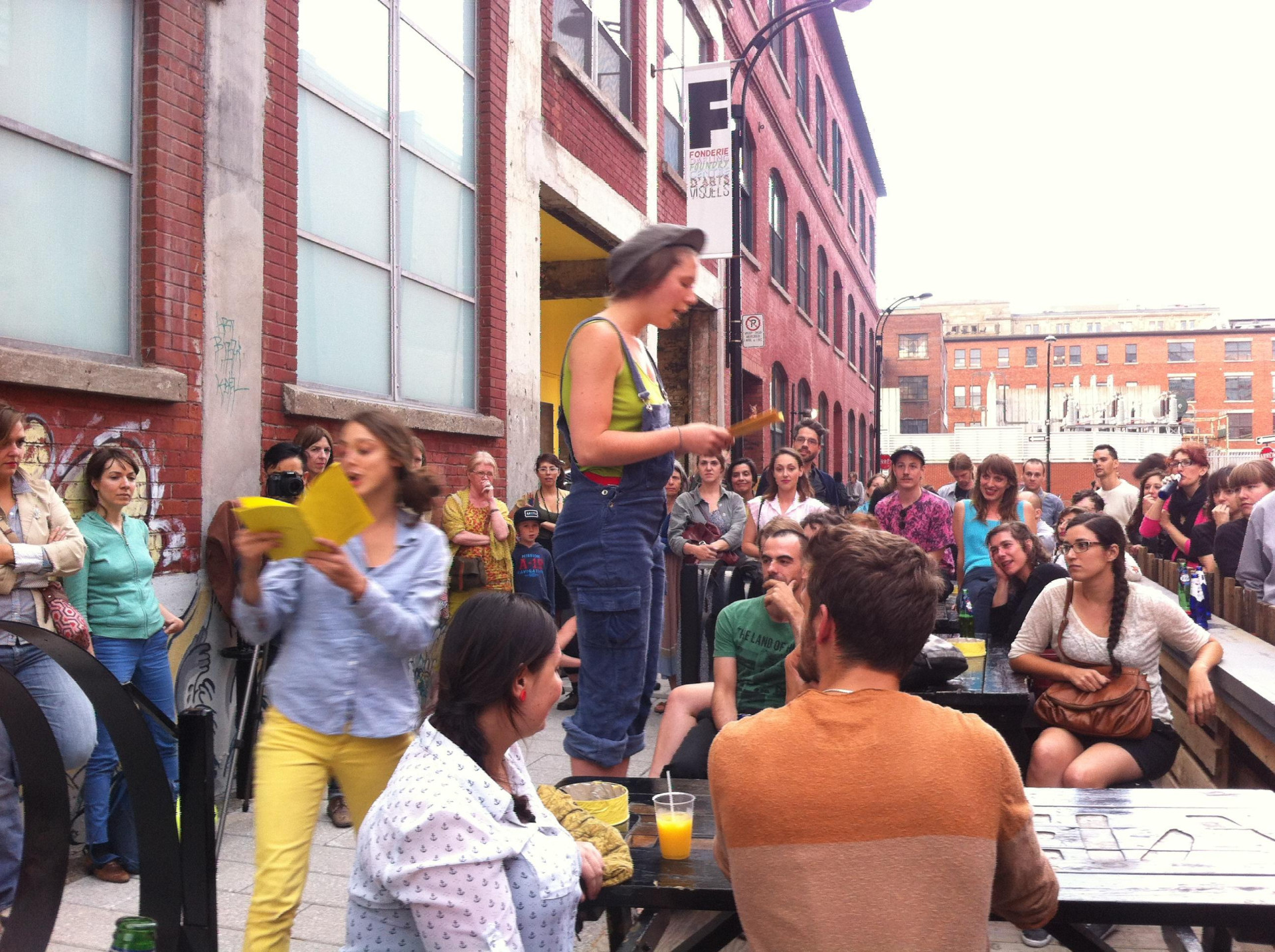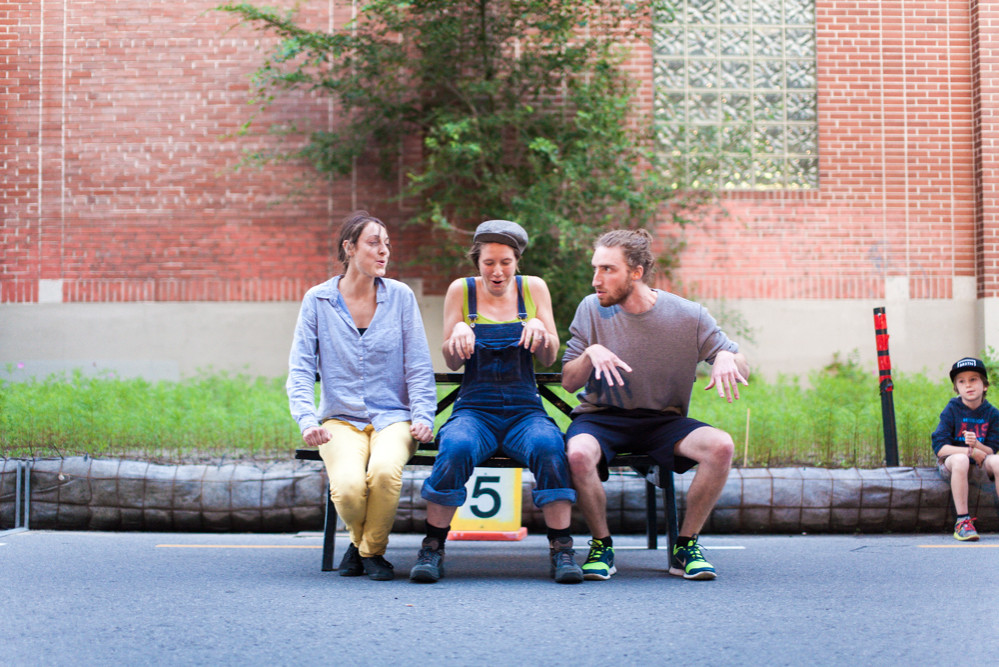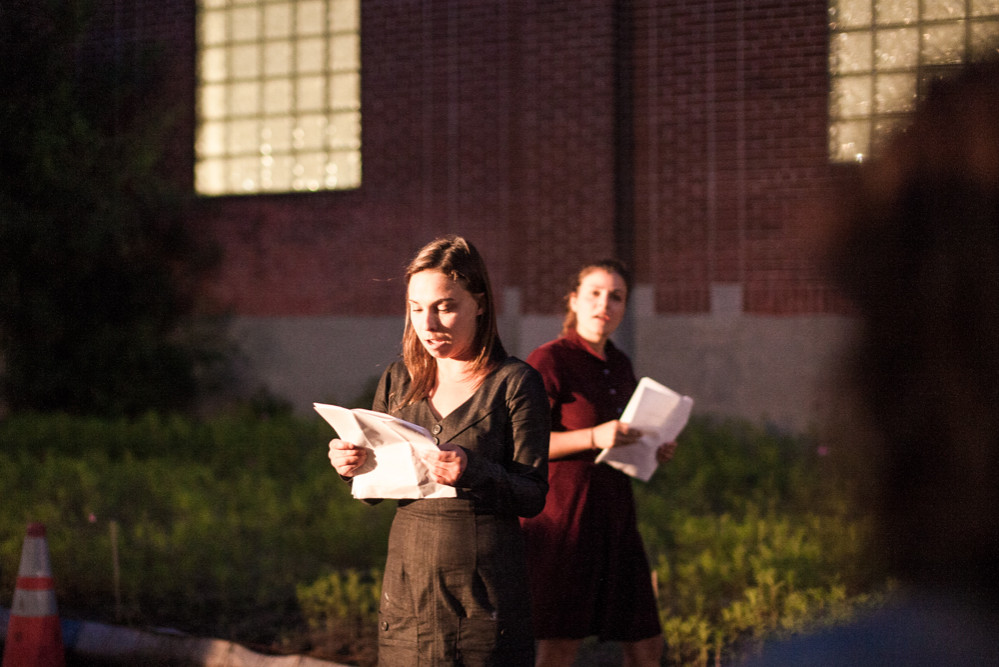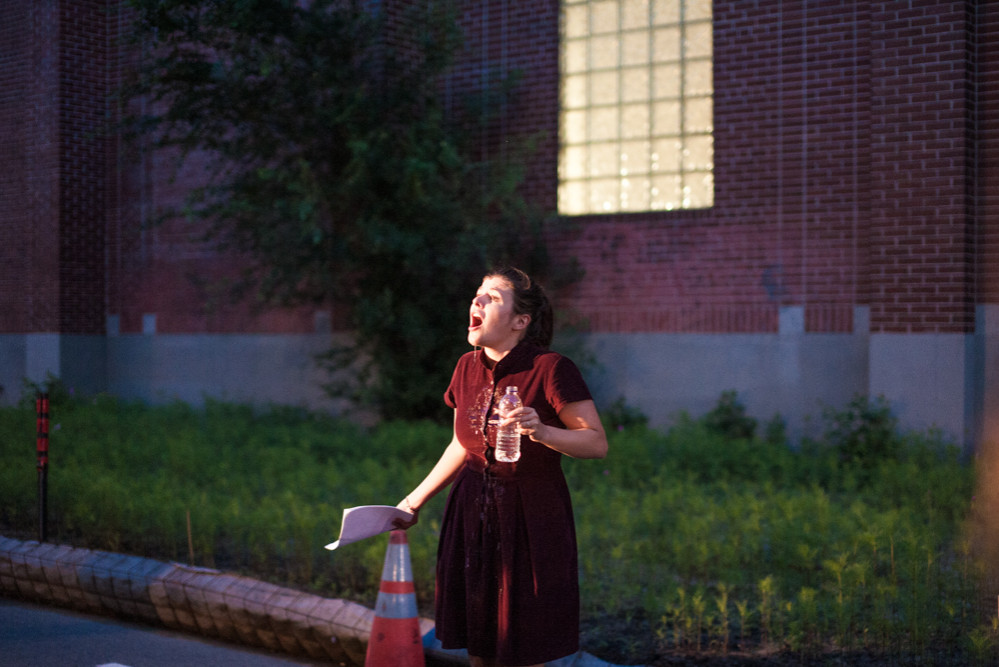 Art dans un jardin #2 | Articulations
Curator: Janick Burn
Free admission
Performance is, among other things, an articulation between the physical and the oral body. It can sometimes lead those bodies to a critical state and/or a critic of the State.
ARTICULATIONS is an evening organized through the flexions of the body and language, in the breaking of silence and bones. The articulations are presented by the "visage of the narrator"[1], by "circus-like contorsions"[2], and by "addressing the performers' bodies"[3] under an angle which attempts to "portray the certain theatricality of everyday life"[4]
[1]Guillaume Boudrias-Plouffe - Parti en boucane!
[2]Marilyne Fournier - Tableau renversé. L'aube.
[3]Arkadi Lavoie Lachapelle - que font les animaux sur les monts de ski durant l'été 
                        «un / menu / enfant / pour / emporter / SVP», est-ce de la pédophilie
                        est-ce que se cacher implique de devenir un trésor
In collaboration with Jessica Arseneau, Félix Chartré-Lefebvre.
[4]Jean-Philippe Luckurst-Cartier - Pièce pour 2 interprètes au Quartier Éphémère
6:30 pm to 10 pm
Performance evening
Place publique