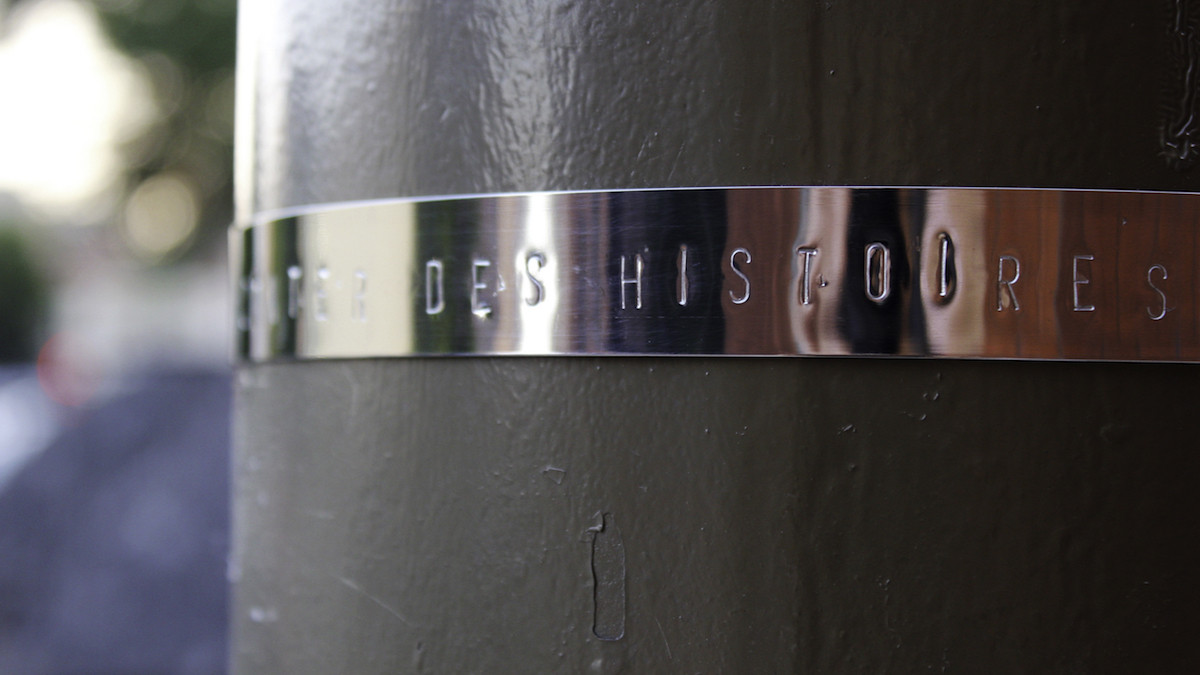 Gilbert Boyer
Gilbert Boyer is recognized for his many public art projects, which he has been realizing since 1986 in Montreal, Quebec, Toronto, and France. His principal exhibitions were showcased at the Zadkine Museum in Paris, the Montreal Museum of Contemporary Art, the Rimouski Museum and the Contemporary Art Gallery of Vancouver, as well as in various art centres in Canada. Since 2004, he spends some of his time teaching at the College Bois-de-Boulogne. 
Recent exhibitions
2017

Permis10H57, Fonderie Darling, Montréal
La nuit des débats. Pourquoi l'art dans l'espace public c'est important ? Fonderie Darling. Montreal

2014

Des textes dans l'espace public - Words in Public Space. Sous la direction de Marc- André-Brouillette. Les éditions du passage.

2008

Espace Mobile . Vox image contemporaine. Work in progress. Expo de groupe. Commissaires: Marie-Josée Jean et Patrice Loubier.
 

Troisième station "Échange vues de l'esprit contre regards d'intelligence ...". Galerie Michèle Chomette. 

Deuxième station Invitation à la clairvoyance . Galerie Michèle Chomette

2006

du Quêteux au Migrant. Le nomadisme dans l'art au Québec. Centre d'exposition de l'Université de Montréal. Commissaire, Louise Vigneault

2002

Parlées, oeuvres récentes. Plein sud. Longueuil. 2002 otefillin.www Koffler Gallery, Toronto.