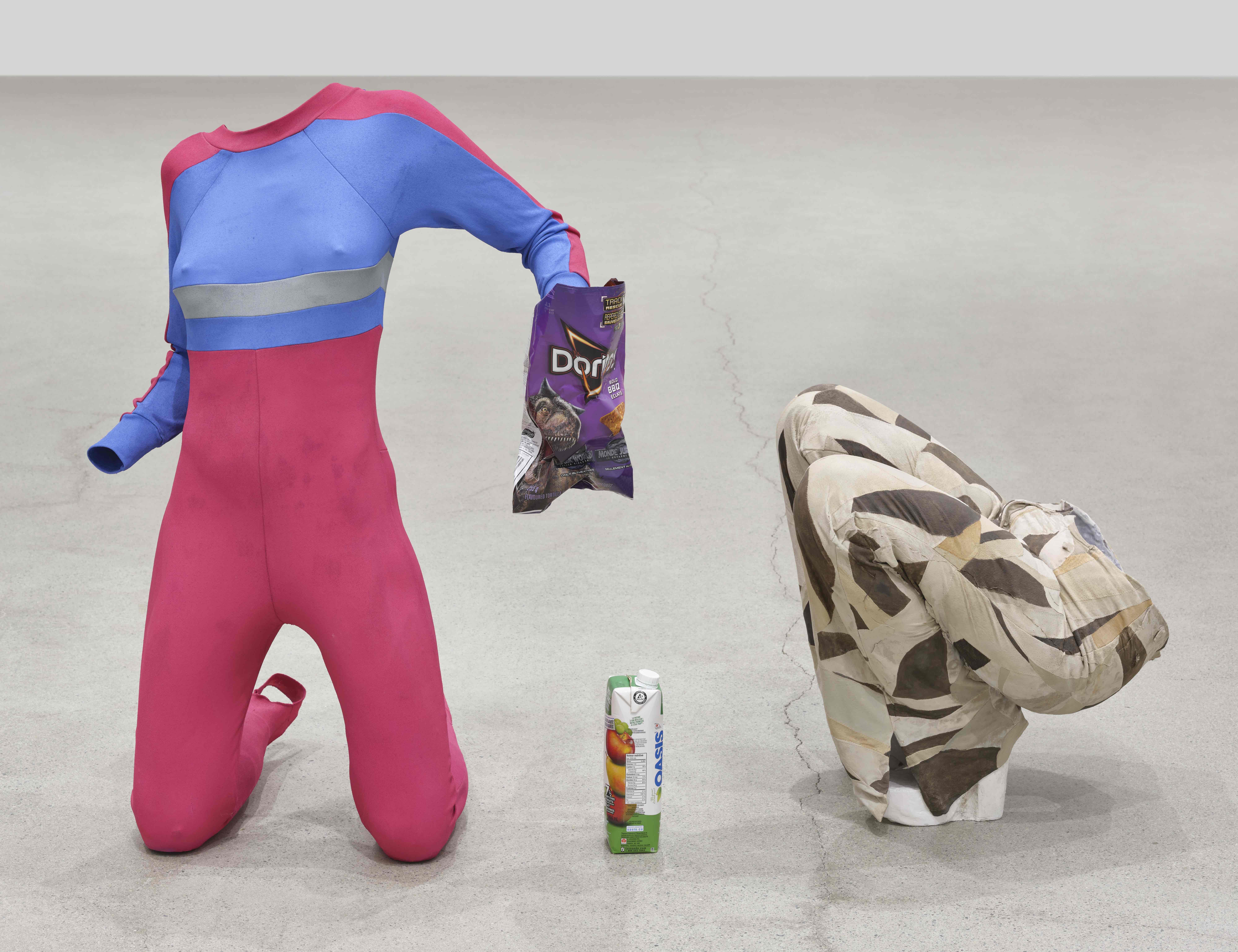 Blass's exhibition explores the erotic tension that drives our desire to see, in which our recognition of a familiar object is therefore constantly vexed— excited—by an eruption of the unusual, a visual anomaly, an ambivalence between resemblance and dissemblance. Blass has deepened her interest in the sculptural potential of the photographic image, therefore her exhibition suggests a journey through the metamorphosis of the image as a sculptural skin.
As an unrivaled experimenter in the most unlikely sculptural techniques and materials, a virtuoso of illusion and deceptive appearances, mimicry and metamorphosis are at the heart of Valérie Blass's sculptural work. Her obsession with the potential friction and hybridization between the figure and geometry, between human, animal, and inanimate forms, between the self and its double, or between image and volume, have generated paradoxical works in which the visible and the invisible can be endlessly intertwined.
Exhibition presented by MOMENTA Biennale de l'image and produced in partnership with Fonderie Darling.
Valérie Blass
Born in Montreal, Valérie Blass completed a Bachelor in Visual Arts and a Master in Visual and Media Arts at the Université du Québec à Montréal (UQAM).
More about
Montréal, Canada