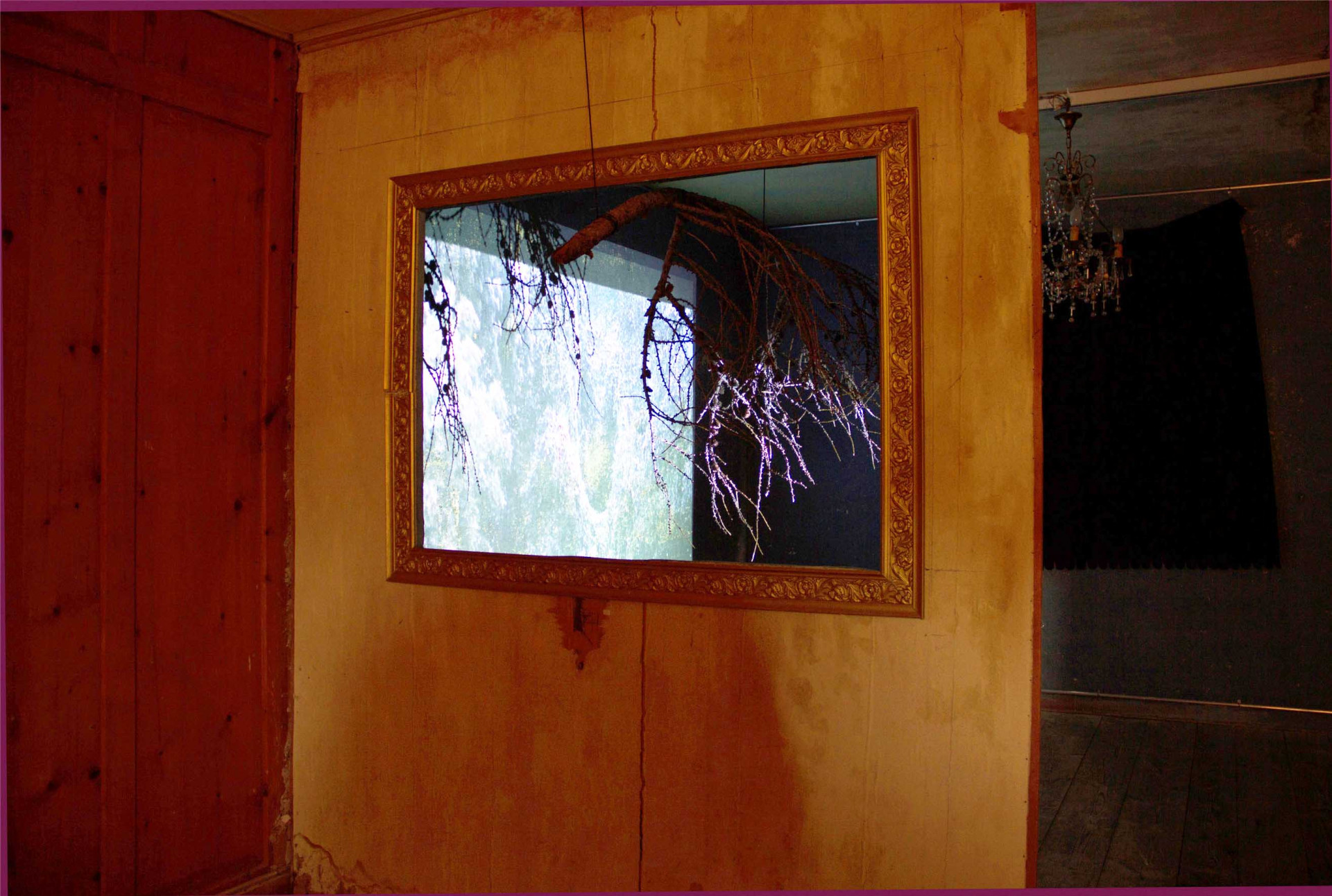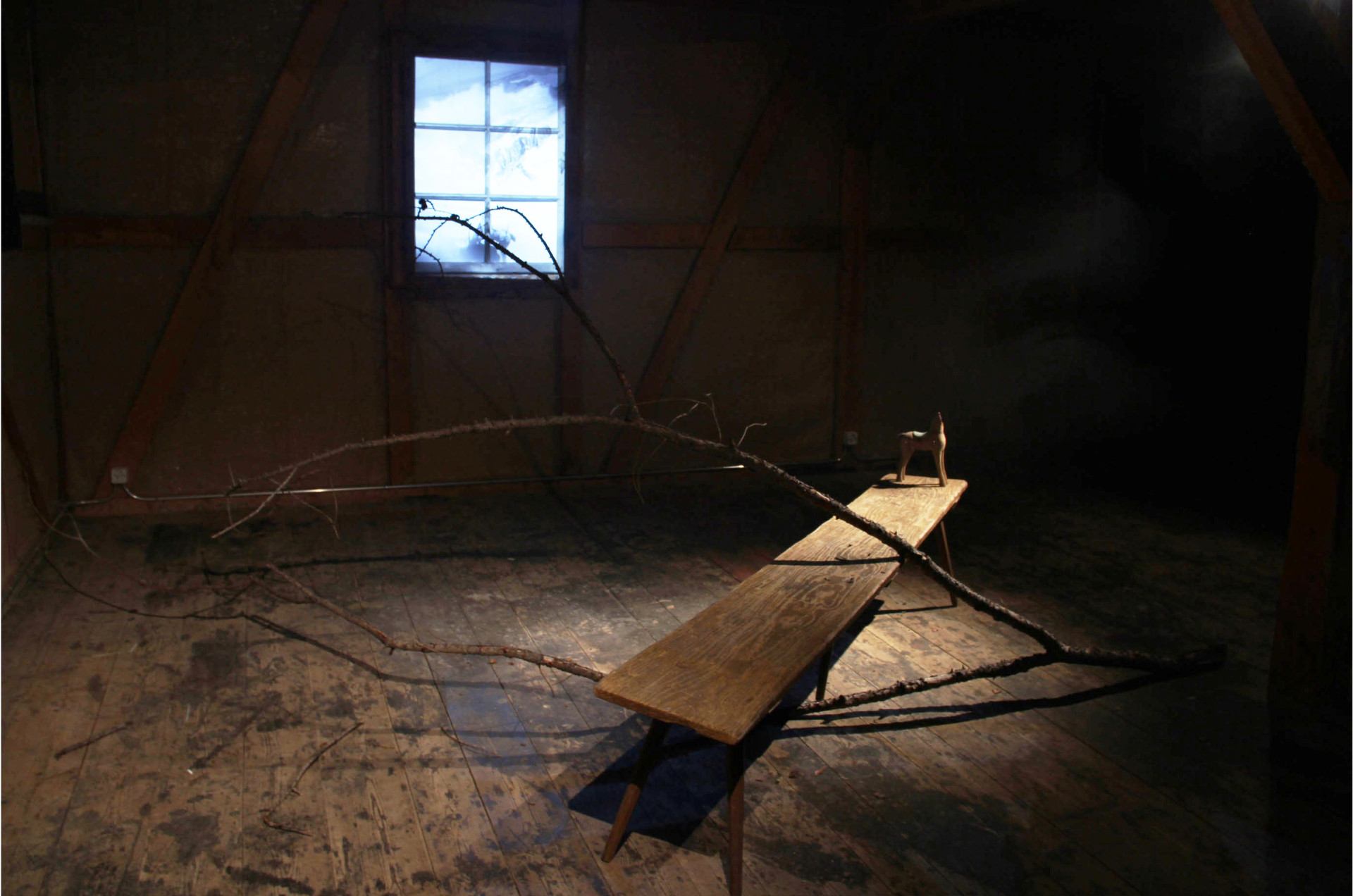 Amshu Chukki
Amshu Chukki's major source of inspiration is cinema and the cinematic language, folklore, and literary fiction. In his working process he tries to incorporate the characteristics and implications specifically related to the use of either film or video techniques and editing patterns or video montage along with literary narratives.
At the heart of his practice is an interest in the manner in which the boundaries between the real and illusory can fold into one another, keeping in mind an understanding of the filmic and, in particular, the tropes of film noir. Through his work he tries to invite audiences to speculate on the meaning and nature of the fictionalized worlds brought to life.
Currently, he is working with sculptural installations including video projections. Along with the use of projection, he tries to explore other modes of displaying videos. The environments that Chukki creates stand at the intersection between film set, gallery and ordinary domestic spaces, and his art encourages the blurring of the lines that separate these neat distinctions. Through the use of text as narrative, sometimes presented on monitors in the manner of subtitles, he tries to introduce duration into the experiencing of the artwork. In this sense, he attempts to situate his work within the broader historical framework of expanded cinema in post-independent art of South Asia.
Biography
Chukki Graduated with a BVA (Painting) in 2012 and an MVA (Painting) in 2014 from
from Fine Arts, M.S.University of Baroda.
In 2010 he was awarded the Gujarat State Lalit Kala award for Painting in the "Fine Art Students" category in the 50th State art exhibition; The Nasreen Mohammadi Award for the best display for the year 2010 – 2011; The Kalpana Reddy Memorial in Photography for the final year Bachelors of Visual Arts display in the year 2012; and the INLAKS Fine Arts Award in 2014.
Some of the group exhibitions he was part of are: Art For Young Collectors III at Galerie Mirchandani + Steinruecke in 2014 and India: Maximum City, curated by Birgid Uccia at Chesa Planta, Zuoz, St.Moritz Art Masters 2014, St.Moritz, Switzerland.
The Residencies and workshops he was part of are: the KHOJ Peers 2014 at KHOJ in New Delhi, The St.Moritz Art Masters Residency Programme in 2014 at St.Moritz, Switzerland, and the KHOJ international workshop at the Refracting Rooms in Pune in February 2015.