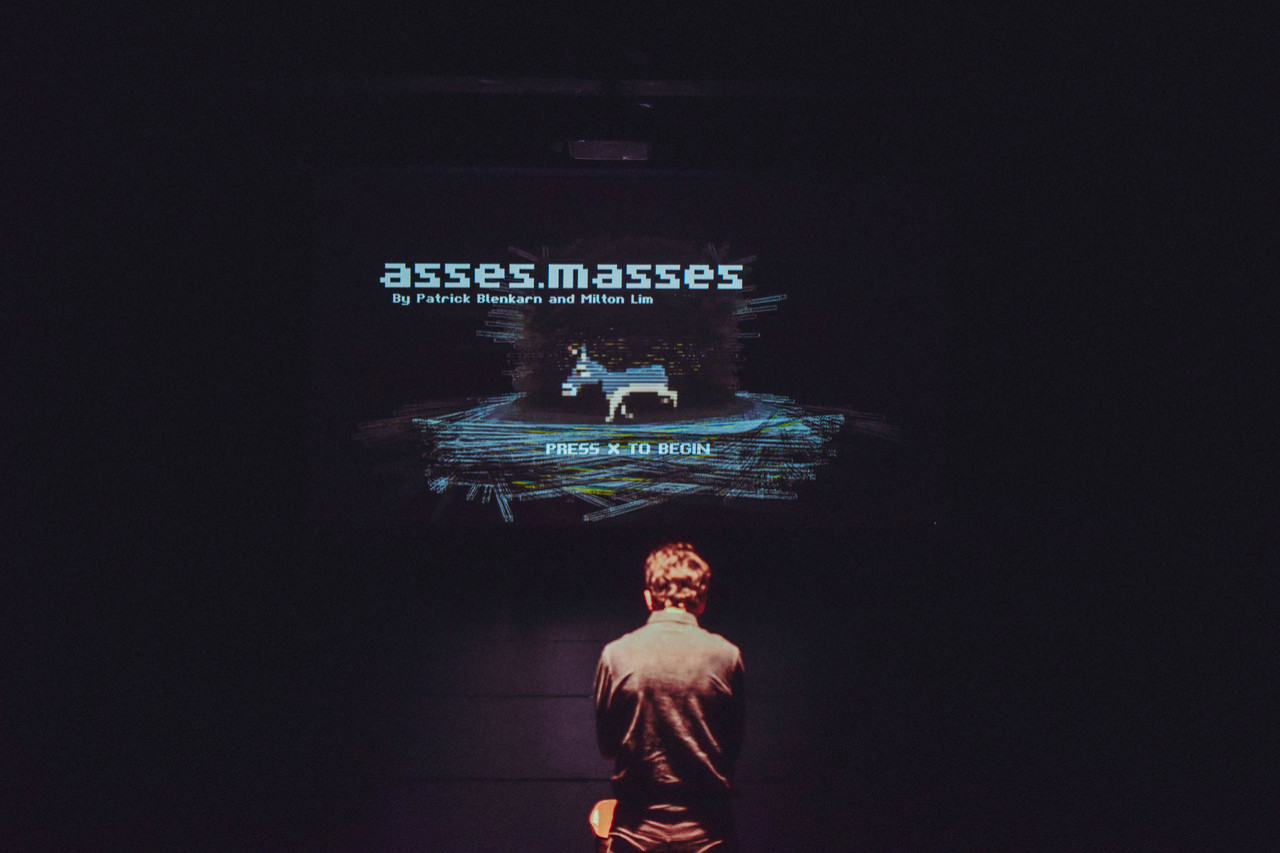 Conversation : Patrick Blenkarn et Milton Lim
What is the relationship between games, performance, and politics? This is the question at the heart of the collaborations between interdisciplinary artists Milton Lim and Patrick Blenkarn (Vancouver, BC).
On Thursday, January 9th, the artist will present the result of their collaborations: asses.masses and culturecapital.
A performance of asses.masses will be presented at 5:45pm, followed by a conversation about culturecapital and their practices more broadly.  
asses.masses is a solo video game performance for multiple players about donkeys, digital labour, sharing the load of revolution.

culturecapital is a trading card game and living archive exploring how value is determined and shifted within performing arts economies.
5:30 pm to 6:30 pm
performance
Dans le salon et dans les ateliers des artistes