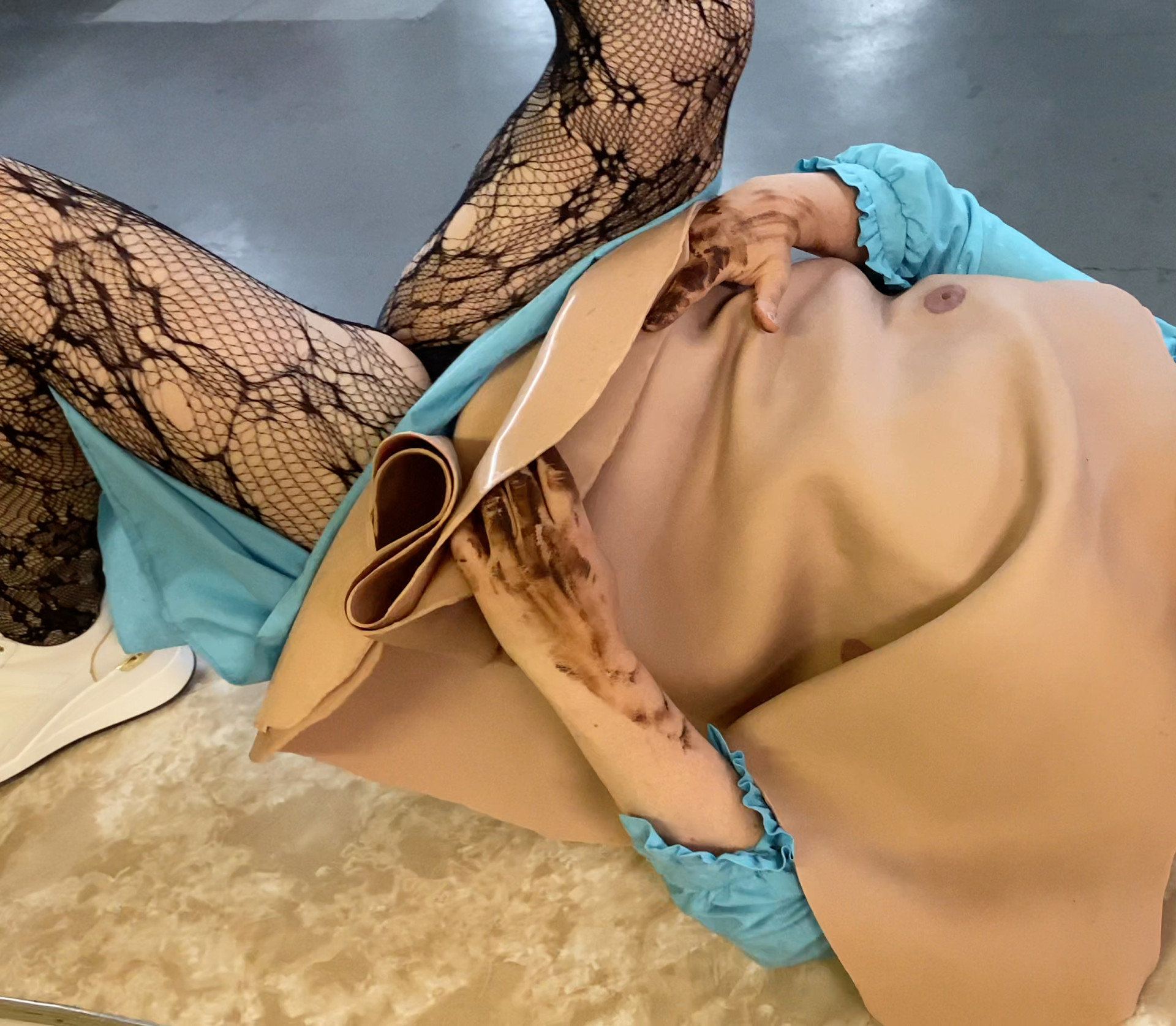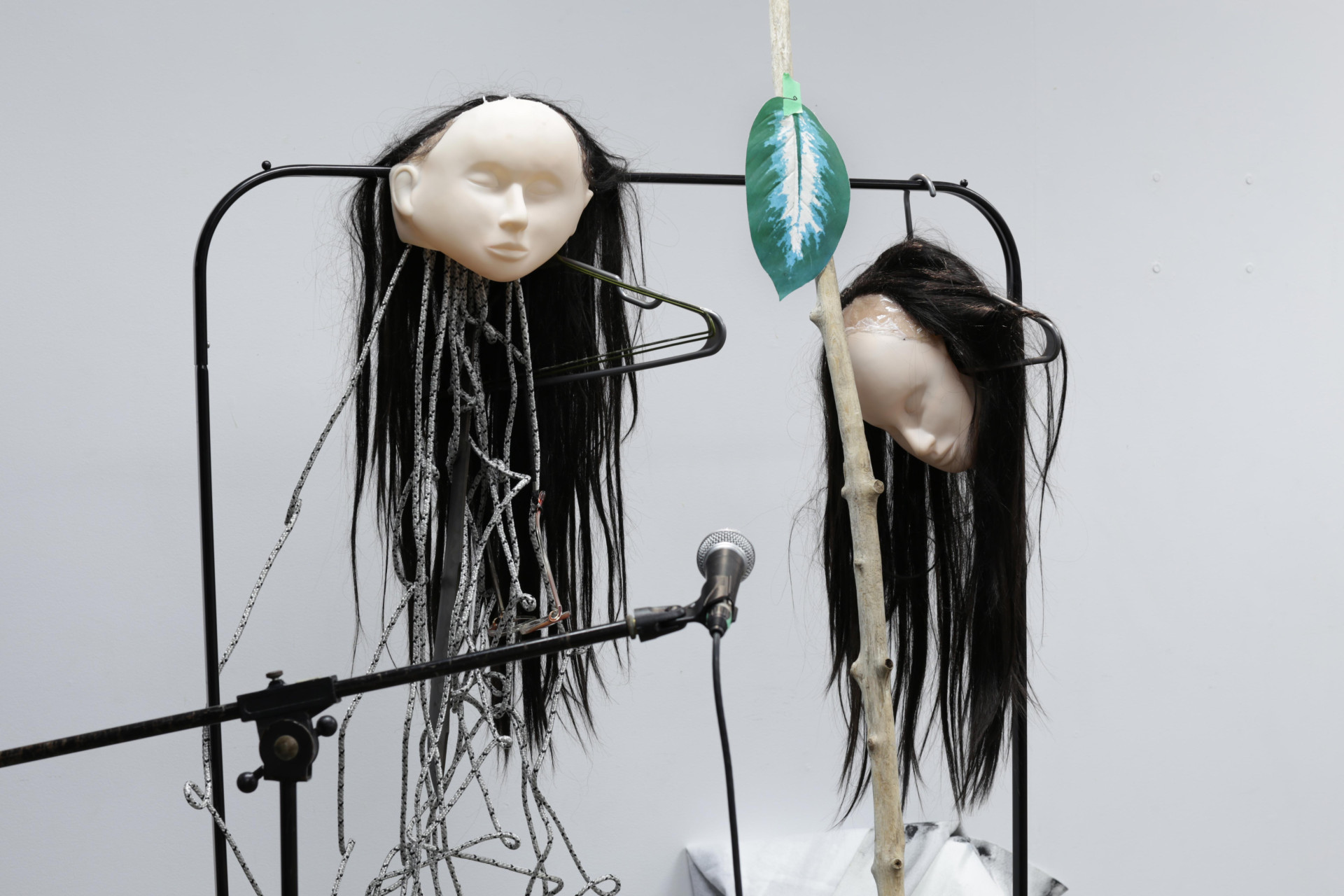 Geneviève et Matthieu
Active for over thirty years, the artist duo Geneviève and Matthieu treat the human body as a site for performing art. Their interdisciplinary practice combines performance and installation, music and contemporary art, with the festive and humble gestures of everyday life. Always in evolution, their performances incorporate role-playing as a means of artistic critique. 
During their residency at Fonderie Darling, Geneviève and Matthieu will pursue the realization of a work inspired by a Canadian investigative technique called Mr. Big, which allows undercover police officers to obtain a confession from a suspect of a serious unsolved crime. This double performance and installation will explore issues of surveillance, identity theft and infiltration, taking the form of spy scenarios reminiscent of classic investigative games. This new creation will unfold in two parts throughout the fall, one performative which will be presented at Théâtre Lachapelle, and the other installative presented at Galerie Pierre François Ouellette Art Contemporain.
M. GROS 
Octobrer 12 - October 15, 2021 
November 13 - December 18, 2021  
Biography
Originally from Rouyn-Noranda in Abitibi-Témiscamingue, the artist duo Geneviève et Matthieu was formed in the late 1990s. Since 2001, their discography includes five titles. Their work, which oscillates between baroque, abstract expressionism and arte povera, has been presented on more than forty occasions in Quebec, across Canada, in the United States, in France and in Belgium. Actively implicated in their community, Geneviève & Matthieu have been involved in the development of the artist-run center l'Écart and the Biennale d'art performatif de Rouyn-Noranda for over 20 years. 
Recent exhibitions
2021

M. Gros, Solo exhibition, Galerie Pierre-François Ouellet art contemporain, Montréal, Canada

Cœur de rock, Public art project, BAnQ, Rouyn-Noranda, Canada



2019

L'opéra d'or, Solo exhibition,  Le Rift, Ville-Marie, Canada

L'opéra d'or, Solo exhibition, Regart, Lévis, Canada

L'opéra d'or, Solo exhibition, Espace F, Matane, Canada

Dé-performer la scène, Pratiques interartistiques et scènes contemporaines, Théâtre La Chapelle

2018

Pleins feux sur la collection, Musée d'art de Rouyn-Noranda, Canada

2015

La Jamésie, Solo exhibition, Musée d'art de Rouyn-Noranda, Canada



2014

La Jamésie, Solo exhibition, L'Œil de Poisson, Québec

          

 
Origin
Rouyn-Noranda, Canada