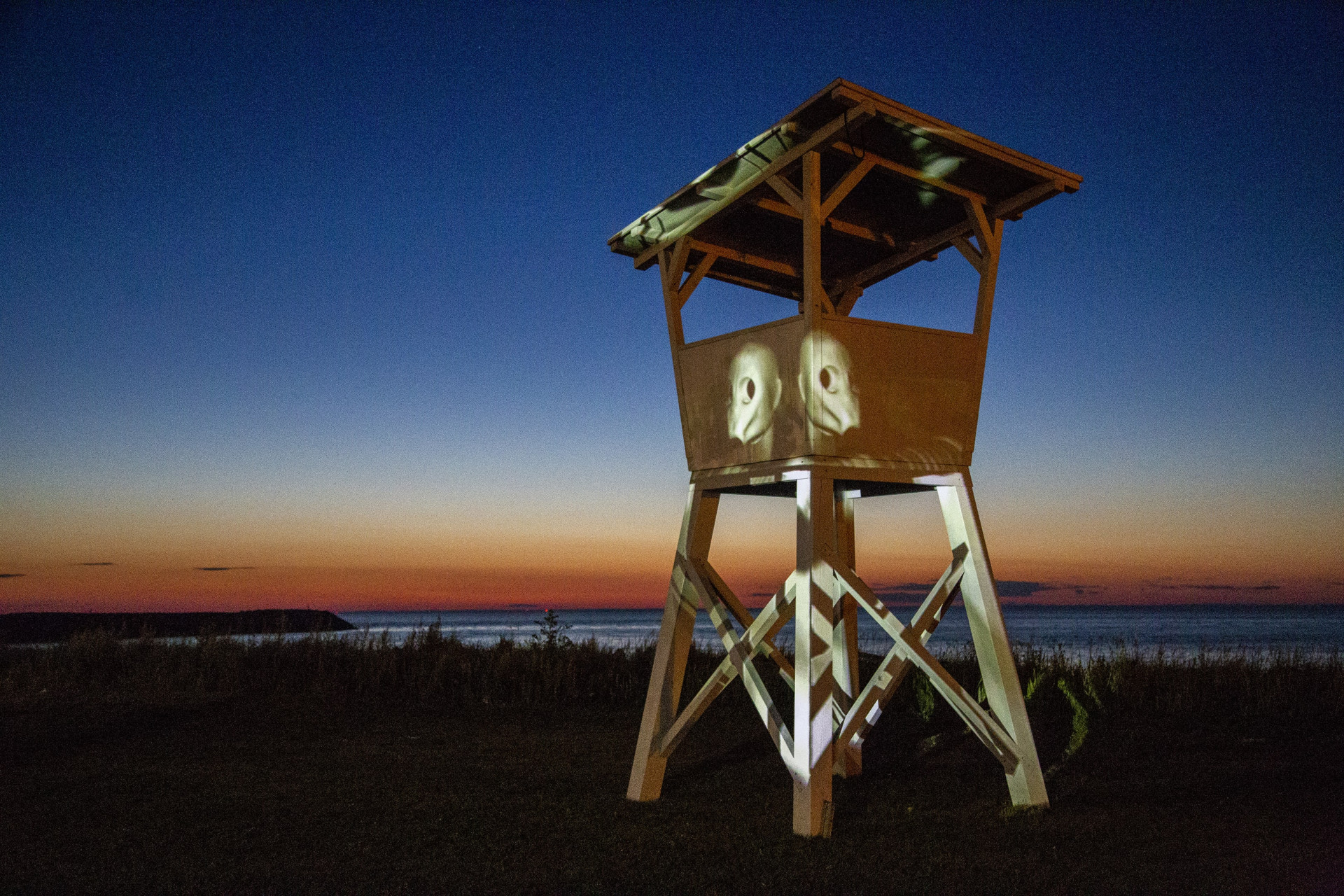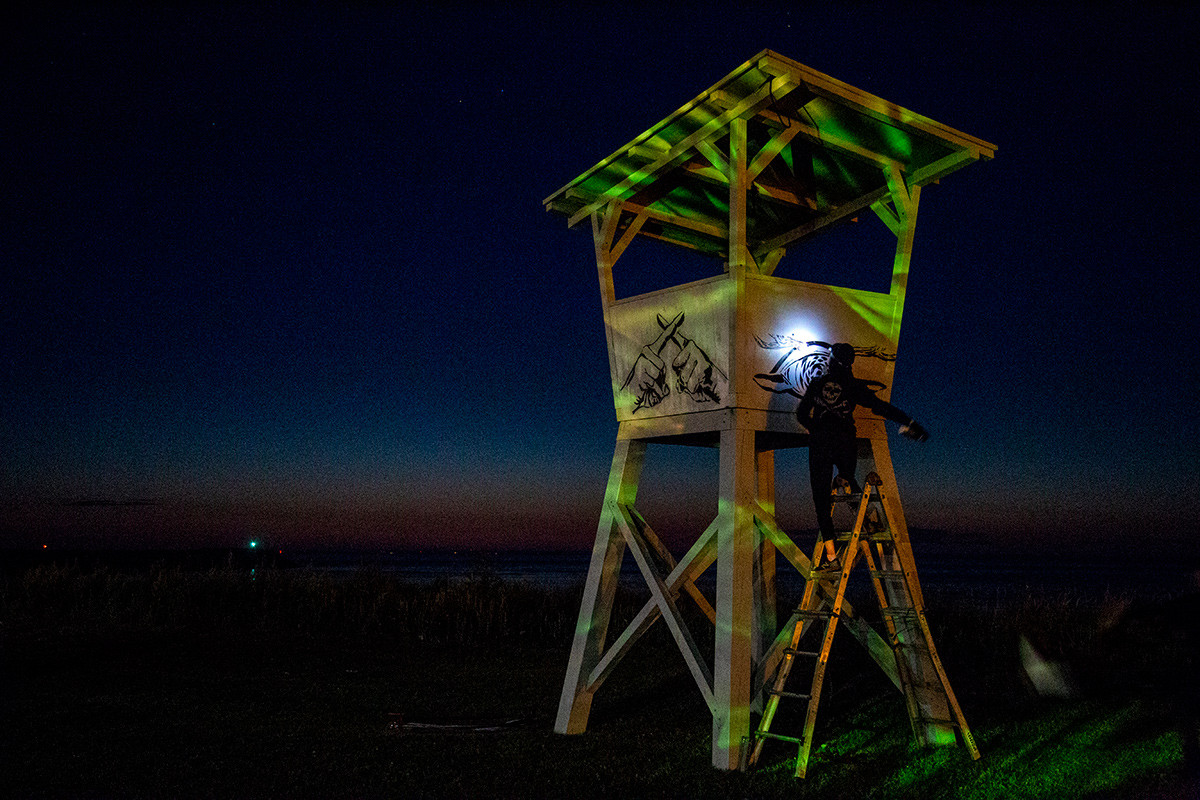 Léonie Therrien-Tremblay
Léonie Therrien-Tremblay is a multidisciplinary artist interested in the relationship between the natural world  and wildlife  addressing themes of social conditioning, attachment and freedom. During her residency at the Fonderie Darling, she will initiate research on the observation tower.
Léonie uses as many raw and fast techniques such as stencil or drawing as slow methods such as oil painting on wood panels. The large format paintings often favored by the artist respond to a process of memory-making by remixing and appropriating images from popular culture and references to art history.
Biography
Léonie Therrien-Tremblay studied Fine Arts at Concordia in Montreal and at the College of Fine Arts in Sydney, Australia from 2008 to 2012. Since 2015, she has been living and working in Matanie, near the St. Lawrence River, where her gypsy-like studio shares the industrial space of local woodworkers. Her influences are born out of her desire to nourish traditional studio work and to occupy the street, the media, private spaces, and artist-run centers through artistic actions.
Recent exhibitions
2017

Diogénisation, solo exhibition, Espace F, Matane, Québec

 

2014

Skunkworks, solo exhibition, Artspace, Marrickville (Australie)