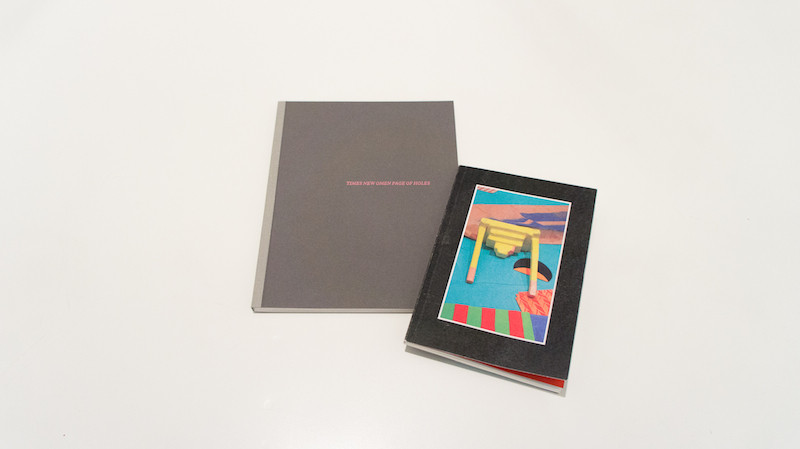 TRIPLE BOOK LAUNCH
The Darling Foundry is thrilled to announce the joint book launch of its Montreal artists in residency: 
- 5 Tableaux (It Bounces Back)
 by 
Chloë Lum & Yannick Desranleau
 (Or Gallery, Vancouver)
- Times New Omen Page of Holes
 by 
Celia Perrin Sidarous
 (/edition, Toronto).
This will also introduce our Montreal audience to Momus's first print book, 
Momus: A Return to Art Criticism, Vol.1 (2014-17)
. The celebrated online art criticism publication, now offering a printed compendium of its best writing to date, will be available for signing and purchase. Its publisher, 
Sky Goodden
 (a 2017 resident at the Darling Foundry), will also present a short speech and reading.
A public discussion will be held on this occasion, bringing together Yannick Desranleau and Celia Perrin Sidarous, along with the curators and authors Joni Low (Or Gallery), Anne-Marie St-Jean Aubre (Musée d'art de Joliette), and Sky Goodden (Momus). The conversation will be in English, led by Ji-Yoon Han, curator at the Darling Foundry.
The three publications will be available for sale. A discount will be offered to current members of the Darling Foundry. 
6 pm to 7:30 pm
Artist talk
Petite galerie