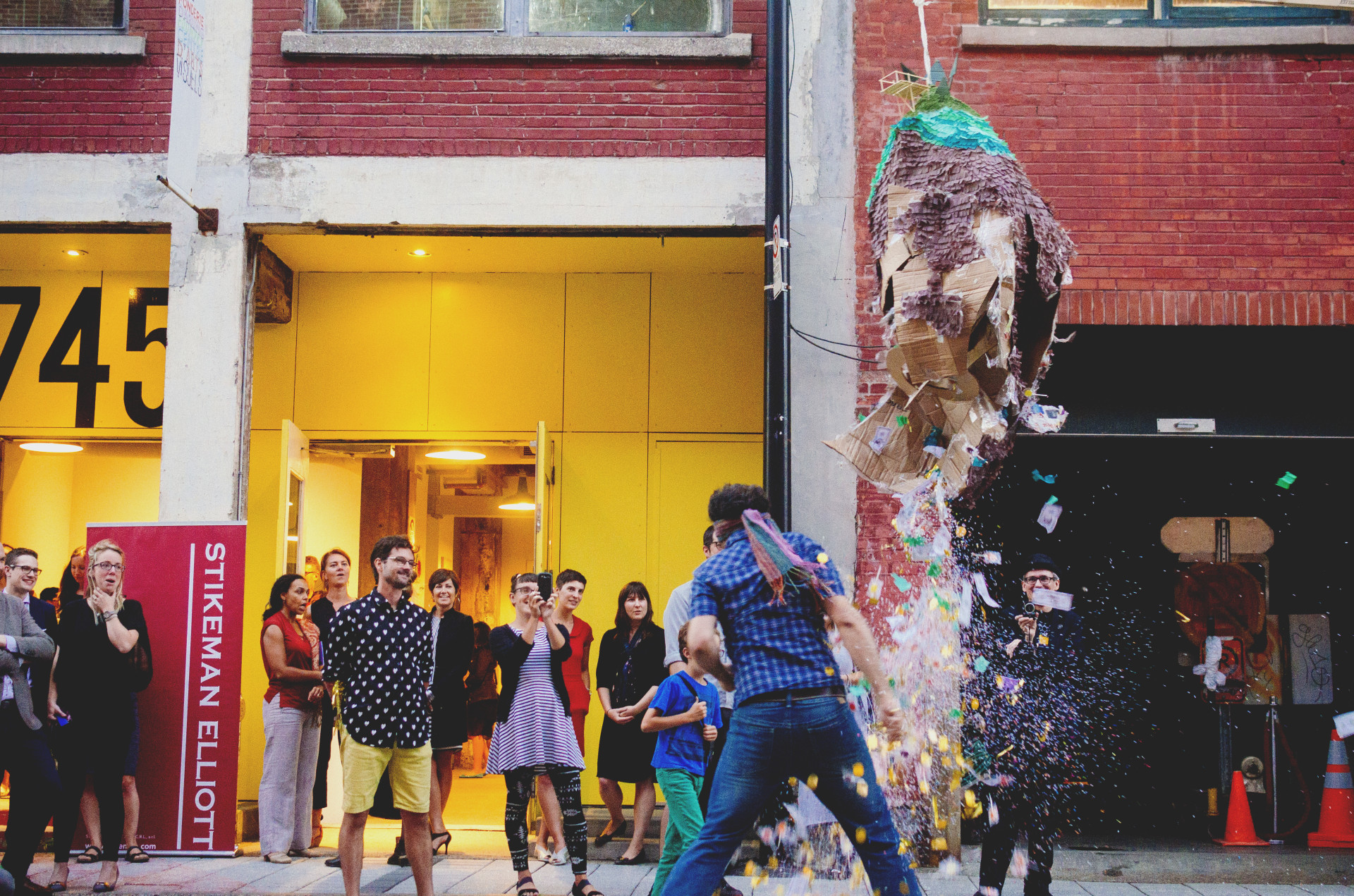 Darling Foundry Upside Down
A neighbourhood event to get a behind the scenes look at the exceptional space
The Darling Foundry is a multifaceted visual arts centre. The venue is known as an important part of Montreal's industrial heritage. It occupies 3,500 m2 in two adjoined former industrial buildings. Beyond its exhibitions shedding light on various artistic practices, the Darling Foundry is a living space of creation for local and international artists. Working towards the spread of current art, the centre is a true forum of meetings and exchanges.
The Darling Foundry is located at the crossroads of the patrimonial district of Old Montreal and of the ever growing Griffintown. For 22 years now, the centre has been playing an economic and social key role in the neighbourhood; working actively to revitalize this industrial zone and assert its artistic identity, while keeping its architectural heritage.
In order to bring more art in the daily life of the district, the Darling Foundry wishes to meet and greet its neighbours for a special event on Monday, November 28 at 6PM. Visit the exceptionally extended exhibition of Julie Favreau, discover artist studios, and taste special creations by Le Serpent restaurant and more.

For this evening only, a special reduced membership fee will be offered for residents of Griffintown and the Old Montreal ($25 for a one-year membership).  But of course, we won't reveal everything…
To satisfy your needs, the Darling Foundry suggest two formulas for you to choose from : 
The curious

Free Formula  

The food-lover

$50 in partnership with the restaurant Le Serpent*

Along with the Darling Foundry team you will benefit:

a (re)discovery of the whole building and its history with the Darling Foundry team;
a meeting with an artist in the studios;
and visit of Julie Favreau's exhibition.

 

With this special formula, extend the evening and enjoy a tasting presented by Le Serpent.

 
Looking forward to having you with us!