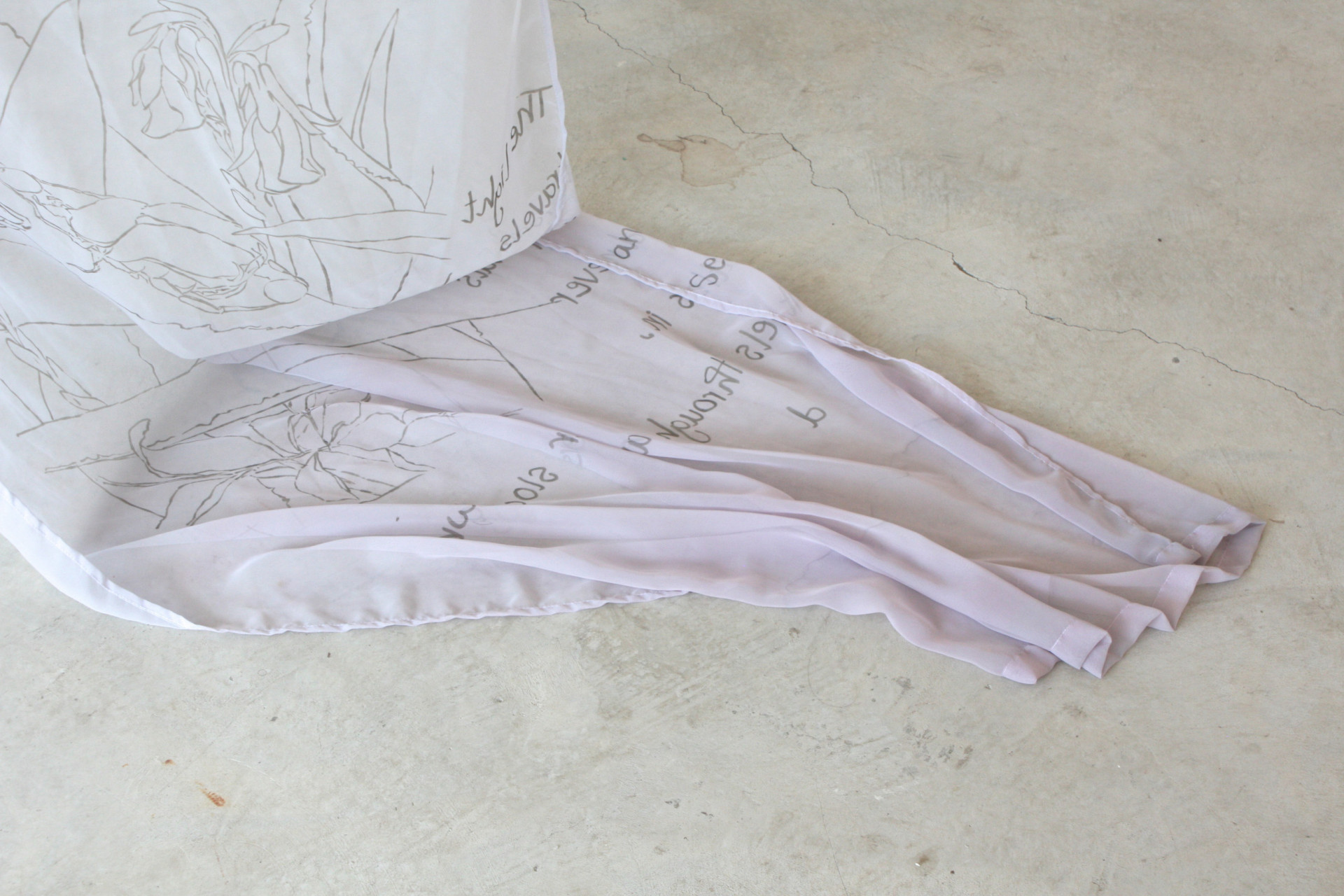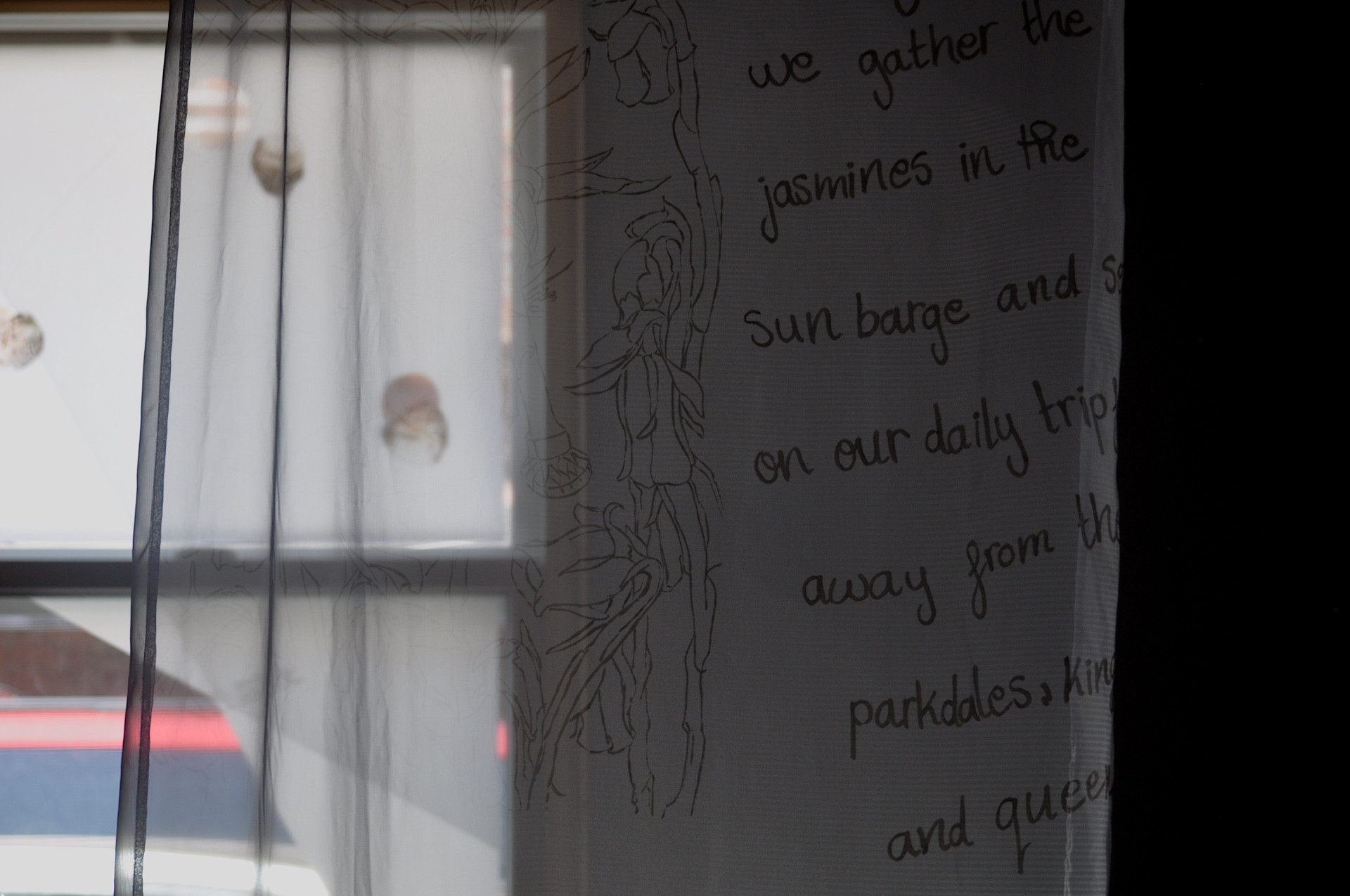 Lamis Haggag
Lamis Haggag's practice is an ongoing process of attempting to disturb social autonomy and displacing boundaries, without giving alternatives. She perceives her projects as subtle infiltrations to social confines. Well aware of the fact that those attempts are contradicting themselves and absurd in many ways, she sees them as a reflection of how people cope with restrictions. Haggag developed this approach to her work as she saw change proceeding towards her home country, Egypt, in 2011 and then re-evaluated it as she witnessed how far back the situation in Egypt has receded. Surrounded by social confines, sexual harassment, corruption, Police brutality and militarization of every aspect of life, the general public in Egypt is still making the conscious decision of adhering to it, whether out of conviction or despair. Upon her move to Canada, Haggag noticed patterns of Immigrants attempting to blend in the western context. Her current research is focused on tracing the reasons behind such.
Jasmines and Monotropas (working title)
During her residency at Fonderie Darling, Lamis Haggag will continue an ongoing research started in the spring of 2020, where she started putting together a story about the sun, sensorial memory and jasmines in Egyptian culture. The story follows jasmines that got lost in the grey Canadian landscape, only to realize that they changed into Monotropa Unioras, a fragile, translucent parasitic plant that is Native to Ontario.
In this project, Lamis Haggag uses the medium of story-telling, a tradition rooted in her Egyptian culture. She calls upon Egyptian mythology, folk art and fables that she grew up with, to draw a connection between her traditions and her current context in Canada. Trying to understand and reveal the beauty and ephemerality of parasitic plants, and personifying them as displaced immigrants struggling to t in the new context, she will be highlighting their cultural significance through creative expression. Over the course of this residency, the artist opens up her studio to people with diverse backgrounds, inviting them in for tea, food, conversation, and to sample the jasmine paste brought over from Egypt.
Biography
Lamis Haggag is an Egyptian Visual and Media artist, living and working in Toronto since 2016. She received her Master of Fine Arts from The University of Calgary, Canada in 2013 and her Bachelor from the Faculty of Fine Arts, Helwan University, Cairo, Egypt in 2008. She works with a variety of mediums, such as performance, installation, interactive installation, painting and public intervention. She has participated in exhibitions and residencies in Toronto, Calgary, St. Thomas Ontario, Cairo, Beijing, Dakar, Lagos, Berlin and Incheon.
Recent exhibitions
2020

Overt: Militarization as Ideology, groupe exhibitions, The ArtMuseum, University of Toronto, Toronto, Canada 

Sentient Sun, group exhibition, The Hearth Garage. Toronto, Canada

2018

Towards a More Ambiguous World, solo exhibition, Warehouse Gallery, Incheon, South Korea

Railway City Arts Crawl, group exhibition, St. Thomas, Ontario, Canada 

2017

Lagos Biennale, 1st edition

2016

12eme Dak'art Biennale, Biennale for Contemporary African Art, Dakar, Senegal

2015

Something Else Contemporary Art Festival, exposition de groupe, Embassage de la Belgique, Giza, Egypt 

Something Else Contemporary Art Festival, exposition de groupe, Barb 1718, Cairo, Egypt