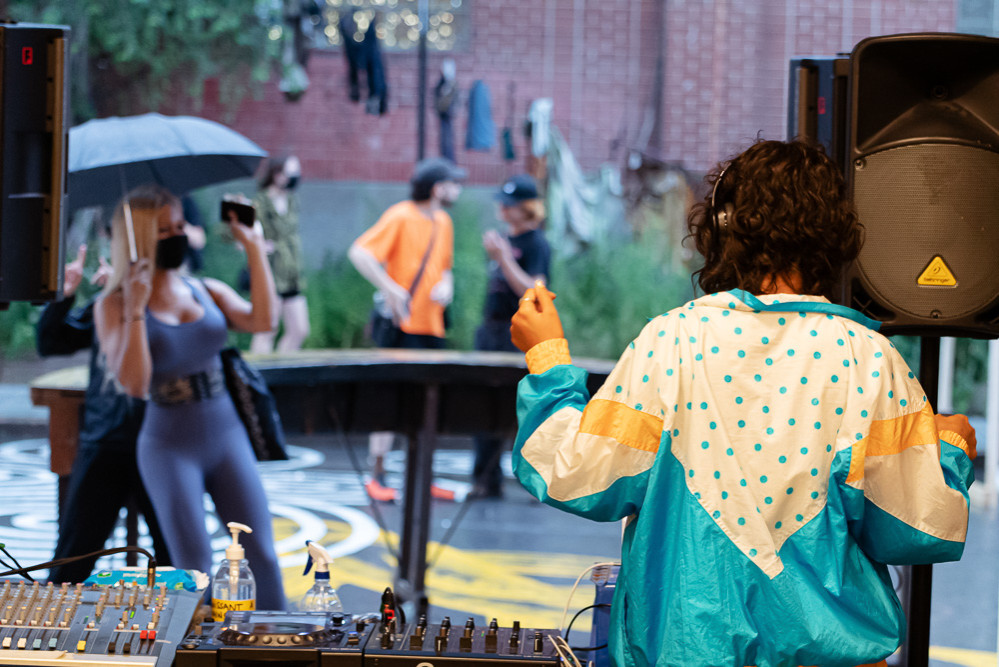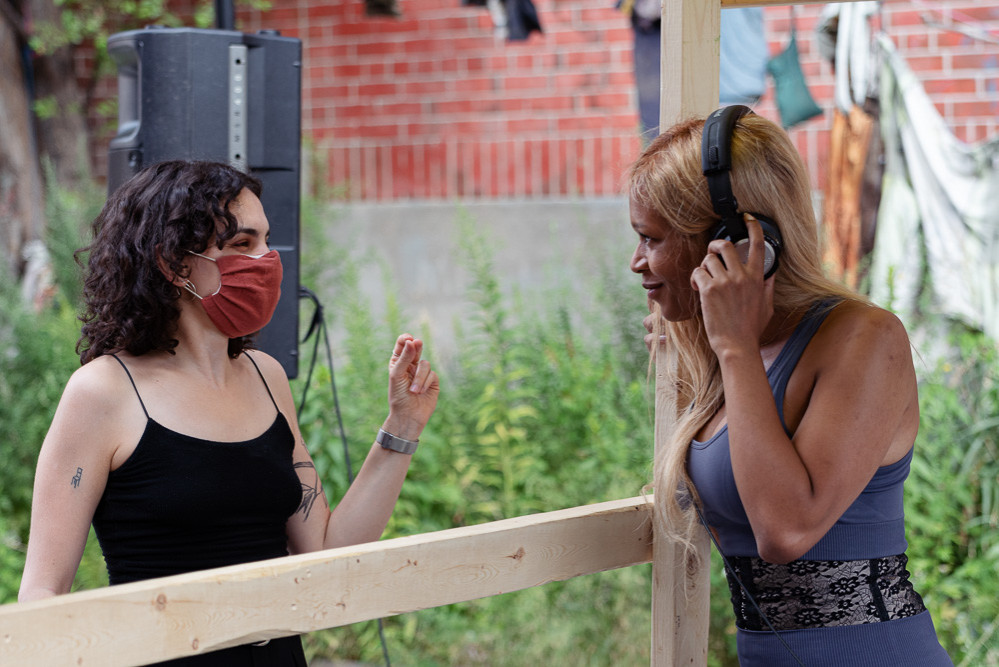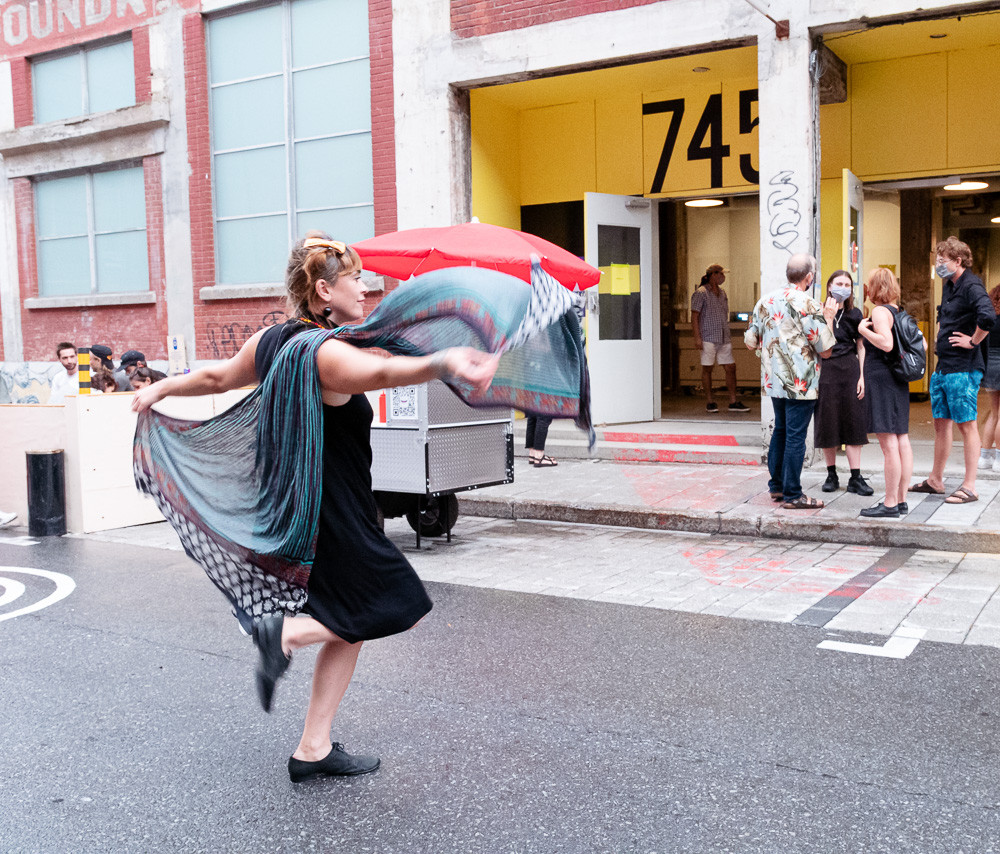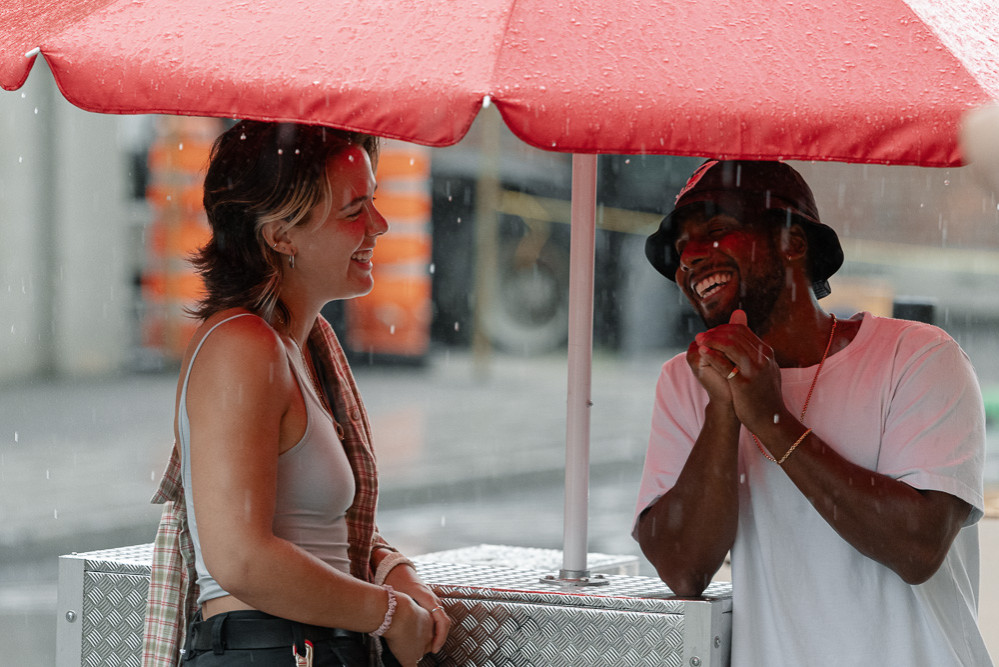 NVA x Fonderie Darling / KALLITECHNIS - TS ELLISE - PØPTRT - ODILE MYRTIL - HONEYDRIP
Fonderie Darling is thrilled to invite Never Apart to think up a musical program for a special event, presented on the Place Publique as part of its Allegorical Circuits for Human Software program.
For the occasion, NVA proposes 5 musical performances that tie in with the themes of Allegorical Circuits for Human Software to allow for the pursuit of feminist reflections on digital technologies, highlighting the person-machine relationship that underlies computer-assisted musical production. 
Presented in a hybrid format, the performances will be broadcast as a live audio stream on N10.as community radio. 
On the Place Publique, participation is limited to 50 people. Priority will be given to those who reserve their free spot on Eventbrite.
A donation platform for the artists will be made available, be generous if you can!
PROGRAM / 
HONEYDRIP / https://soundcloud.com/wavesofhoney
Honeydrip is a DJ and producer based in Montreal. Her background in electroacoustic studies allows her to creatively blend leftfield, bass, techno, and more. Sweet like honey, yet sometimes bitter... Become entranced by her wave of selections transcending all genres but somehow still maintaining uniformity.
KALLITECHNIS / LISTEN TO THE PERFORMANCE HERE 
KALLITECHNIS is an eclectic Montreal-based singer, songwriter & dancer whose work, while speaking to her beliefs, has garnered acclaim from Complex, Highsnobiety, Okayplayer Vice & more. Her sound is as it is presented: colourful. KALLI celebrates her versatility with every release, as she does not hesitate to express herself through a variety of musical styles, ranging from soothing R&B/Soul to dynamic DnB. KALLITECHNIS has released music w/ Pusha T, KAYTRANADA, and has been mentored by Babyface. In a short time, KALLI has accumulated millions of streams, has had her music featured on TV shows and ads, played major festivals, and has sold out her own headlining shows.
TS ELLISE /LISTEN TO THE PERFORMANCE HERE 

Elle Barbara is a Montreal-based avant-garde singer-songwriter, song selector (TS Ellise), pinup, writer, speaker, director, performance artist, and curator whose musical output combines elements of soul, psychedelia, jazz, and underground. A lover of the odd, dark, and overlooked elements in pop music, Elle rose from artist-run spaces at the turn of the 2010s. Elle Barbara has seen their work soar to enduring acclaim in Japan and Europe, in a career whose highlights include duets with Laetitia Sadier, R. Stevie Moore, Bertrand Burgalat and Sean Nicholas Savage. In recent years, Barbara's efforts have been mainly centered around trans community organizing and event planning, including their contribution in Montreal's emerging ballroom scene as the Mother of the Idiosyncratic Meta House of Barbara. Their music group (Elle Barbara's Black Space) includes Markus Lake and Mitch Holtby, and is solely made of black musicians, thus aiming to re-center blackness and reject anti-black tropes within music and art spaces.
PØPTRT / LISTEN TO THE PERFORMANCE HERE 

DJ PØPTRT is a DJ and indigenous artist from the Mohawk Nation of Kahnawake. Her passion for electronic music began at a young age when she was given her father's techno and house CDs. She's heavily influenced by the 90's rave scene and incorporates elements of her First Nations background within her sets. She hosts a weekly radio show 'PØPTRT'S PLAYHOUSE' on Kahnawake's K103.7 FM. Her goal is to bring people together and unite them through dance and music. 
ODILE MYRTIL / LISTEN TO THE PERFORMANCE HERE 

Montréal-based Odile Myrtil is a singer-songwriter and composer whose work encompasses electronic music. She is a resident DJ at the Moonshine parties and has played at the city's most reputable festivals such as Igloofest, Piknic Electronik and Osheaga. As a vocalist and lyricist, Myrtil has worked with local artists Ouri, Lydia Kepinski and Cri. Internationally, she has written songs for Fade To Mind's Rizzla & Hyperdub's Dj Taye. The collaborative framework in which Myrtil operates reflects her desire for an artistic identity that is fluid, complex and expansive.
• • •
NEVER APART
Never Apart is a non-profit organization in Montréal, Québec, Canada, determined to bring about social change and spiritual awareness through cultural programming with global reach and impact.
N10.AS
N10.as is an online radio station based in Montreal, QC. It is a portal accessible to people of all skills and aims to encourage the confidence and creativity of their contributors by providing them with the tools and training necessary to produce the radio show of their dreams. N10.AS creates a safer space for people to explore their creative expression and build their networks. N10.AS is a non-profit organization that operates primarily through donations and the hard work of its dedicated volunteers.
Presented as part of STREAM ON, a project by MUTEK, with the support of the Canada Council for the Arts. #BringingTheArtsToLife