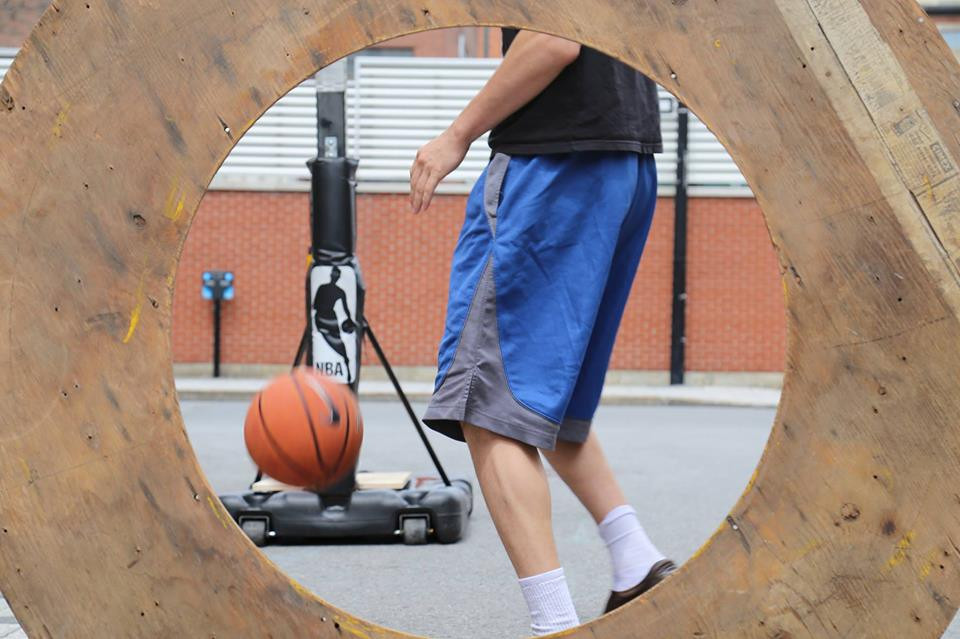 Performance Julia Borderie
Just do it is a performance fusing the two disciplines of basketball and visual arts during a live match on the Place Publique. Constantly going back and forth to confuse or at least disrupt the rules of the game, Julia Borderie uses the conventions of one to answer to those of the other. Her research explores a form of communication between two practices that constantly interact with one another, so as to destabilise the game's functioning and establish new rules.

In collaboration with the players Maude Bernier-Chabot D'amour, Benoit Meilleur, Ka Ming Yuen, Hugo Martorell, Dvir Cahana, Théo Salin, Mohamed Diarra, Peter Keryakes, Silas da graçia, Drew Picklyk, Serigne sall, Elie Sleiman, Sylvain Martet, Jeremy Noumen ; and the referees Kenzo et Yency Talbot.
A match commented by Pascal Jobin.
7 pm
Performance evening
Place publique