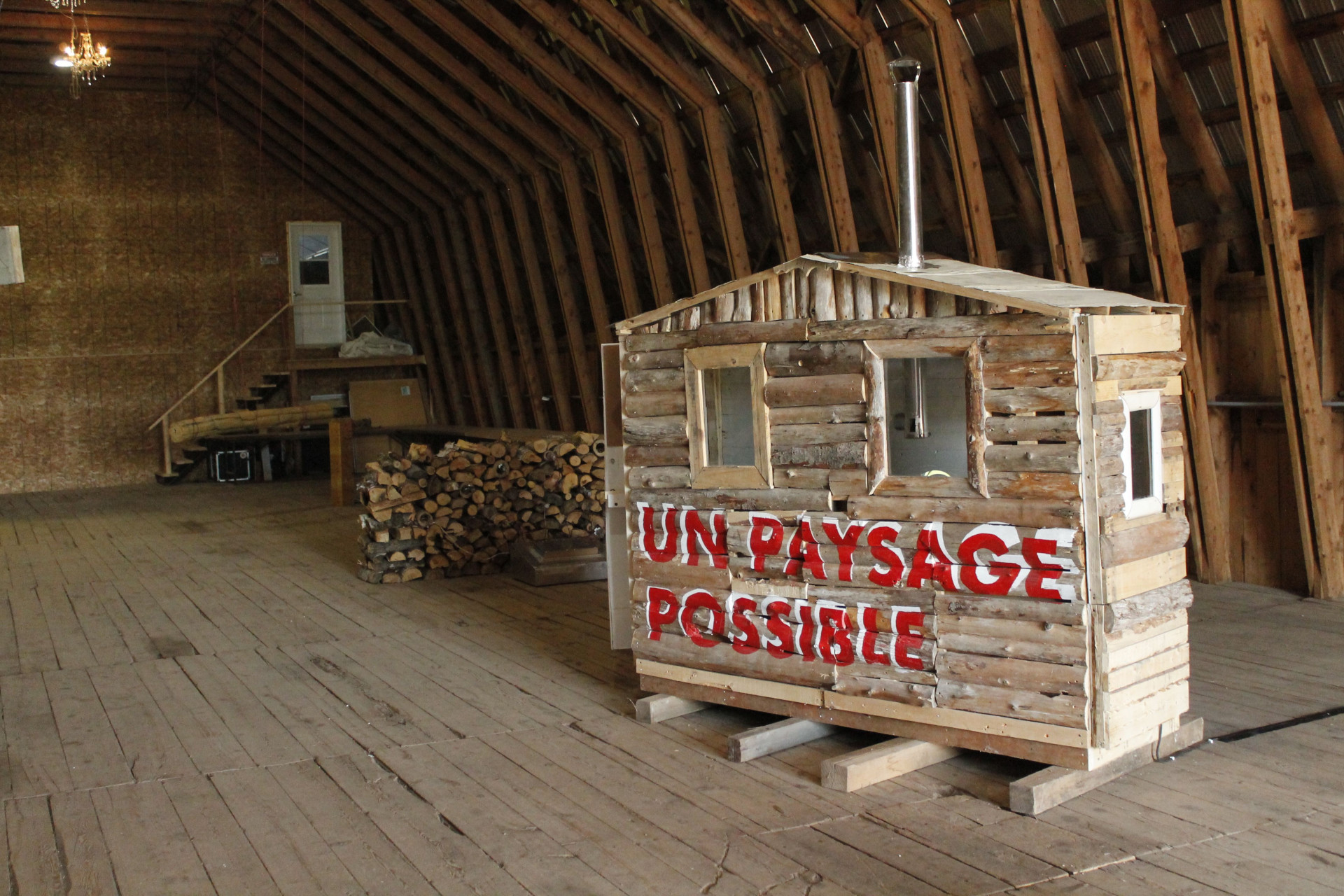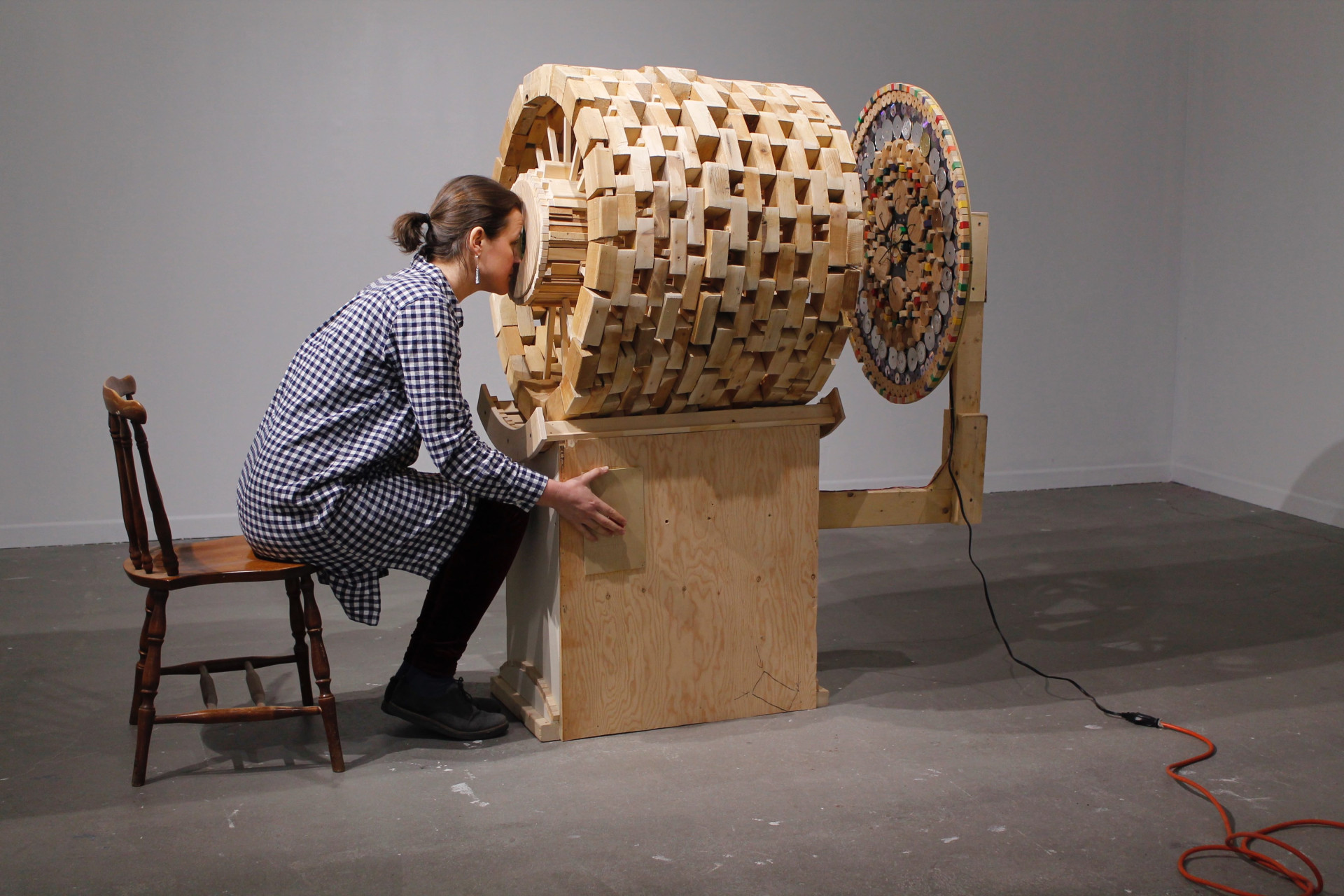 Robin-Dimitrije Gosselin-Monasevic
Robin-Dimitrije Gosselin-Monasevic is an artist who works primarily in sculpture, performance and short films. His works, often created from assemblies of construction materials and various recycled elements, take the form of large collages. The materials and objects have an infinite possibility of transformation, decomposition, rearrangement and reassembly. The absurdity of the everyday, the social, illusion and false paradigms are the foundations of his practice, while his work reflects upon the concepts of identity and social forces; pressure, influence, disillusionment, and astonishment.
During his residency at the Train station, Robin-Dimitrije Gosselin-Monasevic will develop an interactive, immersive and mobile installation imitating the rudimentary aesthetics of a shed. This installation will be composed of, among other things, a cabin that takes the form of a mobile laboratory located outside the station. This project puts technologies and architectural structures in relation, imagining them as human extensions that propose an alternative and creative use critical of their overstimulating effect. The artist will enhance the project through the creation of an augmented reality component that, with a certain absurdity, provokes this critical examination of overstimulation and control, where spectators  themselves become triggers of the events.
Biography
Robin-Dimitrije Gosselin-Monasevic is a sculptor from Levis, Quebec. He graduated from the University of Hertfordshire with a B.A. in 2016 and from the Royal College of Art in London with an M.A. in sculpture in 2019. He now lives and works in Levis. Robin-Dimitrije works from found, recycled and raw materials. Through his work, he explores the concepts of identity and social forces of pressure, influence, disillusionment, astonishment and absurdity. These concepts are also manifested through theatrical performances. Works that reflect our day-to-day alienations, but also the perseverance to continue, the effort and desire for understanding. Robin-Dimitrije received the Moulin La Lorraine Award in 2013, the Peter Arnold Award in 2016, won the Lévis Cultural Dissemination Artwork Competition in 2017, and received a distinction for her 2018 MFA thesis entitled:What the hell is going on around here? 
Recent exhibitions
2021

Seul les arbres se souviennent, solo show, Domaines des feux-follets, Québec

2020

Group show, International Bad Video Art Festival, Moscou, Russie

The Shop Front, group show, 286 Caledonian Road, Londres, Royaume-Uni

Vision 3K, solo show, Regart centre d'artiste en art actuel, Lévis

2018

Petting Zoo, grou show, Hockney Gallery, Londres, Royaume-Uni

Roger in HD, solo show, Regart centre d'artiste en art actuel, Lévis