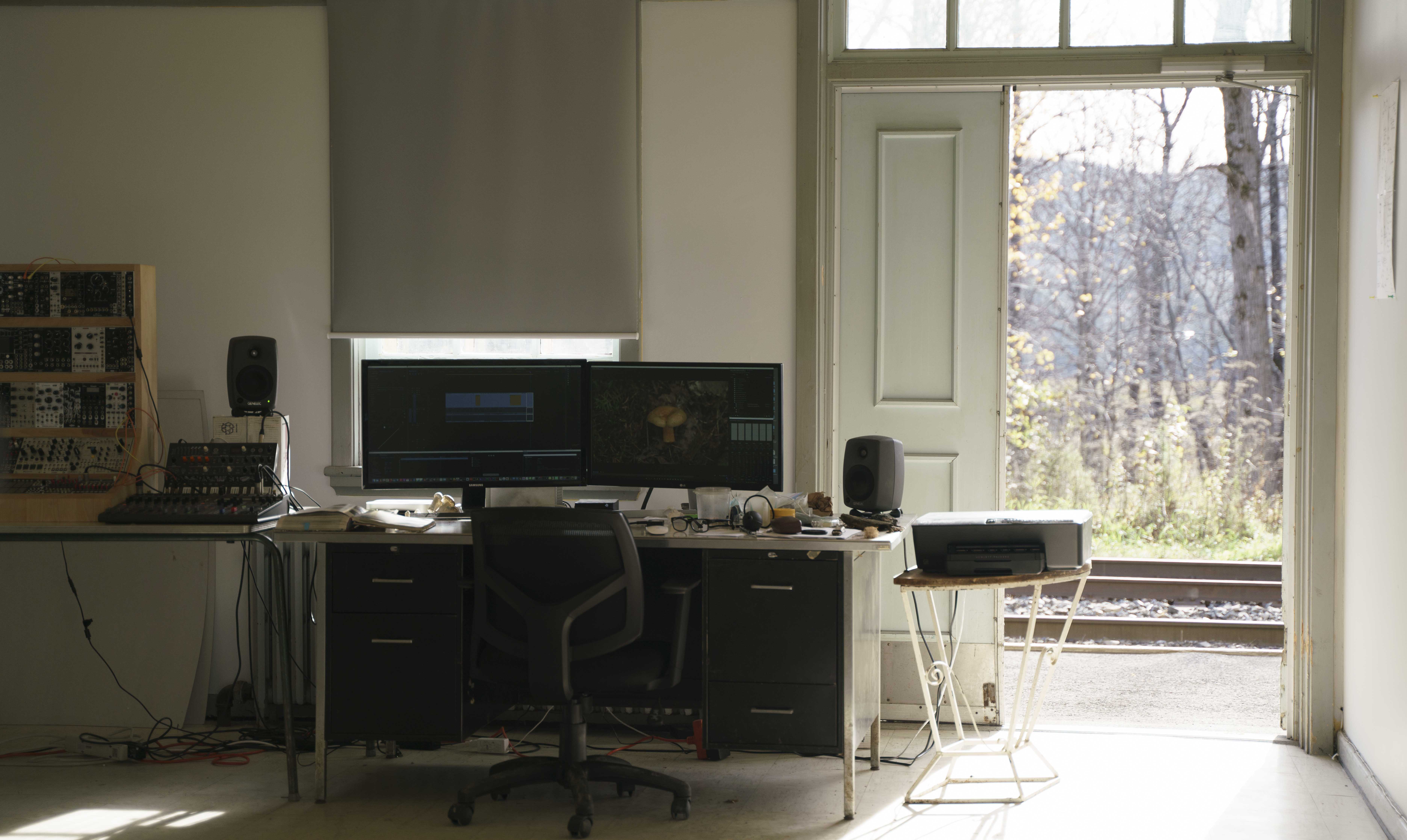 Cross-Residency between Matapedia-Montreal
The Matapedia train station is a heritage building whose original architecture is intact. It evokes the development of the regions by train and multiple journeys, witnesses of different eras. The Matapedia train station becomes a creative workshop space for two three-month residencies as part of this pilot project.
Reciprocally, the project also gives artists from the Gaspé region access to creation and dissemination spaces in an urban setting at the Fonderie Darling, in the historically rich premises of a former industrial building in the heart of Old Montreal.
The project includes, in addition to the creative residency, a workshop or activity component linked to the communities, both in Matapedia and in Montreal, either in schools or with partner community organizations. It can be a participatory project, art workshops, discussions, public performances, public art or other.
ARTISTS LAUREATES OF THE 2022-2023 CROSS-RESIDENCY PROGRAM 
n the spring of 2022 and winter of 2023, Karine LeBlanc (Grande-Rivière) and Christopher Varady-Szabo (Gaspé) will complete three-month creative residencies at Fonderie Darling, an art center at the crossroads of Old Montréal and Griffintown. Conversely, naakita feldman-kiss (Montreal) and Robin-Dimitrije Gosselin-Monasevic (Lévis) will complete three-month residencies at the Gare de Matapédia - Pôle artistique et communautaire, during the fall of 2022 and winter of 2023.
Residencies at Fonderie Darling
Karine Leblanc creates puppets, scenographies and sculptural textile objects. During her residency at Fonderie Darling, she wishes to deepen the links between her practice and the visual arts, notably through the creation of objects with evocative powers and by organizing performative laboratories with an audience.
Inspired by elementary architectural structures, Christopher Varady-Szabo works primarily with organic materials, such as earth, straw and found branches, to create large-scale anthropomorphic sculptures rooted in reflections on climate change. At Fonderie Darling, he will work on a series of dioramas in order to create an imaginary bestiary universe symbolizing his concerns about the disappearance and interdependence of species.
Residencies at Gare de Matapédia 
Through a textual approach to multimedia, naakita feldman-kiss is interested in the contemporary applications of oral history and intergenerational memory as forms of heritage and legacy. Through historical research (archives) and dialogues with various local communities, feldman-kiss wishes to create a video work on the changing landscapes of the Gaspésie region, using the figure of the ghost as a symbol of transformation and disappearance.
Robin-Dimitrije Gosselin-Monasevic is a multidisciplinary artist who questions the absurdity of our daily lives, our social pressures and the false paradigms in which our society evolves. During his residency, he wishes to develop an interactive and immersive installation in the form of a mobile cabin to be moved around the Matapedia train station, in which the public will be able to discover an intriguing, dizzying and reflective universe.