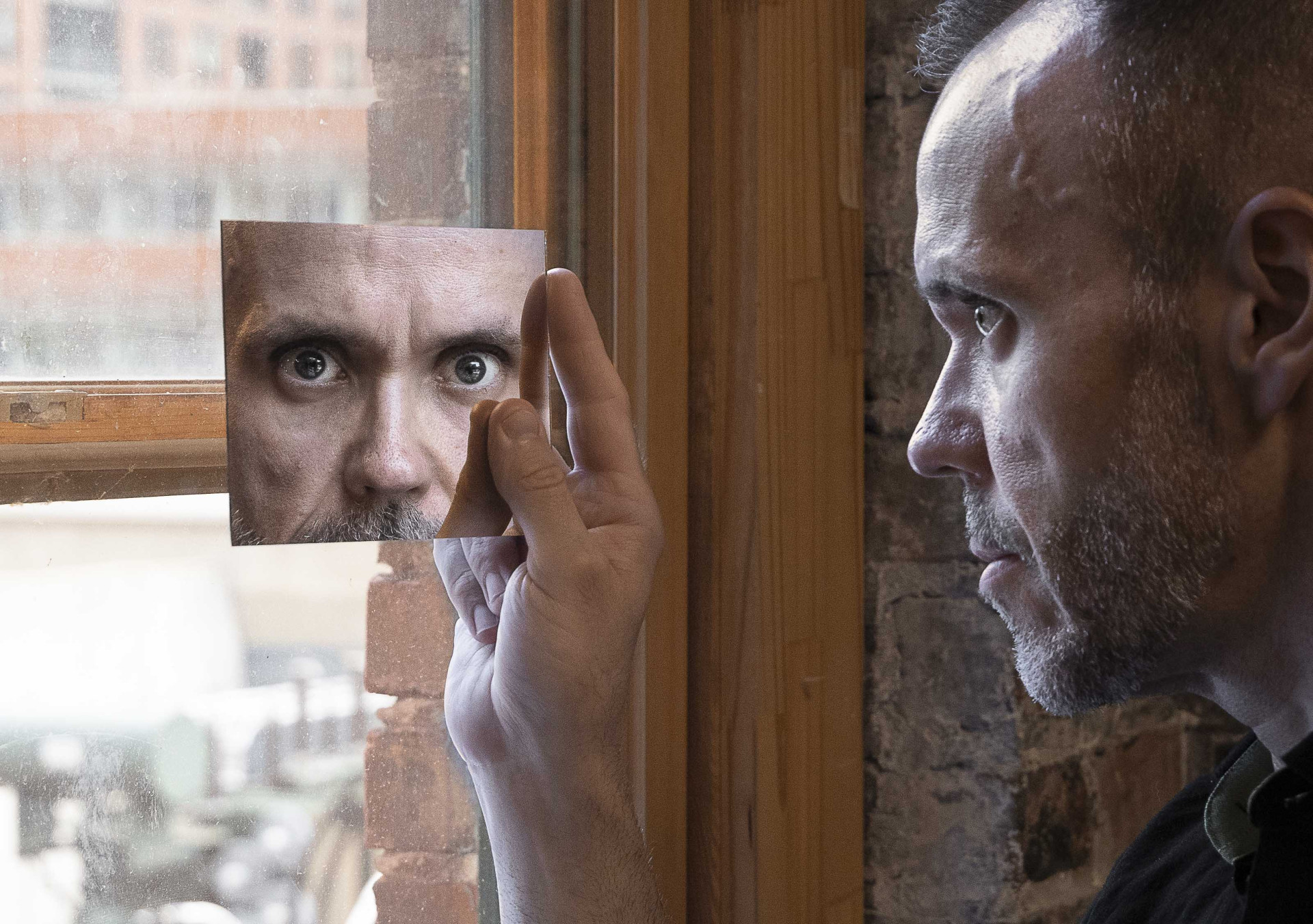 Steve Giasson
Steve Giasson is a conceptual artist whose works are characterized by a great economy of means and by their use of different mediums, notably performance art, photography, sculptural micro-intervention and conceptual writing. His engaging, tongue-in-cheek practice draws on pre-existing works or historical or everyday fragments, which he appropriates in different ways, in order to challenge romantic notions of authenticity and originality and to re-examine the creative process of the artist figure.
Biography
Born in Quebec City in 1979, Steve Giasson is an artist and a doctoral graduate of UQÀM.Steve Giasson's work has been shown in fourteen countries in North America, Europe and Asia, in a dozen solo exhibitions and numerous group shows, including the Liverpool Biennial (Liverpool, 2012), Text Festiva (Manchester, 2011 and 2014)), ED RUSCHA BOOKS & Co. at Museum Brandhorst (Munich, 2013) and Gagosian Gallery (New York, 2013; Paris, 2015; Beverly Hills, 2016) and Morni Hills Performance Art Biennale II (Morni Hills and Chandigarh, India, 2018).
His first curatorial project The Day After the Fire is presented at the Centre des arts actuels Skol. Steve Giasson lives and works in Montreal and is represented by the Edmund Felson Gallery in Berlin.
Recent exhibitions
2022

Tu m'enveloppes et je te contiens, Exposition de groupe, Fonderie Darling

The Day After the Fire, Centre des arts actuels Skol, Montréal

Steve Giasson as Others, Carleton University Art Gallery, Ottawa

2021

VOLER BAS et autres Nouvelles Performances invisibles, Le Lieu, centre en art actuel, Québec

ich möchte nichts neues oder originelles machen, Edmund Felson Gallery, Berlin, Allemagne

2020

NOUVELLES PERFORMANCES INVISIBLES, Exposition virtuelle, Le Lieu, centre en art actuel, Québec

RESTER CHEZ SOI (et autres Performances invisibles de circonstance), Exposition virtuelle présentée sur la page Facebook de Culture Lasalle, en collaboration avec l'arrondissement de LaSalle, Ville de Montréal