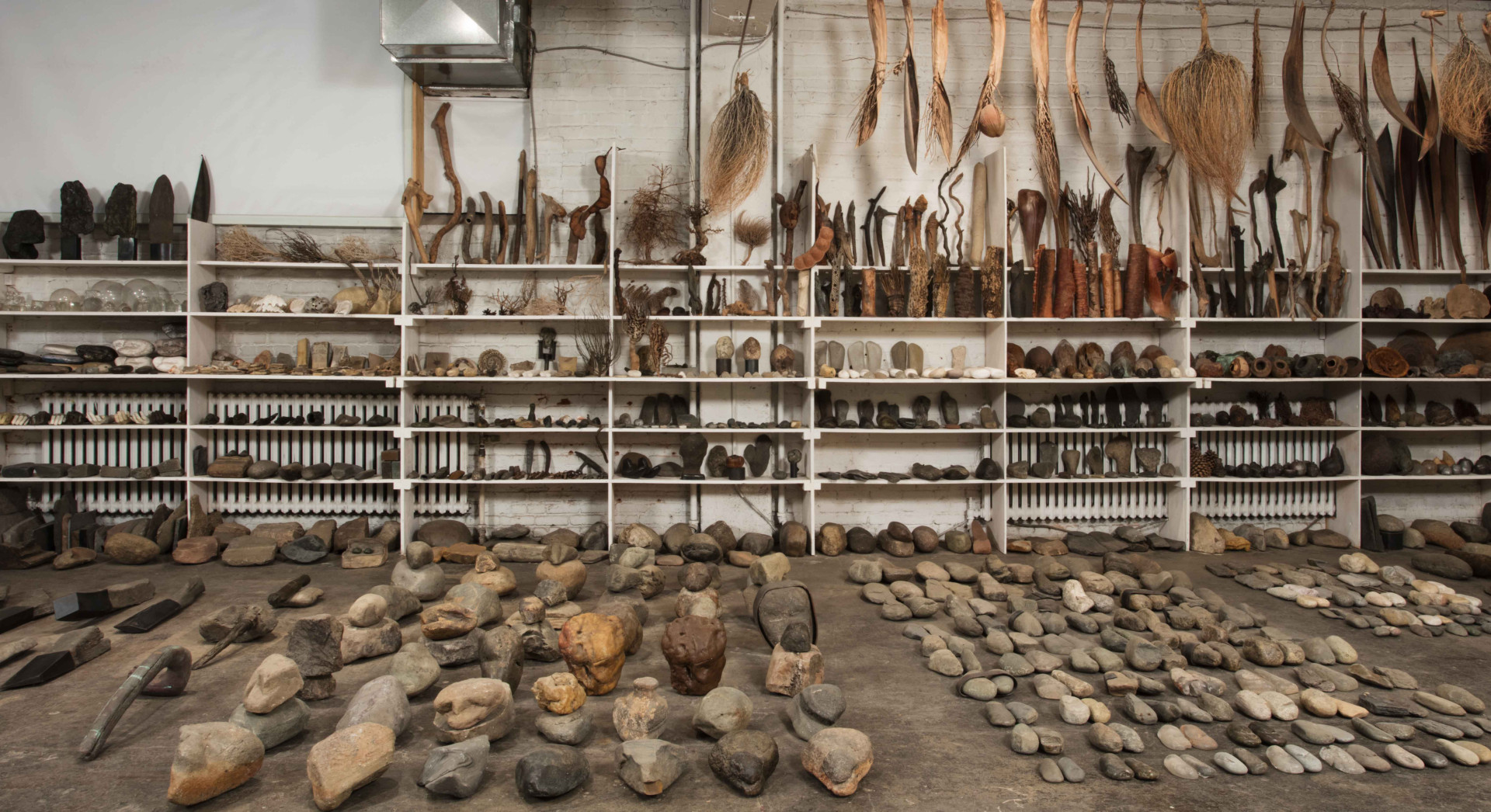 Sylvia Safdie
Sylvia Safdie uses a variety of creative processes and mediums including sculpture, drawing, installation and video. Her work is based on the use of found natural materials, such as stones, plants or raw soil, which are gathered by the artist to form the basis of a personal collection. Drawing inspiration from natural forms and artifacts, Safdie questions the relationship between humans and nature.

Sylvia Safdie's creative process is characterized by a perpetual search linked to her migratory roots. Through her work on light and matter, Safdie calls upon her personal life experiences to evoke a more general, almost universal, story that plunges the viewer into a poetic and contemplative state.
Biography
Born in Aley, Lebanon in 1942, Sylvia Safdie spent her youth in Haifa, Israel, before moving with her family to Canada in 1953, where she lives and works. In 1975, she obtained her Bachelor of Fine Arts degree from Concordia University.

Throughout her career, Sylvia Safdie has been the recipient of numerous grants and awards, including the Thomas More Institute (1991) and the Saidye Bronfman Arts Centre Gallery at the First Biennale des Artistes Québécois (1977). Her work has been the subject of the film Earth Marks, directed by Doina Harap (2000) and numerous books, most recently Eric Lewis' The Video Art of Sylvia Safdie (2013). She is represented by the Joyce Yahouda Gallery in Montreal and Paul Kuhn Gallery in Calgary. 
Recent exhibitions
2018

These Waters Have Stories To Tell, group exhibition, Glynn Vivian Art Gallery, Swansea, Wales

2017

Terre des femmes, group exhibition, Musée d'art contemporain de Montréal

2015

Body/Transforming/Gesture, solo exhibition, Galerie Joyce Yahouda, Montréal

2014

Consonance and Dissonance, collaboration with John Heward, Musée des beaux arts de Montréal

The Absent Present, solo exhibition, Prefix, Toronto

2013

Amzrou/Morocco, solo exhibition, Galerie Joyce Yahouda, Montréal

2011

Time, solo exhibition, MacKenzie Art Gallery, Regina, Saskatchewan