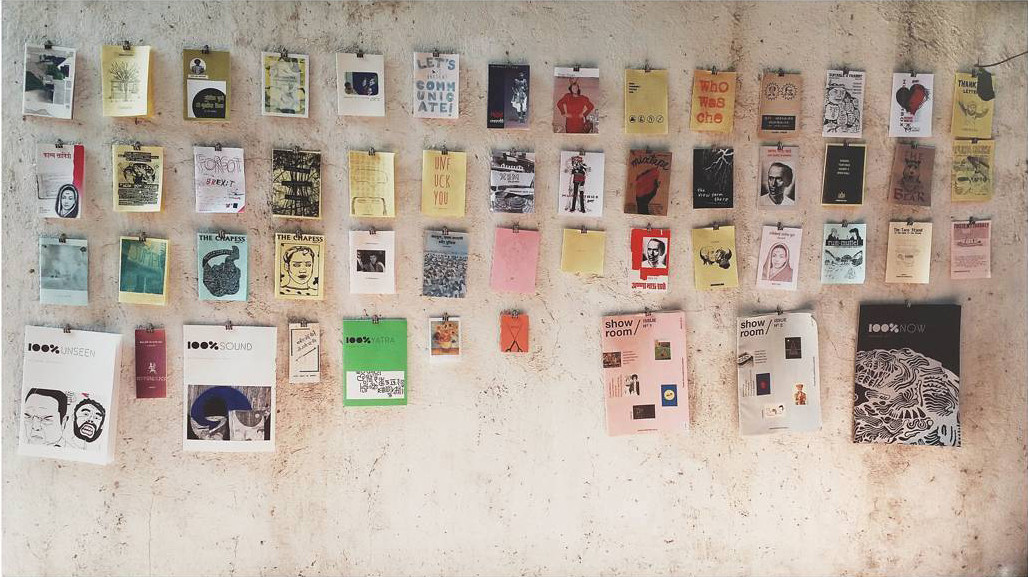 Aqui Thami
Based in Darjeeling, 
Aqui
Thami
uses art as a medium for storytelling, believing that it can truly empower individuals and communities. Through prints, photography, performance and direct action, 
Thami
often collaborates with women and children from different neighborhoods, in order to construct a politically and socially engaged work. While particularly interested in Aboriginal issues in various geopolitical and historical contexts, the artist questions cultural structures of power through the lense of feminism, anti-racism and activism. Her work is rooted in traditions of participatory art and of artists books, while being closely linked to subcultures of zine and DIY (Do it Yourself).
Aqui
Thami
 is a first generation indigenous artist and academic in India. Self-taught, she is part of the art collective
Bombay Underground
and is now pursuing a doctoral degree in Social Work, at the Tata Institute Of Social Sciences, in Mumbai.
Recent exhibitions
2017

You Deserve To D.I.Y| a celebration of zine culture: Chatterjee and Lal, Mumbai

First Bombay Zine Fest- an ongoing one of a kind travelling zine fest, Mumbai, Cochin, Pune

2016

Zones of Privacy: Chatterjee and Lal, Mumbai

Girls Only, India Chapter, Mumbai (curated by Antonia Marsh)

2015

The Cloud , Mumbai, India (curated as a part of the Focus Photography festival)

Aesthetically Yours with Art O2 and Studio X (curated as a part of the Creative time summit the curriculum at la biennale di venezia )

ABCD : Art from Bombay's Capital Dharavi, Mumbai India (curated by Dharavi Art Room)

Poster Girls with Art O2

Call a book a book , Mumbai, India (curated by Bombay Underground)

2014

Stop making sense , Mumbai, India (curated by Bombay Underground)

2013

Ladies Only: stories for all (curated by Dharavi Art Room)