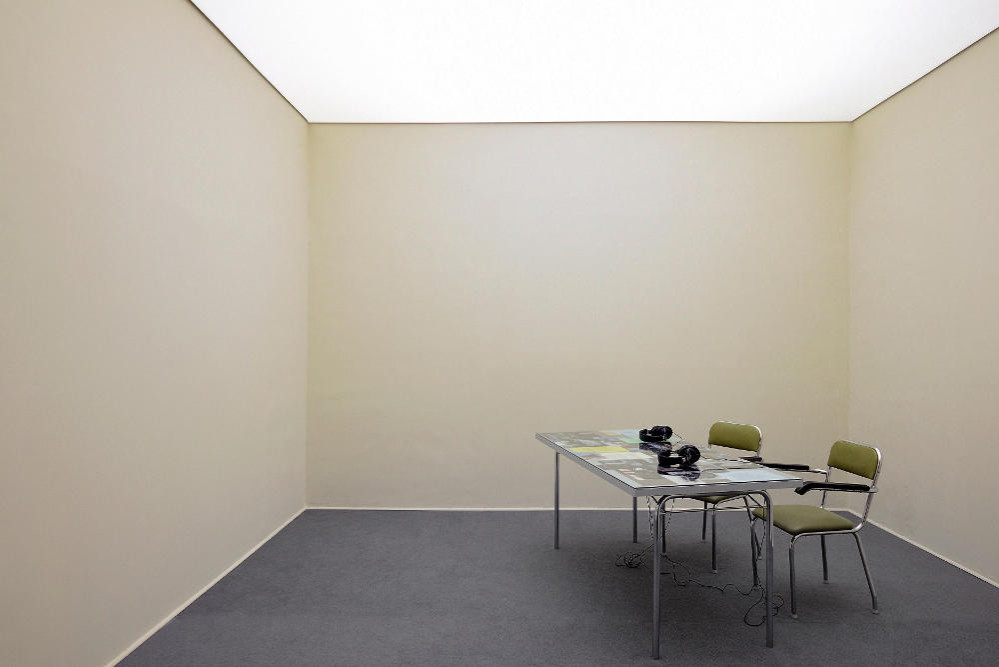 VOX | Tris Vonna Michell's exhibition
For the occasion of his international residency at the Darling Foundry, Tris Vonna Michell presents an exhibtion at Vox Centre, from February 7 to April 12 2014.
Tris Vonna-Michell stages installations and performs narrative structures, using spoken word, sound compositions and photography. The narratives he relates pan between historical events and personal anecdotes which are reinvented through their disparate associations. Vonna-Michell's works are context-specific and extend over years. Layering and renegotiating the inherent formal, material and narrative structures, heimplements what he terms a "narrative of form" in which multiple facets defy conventions and retain their elusive qualities.
The exhibition presented at VOX includes previously unseen iterations of the works Postscript (Berlin) III, Prelude: Capitol Complex, Capitol Complex / Le Capitole de Chandigarh and Finding Chopin: Dans l'Essex.
(source : Vox)

Opening on February 6, at 5pm.
Tris Vonna-Michell will perform as part of Nuit blanche on Saturday, March 1, 2014, at 11:00 pm

-
7 pm
Vernissage
Main hall