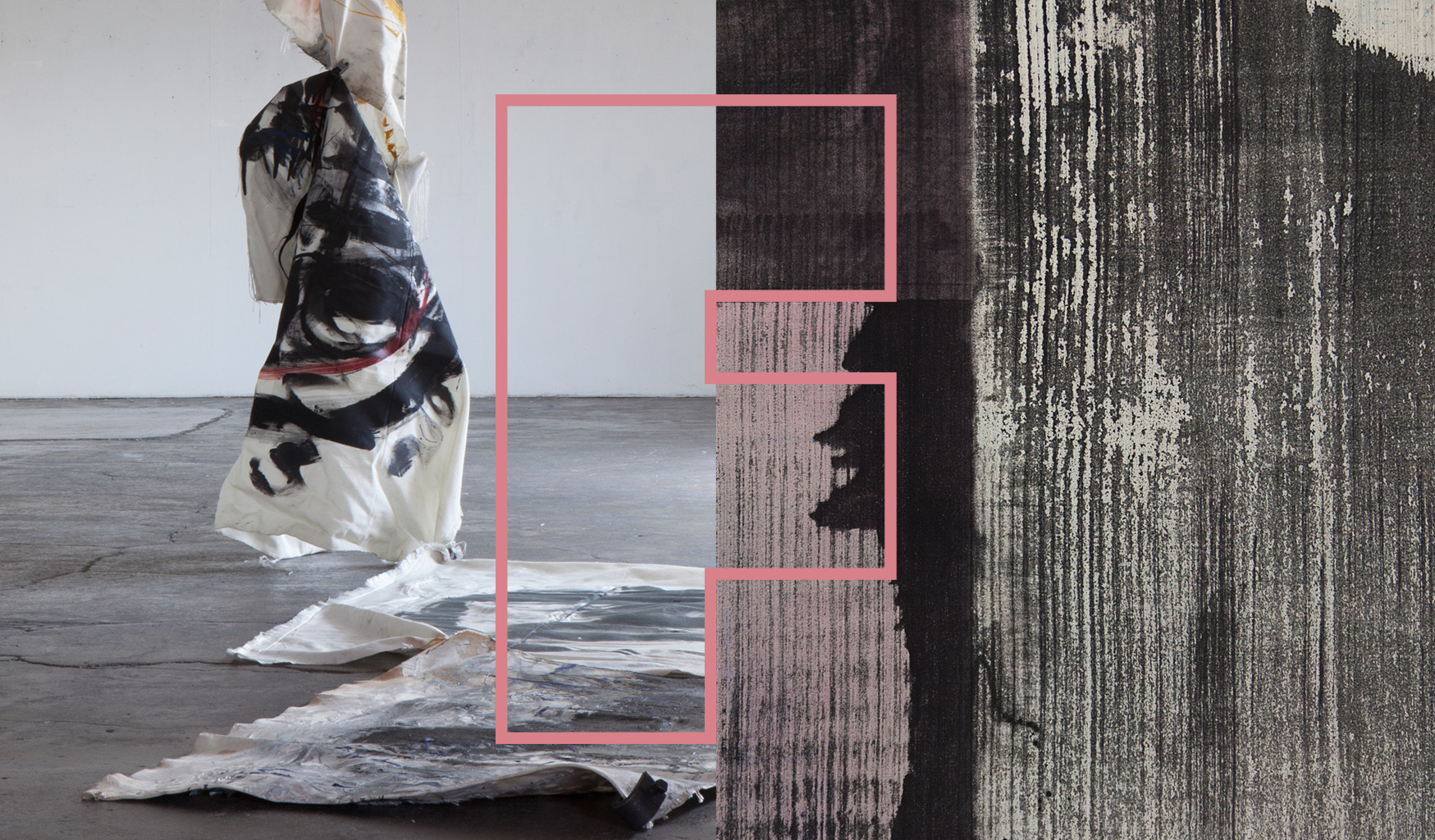 Opening: The Silver Cord
The Darling Foundry is pleased to announce the opening of The Silver Cord, on Thursday, September 13, with the artists in attendance.
Aesthetic connections form between one generation of artists and another, and what we call inspiration—a "divine" connection between thought and form—often develops in the wake of mentors' work. This filiation seems to be very real between the works of established artist John Heward and those of Jean-François Lauda, both of whom place improvisation at the centre of their aesthetic research. The current exhibition aims to highlight the two artists' close connection to geometry. On the one hand, Heward's three swathes of canvas, knotted end to end, accentuate and vertically traverse the main hall; on the other hand, a horizontal line is formed by the juxtaposition of Lauda's paintings of identical dimensions placed around the edge of the small gallery.
On the evening's program:
- Guided tour led by curator (5:30PM) - members & press only
- Open studios (6:30PM - 8:30PM)
- Bar Second Nature on Place Publique
- tacos by Café Cantina
- music by DJ Modernité (until 11PM)