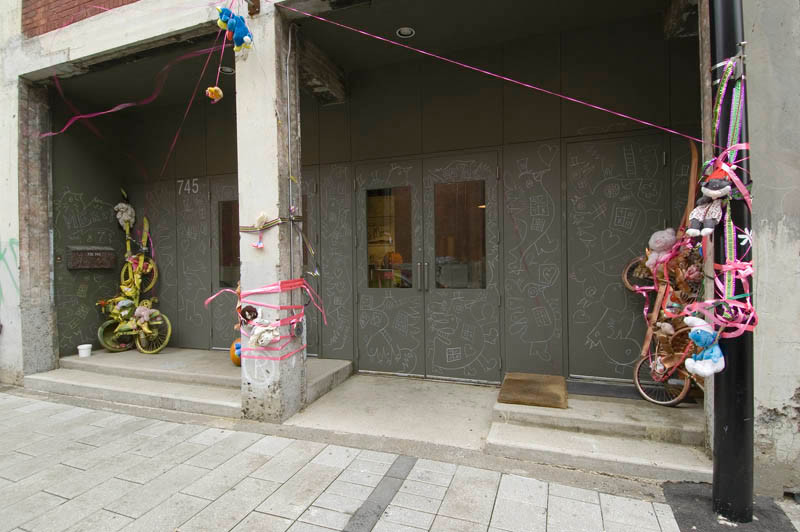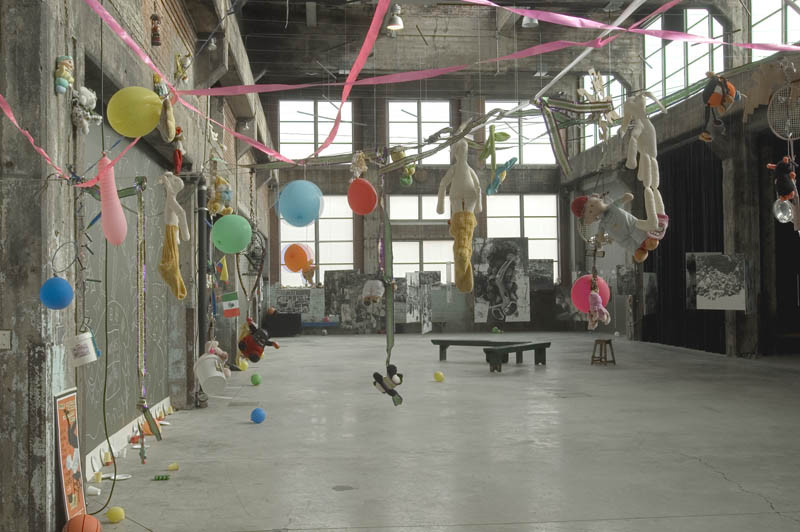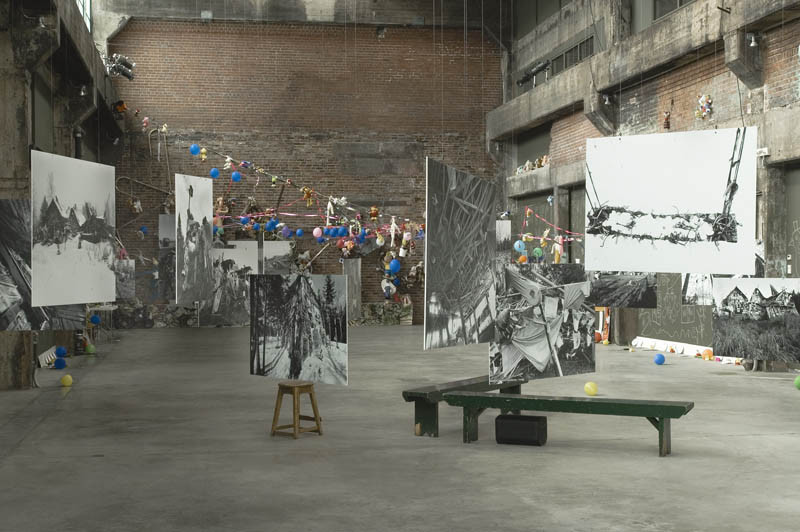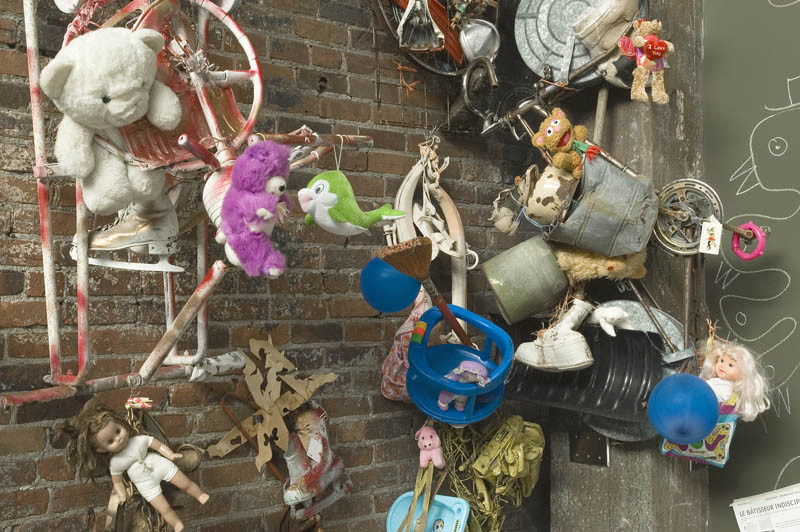 Expressly for this exhibition, and contrary to his general practice, Greaves has built an installation within the gallery space, in the same spirit as the constructions scattered throughout his property. To testify to the fascination of these complex and monumental works, the show will also be presenting a series of almost sixty never-before seen large-sized photographs by Mario del Curto of Switzerland, who for over twenty years has been travelling the world, photographing the makers of "Art Brut" and their creations. His pictures well evoke the queer and unsettling sensations experienced when in first-hand contact with Greaves' constructions. Also presented are two specially created films dealing with Greaves' architectural environments, one by Bruno Decharme (ABCD, Paris), the other by Philippe Lespinasse (Ali Baba et les quarante voleurs productions, Bordeaux). Furthermore, here will be an audio space designed by Stéphane Mercier utilising sounds gathered on Greaves' site, thus adding an auditory dimension to the visitors' experience of his work. In the same spirit, at the vernissage, Mercier will be giving an audio performance highlighting the musicality of Greaves' architectural constructions.
Running in Montreal until November 20, 2005, the exhibition Richard Greaves. Anarchitect then moves on to the Andrew Edlin Gallery in New York (January 19 - March 11, 2006), to the Art Brut Collection in Lausanne, Switzerland (October 5, 2006 — January 28, 2007) and to the Pulperie de Chicoutimi in Chicoutimi, Canada (May 19 — October 14, 2007).
Special thanks to Sandoz — Fondation de Famille (Suisse), Canada Art Council, Pro Helvetia (Switzerland), Andrew Edlin Gallery (U.S), Consulat général de France à Québec (France) and Solotech.
Richard Greaves
Since 1989, Greaves has dedicated himself to the development of a vast architectural environment, located within a forest in the Beauce region of Quebec, on a piece of land bought along with friends in the 1980s, on which he now resides. The work, which is in continuous expansion, is composed of a series of sculptures put together from a multitude of objects salvaged from the scrap heap, as well as constructions — some twenty-odd shacks and shelters — derived from abandoned barns Greaves disassembles and brings back to his site. Revelling in the principles of assymetry and in the absence of right angles, always seemingly on the point of imminent collapse, Greaves' "anarchitectural" constructions stand in open defiance of the laws of gravity and physics.


More about
Montréal, Canada