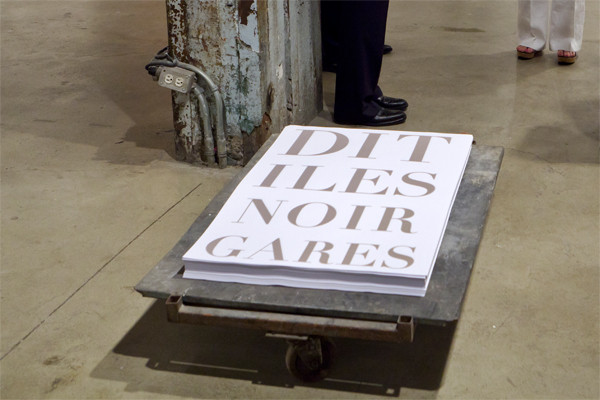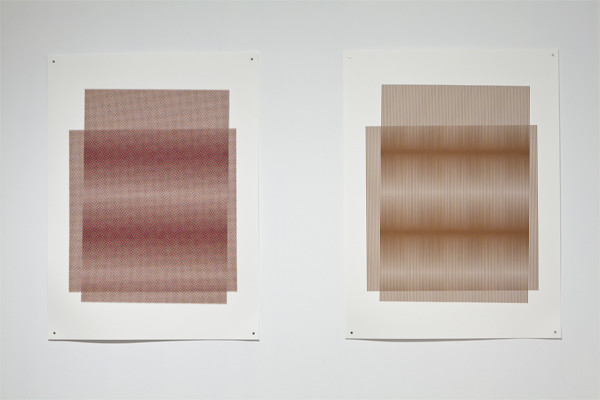 Curator: Alissa Firth-Eagland
Brown Studies is the first solo exhibition of Vancouver-based artist Kristina Lee Podesva. Curated by Alissa Firth-Eagland, this exhibition Brown Studies features works produced in 2011, of which several were made specifically for this project.
The starting point for Brown Studies is the colour brown, considered to be a space of mixture. Using varied forms and materials to explore the meaning of brown, as colour and concept, Brown Studies is the latest in the artist's ongoing engagement with the speculaltive study of colour. Having neither an opposite nor pure form, brown is a special case, which does not exist on the visible portion of the electromagnetic spectrum and, in terms of pigment, cannot exist without mixture, thus offering a space for considering paradox, suspension, and signification.
The exhibition includes five works using media from sculpture to screenprinting. The works are positioned in the four corners of the gallery, underscoring the fact that meaning is built in between these cardinal points. Podesva's work Brown Flag is arguably the pivot point of the show. Created in early 2011, the nylon and wooden dowel construction is mutable and can be read as a flag raised in protest or surrender. It is simultaneously suspended, erect and droopy.
The remaining four works were created especially for this project. Her related poster series' Brown Study Colour Line (Diptych) and Brown Study CMYK (Tetraptych) are silkscreen process on paper. They ask: Which comes first, colour or line? The posters speak as documentation of process as one leads to the next. Brown lines point to dots in cyan, magenta, yellow and black, which open to a full colour spectrum. Visitors are invited to take away yet another poster that the artist has created, this time using an offset print process: (ON) DIT (AUX) ILES (DES) GARES NOIR(ES).
In this study of the colour brown, the final work is L'avenir, taking form as silkscreen applied directly to a large mirror of 72" x 39". Atypically tucked tightly into a corner, the work is in an intimate conversation with the white walls of the gallery. Perhaps the most unstable work in the exhibition, it is only complete when the viewer's image is reflected.
The artist would like to thank the Darling Foundry, Mariane Bourcheix-Laporte, Renato da Silva, Alissa Firth-Eagland, David Horvitz, Jeff Khonsary, Gwenessa Lam, Rina Liddle, Alan McConchie and Amy Zion.
Alissa Firth-Eagland
Kristina Lee Podesva
Kristina Lee Podesva is a Vancouver-based artist, writer, and editor of Fillip whose artwork and writing have appeared in exhibitions, screenings, projects, and publications in Canada, the United States, and Europe. She was the founder of colourschool (2006-2008), a free school dedicated to the speculative and collaborative research of five colours; white, black, red, yellow, and brown. Recently, her work was presented at No Soul for Sale at the Tate, London and in Recipes for an Encounter at the Dorsky Gallery in Long Island City, NY.
More about
Vancouver, Canada