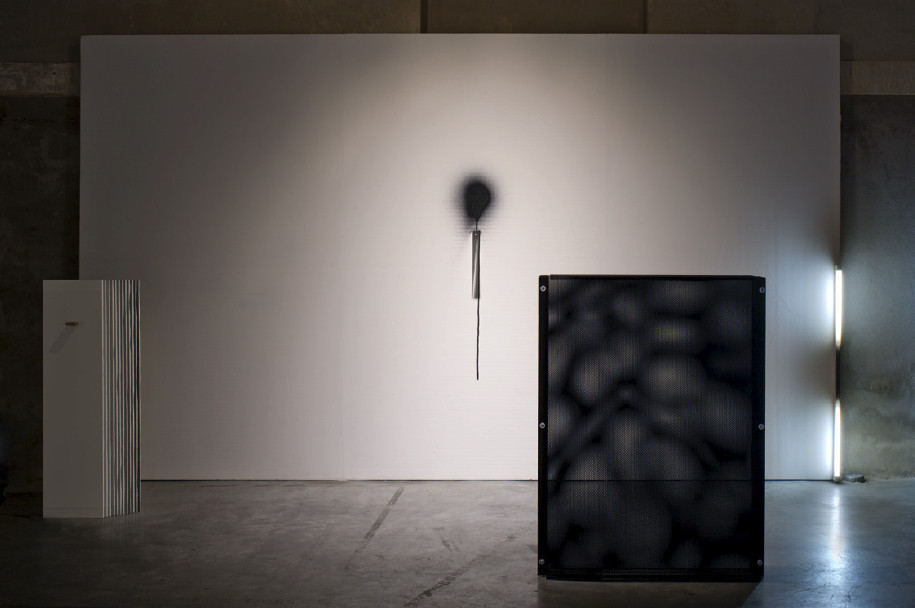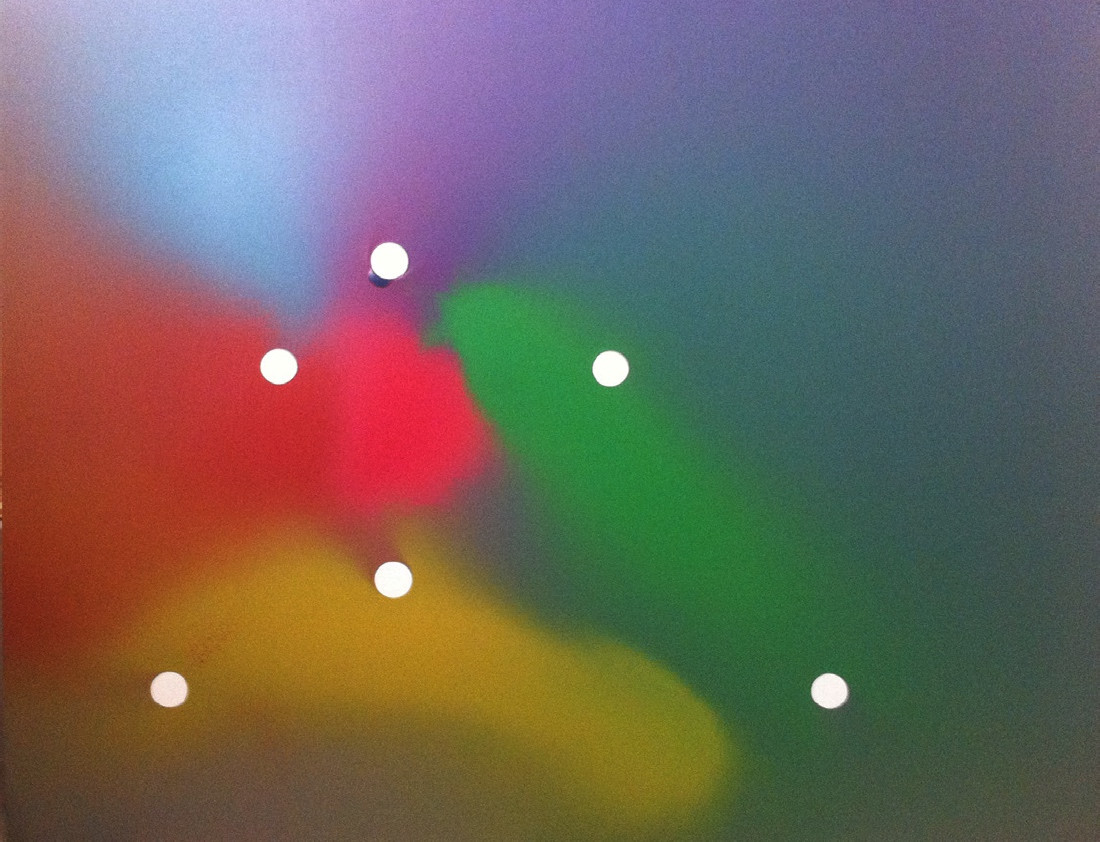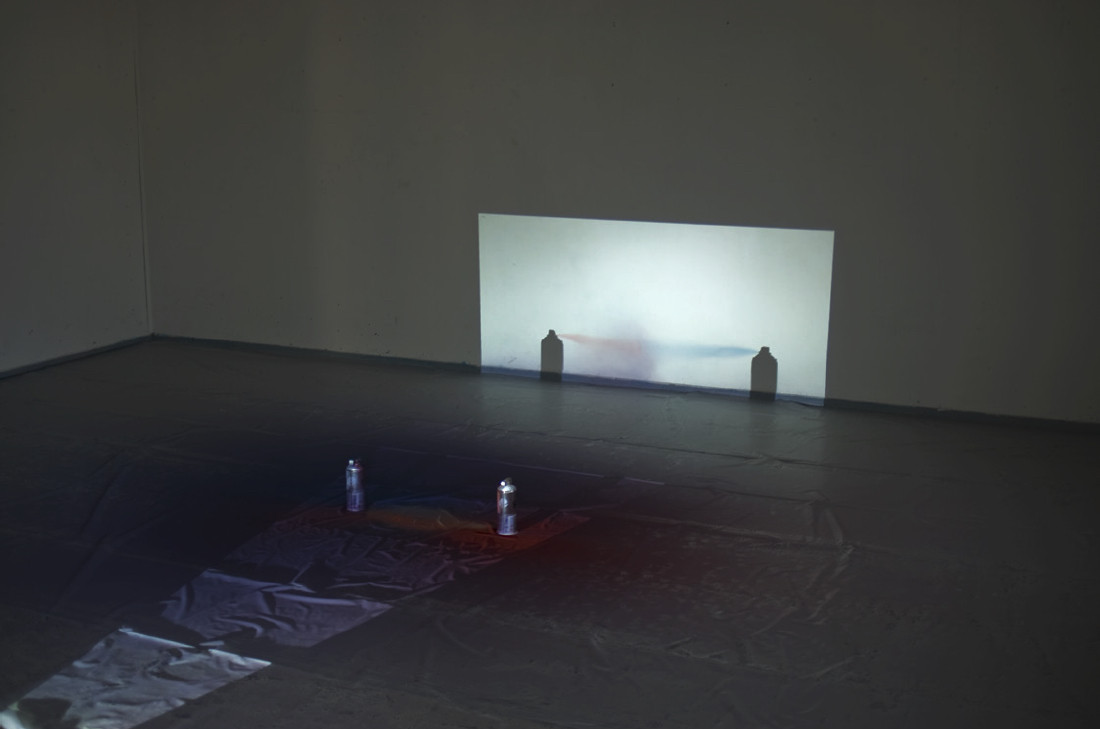 Kévin Cadinot
Inspired by the minimalist and post-minimalist practices of the 1970s, the work of the French artist Kévin Cadinot employs common materials, often found in hardware stores or recuperated from construction sites. 
By interfering between artistic materials and the materials of the working world - plasterboard, blue work, aerosol cans, architectural patterns, construction tarpaulins, neon - the artist brings life to objects with a tinge of irony. Here, two aerosol bombs compete in a duel until the painting is exhausted. Elsewhere, two plates of perforated sheets placed one on the other seduce the eye with Moiré effects. 
The materials become characters that sometimes hang their skin, as in Peau de mur (2012), which peels off the exhibition space of the "white cube".