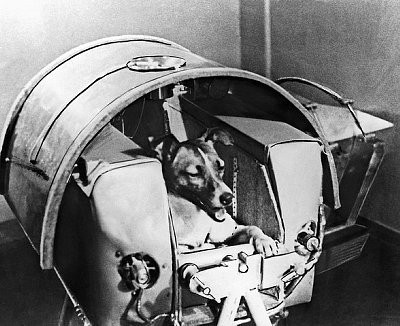 É ÉPONTES
Acts, manœuvres, and performances around and through walls and partitions. Audio art in situ, low-tech shows, and presence acts in socius.
With performances and manœuvres:

Second regard (Alexandre St-Onge and André Éric Létourneau, Montréal)
Anne-Marie Grondin (Montréal, Canada)
Philippe Philémon Bézy (Austin, Texas)
Alexandre St-Onge
Alexandre St-Onge is a sound artist, a musician/improvisor (upright bass, bass, vocals and electronics) as well as a sound performer. He is fascinated by creativity as a pragmatic approach to the unreachable and has realized 10 solo discs. He also plays in multiple musical groups: Et Sans, K.A.N.T.N.A.G.A.N.O., Klaxon Gueule, Pink Saliva, mineminemine, Shalabi Effect and undo. As a sound conceptor, he works and/or has worked with the media arts company kondition pluriel and the artists Marie Brassard, Karine Denault, Lynda Gaudreau, Line Nault, Jérémie Niel, Maryse Poulin and Mariko Tanabe.
André Éric Létourneau
André Éric Letourneau is active in the worlds of art, space production, audio arts and writing since the 80s. He is particularly interested in the public sphere as a material for intervention. His recent maneuvers include a project of 200 individual meetings over a series of 12 years, "Standard II", recently presented at the Biennale d'Afrique de l'est; "Réflexions sur le projet de Saint-Thomas » (Biennale de Paris, 2006-2011) , « ils » « viennent » : Khédive et Malmelouk (hörspeil/opéra, work-in progress, Voix d'Amériques 2011), and the cd-book Standard III (Radio-Canada + PPT\Stembogen, Paris) expected to come out in 2014. 
Anne-Marie Grondin
Happily experimenting with various practices of living art, Anne-Marie Grondin finds in the art of performance a way to interconnect disciplines and personal convictions, thus allowing the two to devour each other playfully.
Trained in contemporary dance (interpretation-creation / UQAM 1997), Anne-Marie Grondin studies, in the context of her Masters degree, theatre, scenic creation, and multimedia theater (Carole Nadeau). Interested by the contribution of video and sound in scenic creation, she realizes in 2005 a multimedia theatrical creation Carnet Urbain #1 (2005, ÉST-UQAM) presented in March of 2007 at the Maison de la Culture Maisonneuve.
Radio host from 2000 to 2012 (CIBL), she is also a theater interpret, as well as for the cinema "L'exercice" (Anabelle Lavoie, Concordia, Fantasia 2013 selection) and «Un après-midi avec Paolo» (Anabelle Lavoie, Fantasia 2014 selection). In february of 2014, she presents a performance at the event "Brûler le bouddha", in the frame of Chantiers Libres, at the Ateliers Jean-Brillant and will contribute, on the upcoming August 10th to the installation "Humains de jardin" at the Botanical Garden; an event realized by François Grisé.
Philippe Philémon Bézy
Philippe Philémon Bézy focuses on electric sound, inspired by the possibilities offered by the "Minimono" concept described by John Shirley in his trilogy "Eclipse."
The projections are a result of the search for simplicity, free of "plugging" and electrical extensions, a beer can is cut up, in the window there is a mask punched into aluminium. Sand serves to keep the previously mentioned can standing and to adjust the height of the candle so that the flame fits through the cut-up window. The image of the mask comes from a Chinese factory, created in mass for the industries of paper and children's toys. This mask stands upside down so that its image can be reversed when focused on with an eyeglass.
8 pm to 10:30 pm
Performance evening
Place publique