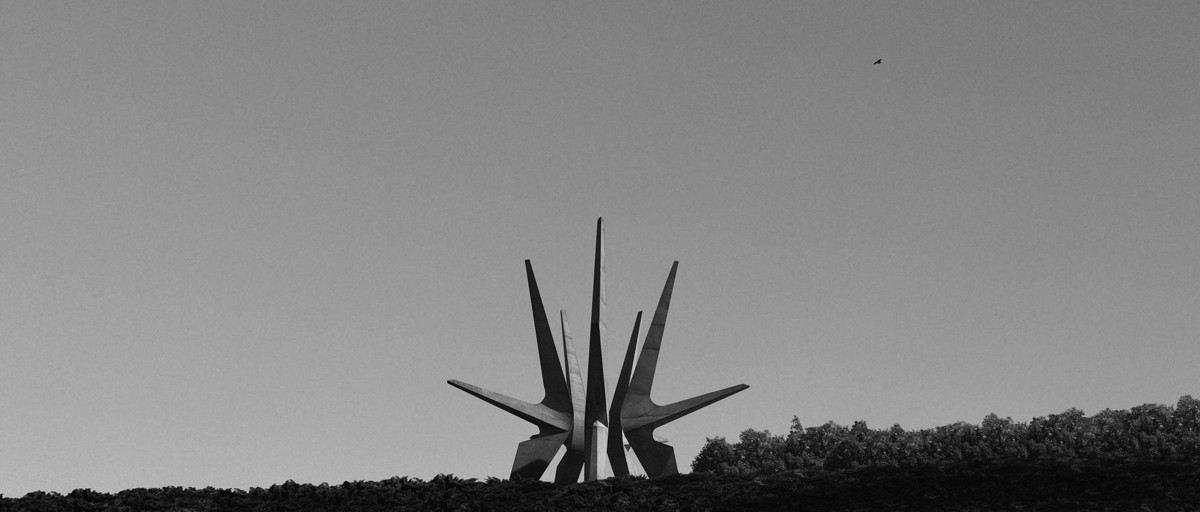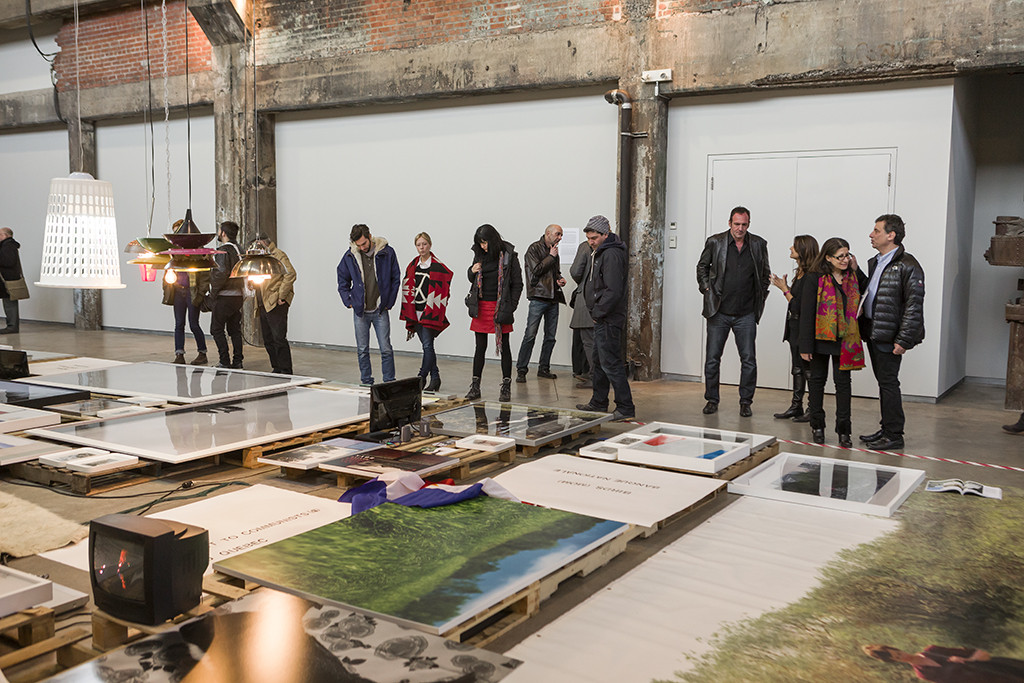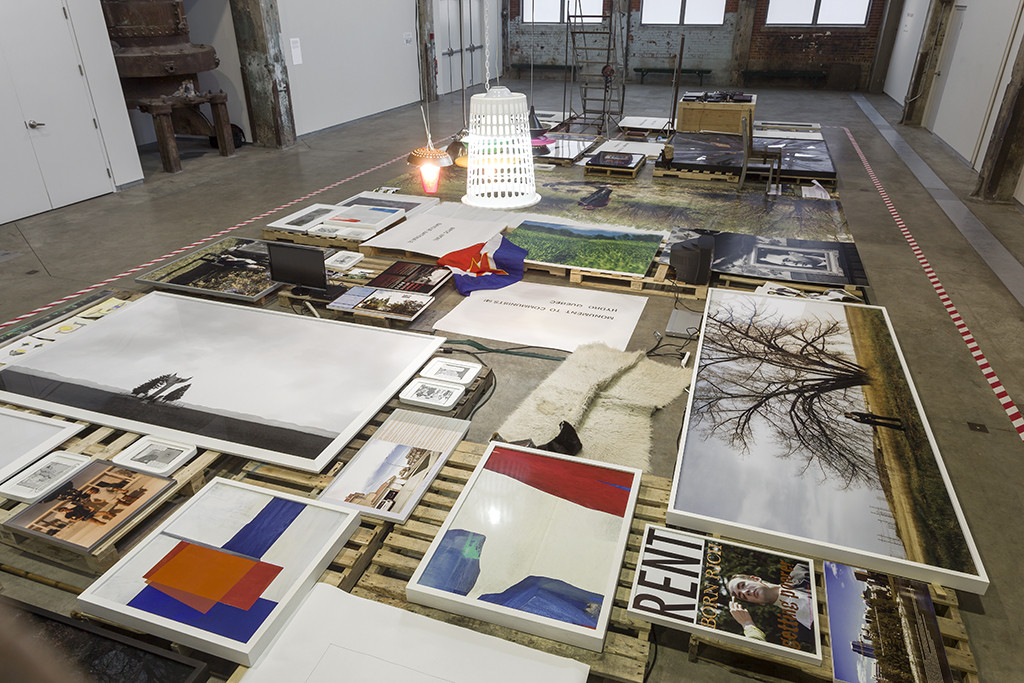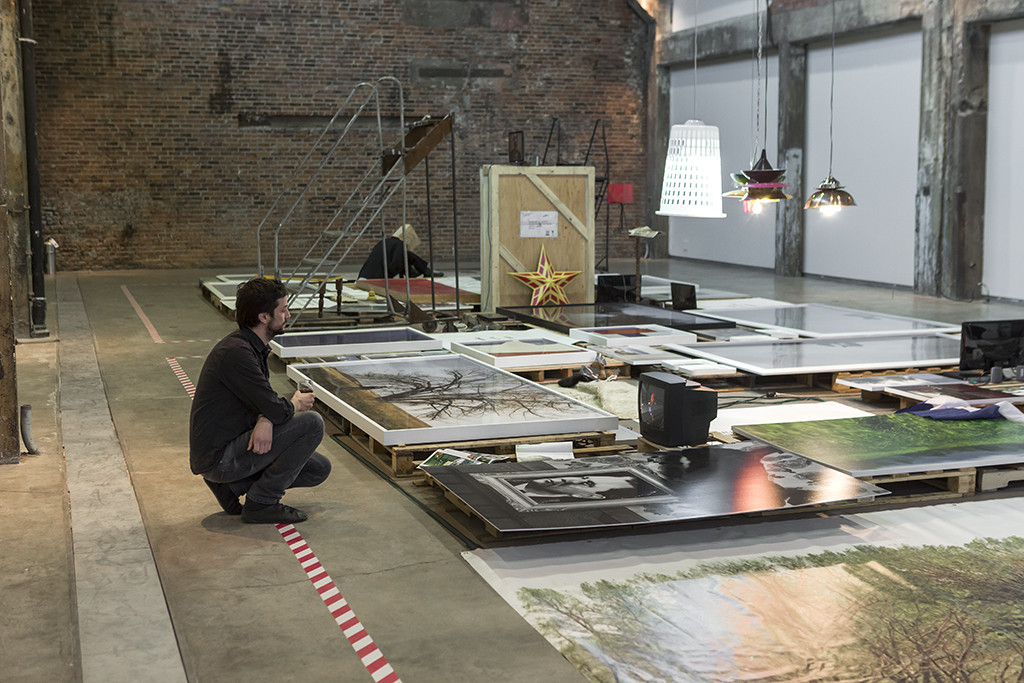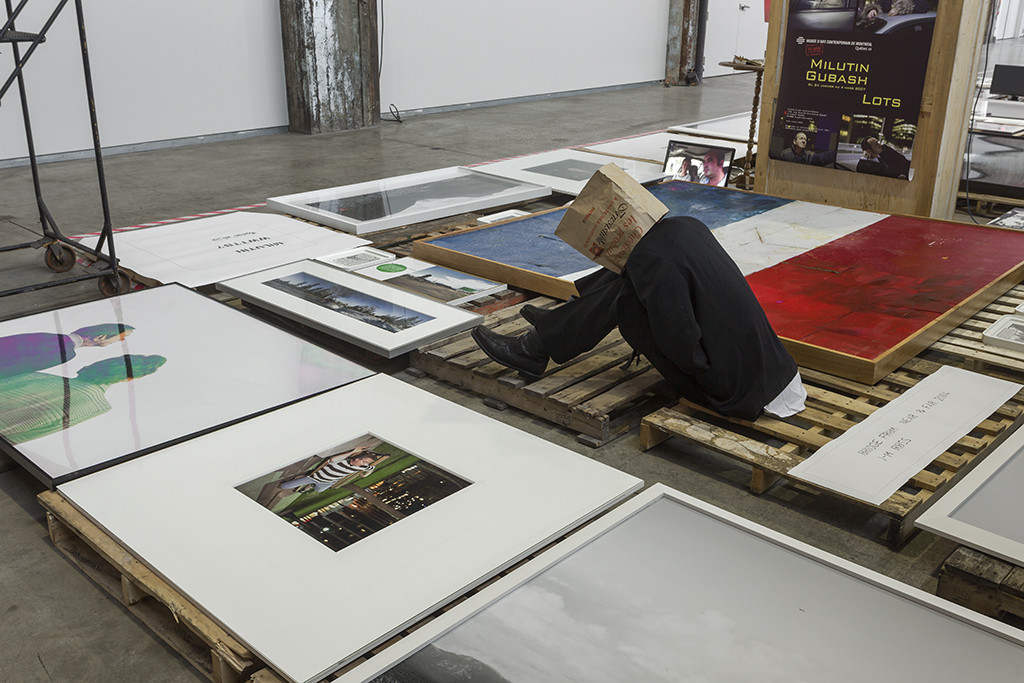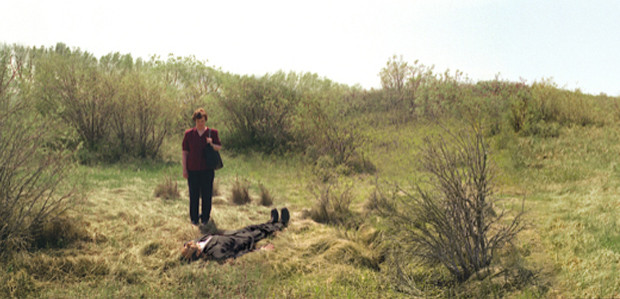 Curator: Caroline Andrieux
Milutin Gubash's In Union is a site-specific installation conceived especially for the Darling Foundry's particular space and context. The exhibition draws its strength from several coincidental events in the artist's professional life: the departure from his studio at the Darling Foundry, which he had kept since 2009; the end of an exhibition cycle presented in 5 different locations across Canada, in a less than 2-year interval; the production of a first mid-career monographic catalogue.
This alignment of events led Milutin Gubash to question the pressure exercised by the art world, which forces the artist to constantly produce new works. His response is an exhaustive compilation of all his works, in the form of a non-chronological index of videos, photography, paintings, performance documentation, etc. Spread out on wooden pallets on the ground, they are dotted with objects from the artist's studio, either functional or inspirational. With the help of self-supporting ladders, offering a surveying vantage point, the public – including the artist – can see the totality of a life of production and interrogate the relevance of its materiality.
Exhaustively presenting all the works of a single artist might well be the opposite of a 'curated' show, since the curator chooses a perspective, a viewpoint, which therefore implies choosing certain works to back up the claims he is making. It is probably as a reaction to this principle, after a number of exhibitions following upon each other in close succession within a short span, that Milutin Gubash decided to exhibit the totality of his output.
This accumulation, looking pathetically like merchandise in transit in an airport hangar, or a contemporary art museum storage space, constitutes Milutin Gubash's critical response to the frantic rhythm of art market production, a compulsive attitude always seeking to fill the void.
Milutin Gubash
Born in Novi Sad (Serbia), Milutin Gubash has been living in Montreal since 2005. His work has been shown on a number of occasions in Quebec, Canada, the United States, as well as in Europe.
More about
Novi Sad, Serbia
Montreal, Canada

Curator
Caroline Andrieux