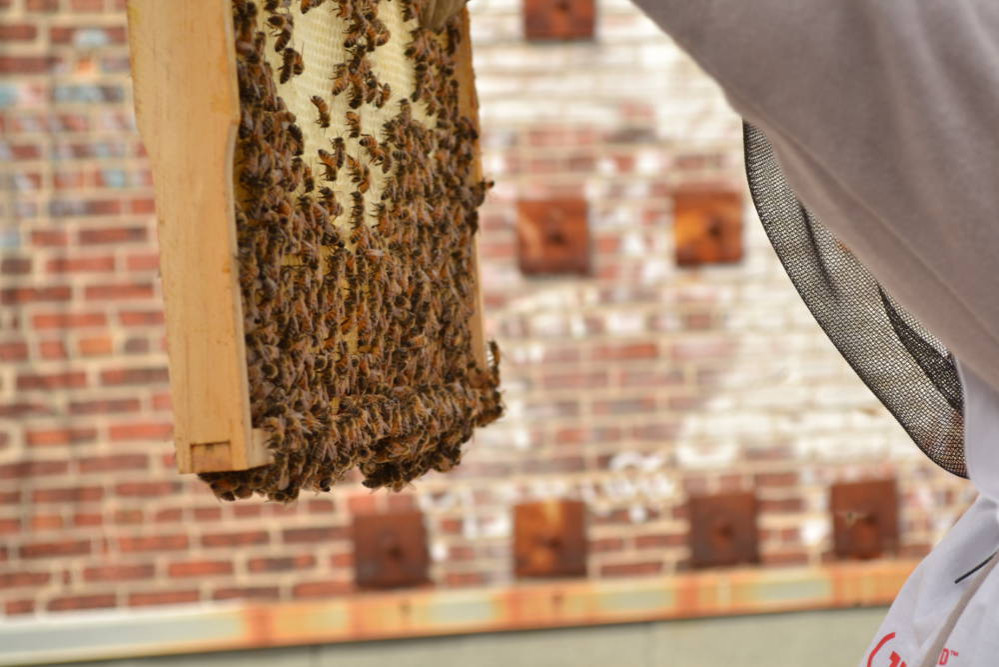 The Bees of the Darling Foundry
Come and celebrate with us the inauguration of the beehive that the collective Les aiguilles tournent à l'envers has set up on the roof of the Darling Foundry. You can taste the first harvest of honey, learn about the bees and celebrate with a series of activities that connect art and nature.
Activities :
-Tasting of the Foundry's honey and sale of collectors editions and normal pots.
-Presentation "ABC of bees" by Alice Berthe.

-Immersive sound experience by Félix-Antoine Morin.*

-Presentation of a scientific-graphic-artistic book by Quentin Sixdeniers & Adrien Leroux resuming the project and presenting urban agriculture and artists who have worked with bees.  

-Exhibition of photos of the hive by Kevin Gravier.

-Videoart by Quentin Sixdeniers.


*With the technical support of 
7 pm to 10 pm
Place publique