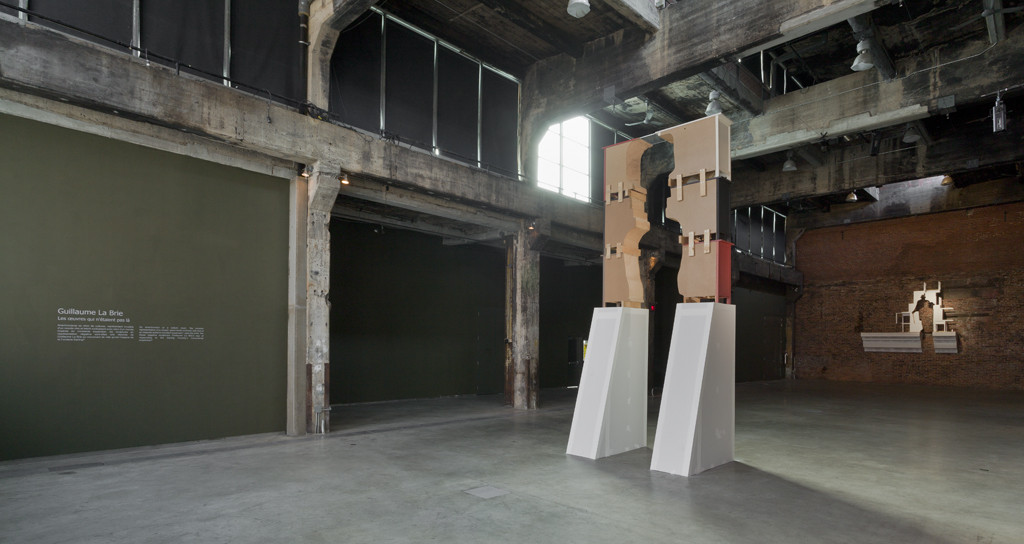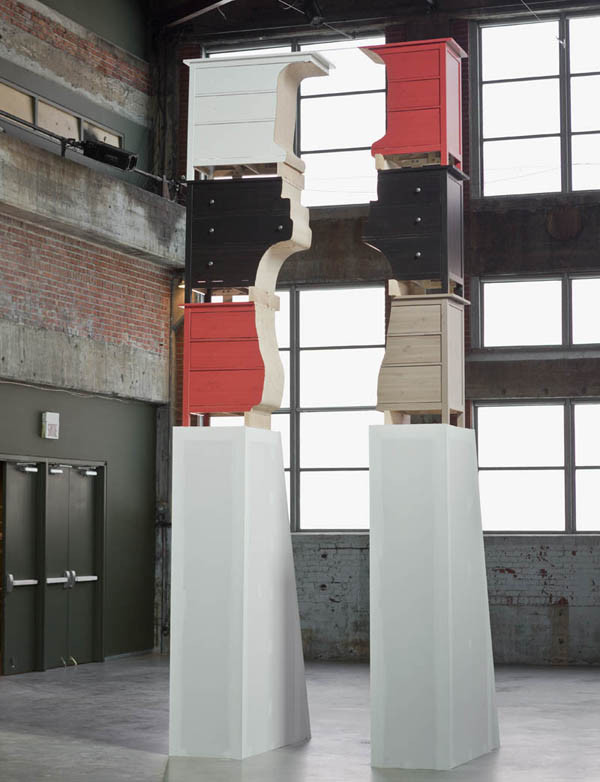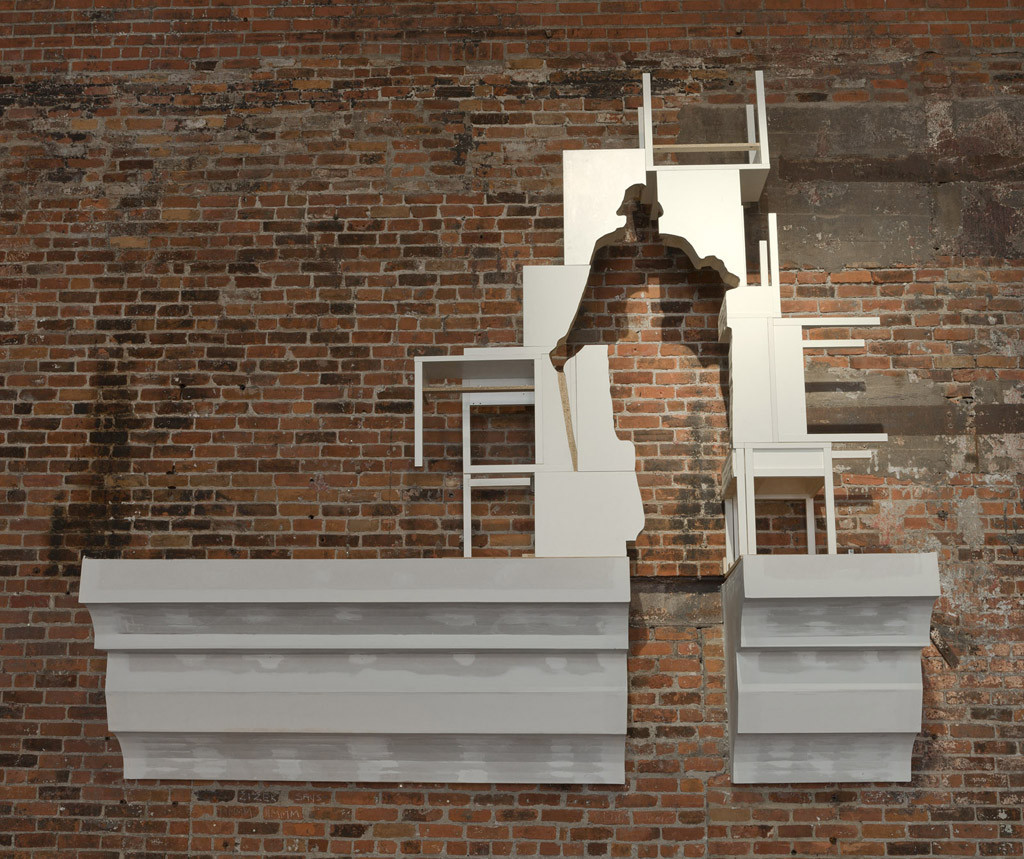 Guillaume La Brie uses a stratagem of economy to represent two monuments of art history observing each other despite their own absence in the large industrial hall of the Darling Foundry. The outline of George Washington, placed overhead on a ledge serving as pedestal, is cut out of an organized, prefabricated pile-up of white furniture on the tall brick wall. Facing it in opposite symmetry, a totem of stylish dressers, "mass produced" in plywood and piled up on top of each other, harbour in their uniform center the cutout of the raw shape of a Moai sculpture from Easter Island. As anachronism or a culture clash, "the invisible representative of a closed, spent world contrasts with that of an imperial world in constant expansion", says the artist. Are these negative sculptures Guillaume La Brie's way of responding to the Darling Foundry's monumental emptiness?
Guillaume La Brie
Currently living and working in Montréal, Guillaume Labrie graduated with a Masters in Visual Arts & Media from UQAM in 2007.
Since 2002, Guillaume La Brie has shown his work in several exhibition spaces in Quebec, such as Skol, Circa, B-312, Clark in Montreal and Axenéo 7 in Gatineau. He has also taken part in several group exhibitions, international residencies and events, such as those organized by Pique-Nique.
More about
Montréal, Canada