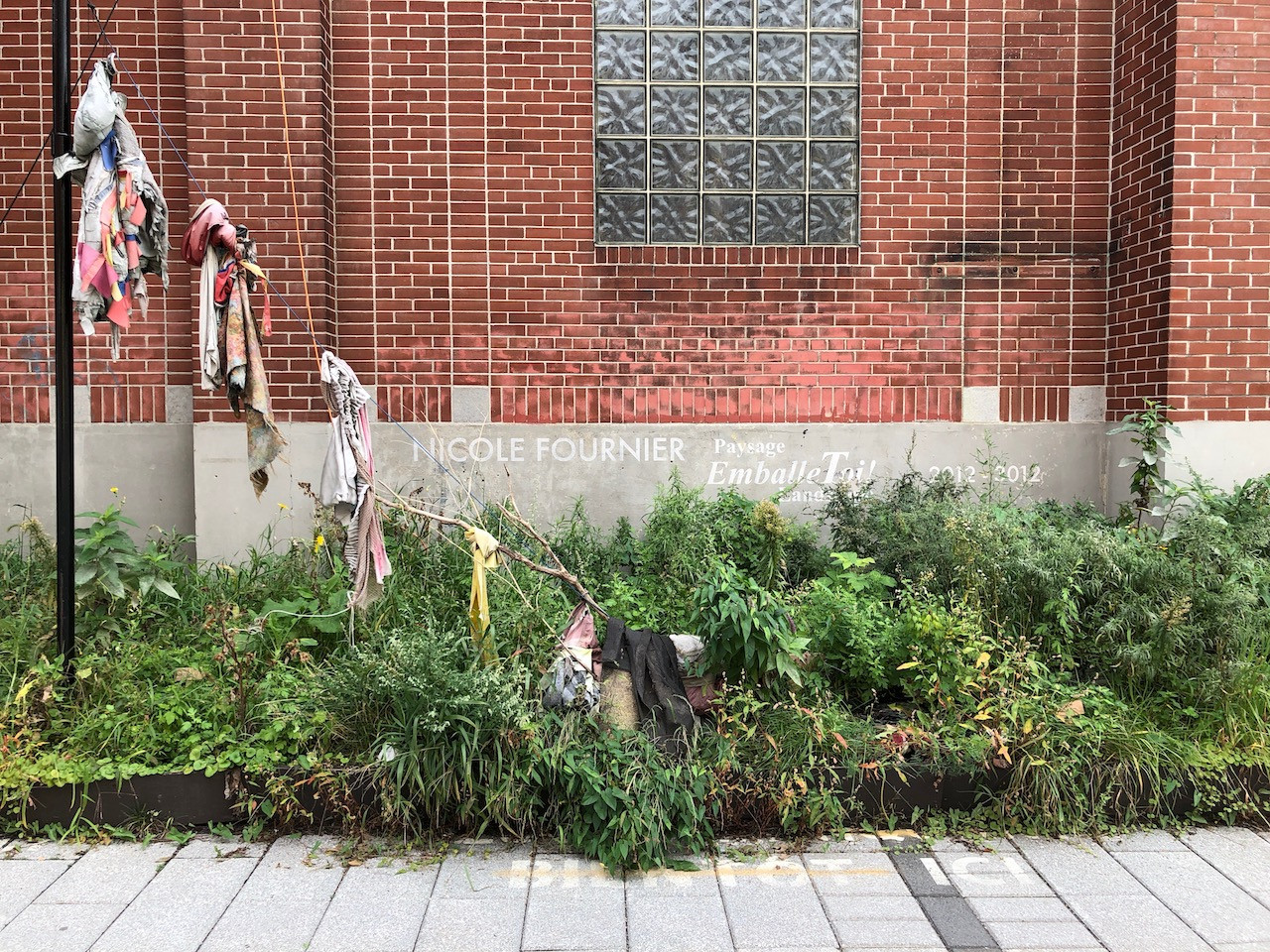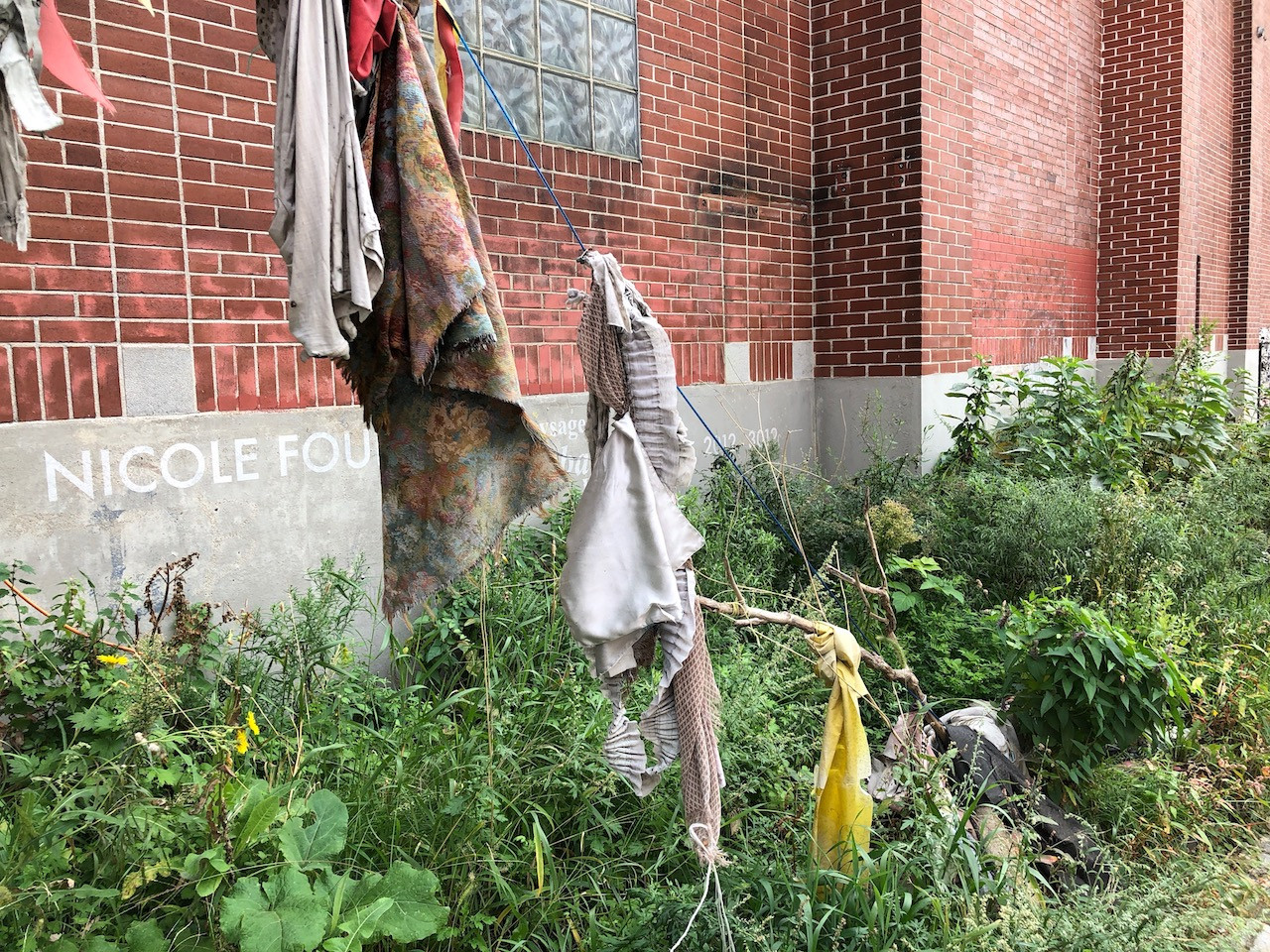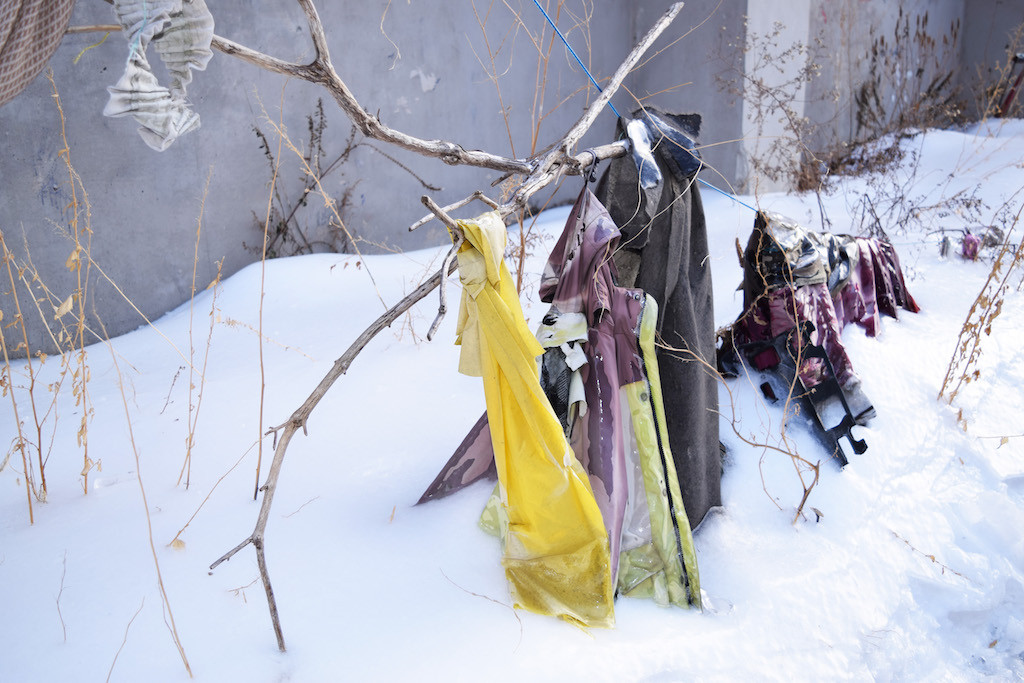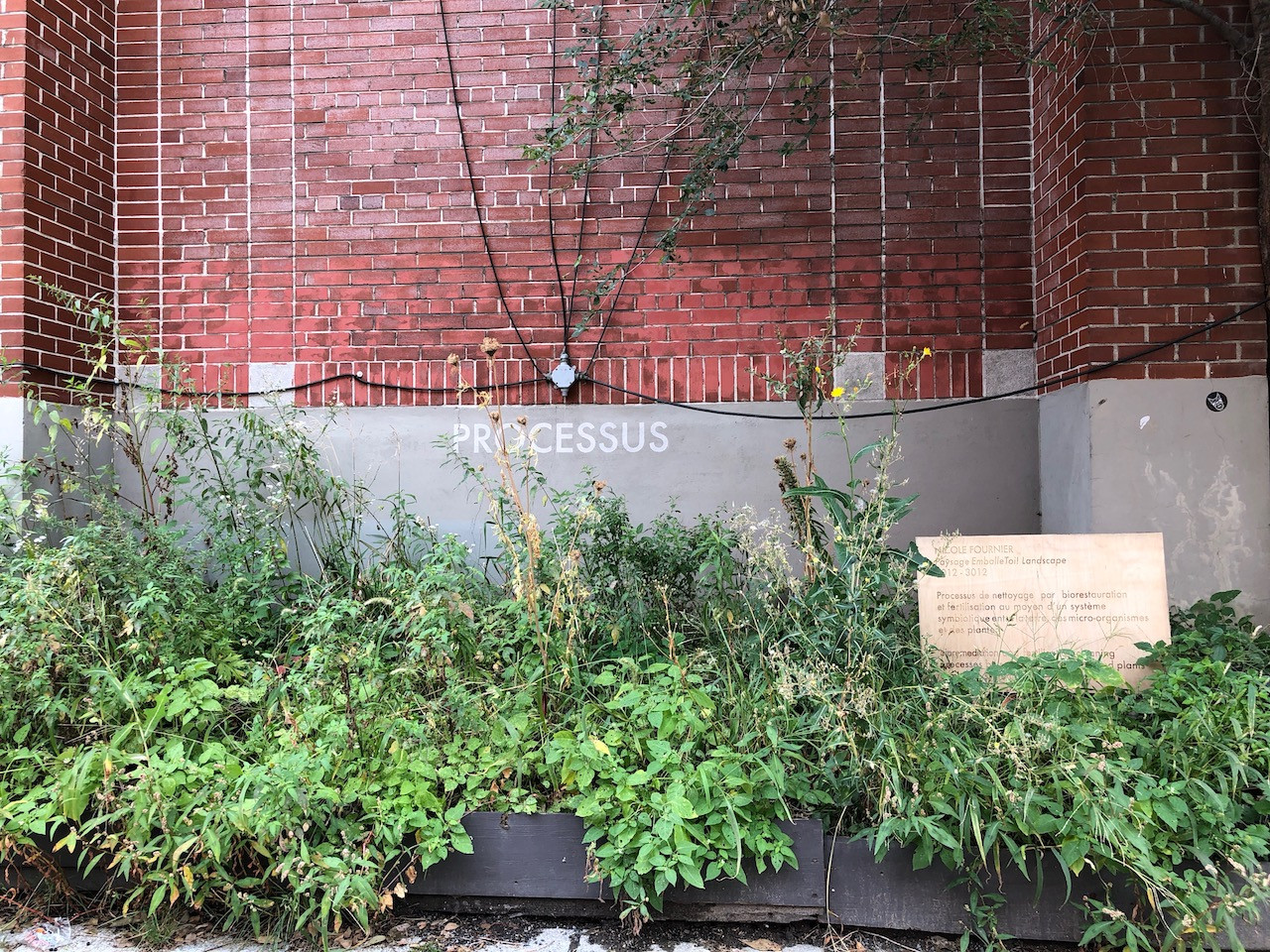 Nicole Fournier's artistic practice is based on interdisciplinarity, weaving together aspects of public art, participatory performance, collaboration, cultural mediation and ecovention. 

The concept of ecovention applies to an intervention in eco-art, which results in positive outcomes for degraded ecosystems. Such a concept is at the core of EmballeToi! Landscape, an installation that Fournier presents on the Darling Foundry's Place Publique for the next thousand years. In this extremely durational performative work, the artist compiles several gestures contributing to the decomposition of synthetic fabrics made out of petroleum and commonly used in the making of winter coats. Fournier first collects samples of these second-hand fabrics to bury them under a mixture of clay, sand, humus and compost. As part of the group exhibition The House of Dust d'Alison Knowles, she performed such actions of landfilling on the Place Publique in June 2017. Fournier thus activates a peculiar cleaning process through bio-remediation and fertilization: synthetic textiles are transformed into a new ecosystem hosting micro-organisms, insects and a biodiversity of native plants (goldenrod, aster, agastache, mint, artemesia, motherwort, yarrow, ground elder, jerusalem artichoke, morning glory, chenopodisceae, convolvulaceae, etc.).

Since 2014, the EmballeToi! project has gone through several iterations in various locations in Montreal: in front of the Épicerie solidaire in the Pointe-Saint-Charles neighborhood, on the roof of the Maison de la Culture Côte-des-Neiges, in the Hodge-Place Benoît neighborhood in district Saint-Laurent, as well as in Nicole Fournier's own backyard. The work presented on the Darling Foundry's Place Publique stems from this latter installation which was entitled EmballeToi! Clothesline and in which Fournier had started the bio-degradation process of second-hand winter coats in her private garden. In this respect, EmballeToi! Landscape is characterized by the adaptation and transfer of an artwork from a residential to a public space. Passersby will be able to follow the transformation of the work throughout the seasons, year after year, until year 3012.
The installation is possible thanks to the generous support of Hydro Quebec.

Nicole Fournier
Fournier has taken part and exhibited in artist-run centres in Quebec and in Canada, such as La Centrale Powerhouse, Articule, Verticale and Latitude 53. Her work is supported by the not-for-profit organization InTerreArt, which she founded in 2008. InTerreArt engages multiple actions in partnership with community and environmental organizations, as well as in direct collaboration with neighbours and citizens. The organization is a partner of the City of Montreal for its Sustainable Development Plan and it supports the Agenda21C from the Quebec Government. Fournier holds a B.F.A from Concordia University and is a graduate from McGill university in environmental studies.