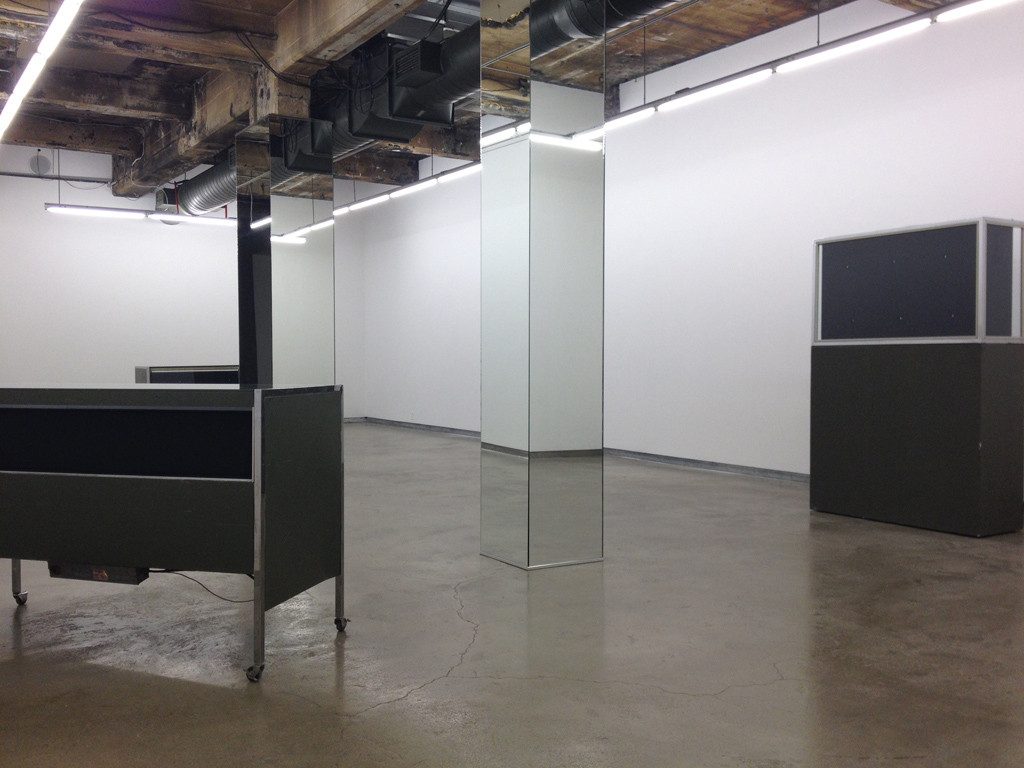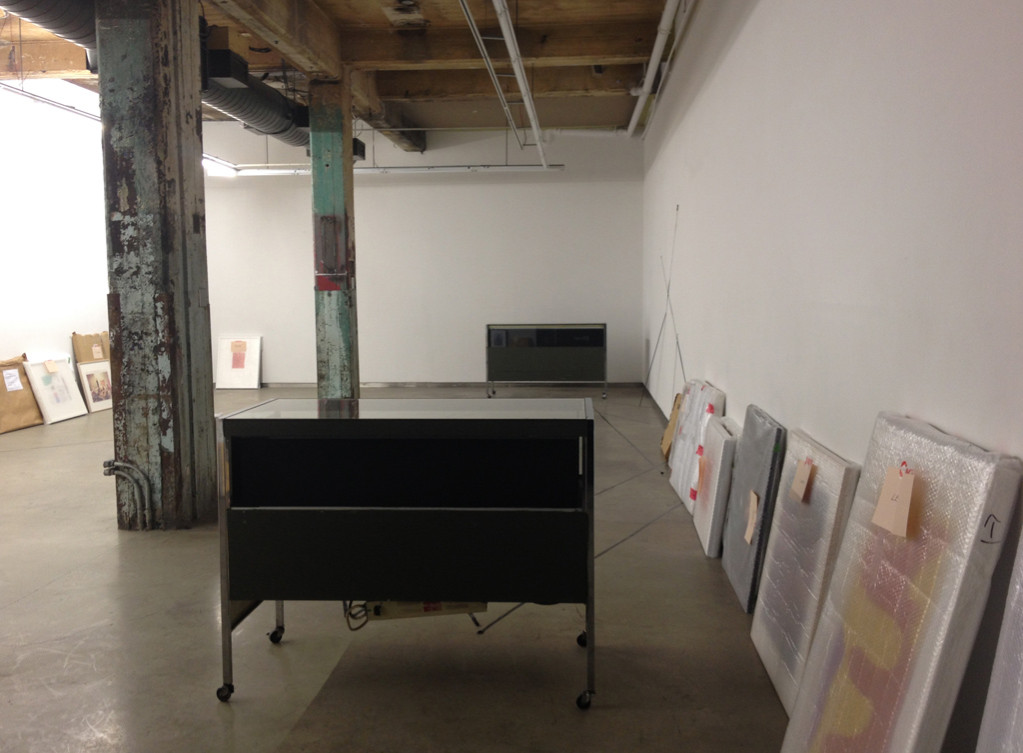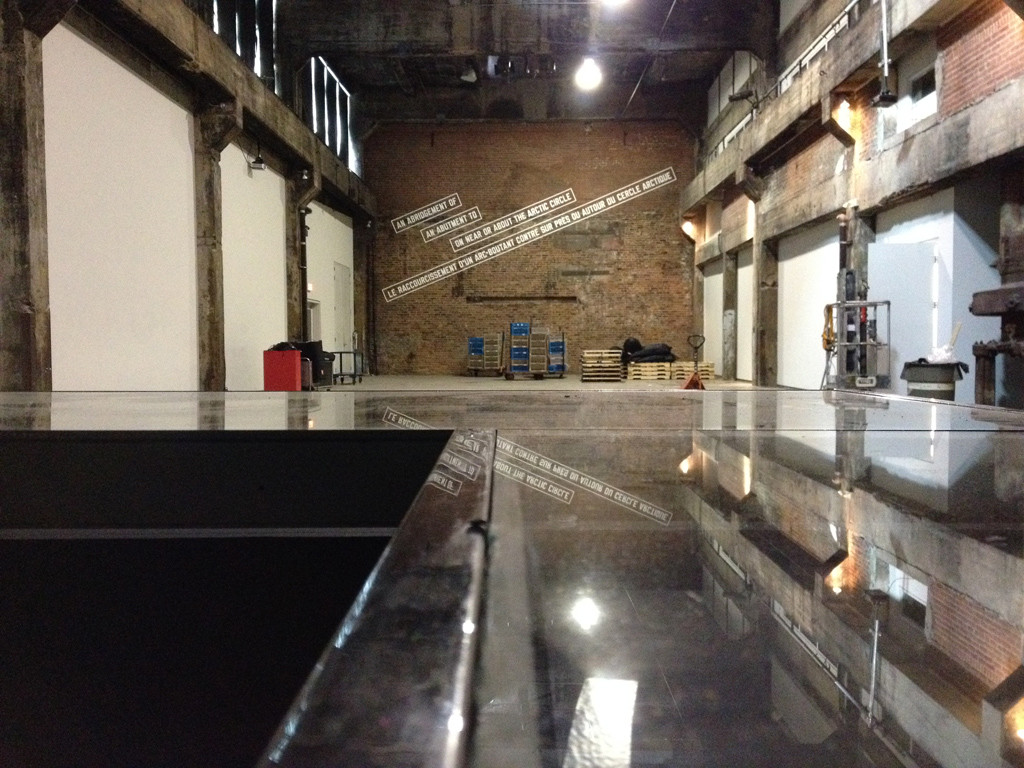 Sarah Greig
Sarah Greig's practice begins in drawing, in a history of a line, visual evidences of a working methodology. Out of actions, she uses processes of making to dictate form, conveying experiences on a scale of one-to-one equivalences - notations.
Picture Transition (Display Camera)
Picture Transition (Display Camera) is an in situ performance at Darling Foundry in Montréal, in operation and on view since 2013. The Darling is a particular kind of studio, a blend between private workspace and public engagement, a place of work that is also a place of display. Providing this privileged view on artistic production to others is in large part how the Darling supports its artists. During her residency, Sarah Greig creates photographs with a set of portable display cases found on site, which she transformed into pinhole cameras. The Display Cameras are the same size and shape as the area of display, filling it up entirely, shifting what's on view. At the Darling, she occupies the activities around artistic production - open houses, studio visits, public viewings, fundraising events, gallery rentals, and the like – interventions to explore the idea of support: the space it covers, how it backs an artwork, and how it holds certain things in place instead of others.
Biography
Sarah Greig holds an MFA in Open Media from Concordia University and a BFA from Nova Scotia College of Art & Design.
Recent exhibitions
2012

Conference Piece: At a Distance Decided By the Spokesperson for Institutions by artists, in collaboration with Vincent Bonin and Thérèse Mastroiacovo, Simon Fraser Université, Vancouver.
Galerie Thomas Henry Ross Art Contemporain at Galérie B-312, Montréal, a commercial pop-up gallery occupying a not for profit artist run centre during its off-season.

2011

A Group Show, Silver Flag, Montreal
Ordinary Language, Modern Fuel, Kingston, Ontario, Curator: Michael Davidge
Reading, Writing, Homeland Gallery, Portland, USA, Curator: Lisa Radon

2010

More Different Than Same, Optica, Montreal