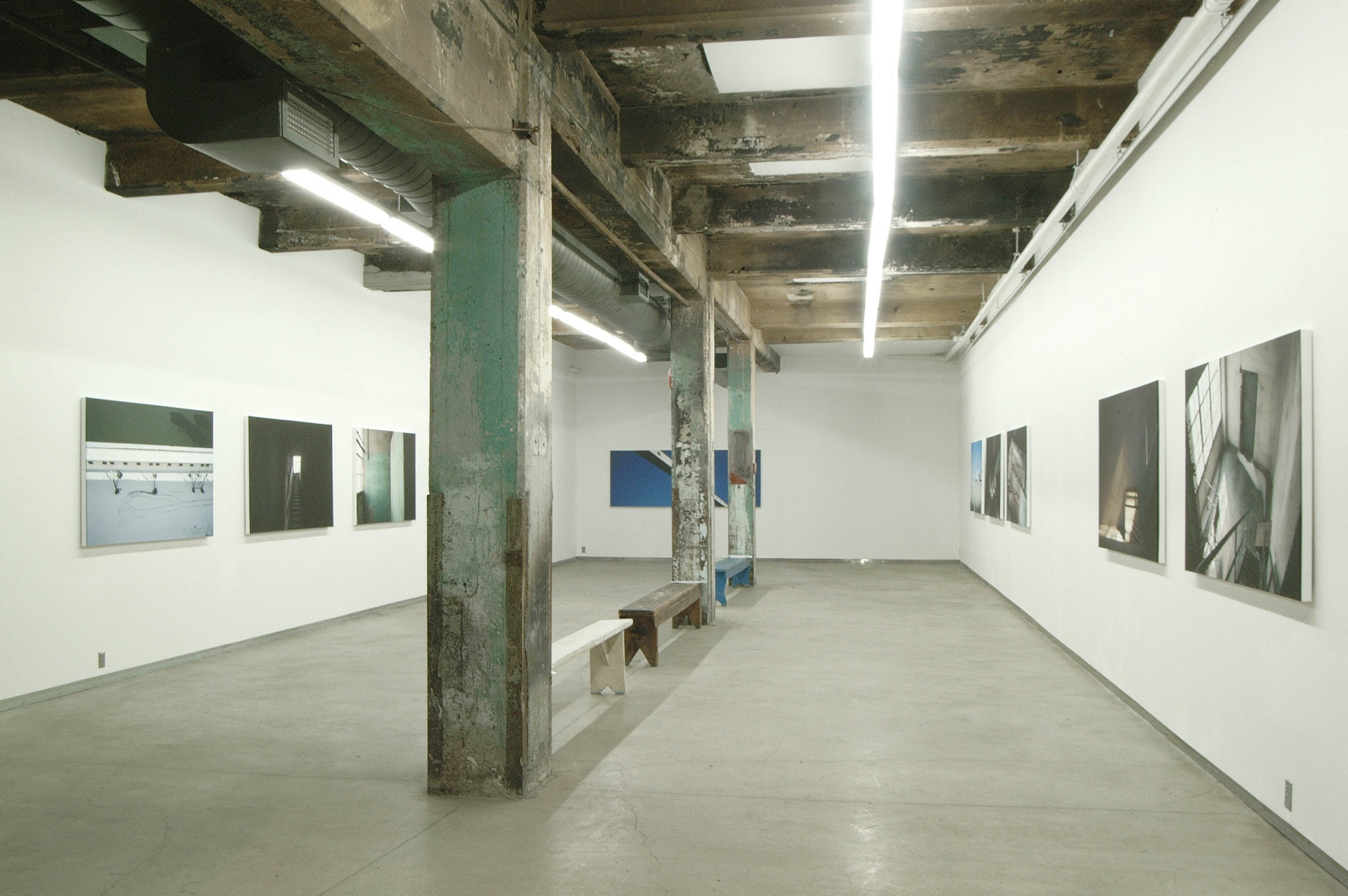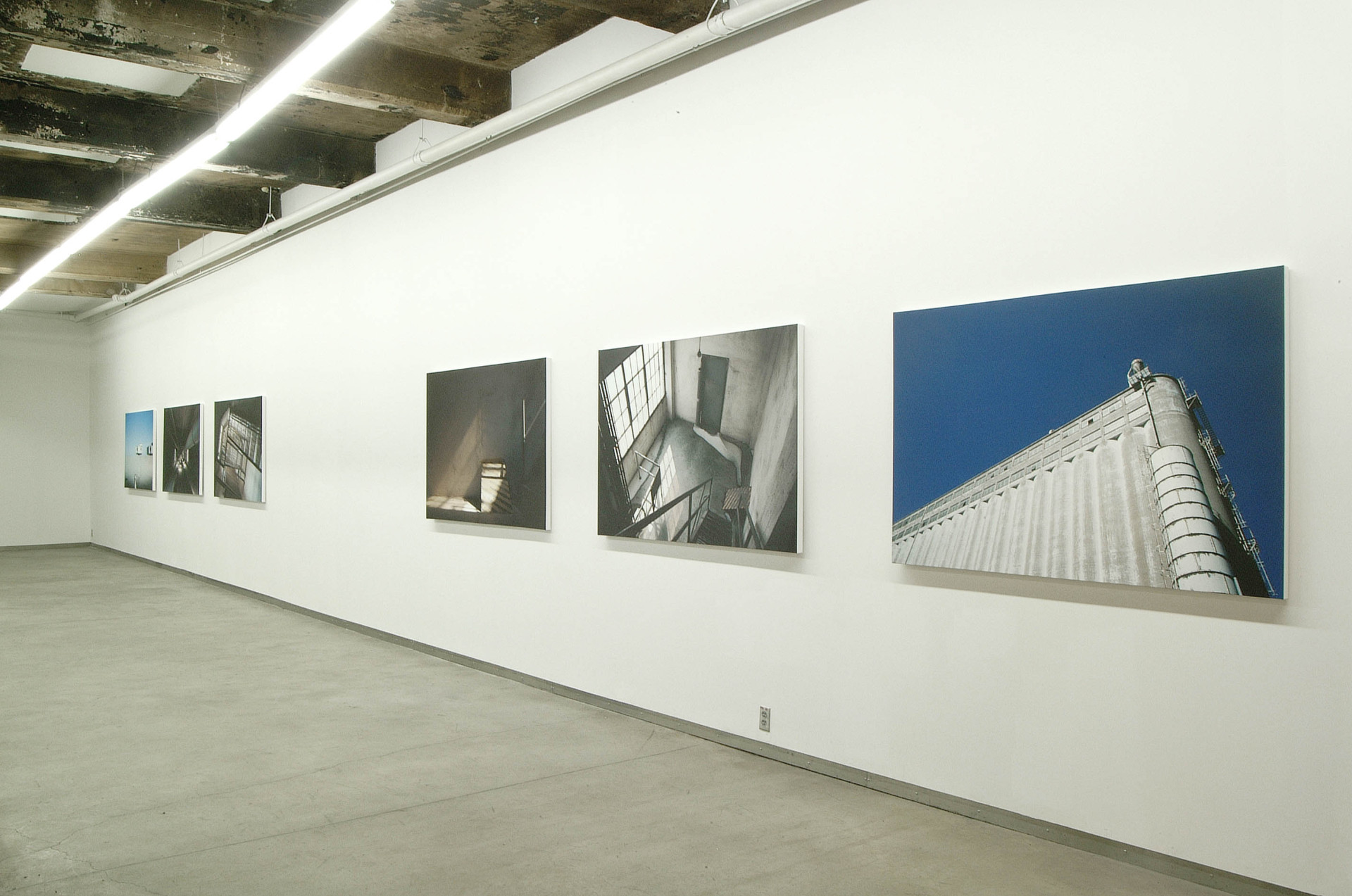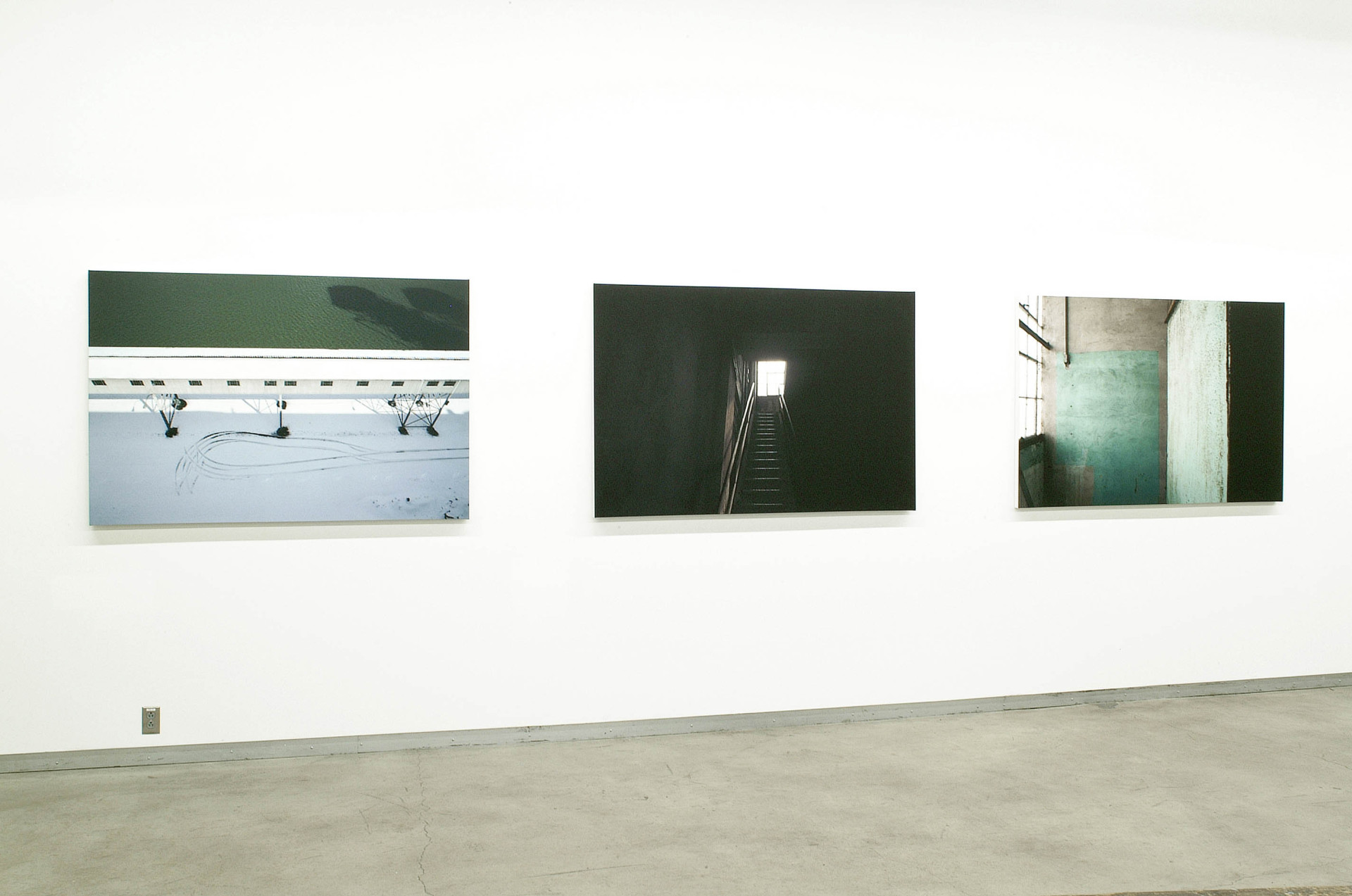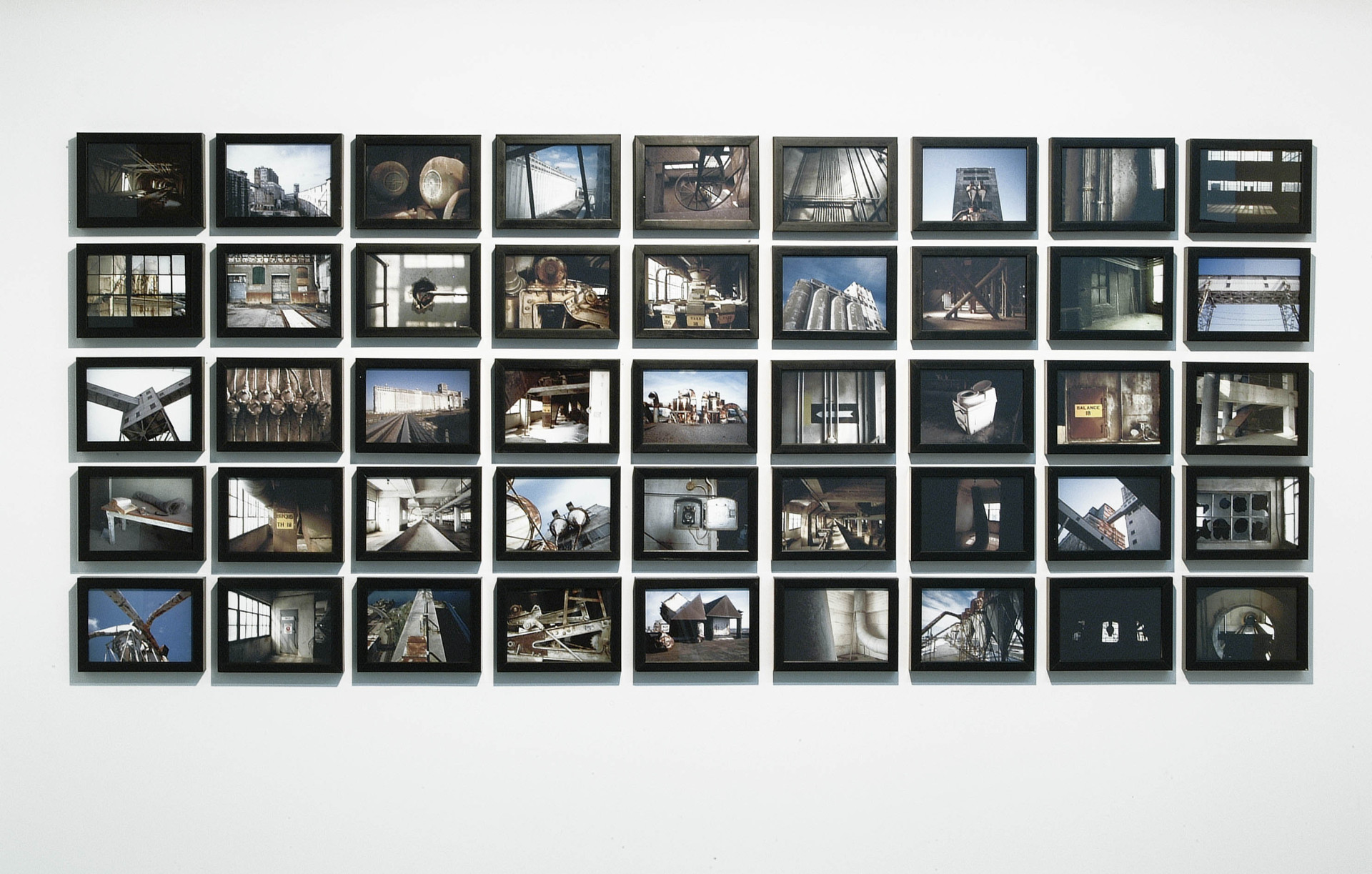 The reverence Quartier Éphémère has for silo n°5 has been omnipresent since the founding of the association at 16 de la rue Prince. That majestic and emblematic industrial building, facing the front of the since-demolished entry to the art center, has inspired a number of artists*. In entrusting photographer Diana Shearwood with the initiative to photograph the grain silo, Quartier Éphémère did not want a mere documentary reportage. Over the course of a two-year residency, Shearwood was given free access to the structure and was free to pursue a personal interpretation of it**. A selection of a dozen of these color photographs was made from more than 500, and these were printed in large format on an industrial support made of vinyl***. Privileging an intimate perspective over an objective approach, the photographs of Diana Shearwood offer us an enigmatic interior tour of the building, revealing its sheer massiveness and preserving its magic.For the last six years, Diana Shearwood has worked on a series of photographs based from an architectural theme; the transformation of the urban landscape and its modern ruins. Acting as an informed guide, she proposed another reading of these abandoned sites, old industrial factories and dilapidated California motels. Effectively, she has transformed these environmental studies into true still-lives. The first series of photographs from 1998 and titled Zone retraced the metamorphosis of a vacant industrial building into a place of high technology, covering the layout of the Discreet Logic workspace in the faubourg des Récollets.
* Projections, Atelier in situ, Panique au Faubourg, Tartarus, Thomas Macintosh
** In the framework of Silophone project with the friendly participation of the Port of Montréal
*** This is known as Tyvek, which is frequently used as an insulation material in construction.
Diana Shearwood
Diana Shearwood lives and works in Montréal. Her work has been shown in solo exhibitions at le mois de la photo à Montréal, Galerie Eric Devlin and Galerie Luz in Montréal, Stephen Bulger in Toronto and in various group exhibitions, including Le printemps du Québec à Paris, Usines Éphémères, Québec à New-York Silophone, the Kitchen and at Western Front, Vancouver. 
More about
Montréal, Canada