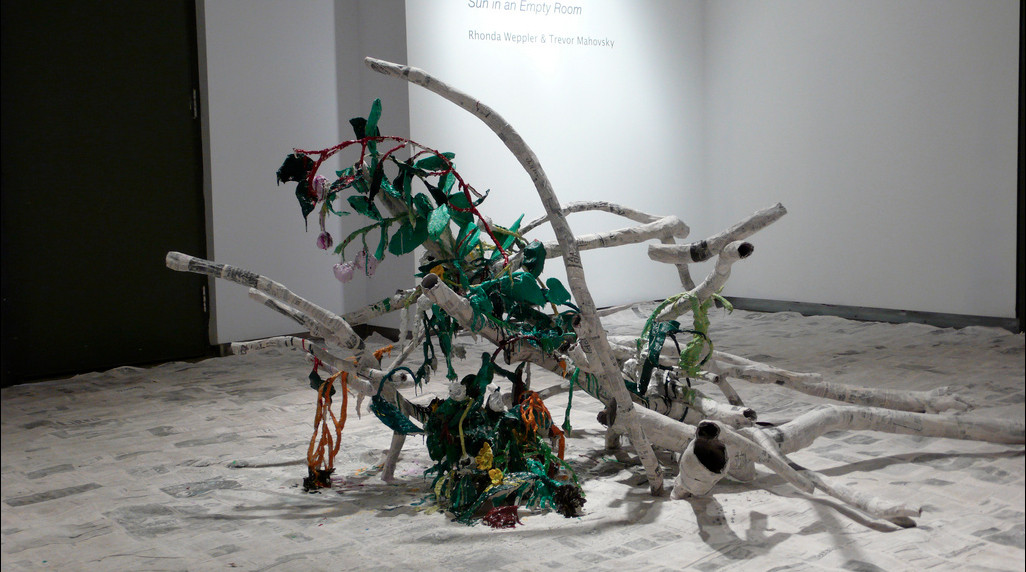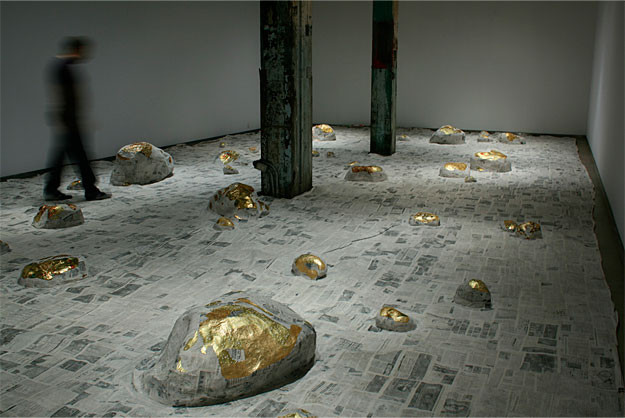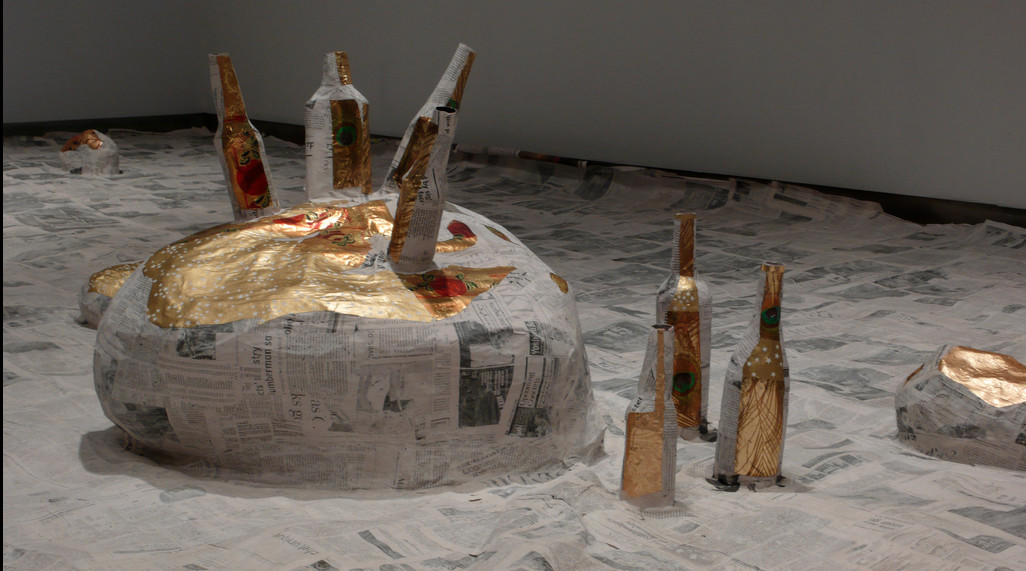 Vancouver-based artists Rhonda Weppler and Trevor Mahovsky continue to develop their study of sculpture as a living entity following their previous series producing tinfoil casts of cars. Their work at the Darling Foundry is comprised of mutating sculptures of unpredictable forms that live at the mercy of the artists and the exhibition space. Made of papier maché, flour, water, and pigment, these submissive sculptures are, over time, coloured, blanched, scarred, and layered, evoking the effects of transitory phenomena and leaving room for the interpretation of illusory objects. Thus the recognisable form at the basis of each piece grows unrecognisable and 'aformed'. This evolution becomes a minimalist narrative that grates against the creative process; it is a deformation of the work. The deconstruction will continue after this show at other exhibition spaces throughout 2009.
Rhonda Weppler & Trevor Mahovsky
Rhonda Weppler and Trevor Mahovsky collaborate together since 1993 and have exhibited their work in Canada, USA and Japan. They were nominated for the prestigious Sobey Art Award in 2009.