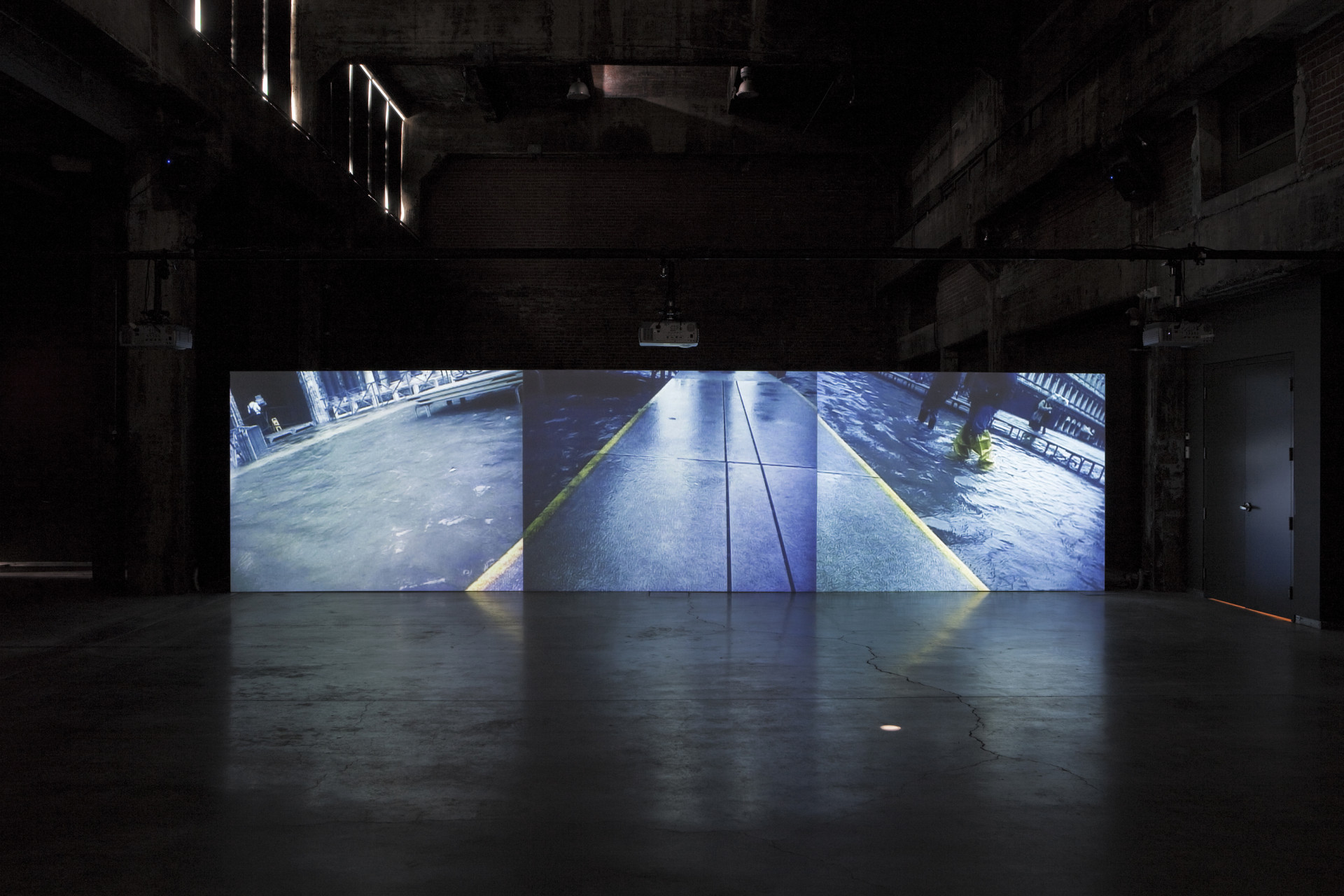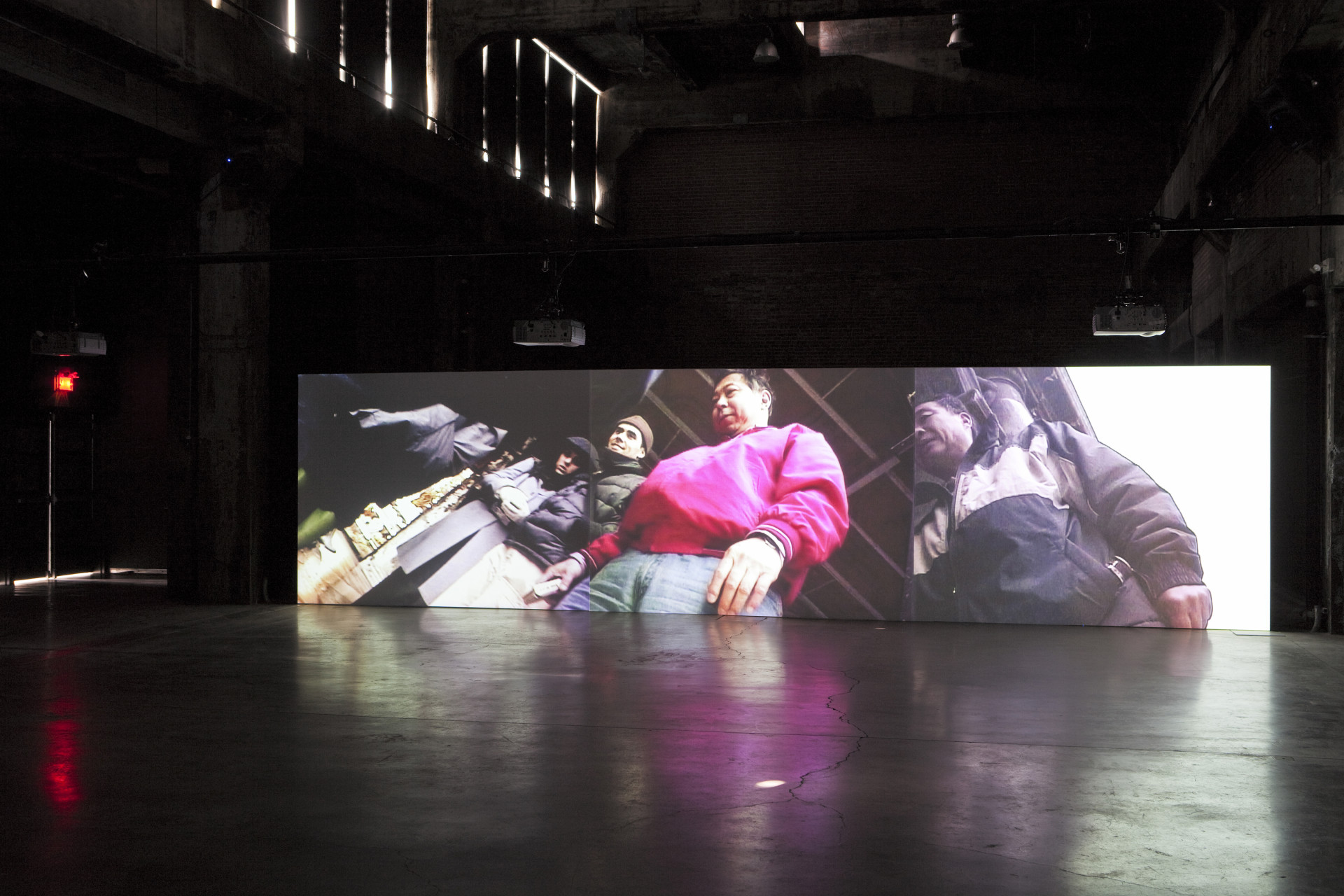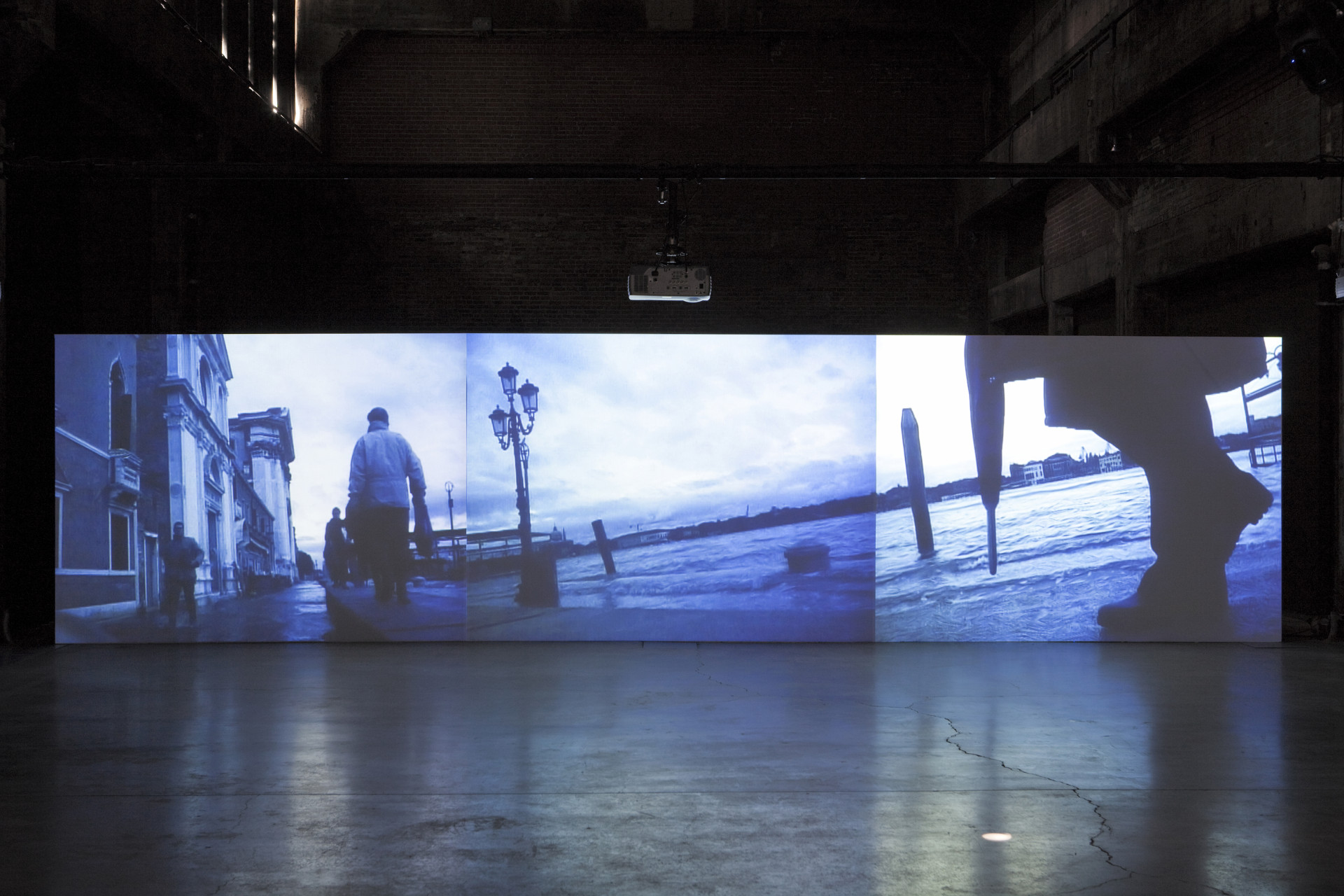 Video installation, 2005
Waiting for High Water invites the spectator to take an amazing walk through Venice at acqua alta. A triptych projection in the Darling Foundry's large gallery, the images from this experimental video installation were filmed by three small cameras affixed to the head of a Jack Russell Terrier named Stanley, while harpsichordist Alex Weimann's music was synched to its gait. We are forced to discover the mythic Venice, "See Venice, then Die", through the eccentric, chaotic eye of three cameras mounted on an animal that is never shown. With the water level rising and our line of vision lowered, Venice— with her residents and throngs of tourists in tow— takes on a dizzying perspective.
Waiting for High Water follows From Here to There, a video installation filmed by a camera-toting Stanley on the snowy banks of the St. Lawrence, that was presented at the Canadian pavilion for the 50th anniversary of the Venice Biennial in 2003.
Jana Sterbak
Jana Sterbak is a Canadian artist born in Prague in 1955. She received a baccalaureate in Fine Arts from Concordia University in 1977. 
She is famous for her works made of meat, chocolate, sweat: I Want You to Feel the Way I Do… (The Dress) (1984–85), Vanitas: Flesh Dress for an Albino Anorectic (1987), Remote Control (1989), and others.