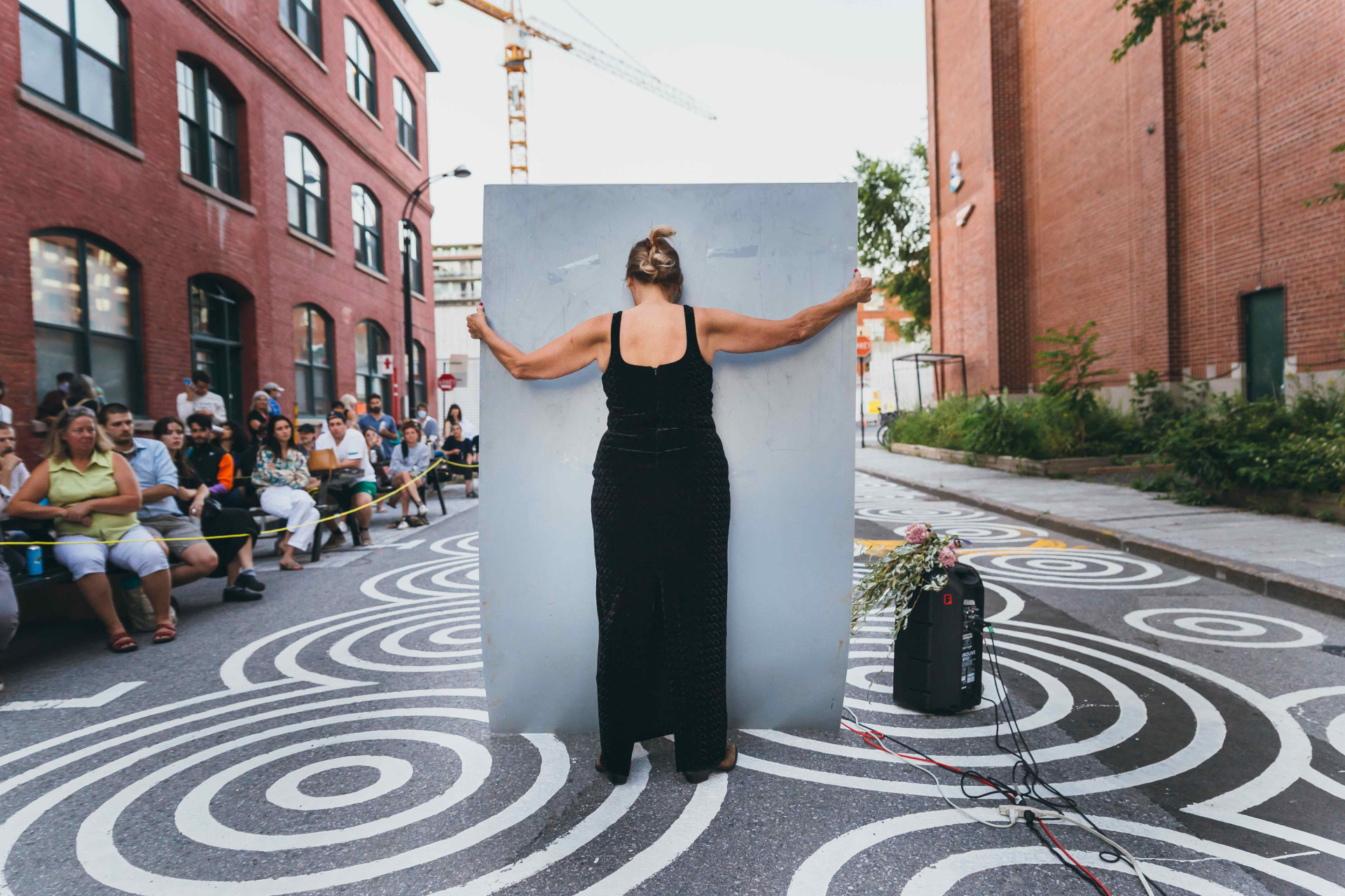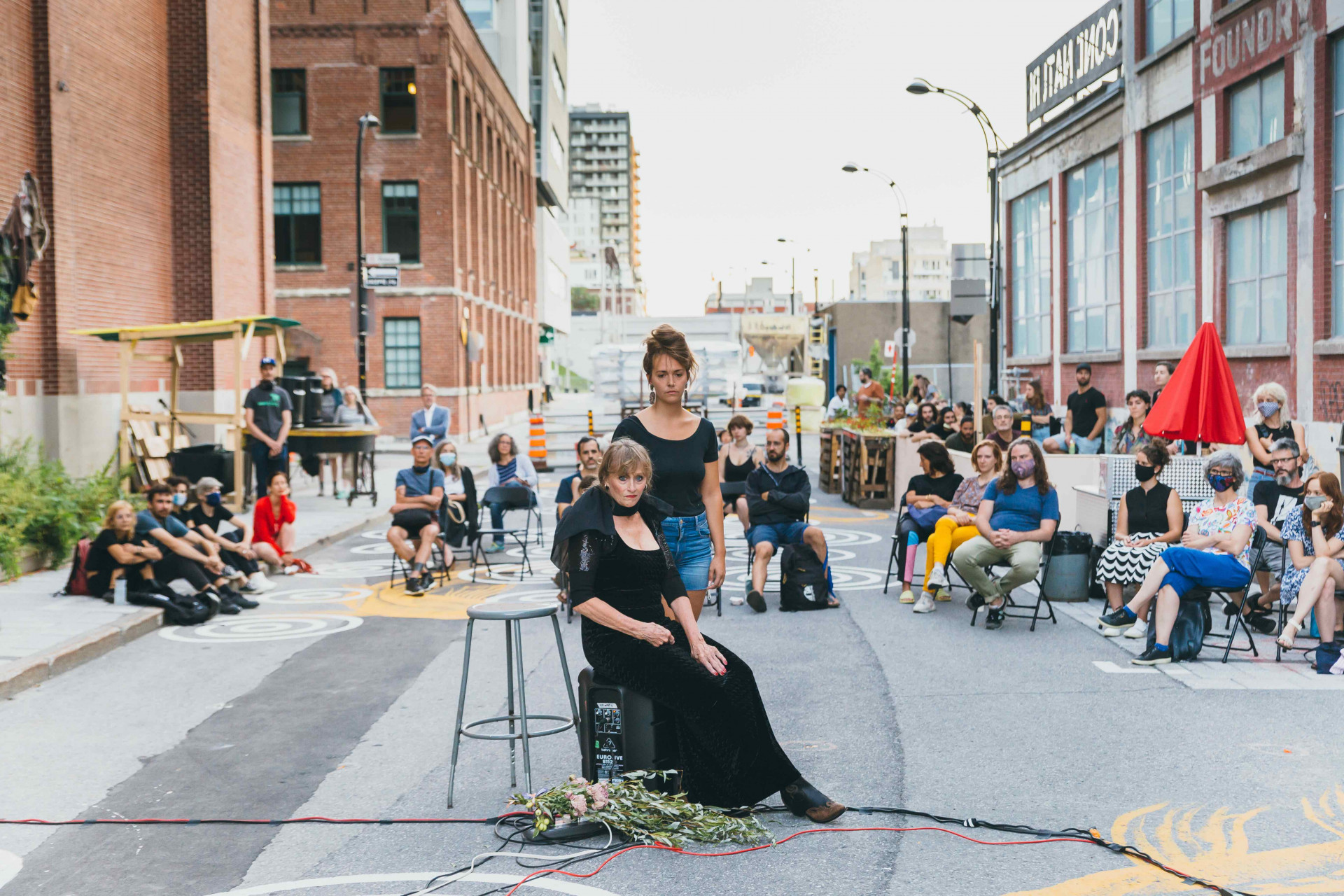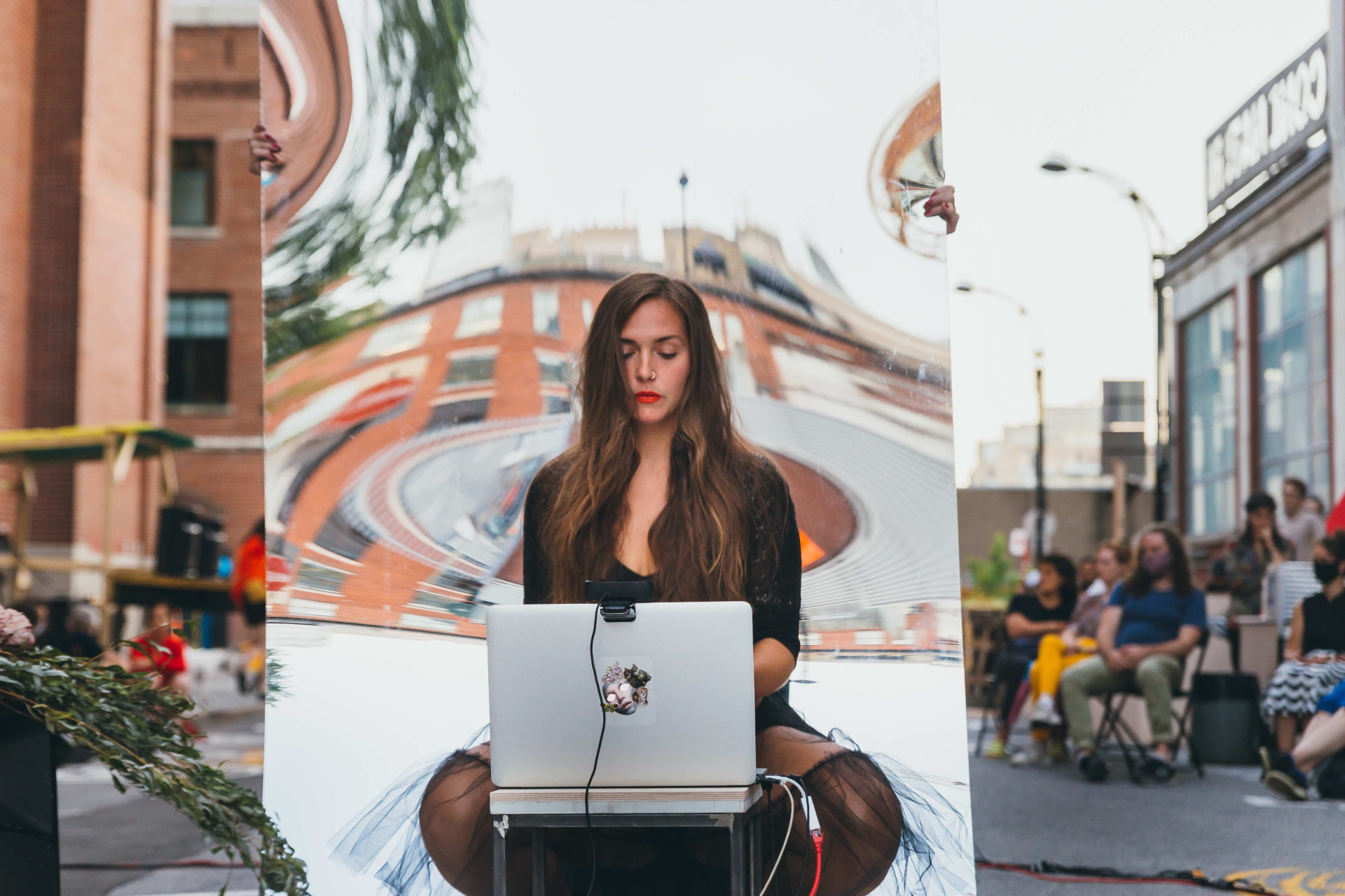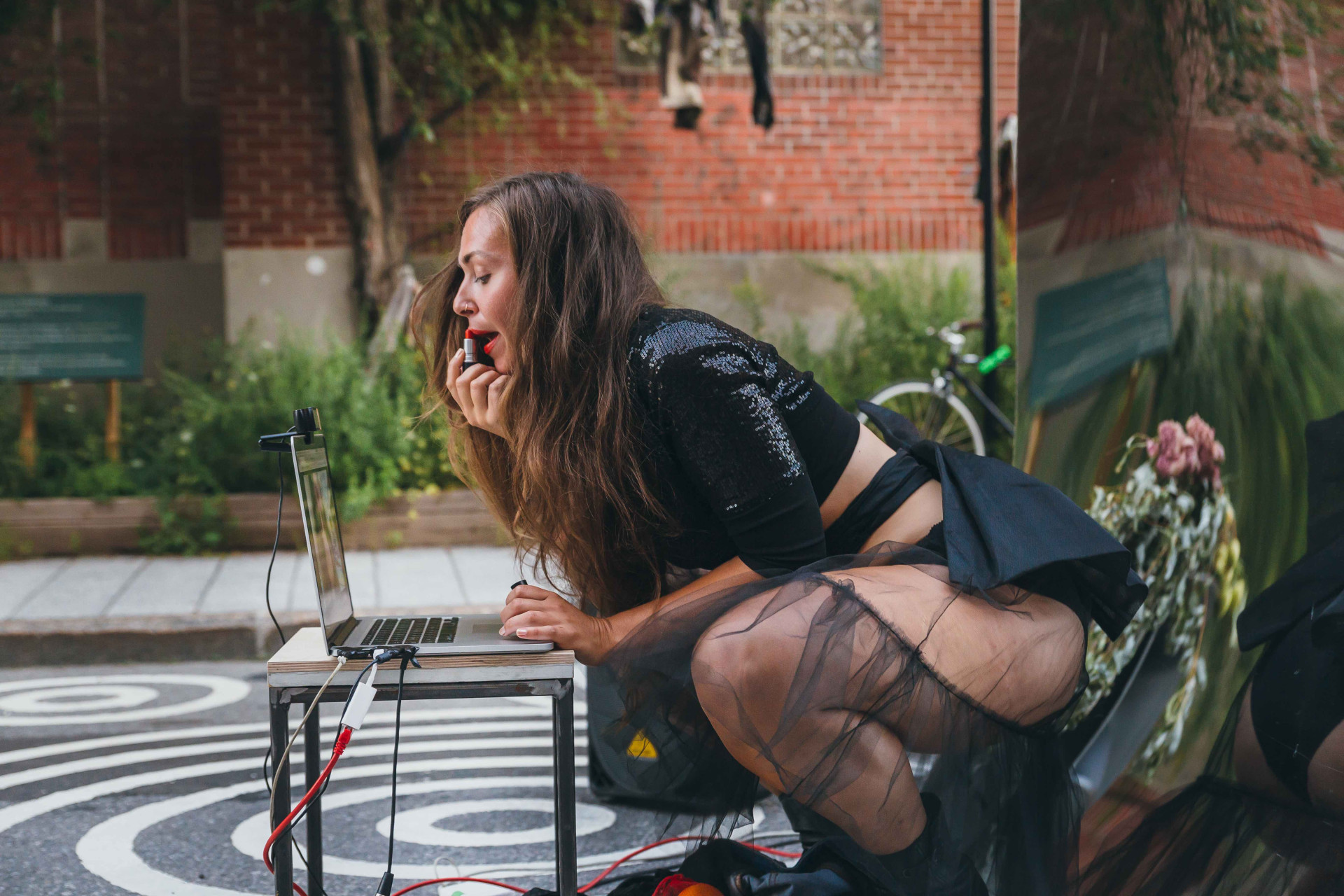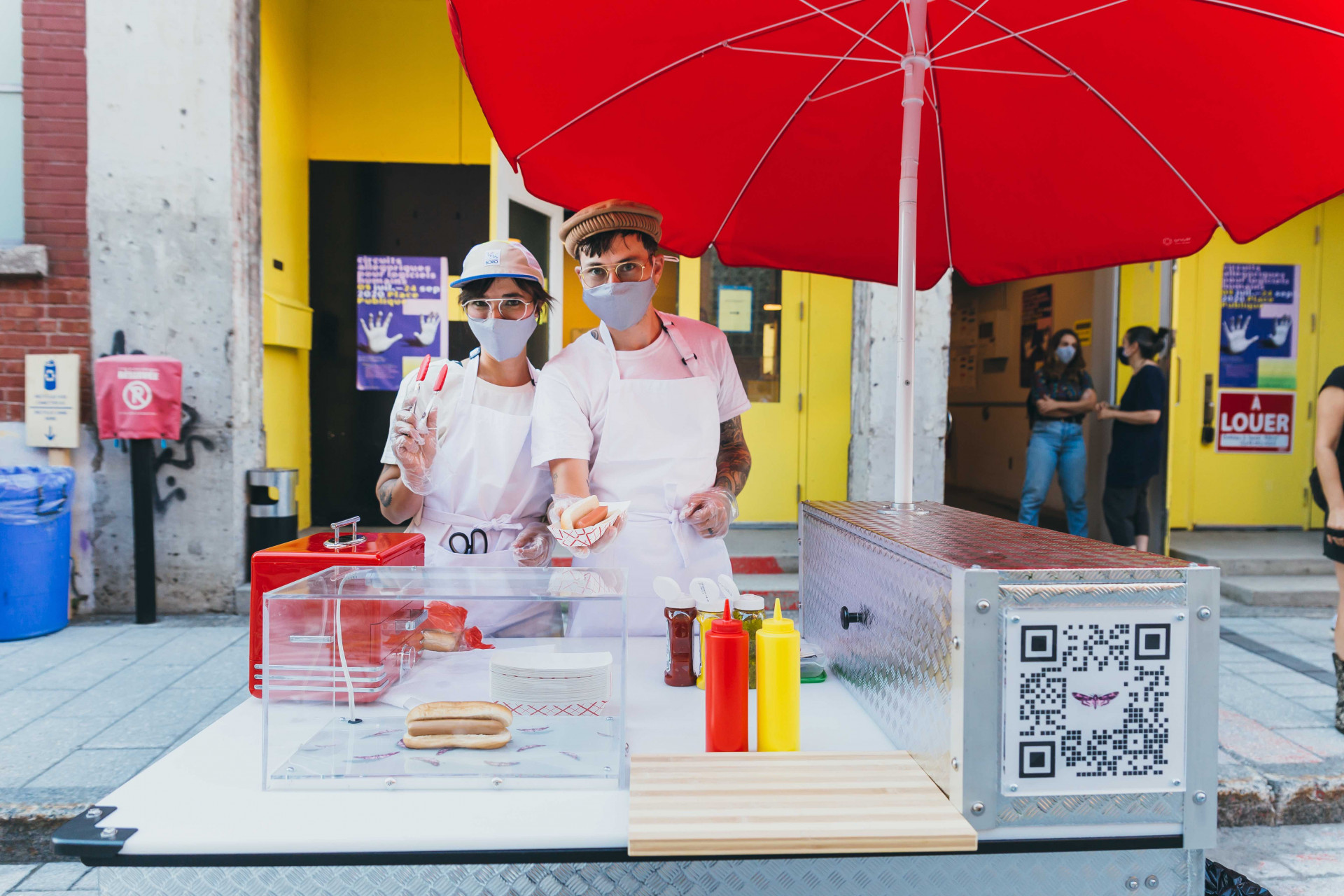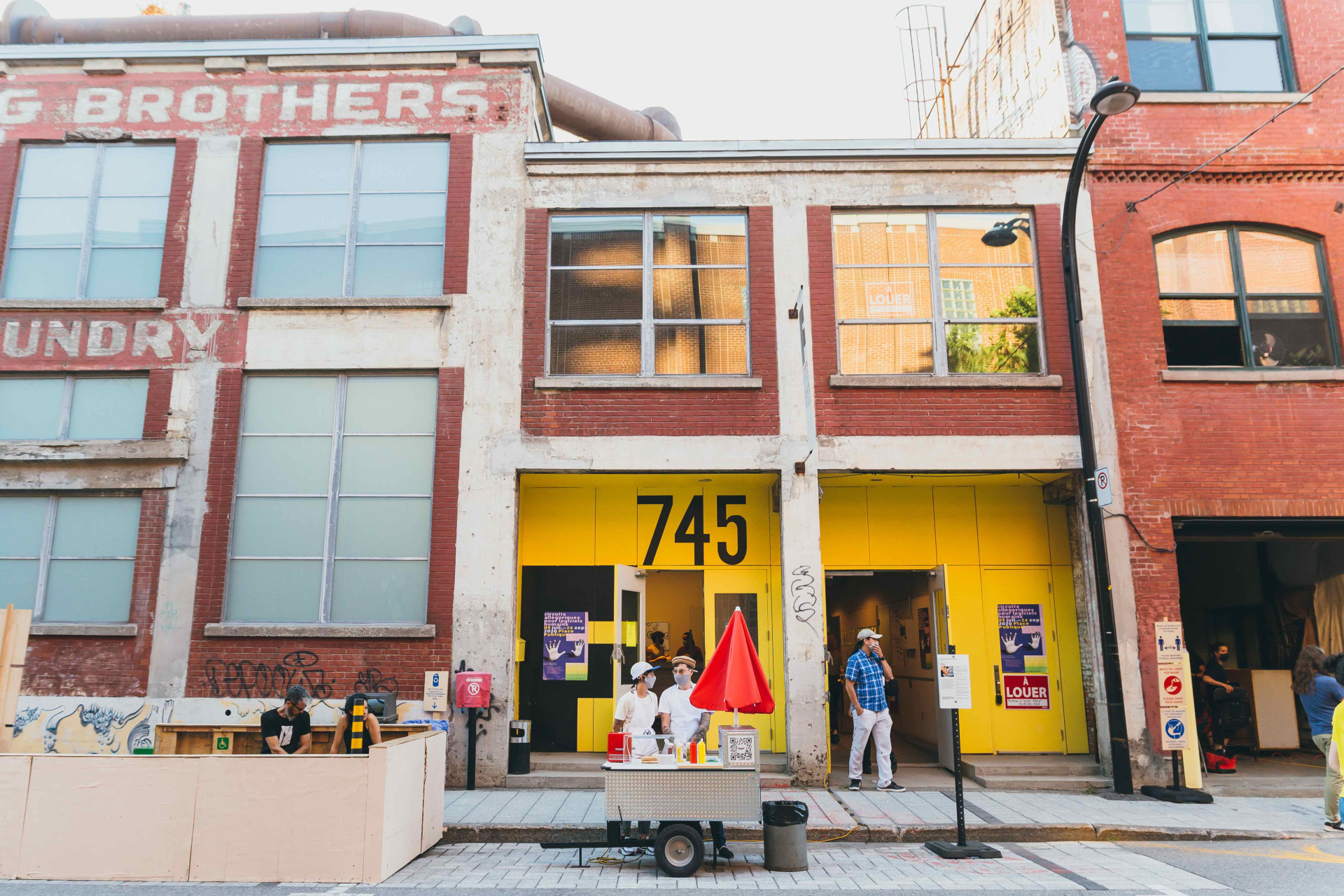 Allegorical circuits for human software #2
How can technology transform our experience of the world? For its third occurrence, Allegorical Circuits for Human Software wants to incite a discussion around this question, by presenting two performances that address the notion of connection and presence mediated by digital technologies.
6:30PM / ANNA EYLER & NICOLAS LAPOINTE, D.o.t.T.D.
Come and find out more about the work in situ, D.o.t.T.D. (Dance of the Techno Demon), in the presence of artists Anna Eyler and Nicolas Lapointe. Although it has the mundane appearance of a hot dog stand, the work encourages us to experience nothing less than a direct experience with the clear-sighted spirit of vegetarian sausage! Working with an augmented reality application and artificial intelligence, the work adapts to your environment to predict your future.
ANNA EYLER & NICOLAS LAPOINTE, The collaborative practice of artists Anna Eyler and Nicolas Lapointe is based on an investigation of the web environments and computer-generated worlds associated with video games and immersive technologies. Combining digital art and sculpture, their interdisciplinary approach is inspired by the similarities and correspondences that can be made between simulated realities and real life. Interested in how digital objects influence daily life and how the technological imaginary is expressed, they explore their communicational and relational potential by appropriating the language of computer programs. In recent years, the duo has participated in local and international residencies such as the artist-run centre Verticale (Laval, 2018) and Bòlit: Centre d'Art Contemporani (Catalonia, 2019). Most recently, their work was presented at Galerie AVE (Montreal, 2019), Re-Envision Film Festival (UK, 2019), and Artist Project (Toronto, 2020).
7PM / NADÈGE GREBMEIER FORGET, INSIDE-OUTSIDE, "OFF & ON" 
CLICK HERE TO VIEW THE PERFORMANCE IN LIVESTREAM 
How is real presence defined, when the 'self', in all of its corporeal and psychic incarnation, is increasingly modulated, mediatized and performed, through technological devices? The performance Inside-Outside, Off & On aims to explore questions that surround digital identities, as well as the transformations of our experiences with time, intimacy and domesticity, in order to deconstruct the often artificial, and even "divinized" image of the Web's influencers. While digital technologies have, in recent years, evolved into devices for monitoring, controlling and exposing oneself, leading to a blurring of the boundaries between private and public space, Nadège Grebmeier Forget deploys, through intuitive navigation, performative actions that act against the controlled networks of the "giants of the Web". Also interested in the aestheticization of the monstrous and the complex relationships that the figure of the monster maintains with the feminine, she activates a subversive play on beauty standards through her surprising use of the mirror and the camera. Her use of reflection as a performance space will thus serve to propose new figurations that will allow us to confront a future that would be reduced to images. 
This performance is the first stage of work and research, for the corpus Of Being Numerous: Ornaments for Boudoirs of Uncertainties (work title) that will be presented at AXENEO7, Gatineau, in the fall of 2021.  
Duration: Indeterminate
NADÈGE GREBMEIER FORGET, Circulating within both the visual and live arts communities as an interdisciplinary artist, project coordinator, creative consultant or artistic director, Nadège Grebmeier Forget has distinguished herself through the empowered and performative manipulation of her image. With multiple festivals, exhibitions, residencies, and conferences to her credit across Canada, the US, and Europe, she is better known for her durational, live, streamed, and private performances that question the labor of making and becoming; including the ways in which performance (of self or art) can be documented, shown, disseminated or exhibited. She is the first performance artist to receive the City of Montreal's Prix Pierre-Ayot (2019), awarded in partnership with the Contemporary Art Galleries Association (AGAC). 
Her work is presently on view in Montreal within two group exhibitions: Je ne veux pas que la vie se mette à avoir d'autres volontés que les miennes at Project Casa (June 9 to August 2) and, En bonne compagnie (June 11 to August 22) at Bradley Ertaskiran. 
Outdoor space / Free entry
Bar + DJ Esther Côté until 11pm
Wearing a mask is strongly encouraged / Mandatory inside
5 pm to 10 pm
Performance evening
Place publique
Curator
Laurie Cotton Pigeon