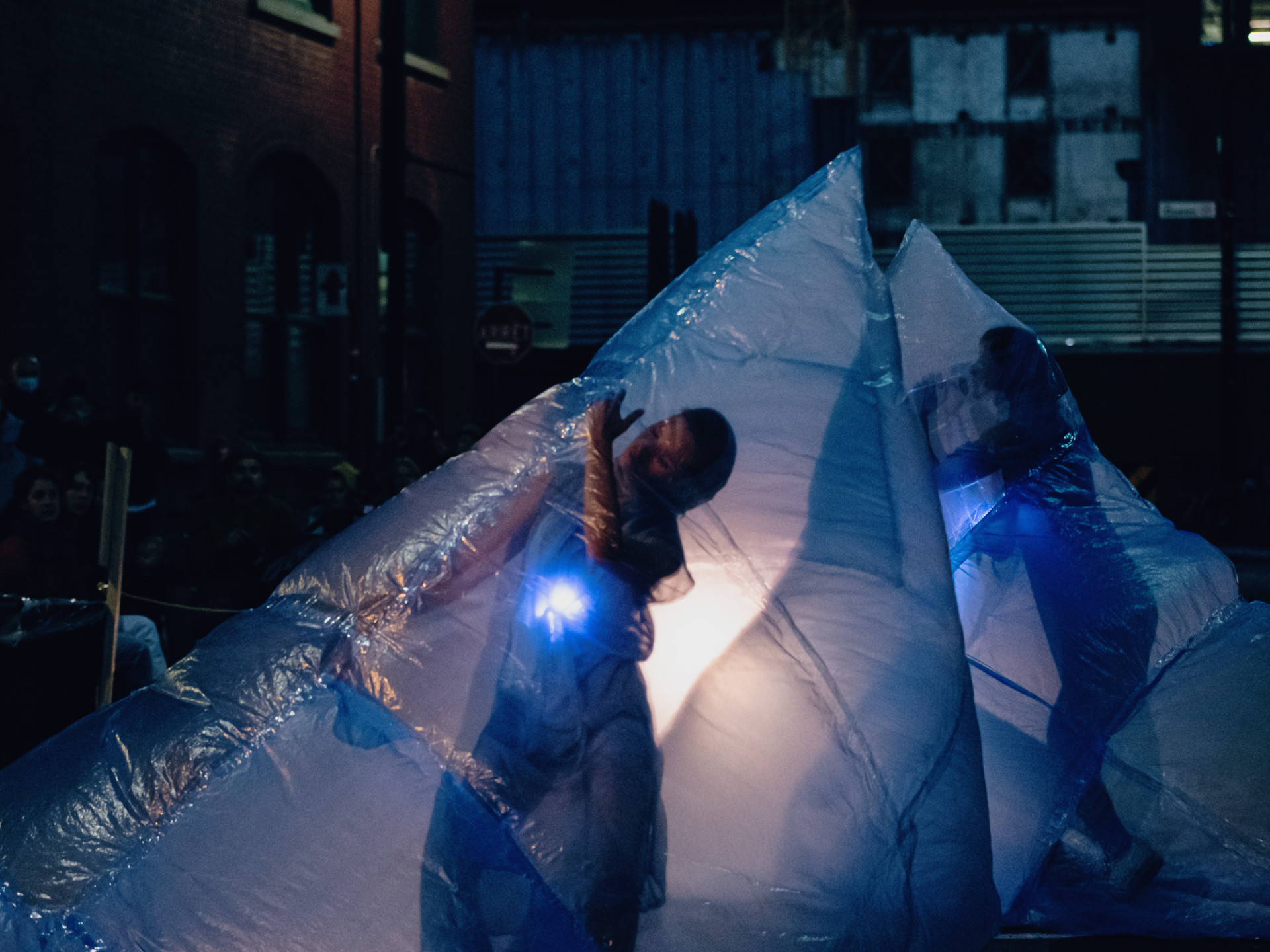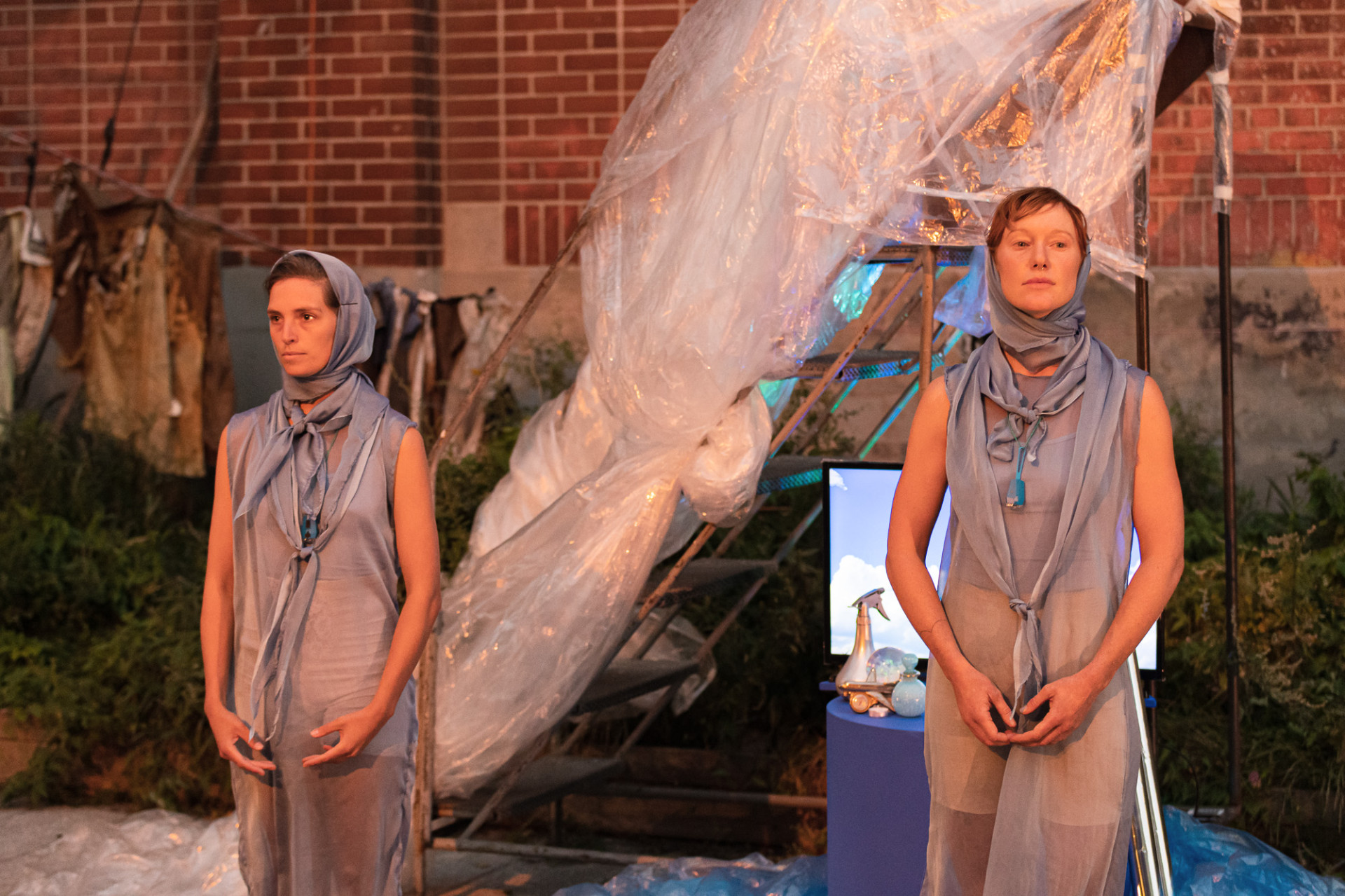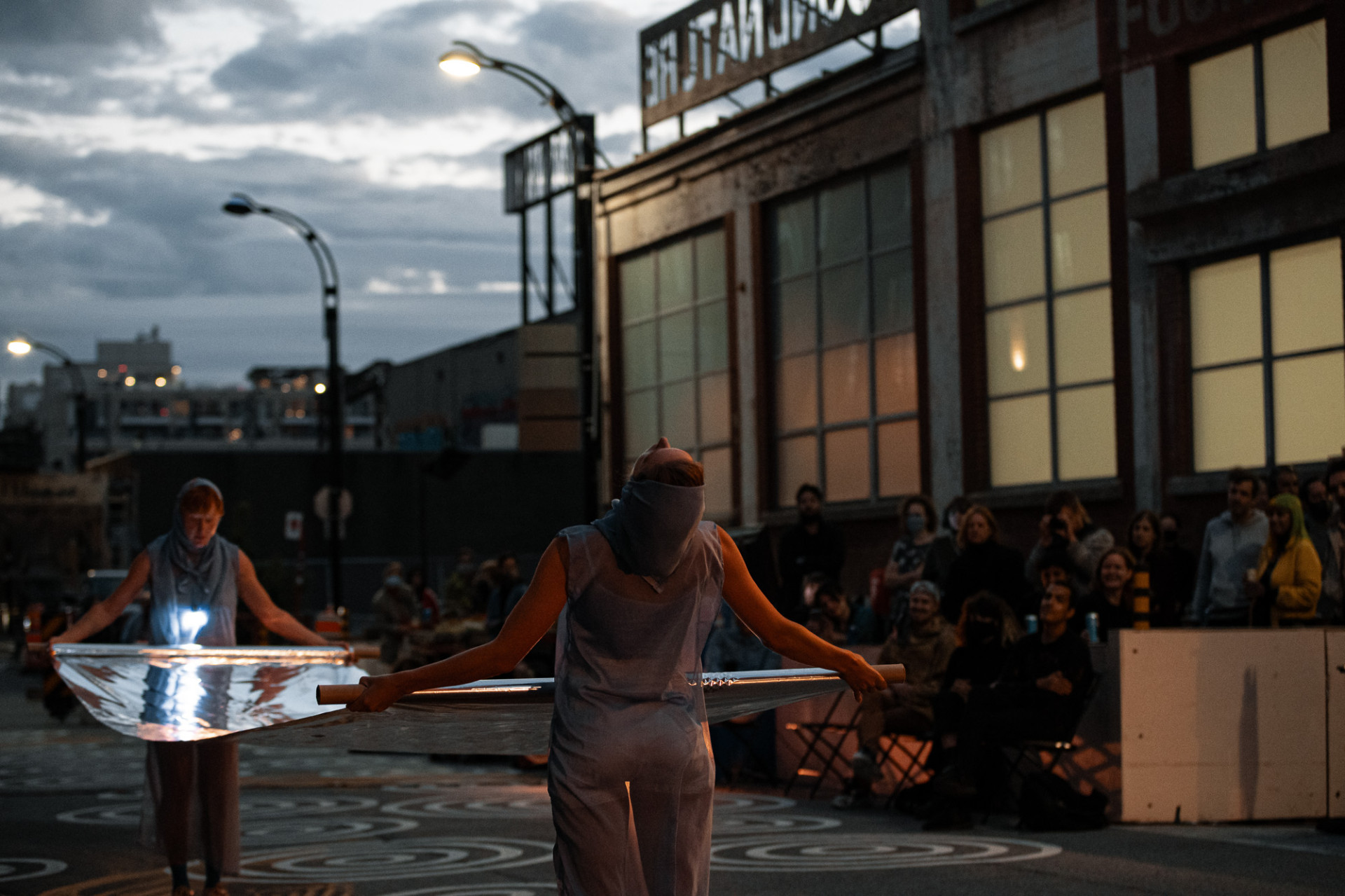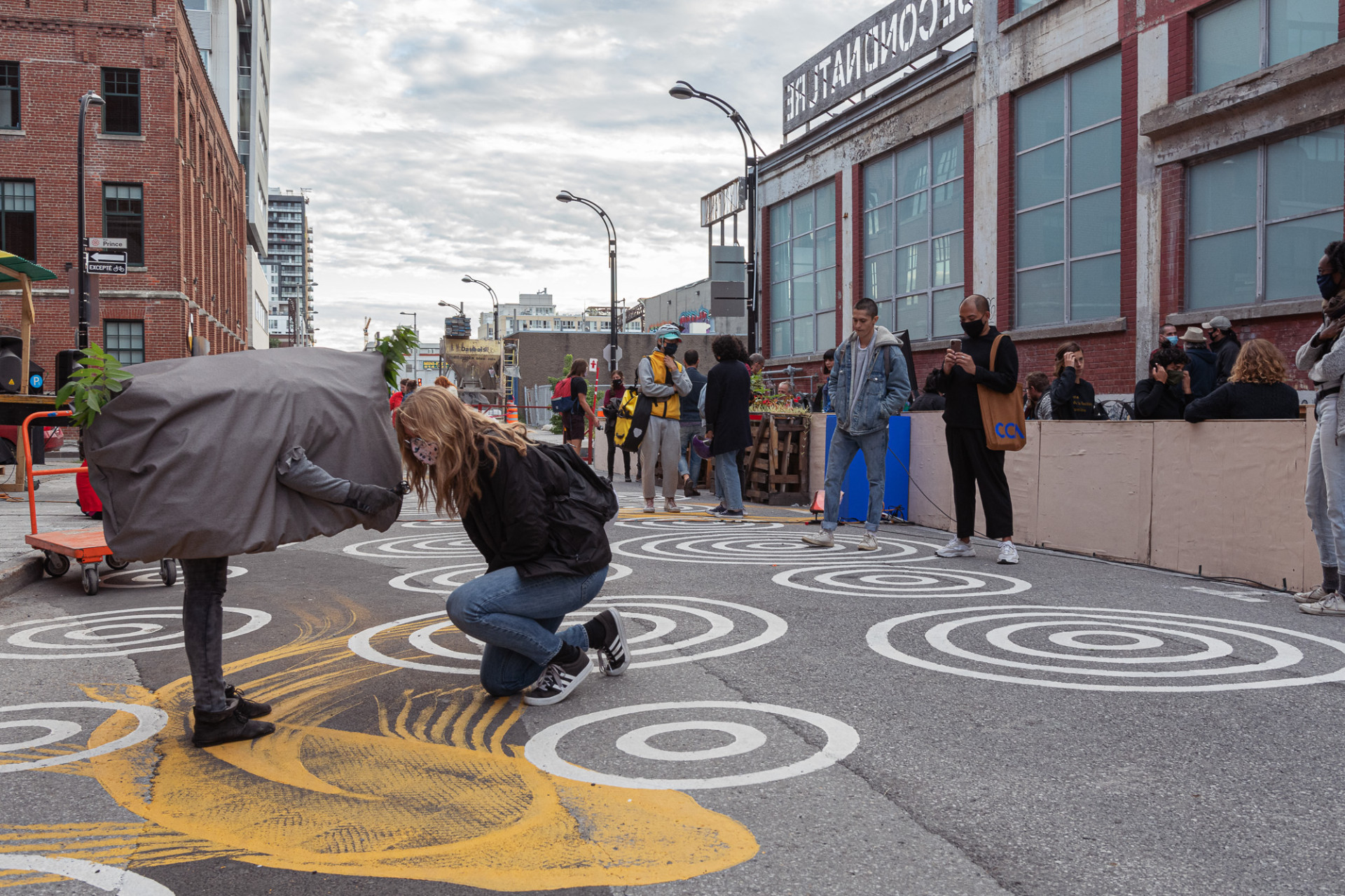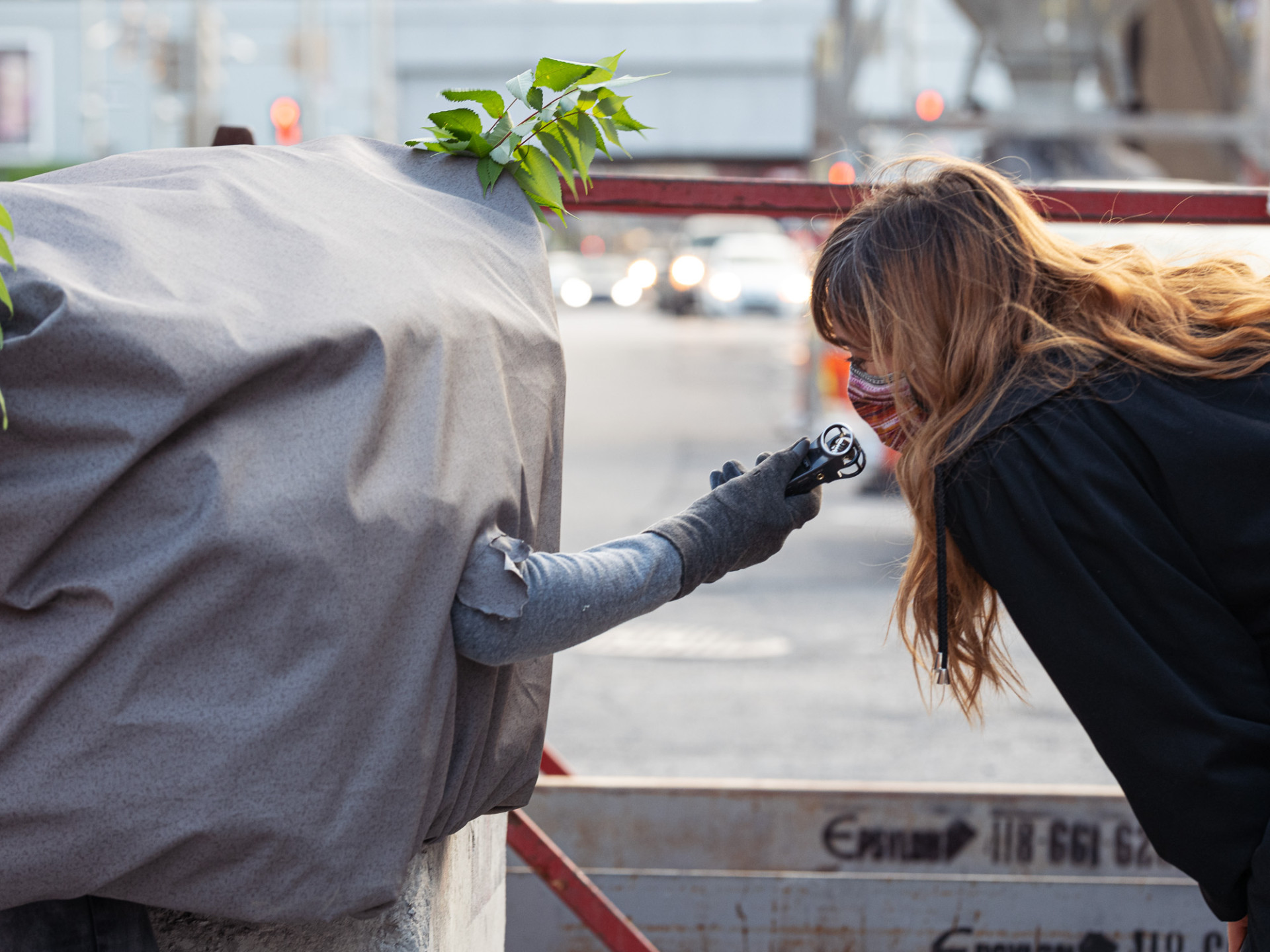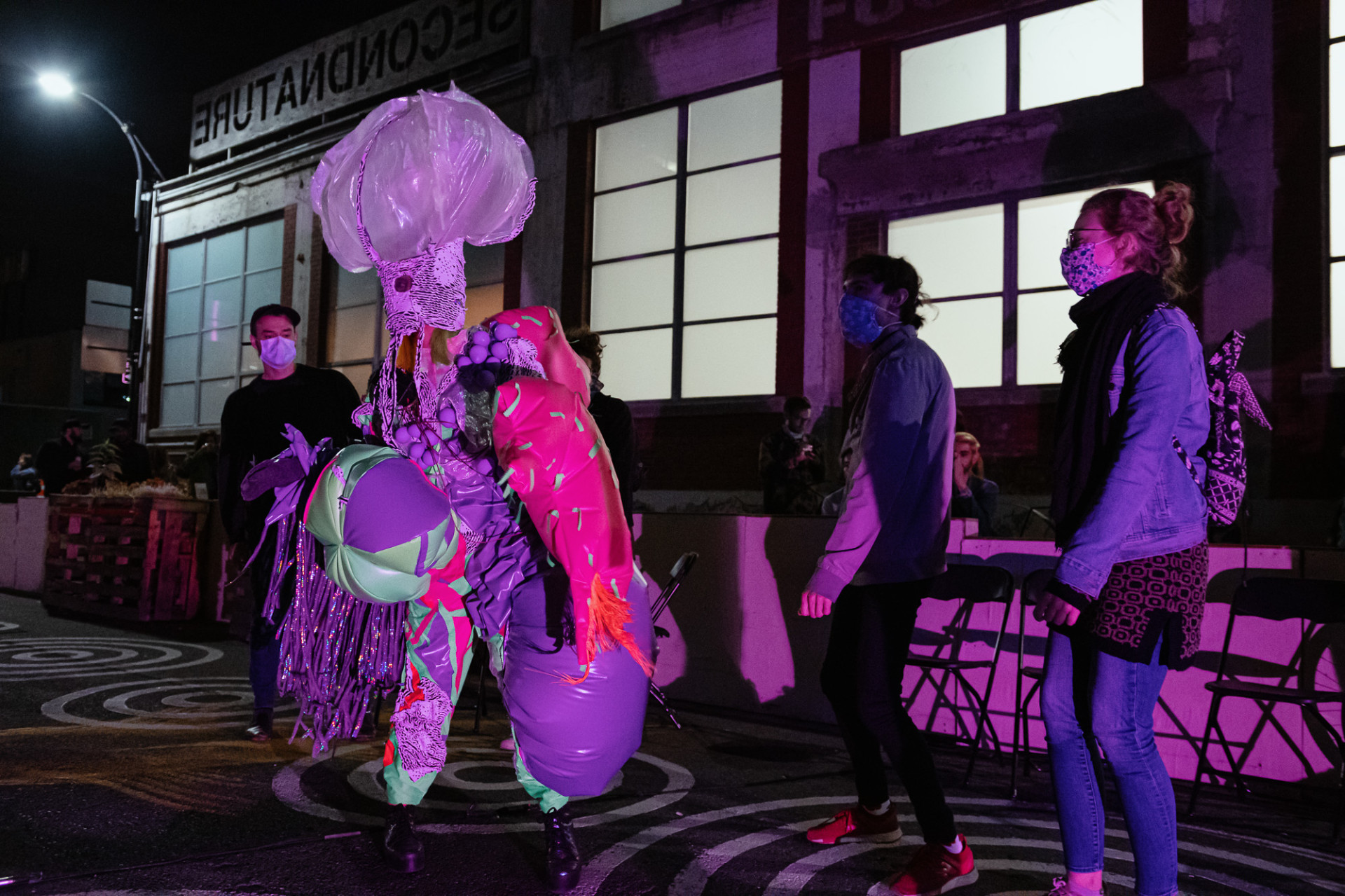 Allegorical circuits for human software #4
In a hyper-mediatized world, where the relationship with the 'other' seems to be increasingly accelerated, and even determined by digital objects, how can we define our connection with the natural world? We could argue about the value of the reciprocal links that exist between this world and our bodies, but our contemporary ways of connecting to the living is through digital devices or images, and now seems to exist in the form of unbalanced relationships, where individualistic and materialistic laws prevail. For its fourth occurrence, Allegorical Circuits for Human Software invites you to slow down the pace of our hyper-accelerated life in order to access contemplative experiences, allowing us to distinguish the real from the artificial, in an attempt to cultivate a unique relationship with nature. 
6:30PM / ILEANA HERNANDEZ, Corps roca
9PM / ILEANA HERNANDEZ, Danser dans les vallées de ta peau hérissée
CLICK HERE TO WATCH THE PERFORMANCE 
Through her embodiment of two fictional characters, Ileana Hernandez proposes artistic performances that emphasize a relational experience in order to address the value of social connections and to help rethink the position of human beings in the cosmos. First there is the rock: an unfathomable creature embodied within an aggregate of inanimate material, with arms, but without eyes or a mouth, whose earthly mission is to restore the balance between species, freeing humans from their secrets. In the story of the rock, a mysterious voice speaks to you to provide answers to your questions. Then there is X-ILE_TL.0, a human being who has become an alien after being expelled from the Earth after contracting a mysterious virus. Several years ago, humans, anxious about this unstable and contagious body, preferred to free themselves from the high risk of contagion by abandoning this sick human in the galactic universe. For this fourth evening in the Public Square, X-ILE_TL.0 comes back to share with you new sensory experiences, which have the uplifting potential to enlighten you on the possibilities of the future.
"I make characters because I also believe that as humans we are very conditioned to think, act and do things that limit our connection with the environment and other species. We have the idea of being 'at the top' of everything and we lack understanding of the world. With the character it's a way to change this state of mind." Ileana Hernandez
ILEANA HERNANDEZ is a multidisciplinary artist (performance, installation and media arts) who holds a BFA from Concordia University (2014). In her artistic practice, she explores themes of nature, femininity, and the vulnerable and fragile nature of the living. With an emphasis on the notions of feedback and collaboration, her creations highlight the importance of reciprocal links between the living and the artificial to underline their evocative potential. She is a founding member of the collective ¡A MANO! (2016). Her work has been presented in Cuba, Argentina, Finland, Mexico and Montreal. When she dies, she wants her body to be used to fertilize an avocado tree.
The artist extends its thanks to the Canada Council for the Arts for its support of the performance Danser dans les vallées de ta peau hérissée. 
8PM / NINA VROEMEN & ERIN HILL (HORIZON FACTORY), Sisters of the Celestial Order of Nephology 
CLICK HERE TO WATCH THE PERFORMANCE 
Artists Nina Vroemen and Erin Hill offer symbolic and dreamlike poetry about the nature of clouds. The two artists, wrapped in their own plastic cocoons, embody through the slow motion of their bodies, all the softness that is associated with these masses of suspended droplets. They thus try to resist the acceleration relative to the cloudiness, through these performative actions that praise slowness.
The Sisters also offer a clairvoyance service through their Instagram page, where they look into the future using a cloud divination technique. To receive a divination, send a cloud photograph to @horizonfactory and an interpretation will be offered during your exchange.
NINA VROEMEN is a Montreal based interdisciplinary artist working in video, dance, multimedia installations and sonic experimentation. She seeks projects that quicken the heart, that engage in critical research, sensorial inquiry and immersive fieldwork. Her current research is on queer ecology, real-life-magic, communities of the circumpolar north (human and non-human), and the fraught legacy of uranium mining and the atomic age. Vroemen is a collaborator in two interdisciplinary, performance projects centred on the intersection of speculation, imagination and ecological justice, : HEaD: Hypercosmic Earth and Dirt, with Yukon based artist Krista Davis and Horizon Factory with dancer and author Erin Hill.
ERIN HILL is a choreographer, performer, and writer. She works with long duration commitments, aligning herself to the cycles of other entities and collaborating with phenomena such as radio waves, magic and the sun. Using her body and life as a site of experimentation, Erin's work aims to notice habits of perception, practicing a transfeminist phenomenological approach to identity; one enfolded in fluid, horizontal and somatic states. Erin is a long-standing member of Montreal's Café Concret collective, and is Editor-in-Chief of their new publication "Moving Parts: Articulated Bodies and Objects in Performance" (2020). In 2018 she received a Masters from DasArts (NL).
Outdoor space / Free entry
Bar + DJ Margo until 11PM
Wearing a mask is obligatory
5 pm to 11 pm
Performance evening
Place publique
Curator
Laurie Cotton Pigeon