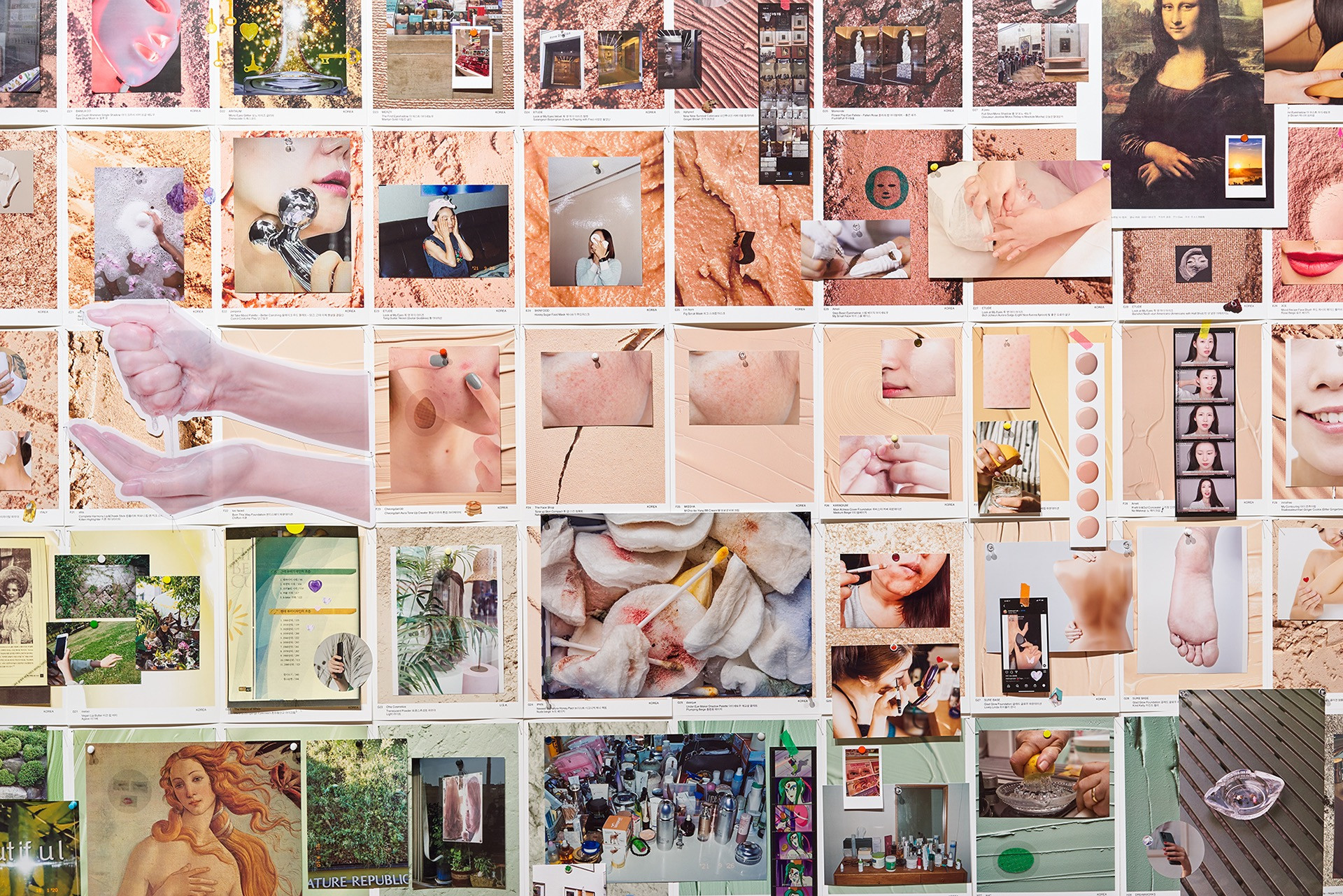 An Chorong
An Chorong explores the flexibility and possibilities of photographic media that can be transformed into various forms and materials. Depending on the concept of each project, she deals with a variety of photos in dummy units by collaborating with artists of other media, and ultimately taking art as practice through snapshots as its task. In particular, An Chorong experiments with what the practice of digital photography allows, such as "exporting" an image to other bodies of different types, "importing" a moment from the past that has been recorded there, and being freely "transmitted" from one point to another. 
Biography
An Chorong was born in Busan in 1987 and works in Seoul using photographic medium as a tool. She was originally interested in three-dimensional works and majored in ceramic glass and sculpture in college. After her graduation, she was fascinated by efficiency, flexibility, and lightness of the photo media to employ photography as the main medium. 
Rather than creating photos that function as independent images, she conducted each project by collecting and classifying piles of photo images and she preferred to collaborate with artists using various media. From 2016 to 2021,  she worked in the collective Compression and Expansion (CO/EX) and has exhibited in various places in South Korea, including the Amado Art Center and the Art Sonje Center Museum in Seoul.
Recent exhibitions
2022

Fem, solo show, D/P, Seoul, KR

2021

192 Shot of Los Santos and Blaine County, solo show (CO/EX), Amado Art Space, Seoul, KR

Transposition, group show (COOL Magazine), Art Sonje Center, Seoul, KR

2020

The Busan Biennale : Words at an Exhibition – an exhibition in ten chapters and five poems, group show (CO/EX), Busan, KR

2019

Night turns to Day, group show, Art Sonje Center, Seoul, KR

PRO-TEST, group show, SeMA Bunker, Seoul, KR

 
Origin
Séoul, Korea, Republic of
Busan, Korea, Republic of