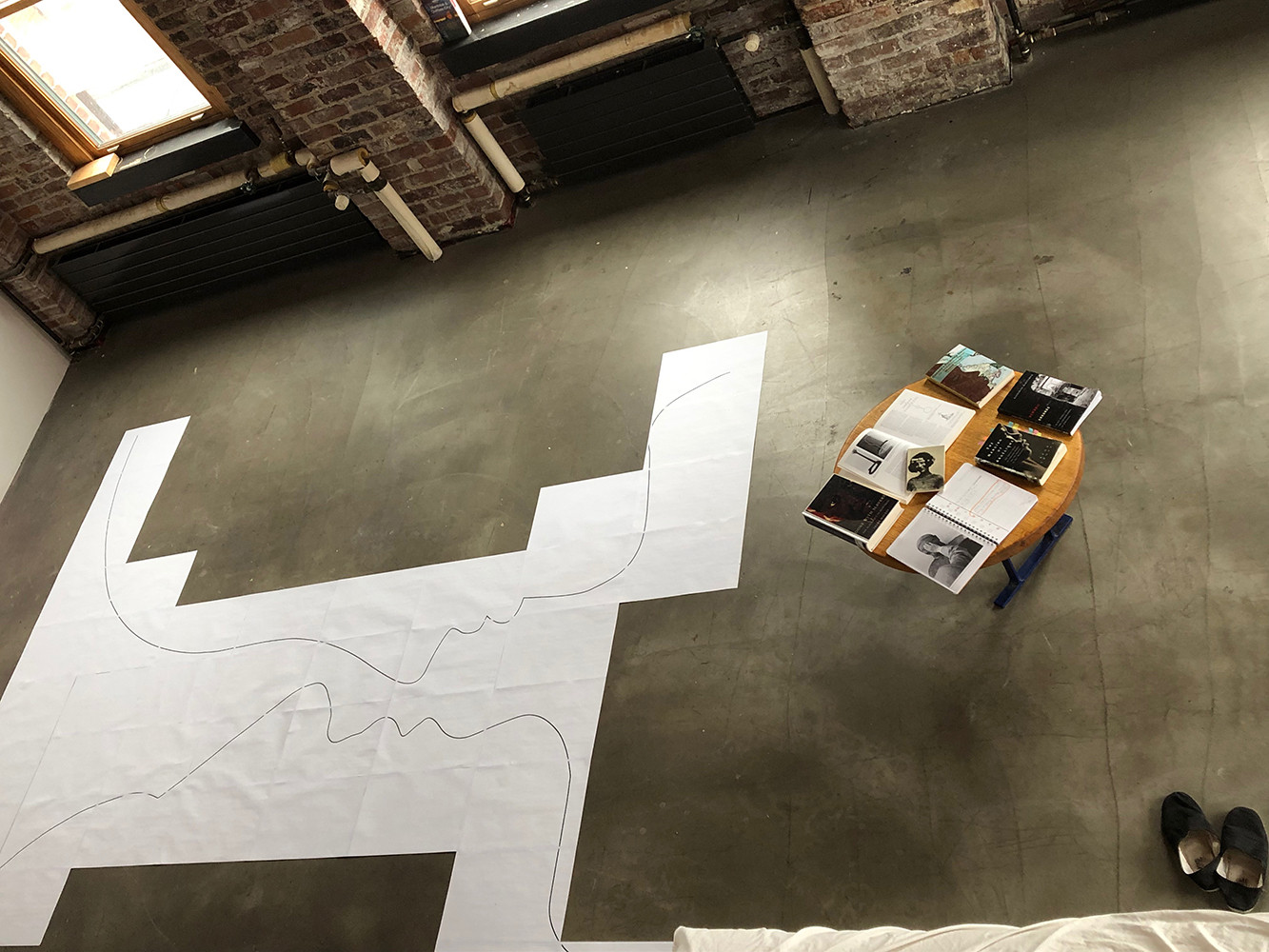 Conversation: An Chorong, Amanda Trager
Fonderie Darling is pleased to invite you to meet artists Amanda Trager (USA) and An Chorong (South Korea) in a conversation with Alexandre Piral, Public Programs Manager, followed by a question period from the audience.
> The event will be held in English, with partial French translation provided on demand. 
> Food and refreshments will be available in the 3rd floor lounge, which is only available through a set of stairs.
Current exhibitions will also be open to the public until 10pm.
AMANDA TRAGER will be presenting research that challenges the supposed neutrality of Western design principles. Do formulations of, for example, negative space (aka figure/ground relations, and white space) reify humankind's tendencies to objectify and dominate others? Rubin's Vase, the most commonly used visual example of negative space, will be examined in itself, and used to consider the life of Montreal's (and Canada's) best-known figure of resistance to slavery, Marie-Joseph Angélique, in relation to her alliance with white indentured servant, Claude Thibault. Trager will also discuss how she plans to realize this research as artwork and, additionally, describe formal and conceptual overlap between this work and an ongoing project with Moskowitz, her husband and collaborator.
In her own words, here is what AN CHORONG will be sharing with the public: 
« Over the past two months, I have taken as many pictures as I can in Montreal and Quebec with my digital and film cameras.  I'm trying to make a textless photo magazine with all the pictures I've taken here.   The book has no clear meaning or purpose and is not trying to say anything. It's a work that focuses more on the format of photo publishing and the story that the photography creates on its own.
The photos will be printed on polished tabloid ratio copy paper that is reminiscent of a flyer.  I will fold the center of the pages and bind them together using only a rubber band so that viewers can untie it and convert the pages however they want.  Some may choose to view it as the magazine-style book and others may hang the photos on a wall.
This book is expected to naturally remind viewers of today's environment of overflowing information, images, consumerism, fashion, or lifestyle magazines. » 
6 pm to 7:30 pm
Discussion with the residents
In the artist's studio