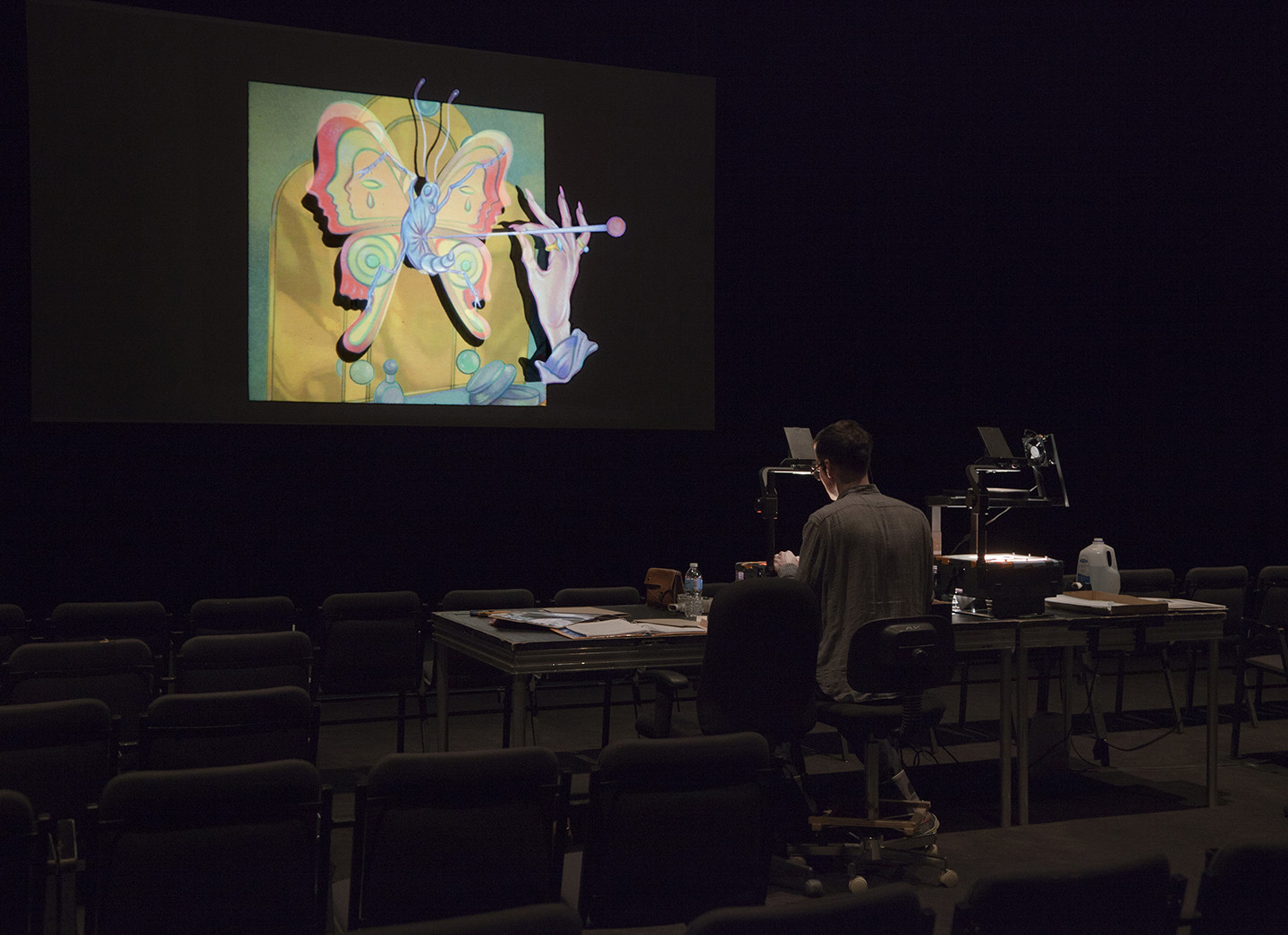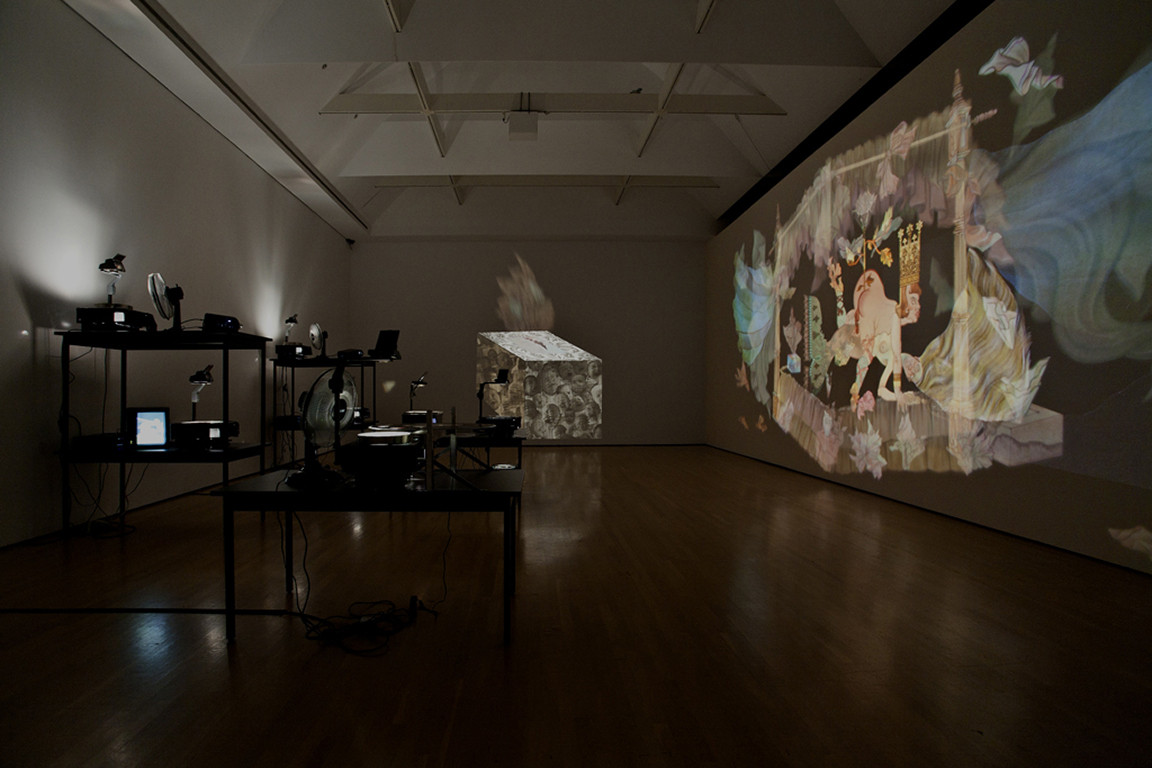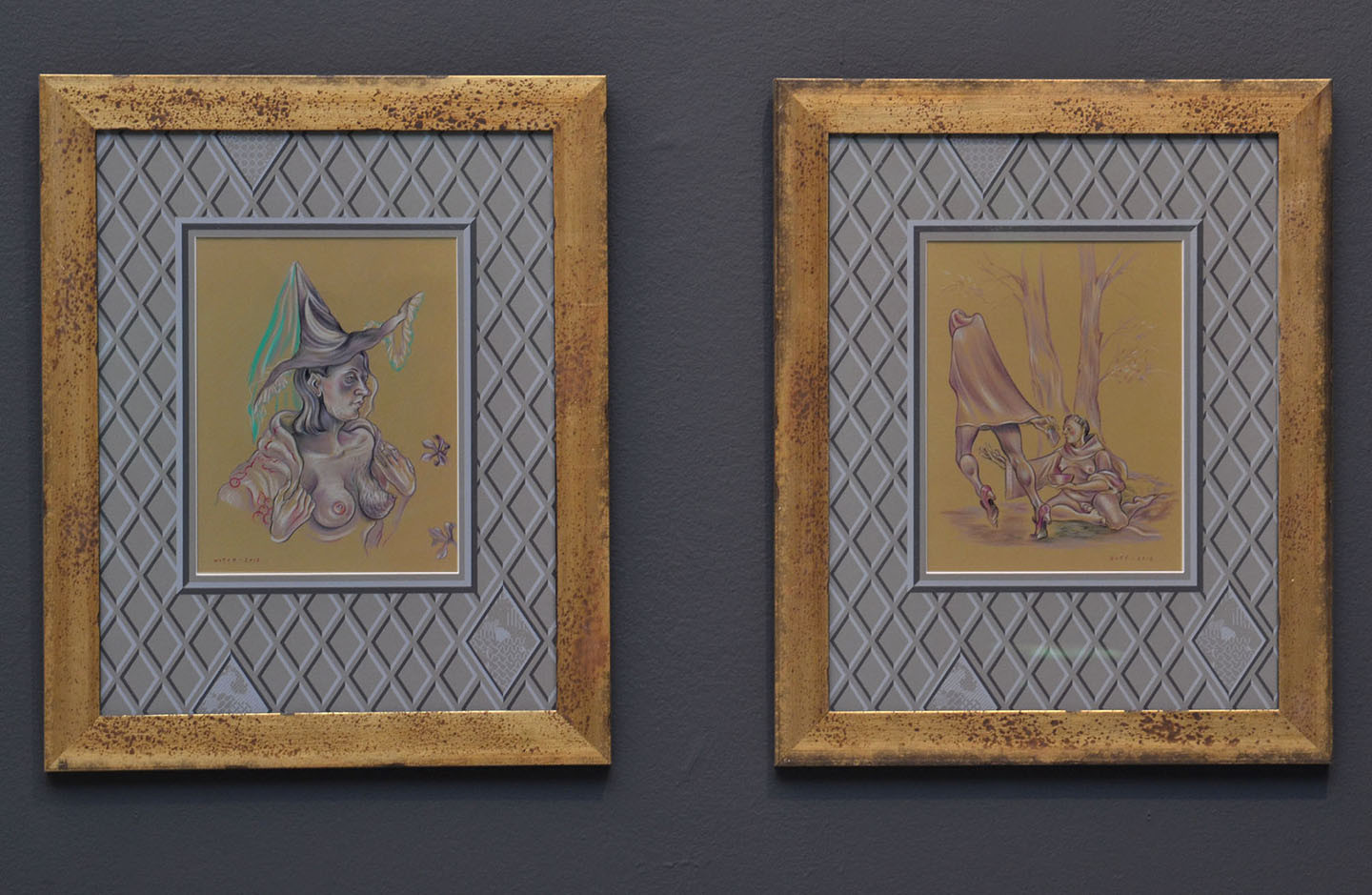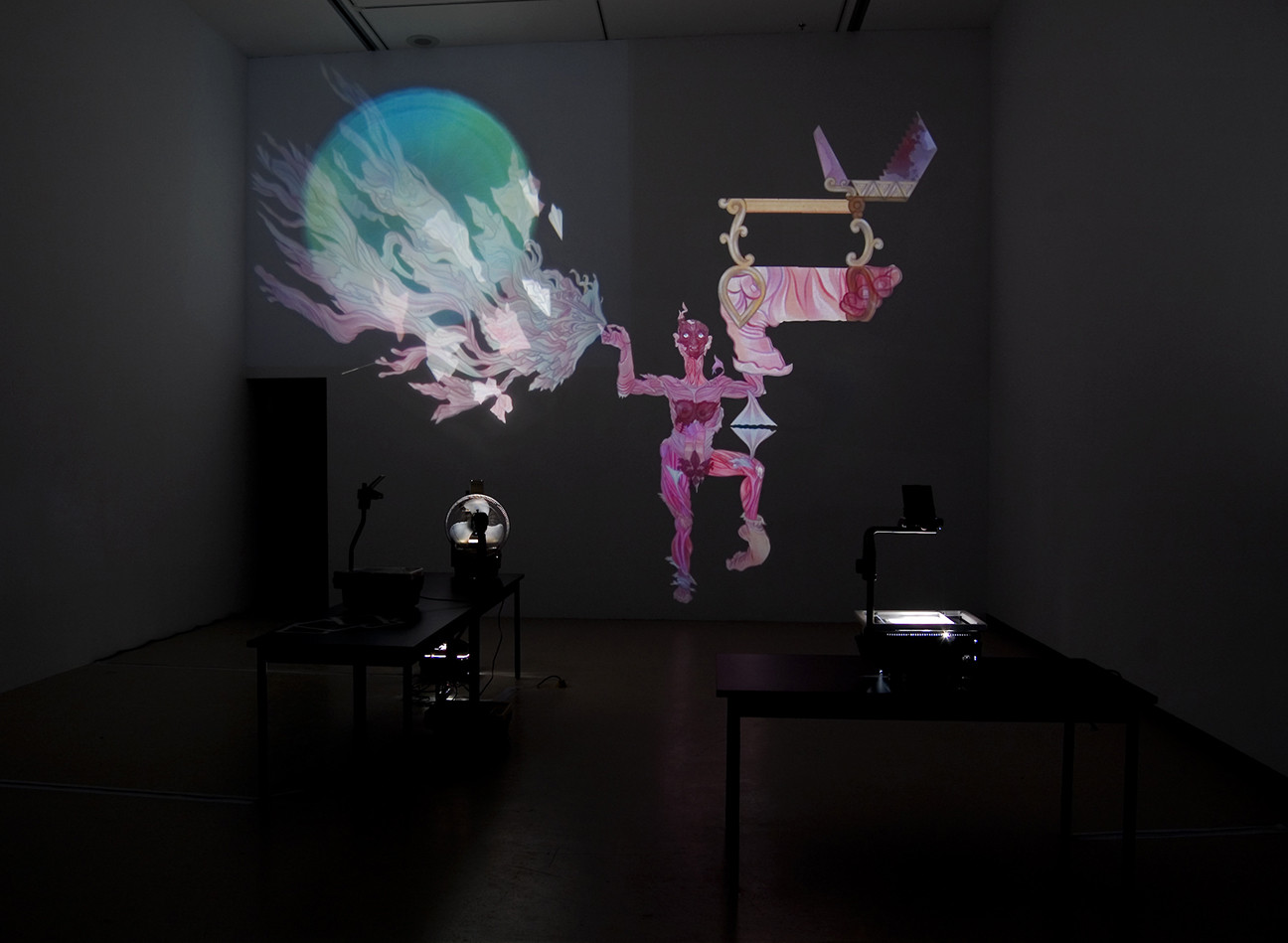 Daniel Barrow
Over the span of his career as an artist, live performer, and author, Daniel Barrow has employed drawing as his primary mode of expression to pictorialize internal visions and grapple with the external world around himself. Since almost 20 years, he develops a personal language in which he creates and adapts pictorial narratives by projecting, layering, and manipulating drawings - typically on overhead projectors. His Victorian-flavoured illustrations have most often been in service of a predominate narrative. His stories, between the fantastic and the tragic, are also supported by his voice. The majority of his studio time has been devoted to the development of animated performances that have fallen outside specific conventional, institutional or commercial contexts.
Winner of the 2010 Sobey Art Award, the artist was selected for having created, since 1993, "a unique, selfsustaining fictional world… Wry, politically astute, and strangely heartbreaking."

Biography
Winnipeg-born, Montreal-based artist Daniel Barrow works in video, film, print-making and drawing, but is best known for his use of antiquated technologies, his "registered projection" installations, and his narrative overhead projection performances.
Barrow has exhibited widely in Canada and abroad. He has performed at The Walker Art Center (Minneapolis), PS1 Contemporary Art Center (New York), The Museum of Contemporary Art (Los Angeles), Internationale Kurzfilmtage Oberhausen(2014), The Portland Institute for Contemporary Art's TBA festival (2009/2013), and the British Film Institute's London Film Festival (2010). Barrow is the winner of the 2010 Sobey Art Award as well as the recipient of the 2013 Glenfiddich Artist in Residence Prize. He is represented by Jessica Bradley Art + Projects, Toronto.
Recent exhibitions
2014

Axenéo 7, Hull, QC

Martha Street Studios, Winnipeg, MB

2011

Good Gets Better, SBC Galerie, Montréal, QC

2010

Good Gets Better, Jessica Bradley Art + Projects, Toronto, ON

Emotional Feelings, Art Gallery of York University, Toronto, ON

2009

Trying to Love the Normal Amount, Dunlop Art Gallery, Regina, SK

2007

Don't Let This Happen, New Genres Festival, Tulsa, OK

 

2006

Don't Let This Happen, Ace Art, Winnipeg

2005

The Face of Everything, AKA Gallery, Saskatoon, SK

Don't Let This Happen, Contemporary Art Gallery, Vancouver, BC

2004

Daniel Barrow: New Work, Three Walls, Chicago, IL

Don't Let This Happen, Mercer Union, Toronto, ON

2002

The Face of Everything, aceartinc., Winnipeg, MB